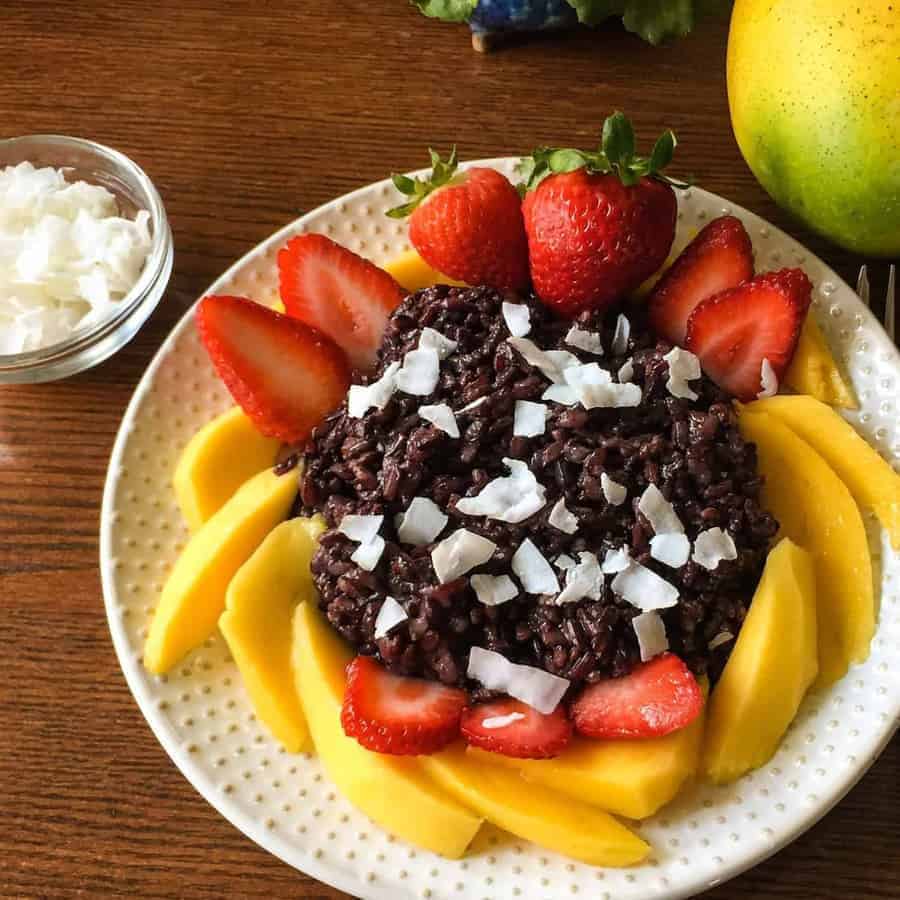 This very simple recipe for perfect black rice in your pressure cooker may well make you finally put away your rice cooker, and start using your Instant Pot or Pressure Cooker to make perfect black rice pudding each time.
This recipe for Perfect Pressure Cooker Black Rice Pudding will surprise you with the proportions of rice and water that I'm recommending.
If you'd like to better understand how this all works, check out the video below, that walks you through different types of rice, what makes them different, and how best to cook each one in the pressure cooker.
CHARACTERISTICS OF BLACK RICE
Black rice has more fiber than brown rice and like brown rice, has a mild, nutty taste. Black rice has a deep black/purple and usually turns quite dark purple when cooked. This color comes from something called anthocyanin which is the same thing that makes eggplants purple. It has more antioxidants and more fiber than either white or brown rice, so it can be a healthful choice.
Choosing a good quality black rice is critical. For these experiments, I used a good quality black rice and I found it to work really well.
HOW TO GET PERFECT PRESSURE COOKER BLACK RICE PUDDING:
Rinse and drain as well as you can
Measure water and rice carefully
Allow the rice to NPR for 10 minutes. This is important to allow it to cook
WHY PRESSURE COOK BLACK RICE?
Gelatinizes Starch for softer mouth feel
May make nutrients more bioavailable
Less water loss due to evaporation
Reduced cooking time preserves aroma
No need to pre-soak
No babysitting
Can put away rice cooker for daily use
OTHER PRESSURE COOKER RICE RECIPES
I have way too many rice recipes for someone trying to eat low carb. I typically do eat 1/4 cup of rice at some meals, as I'm now in maintenance mode. As this list will get updated each time, I'm providing a dynamic link below so that each time I add rice recipes, clicking on this link will still take you to all of them in one fell swoop.
So click here for all Pressure Cooker Rice Recipes from Twosleevers
EQUIPMENT & INGREDIENTS YOU MAY NEED TO MAKE PERFECT PRESSURE COOKER BROWN RICE
? Did you make this recipe? Don't forget to give it a star rating above! Just click on the stars in the recipe card to rate.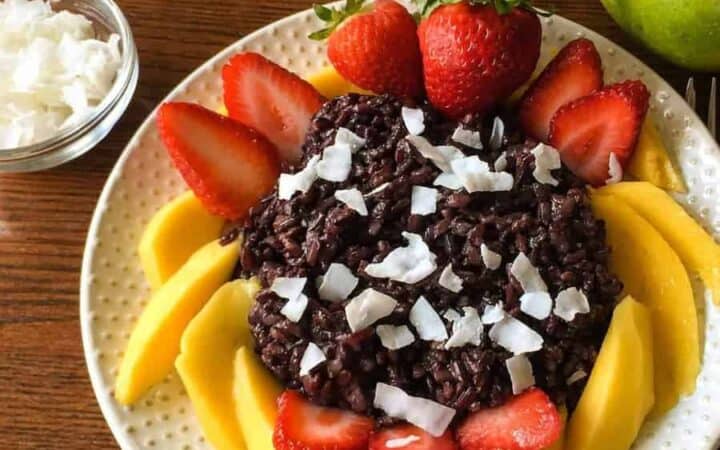 Instructions
Place all ingredients for the rice in the inner liner of your Instant Pot or Pressure cooker.

Cook on High Pressure for 22 minutes, and allow it to release pressure naturally for 15 minutes. Then, release any remaining pressure.

Open the lid and stir the rice vigorously to break up the rice grains and allow it to leach the starch.

Slowly start adding the additional coconut milk while still mixing vigorously. As you do this, the rice is giving up its starchy goodness into the coconut milk and making a beautifully yummy concoction.

Yoy may not need all the coconut milk, but let it sit for 5-10 minutes before you decide that, as the rice continues to soak up the coconut milk.

This is a good time to taste and see if it's sweet enough for you. You might have to eat a lot of it to decide that.

Once the coconut milk is absorbed you're ready to eat!
Nutrition
Calories:
338
kcal
|
Carbohydrates:
38
g
|
Protein:
5
g
|
Fat:
19
g
|
Saturated Fat:
16
g
|
Sodium:
308
mg
|
Potassium:
289
mg
|
Fiber:
1
g


/>
Don't forget to check out my Instant Pot Fast & Easy Cookbook!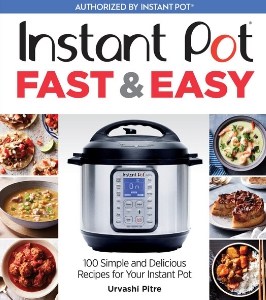 This book is full of all kinds of boldly flavored and internationally-themed recipes—Mexican, Thai, Moroccan, and more—with Instant Pot Fast & Easy, fully authorized by Instant Pot. Just like you have come to expect, my recipes will work perfectly every time, and of course taste great too. And because these are Instant Pot recipes, dishes like Japanese Chicken Curry, Chinese Steamed Ribs, and Mexican Pulled Pork are ready in a fraction of the time they would take using traditional cooking methods. As with all of my recipes, the focus is on whole foods instead of artificial convenience ingredients, so the recipes are delicious, easy, and healthful too.