There are so many lists out there claiming to have the best Keto holiday recipes. I know when I'm cooking for my family, I want a recipe that is tried and true. The people I love deserve the best!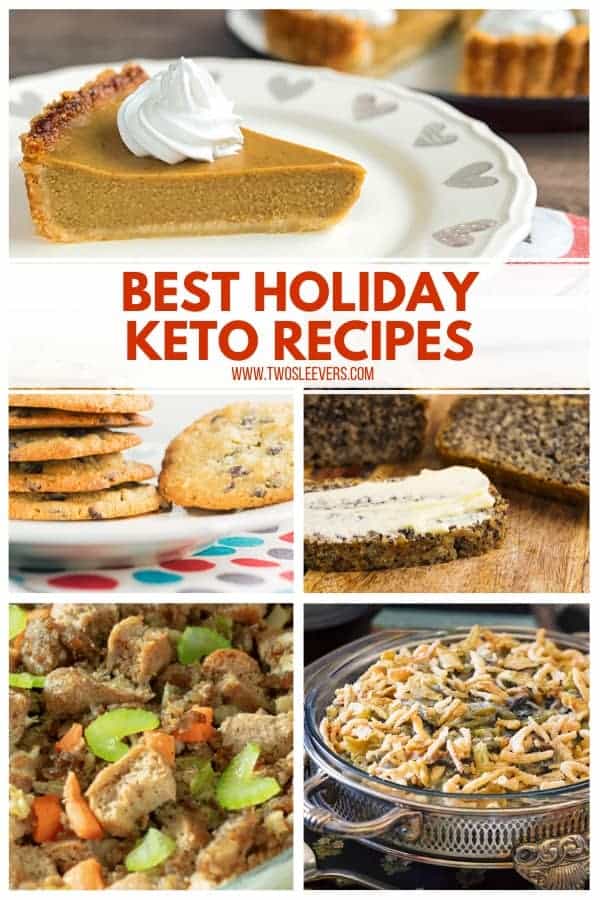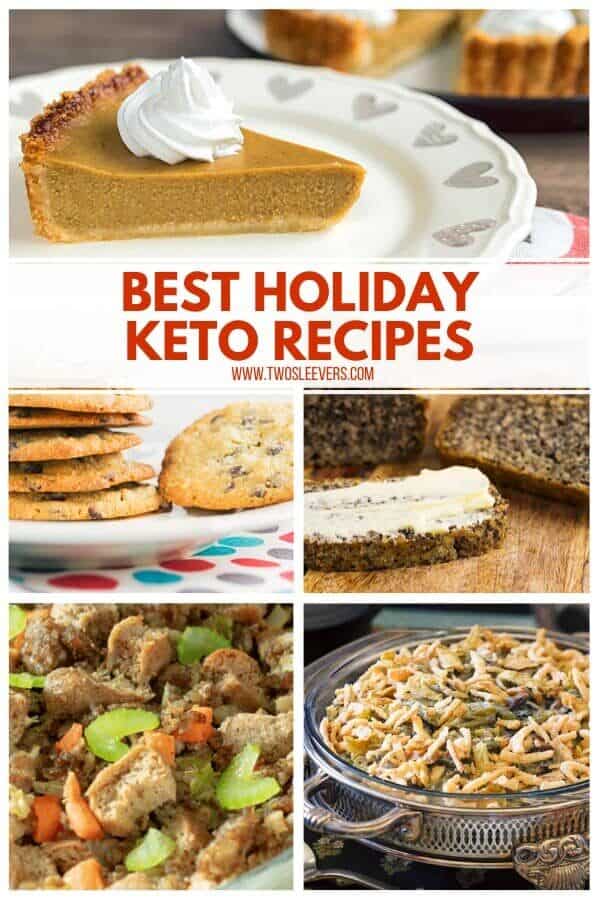 If you're the worrying type, the holidays are not the time you want to find out a recipe is a flop! If you use any of the recipes on my list of favorites to make your holiday meal a success. They are, without a doubt, the most reliable, well-tested, best Keto holiday recipes you will find!
Jump to:
Which Keto Holiday Recipes Do I Recommend?
I have been living a Keto lifestyle for YEARS now and I absolutely love holidays. My promise to you is that I would never serve food I didn't love to my family.
I chose recipes that I think even the non-keto members will love. This way, you aren't making one thing for keto holiday recipes and another set of dishes for non-keto folks.
I can safely say that you can serve any of the recipes on this list for your holiday gathering without a hiccup.
The perfect Keto Holiday Recipes to keep you on track. With this list of recipes, you're guaranteed not to sacrifice your way of eating for traditional Holiday flavor!
How Do I Start a Keto Lifestyle?
So, if you've been wondering how to start a Ketogenic lifestyle, don't wait until after the Holidays! I have a wonderful resource for you to use to get started. You can read more here! However, you shouldn't worry. Most of your favorite foods can be made to fit a Keto way of life.
Want More Keto Recipes?
Don't let the stress of the season get the best of you! Enjoy the ease and comfort of my Holiday recipes while you celebrate the Holiday with your family!
Don't forget to check out my other Keto cookbooks.
Keto Instant Pot, Keto Fat Bombs, Sweets, & Treats, and Easy keto in 30 minutes.