With holidays spanning multiple months, it can be easy to fall off the Keto wagon. I refer to my Keto journey as a lifestyle and not a diet. That being said, it's great to have some Keto Holiday Recipes on hand so I can make food that still tastes amazing, and embodies all of the wonderful holiday flavors, without completely derailing my journey.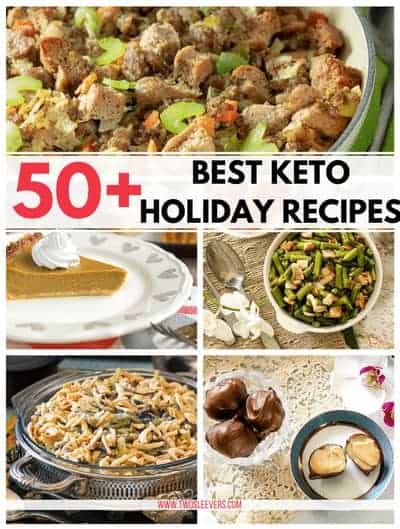 Do I Need Any Special Gadgets to Make These Recipes?
No matter what gadgets you prefer to use to prepare your holiday meals, you'll find a recipe perfect for you! I've included made in the Air Fryer, Instant Pot, and even the stovetop!
Whether you need entrees, sides, desserts or even options for leftovers, you will find some amazing recipes here! These all have amazing holiday flavors you come to expect, with clever substitutions for high-carb ingredients to make them Keto friendly. Scroll through these Keto Holiday Recipes and make your holiday menu with ease.
Keto Recipes
I hope you found some delicious recipes that you can serve your guests this holiday season. Just because they're Keto friendly, doesn't mean the rest of the family won't enjoy these recipes too. Have a safe and happy holiday season, and may your food always be delicious!