If you think you can't find keto fast food options when dining at fast food restaurants, we've got great news for you! The rise in popularity of the keto diet, fast food restaurants are getting on board and offering customers some delicious and easy keto fast food options. Below I'll give you some general tips for staying keto while you dine at fast food restaurants, as well as some specific items to order at popular restaurants.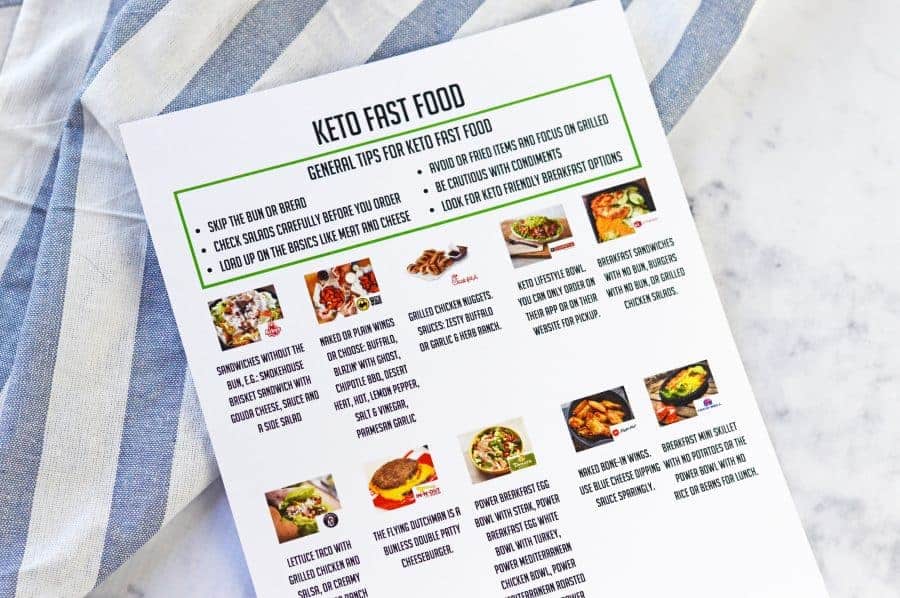 Jump to:
General Tips for Eating Keto at Fast Food Restaurants:
1. Skip The Bun Or Bread
The original keto item at fast food restaurants was the lettuce burger (burger with no bun, often wrapped in lettuce to make it easier to eat) and has become popular enough that fast food workers no longer stare at you blankly when you order one.
Even mainstream fast food restaurants like McDonald's, Burger King and Wendy's are on board with the bun-less burger, so this is the easiest go-to on the list.
The no bread tip also extends to sandwich shops, and places like Subway, Jimmy John's, and Jersey Mike's will make any of their subs into bowls for you without the bread.
If you prefer to get all of your burger or sandwich ingredients in a bowl for easier eating, here are a few ways to jazz it up when ordering. The best keto ingredients for a bowl are:
Grilled Chicken
Boiled Eggs
Bacon
Spinach
Cheddar Cheese
Pecan/Almond Pieces
Olive Oil/Vinegar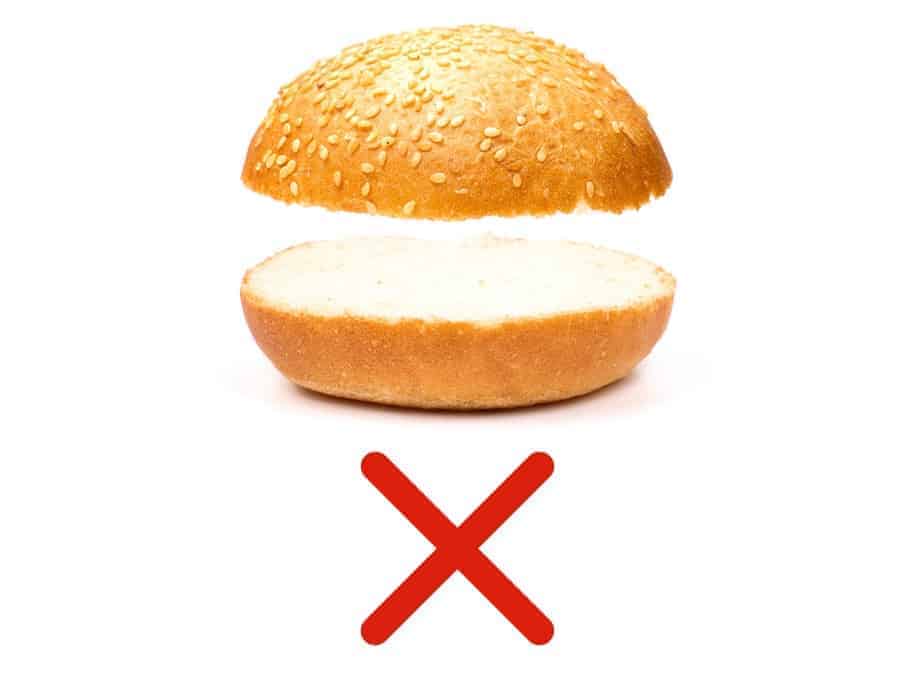 2. Look Carefully At Keto Fast Food Salads Before You Order
It seems logical to just order a salad with meat and cheese to stay keto, but many fast food restaurants often add dried fruit, croutons, nuts coated in sugar and high sugar dressings to add flavor to their salads so be careful.
If the restaurant doesn't have a nutritional breakdown of their dressings, avoid them as they can be loaded with carbs and sugar. Play it safe with oil and vinegar for a keto approved fast food dressing.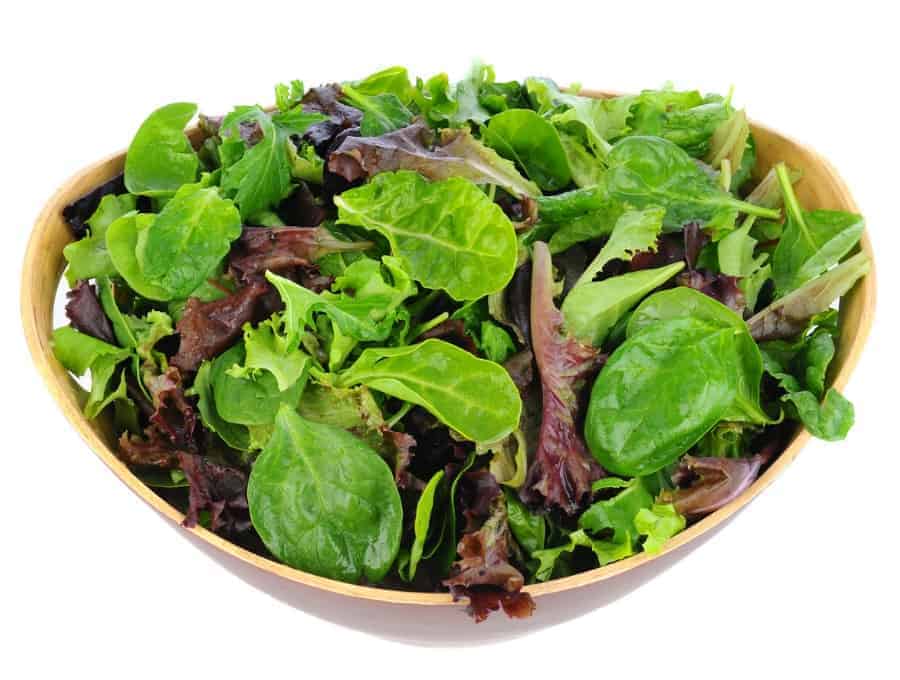 3. Load Up On The Basics
Meat, cheese, and veggies are always the safest choices with no hidden ingredients, carbs or sugars.
It's always a good rule to stick with the most basic ingredients you can when you're eating out if you're not sure.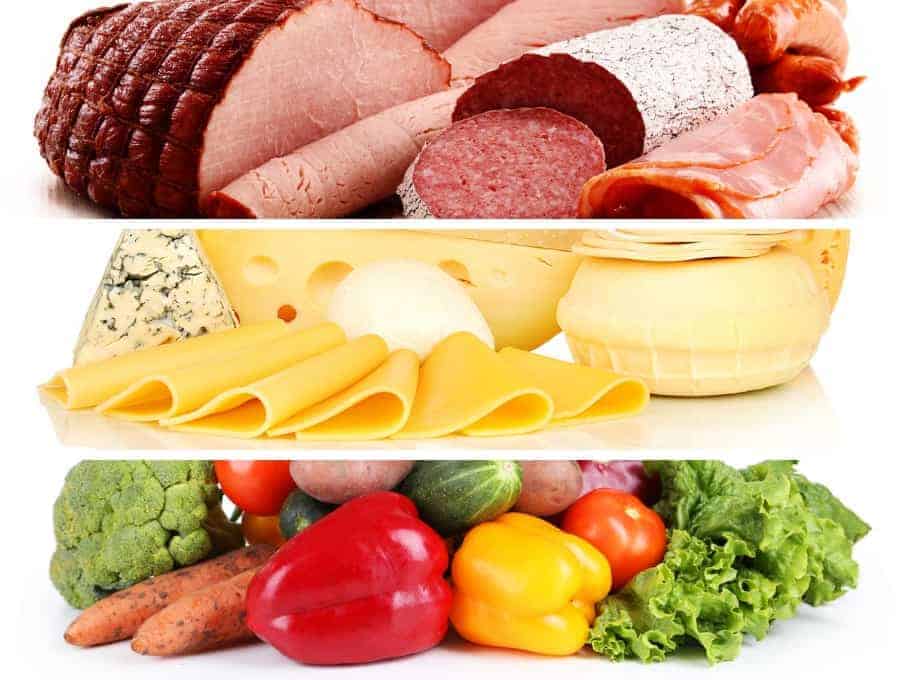 4. Avoid Breaded Or Fried Items And Focus On Grilled
The breading is full of carbs and the fried items are often fried in cheap oil and sugar to add flavor. For example, a 12 count of Chick-fil-A breaded nuggets are packed with 14 grams of carbs!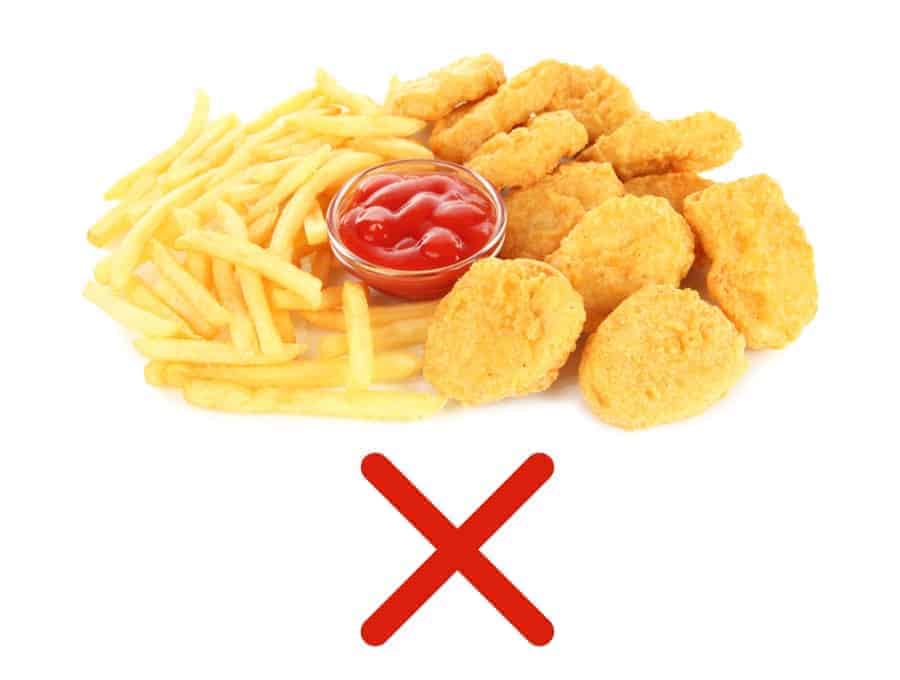 5. Be Cautious With Condiments
While your homemade sauces and dressings are a great way to get flavor and fat into your diet at home, the condiments at fast food restaurants are often filled with hidden carbs and sugars and are not keto friendly fast food options.
Always order condiments and dressings on the side and stick to higher fat dressings like ranch, Caesar, blue cheese, or ideally oil and vinegar.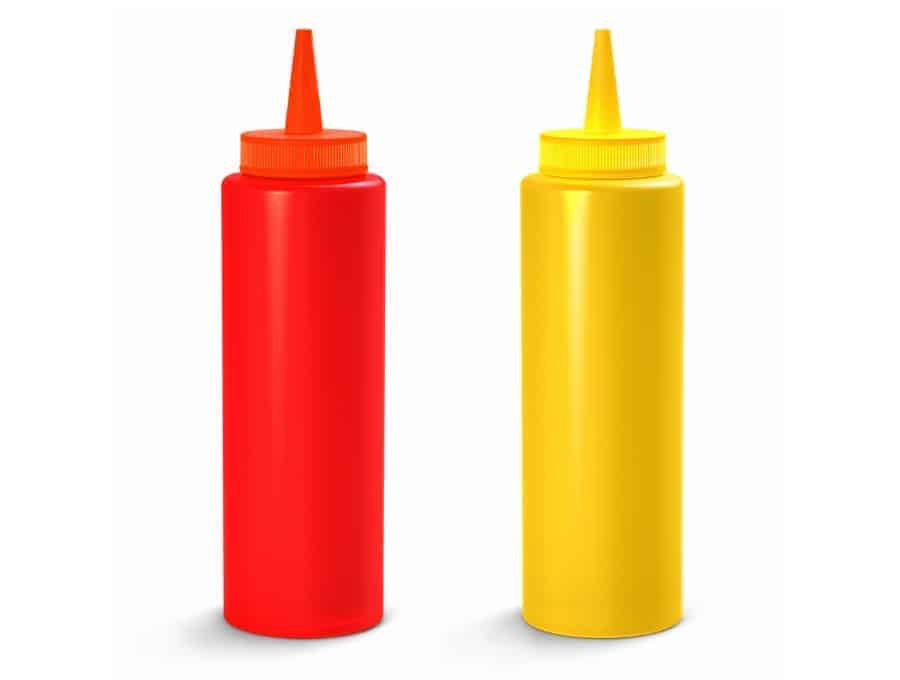 6. Keto-Friendly Breakfast Options
You can always get sausage, bacon, eggs, and cheese without the muffins or biscuits.
In fact, I often order these items at lunchtime as well, if I need a light fast food lunch.
If you're still unsure about ordering keto at a fast food restaurant, stick to one of our researched tried and true menu items at popular places (see the list below):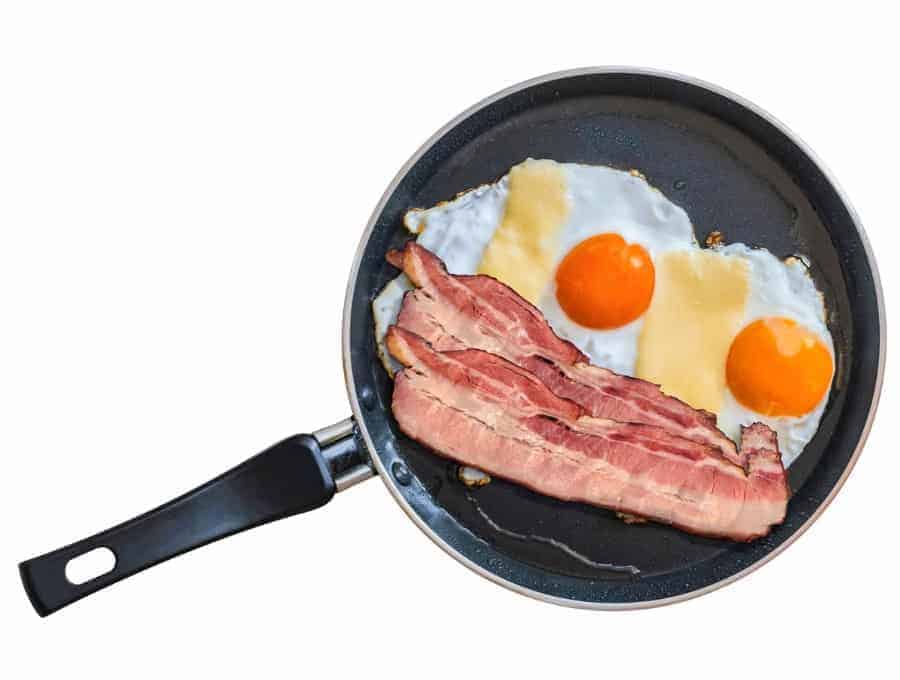 New to Keto?
Read this post on What to Eat On Keto To Get Started if you're brand new to Keto and need to know the basics. It will help you understand Keto and the basics of the diet.
What Fast Food Places Can I Eat On Keto?
1. Keto Options at Chick-fil-A
Grilled chicken nuggets (2g net carb per serving)
If you have to get a dipping sauce, consider the following:

Zesty buffalo (1g net carbs)
Garlic & herb ranch (1g net carbs)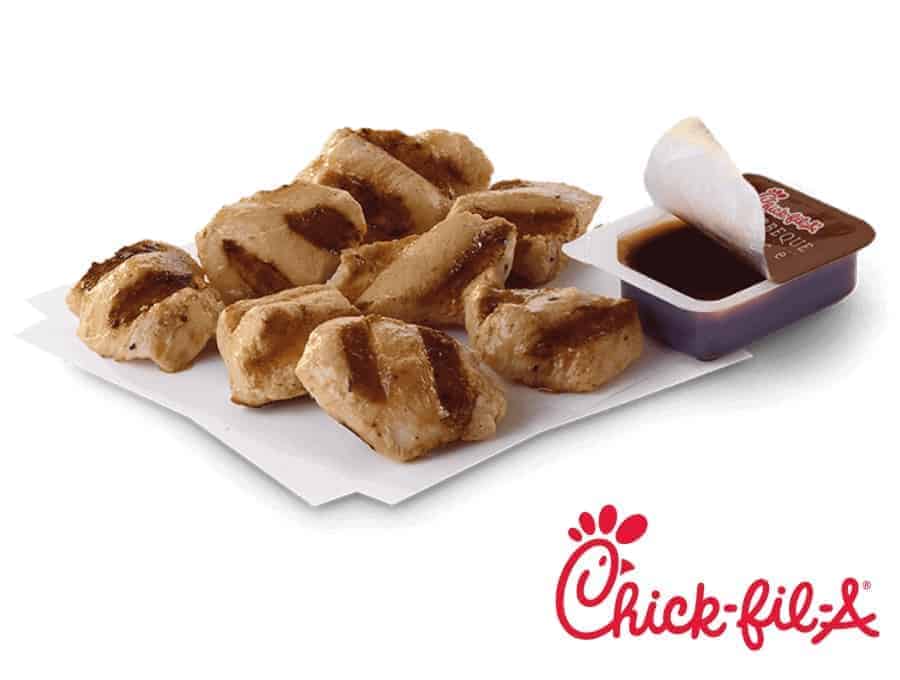 If you want to try some home made grilled chicken with some nuts on it, try these Pecan Chicken Tenders for a lovely, crunchy, satisfying meal.
2. Keto Options at In N Out Burger:
The Flying Dutchman is a combination of two meat patties, two slices of cheese, and no bun. (5g net carbs). We think this is one of the best no bun burgers out there.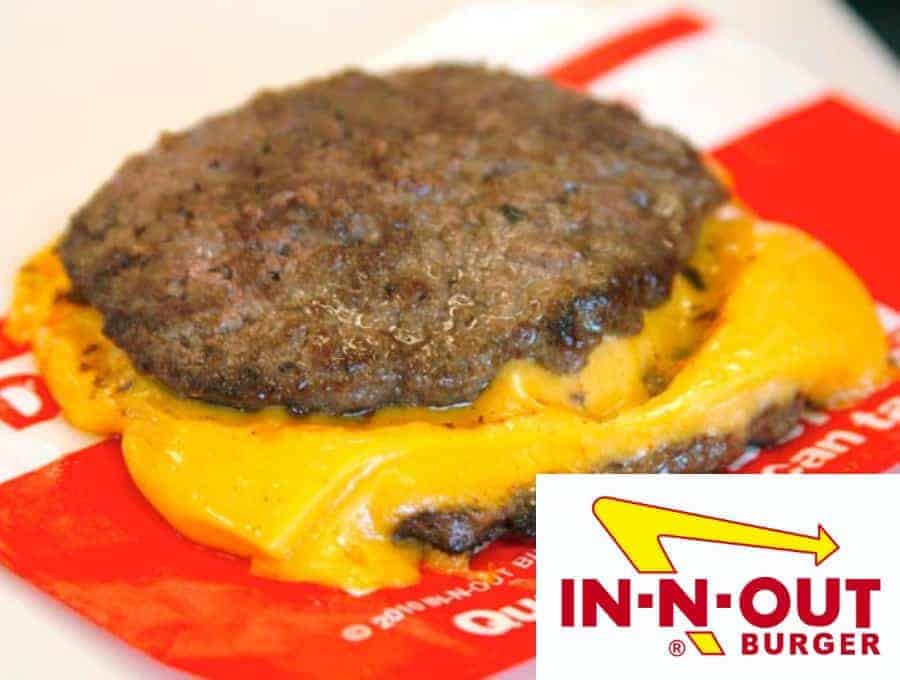 3. Panera Bread Keto Options
For keto breakfast options, ask for:
Power Breakfast Egg Bowl with Steak (3g net carbs)
Power Breakfast Egg White Bowl with Roasted Turkey (4g net carbs)
If you go during the day for lunch or dinner, consider getting:
Power Mediterranean Chicken Bowl (7g net carbs)
Mediterranean Roasted Turkey Bowl (7g net carbs)
Power Steak Lettuce Wraps (6g net carbs)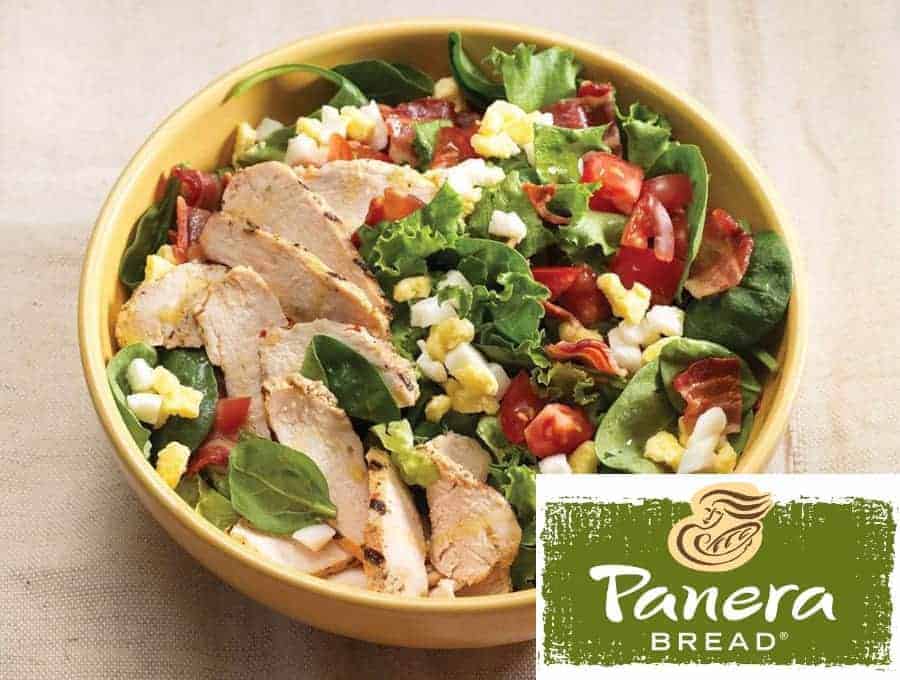 4. Keto Options at El Pollo Loco:
El Pollo Loco has gotten on keto board with the lettuce taco! They will make any of their tacos in a lettuce shell – all of their flame-grilled chicken has 0g net carbs, then add veggies and cheese and avocado for a great taco.
They also offer a few dressings and a lot of salsa and all of their salsas are either 1 or 2 net carbs per serving. If you want to add in a dressing, choose one of the following:
Creamy Cilantro (2g net carbs)
Ranch Dressing (2g net Carbs)
They also offer side salads to add in plenty of veggies.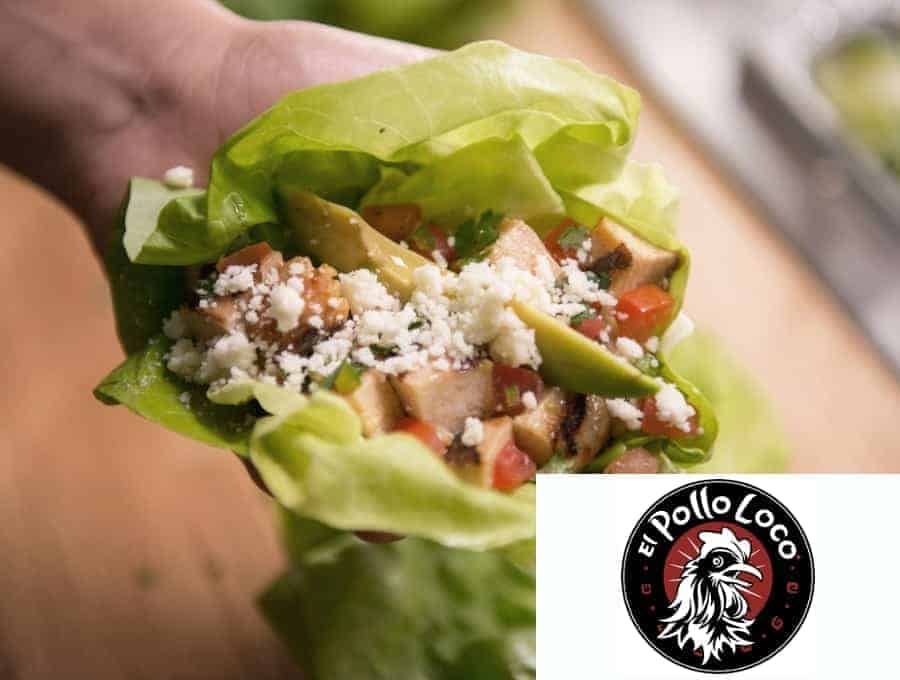 5. Keto Options at Arby's:
In addition to their famous roast beef, Arby's offers brisket, steak, ham, chicken and turkey, and any of these can be ordered without the bun for a great low-carb meal.
The company website provides a nutrition calculator similar to Chipotle's, so you can customize your order to keep carbs within your target range.
For example, if you select the Smokehouse Brisket with Gouda cheese, sauce, and a side salad it would be 5 grams of carbs and 32 grams of protein.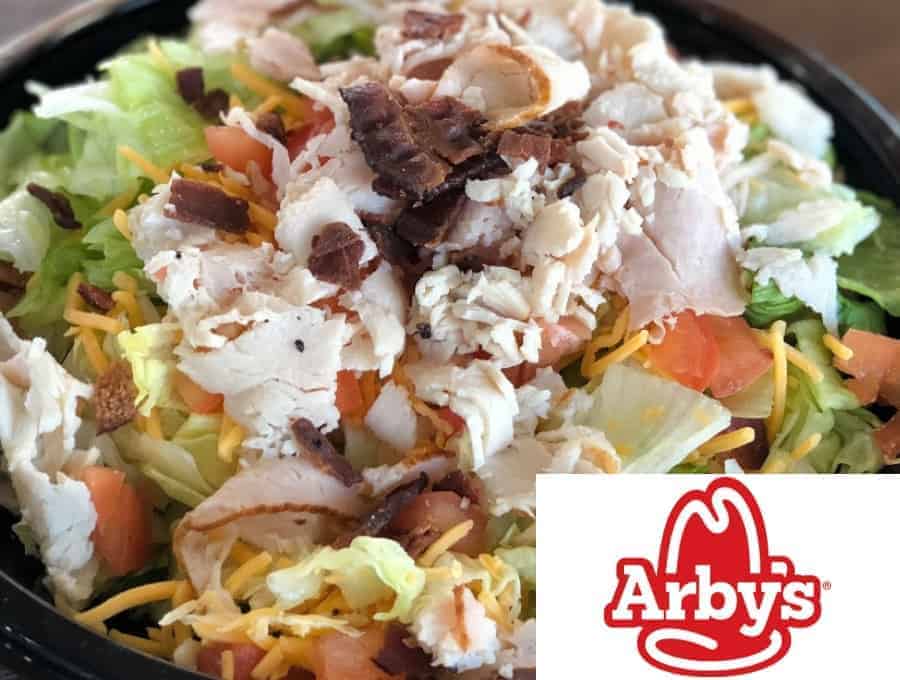 6. Keto Choices at Taco Bell:
Order the Power Bowl with no rice or beans. This leaves protein (like chicken), cheese, guacamole, sour cream, lettuce, and avocado ranch sauce. (Save 1 g of carbs if you skip the sauce.) 8 g carbs, 21 g protein
For breakfast, order the Taco Bell Mini Skillet with no potatoes. At 90 calories and 3 gms of net carbs, you could even have two!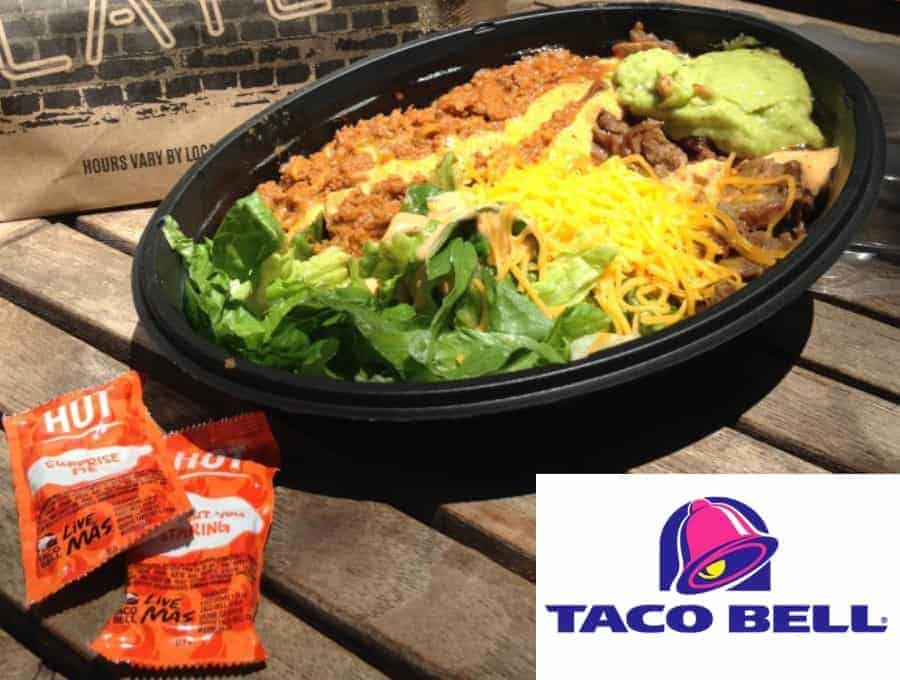 7. Keto Items at Pizza Hut:
Most pizza restaurants offer wings and Pizza Hut is no exception.
Go for the Naked Bone-In Wings which aren't coated in a sugary sauce.
The best dipping sauce choice is the blue cheese, but use sparingly because it contains corn syrup and soybean oil.
The nutrition info is for three wings plus sauce: 3 g carbs, 28 g protein
If you're not in the mood for wings, you can always order a pizza with extra toppings and just pick them off, tossing the pizza crust. However, it can be a steep price to pay for a low carb pizza fix.

8. Keto Options at Chipotle:
We love that Chipotle has launched their new Lifestyle Bowls, and that they included a Keto salad bowl as one of their offerings!
Keep in mind that, as of now, they are only available to order through their app or on their website for pick up.
The keto bowl includes romaine lettuce, carnitas, tomatillo-red chili salsa, guacamole and cheese.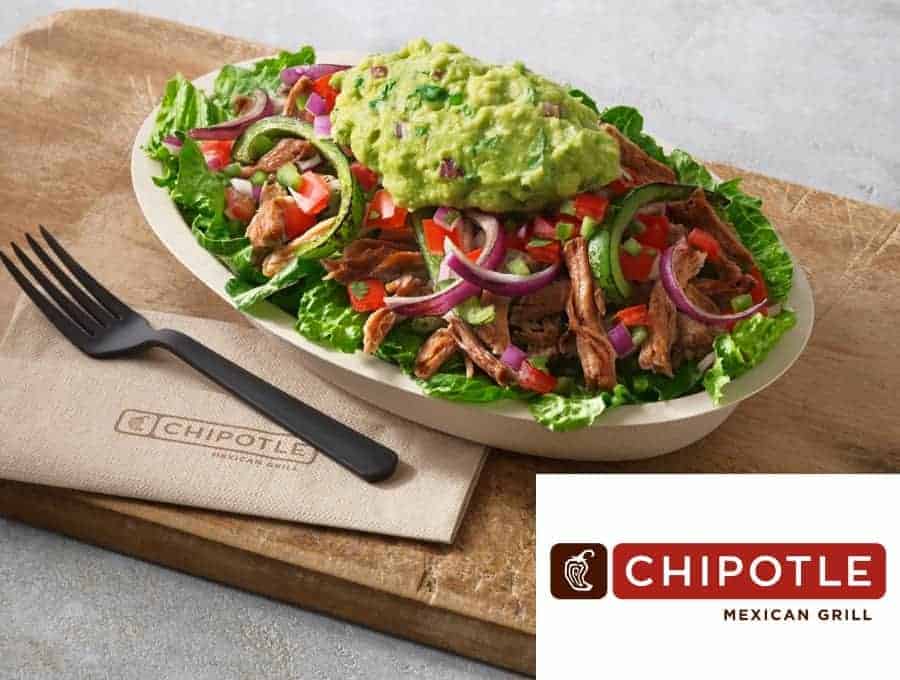 If that doesn't sound good to you, you can always order a custom bowl in the line with meat, veggies & guacamole.
Chipotle has a section on the front page of their website where you can put in your diet preference (avoiding carbs for Keto) and it will tell you which of their items you should order. Below is what it looks like: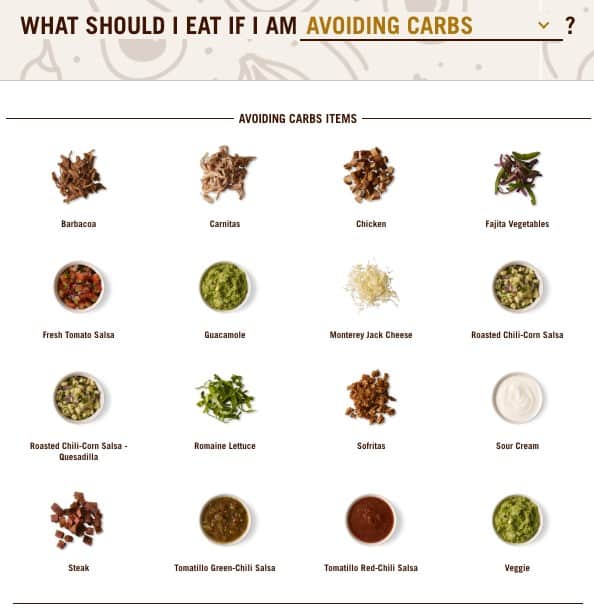 9. Keto Wings and Sauces at Buffalo Wild Wings:
One of the easiest places to eat Keto is a wing restaurant and Buffalo Wild Wings is one of our favorites because they have so many options and varieties:
Naked or Plain Wings (0g net carbs)
Buffalo (1g net carbs for 20 wings)
Blazin' with Ghost (7g net carbs for 20 wings)
Chipotle BBQ (2g net carbs for 20 wings)
Desert Heat (2g net carbs for 20 wings)
Hot (4g net carbs for 20 wings)
Lemon Pepper (1g net carbs for 20 wings)
Salt and Vinegar (1g net carbs for 20 wings)
Parmesan Garlic (6g net carbs for 20 wings)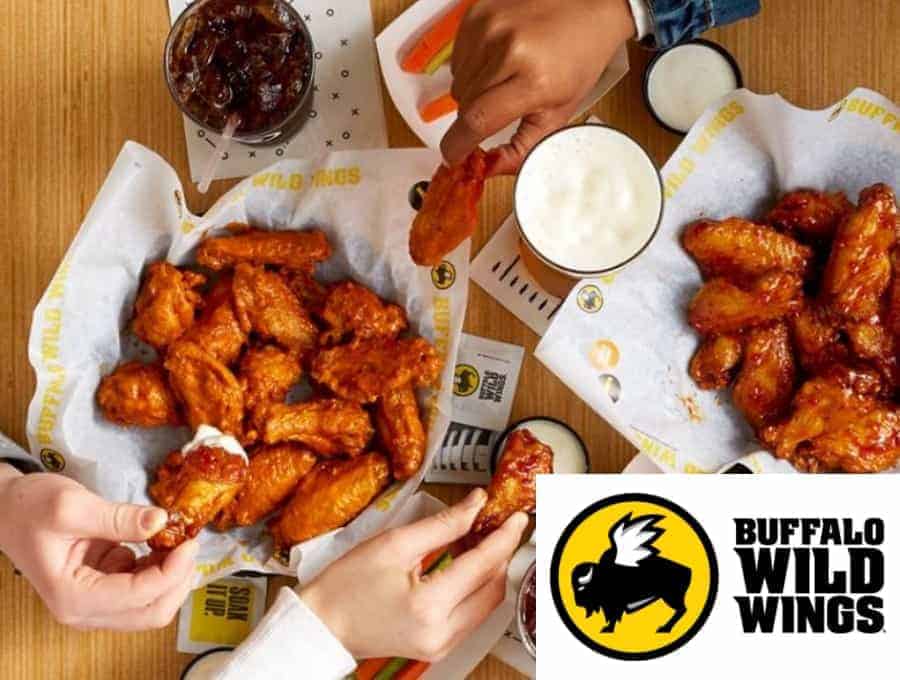 10. Keto Options at Jack in the Box
Their Extreme Sausage Sandwich (2 sausage patties, American cheese and a fried egg in the middle) is keto eating at its best. Tasty, high in fat, and filling.
Since they offer breakfast at any time of the day, consider their Breakfast Sandwich with no bun
Almost all their Bunless Burgers will work for keto
Any of their Grilled Chicken Salads are typically safe. Read the tips above on how to order a good keto fast food salad.
Avoid any of their breaded, fried options.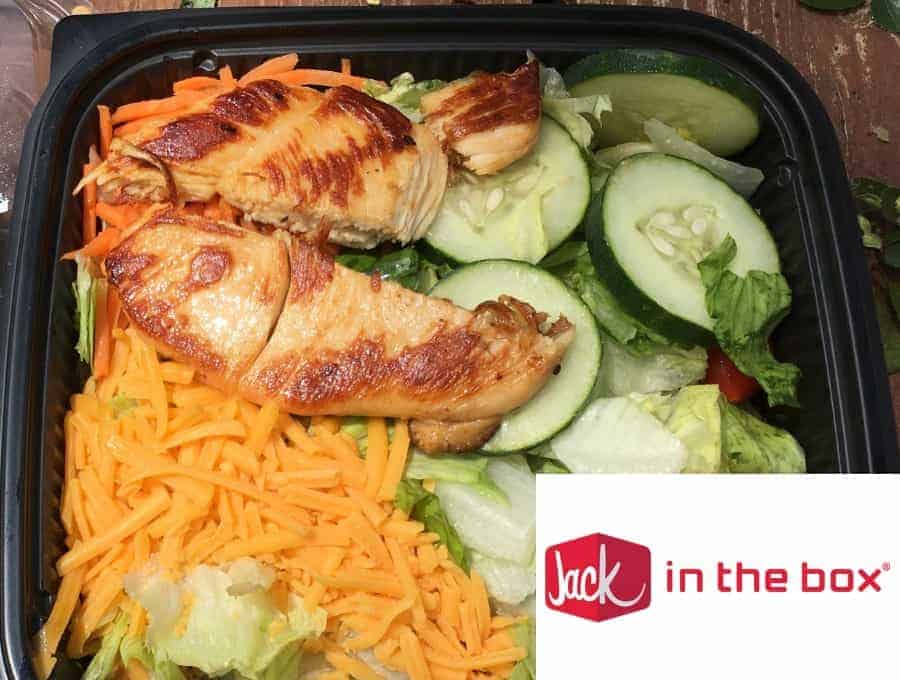 11. What Can I Eat At McDonald's On A Keto Diet?
If it's breakfast time (or if your local McDonald's offers all-day breakfast) a Sausage Egg McMuffin (without the muffin) is delightfully keto-friendly. It only has 2 net carbs.
A Bacon, Egg & Cheese Biscuit can be ordered without the biscuit for a flavor-packed breakfast with only 2 net carbs.
A classic hamburger. Order this without the ketchup and bun and you can have a familiar favorite for only 1 net carb.
Artisan Grilled Chicken Sandwich. Order this juicy chicken sandwich without the bun for a tasty treat with only 2 net carbs.
Simple Side Salad. Add any of your bunless burger or chicken sandwiches to a side salad to make a hearty keto meal for only 2 extra net carbs.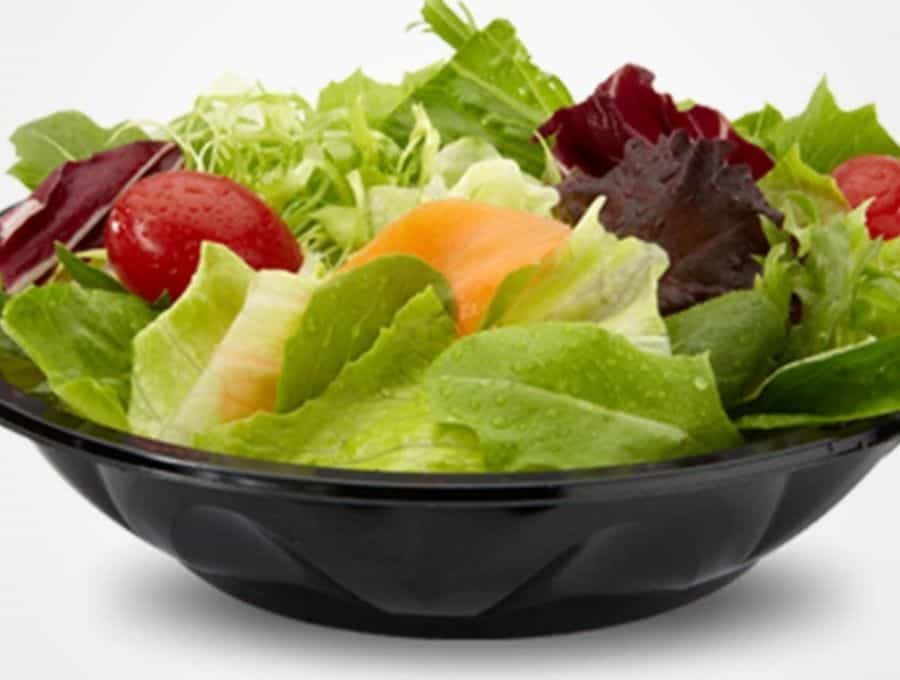 We hope that this article has shown you that following a Keto lifestyle doesn't mean you're tied to your house. You can get out and enjoy your Keto life wherever you go as long as you are careful and informed!
If you are new to Keto we have lots of resources for how to get started on keto, as well as a printable that will tell you what you can eat on keto.
Want Your Favorite Keto Fast Food Favorites At Home?
Some of the Keto fast food favorites you're craving can be made healthier and cheaper at home with the same flavors you love. Try some of my recipes that make a great copy cat option.
These recipes are done in 30 minutes or less so you still have time to cook and eat a healthy lunch on your break from work.
These Keto main courses are sure to be a hit at your house. Try one (or all of them) and let me know what you think in the comments below.
Originally Published May 22, 2019