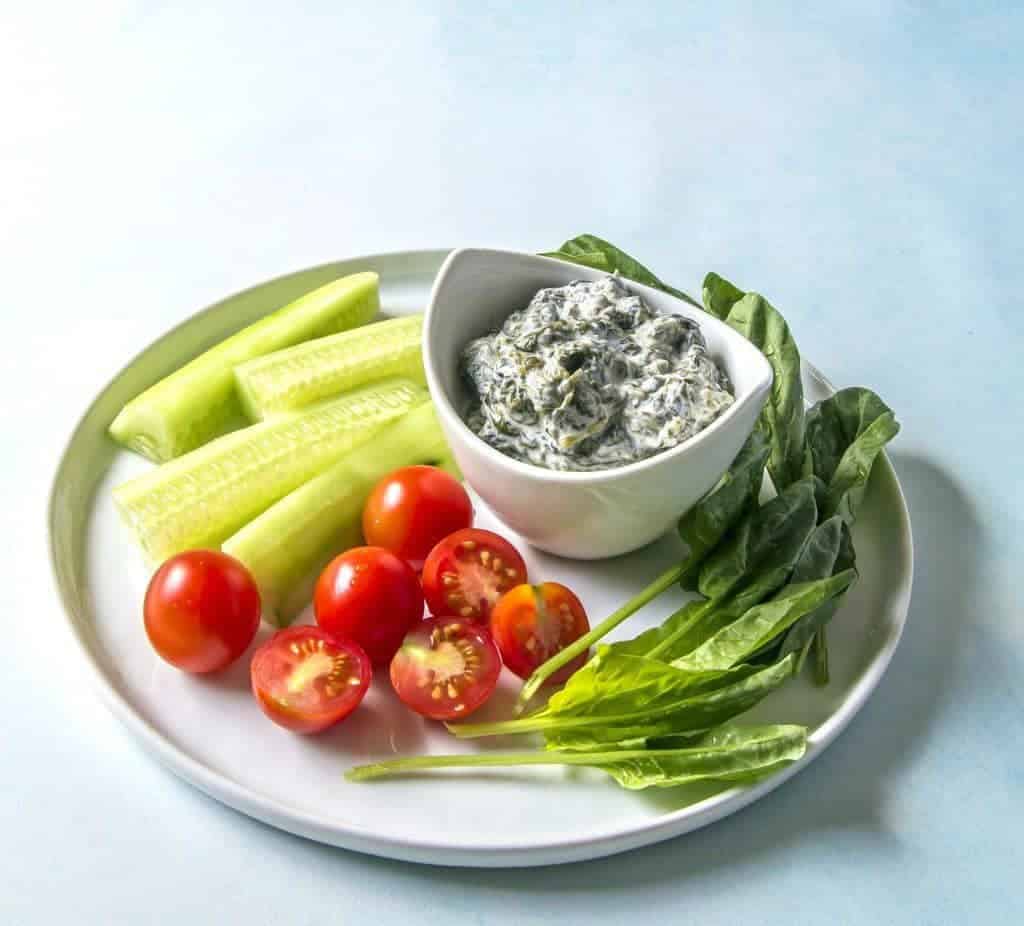 This very simple but tasty Persian Yogurt Spinach Dip is called Borani. While you can make Borani with a variety of other ingredients such as eggplant (borani bademjan), beetroot, etc., I made this one with Spinach, or Borani Esfanaj.
I made this Yogurt Spinach Dip in my  Instant Pot but this cooks so fast that there's no reason you can't do it stove top or really, even in the microwave.
This is one of those recipes that is so simple that I wonder about posting it, but the fact is, it was delicious. And if something is both easy and delicious, it's definitely one of my favorite things.
But because it is so simple, I'll share with you a few different variations that you can make with this recipe as well. If you're looking for other Yogurt Spinach recipes, check out the Indian Chicken Curry with Yogurt and Spinach as well.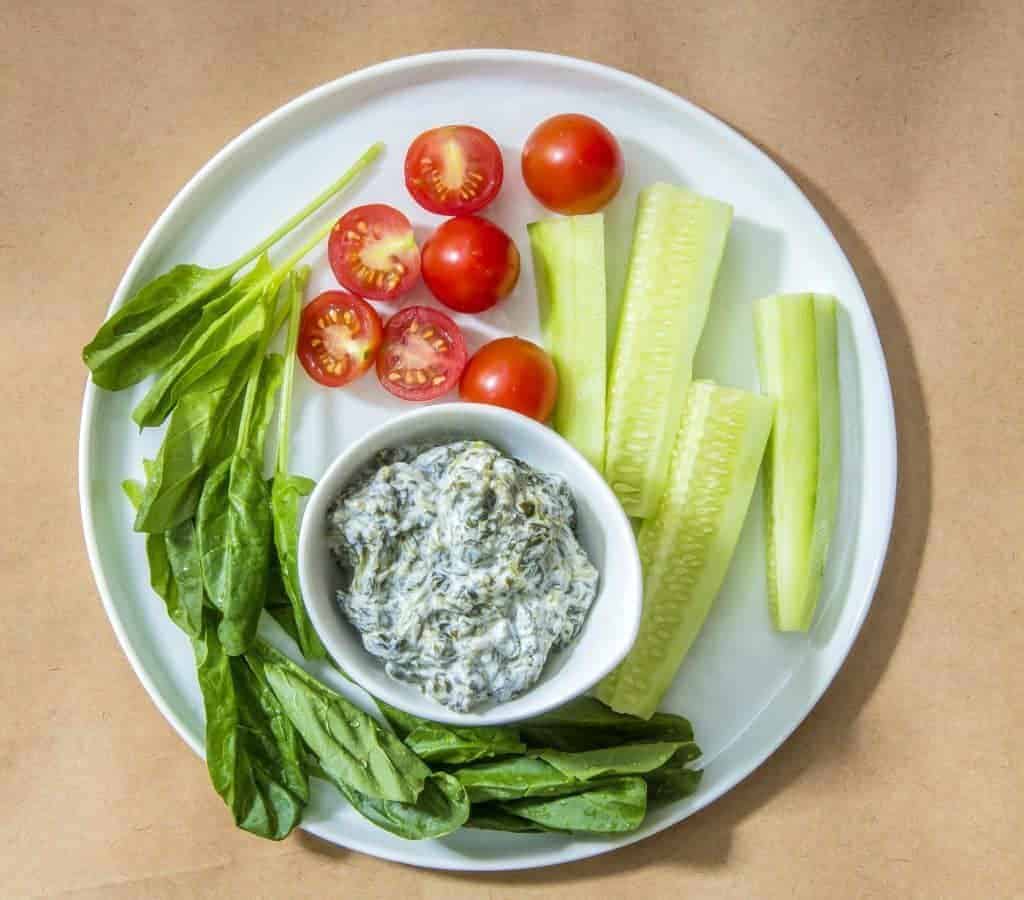 The Recipe steps for this Persian Yogurt Spinach Dip are:
Cook vegetables in a pressure cooker for 2 mins Low Pressure, QPR
Mix with yogurt
Chill and Serve
EQUIPMENT & INGREDIENTS YOU MAY NEED TO MAKE BORANI PERSIAN SPINACH YOGURT DIP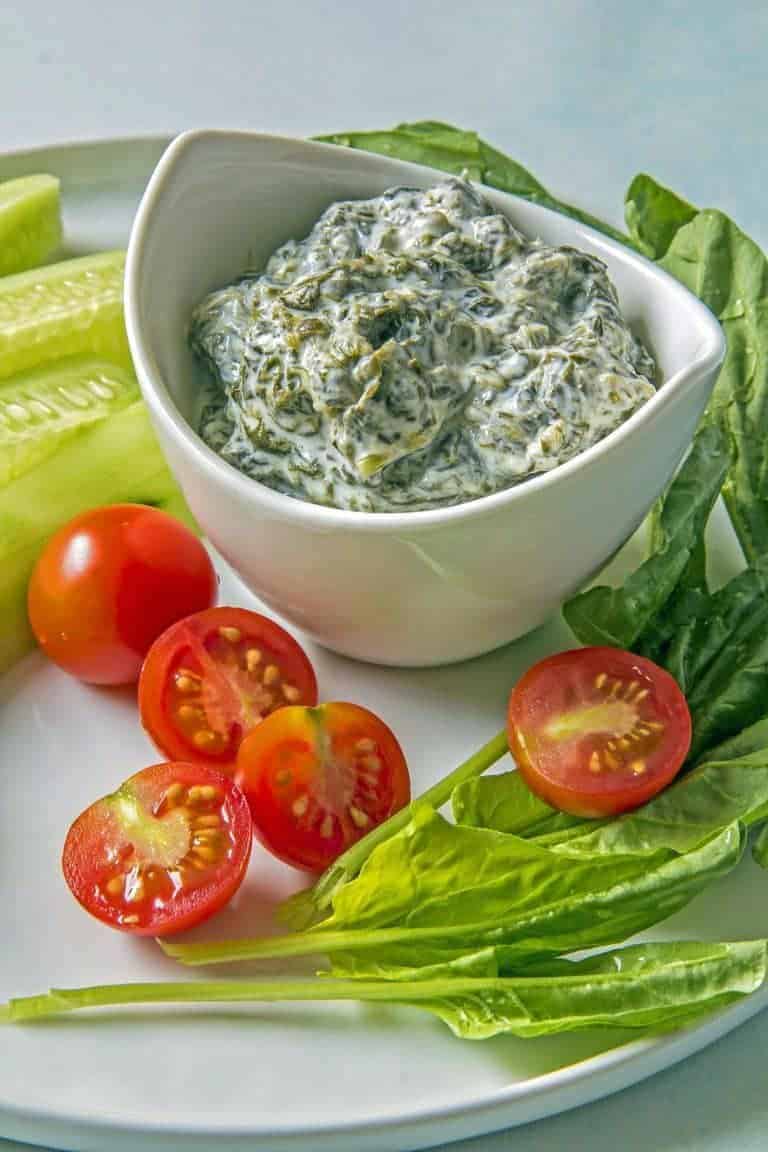 Low Carb Borani Persian Yogurt Spinach Dip

Simple, healthy and tasty Persian Yogurt with Spinach dip is great with vegetables or bread. Use this under-5 ingredients base recipe to create variations with just a few additional spices or ingredients.

Course:

Appetizer, Side Dish

Dietary Consideration:

Gluten-Free, Vegetarian

Cooking Style:

Instant Pot/Pressure Cooker, Stove Top

Ease of Cooking:

Less than 5 ingredients, Pour and Cook, Under 30 Mins

Recipe Type:

Full Liquids/Soft Foods, Spices & Sauces, Vegetable Side Dishes

Ingredients

10

ounces

fresh spinach

1/2

cup

Diced Onions

2

tablespoons

water

4

cloves

Garlic

Instructions

Place spinach, garlic, onions, and water into your pressure cooker.

Cook for 2 minutes at low pressure, and release pressure quickly.

Using a set of tongs or a slotted spoon, remove all the vegetables, leaving behind as much of the liquid as possible.

Smoosh the veggies with the back of your spoon to mix up and crush any big pieces.

Mix in with yogurt and black pepper. Chill before serving.

Variations:

-Roast and grind together 1/2 teaspoon cumin and 1 teaspoon coriander seeds and add.

-Add 1/8 teaspoon ground cinnamon

- Add 2 tablespoons chopped dill

- Add 1/4 cup chopped cilantro

-Throw in 1/2 jalapeño during cooking, and be sure to crush it well afterwards.




Nutrition facts per serving

39kcal | Cholesterol: 1mg | Sodium: 50mg | Potassium: 338mg | Carbohydrates: 4g | Fiber: 1g | Sugar: 1g | Protein: 5g | Vitamin A: 4430% | Vitamin C: 14.9% | Calcium: 90% | Iron: 1.3%

I am not a registered dietician or nutritionist. Nutritional information is provided a courtesy, and can vary depending on the exact ingredients you use.