Want to make an easy and delicious Tzatziki Sauce Recipe? This one takes just a few minutes, and comes out creamy and perfect for topping gyros!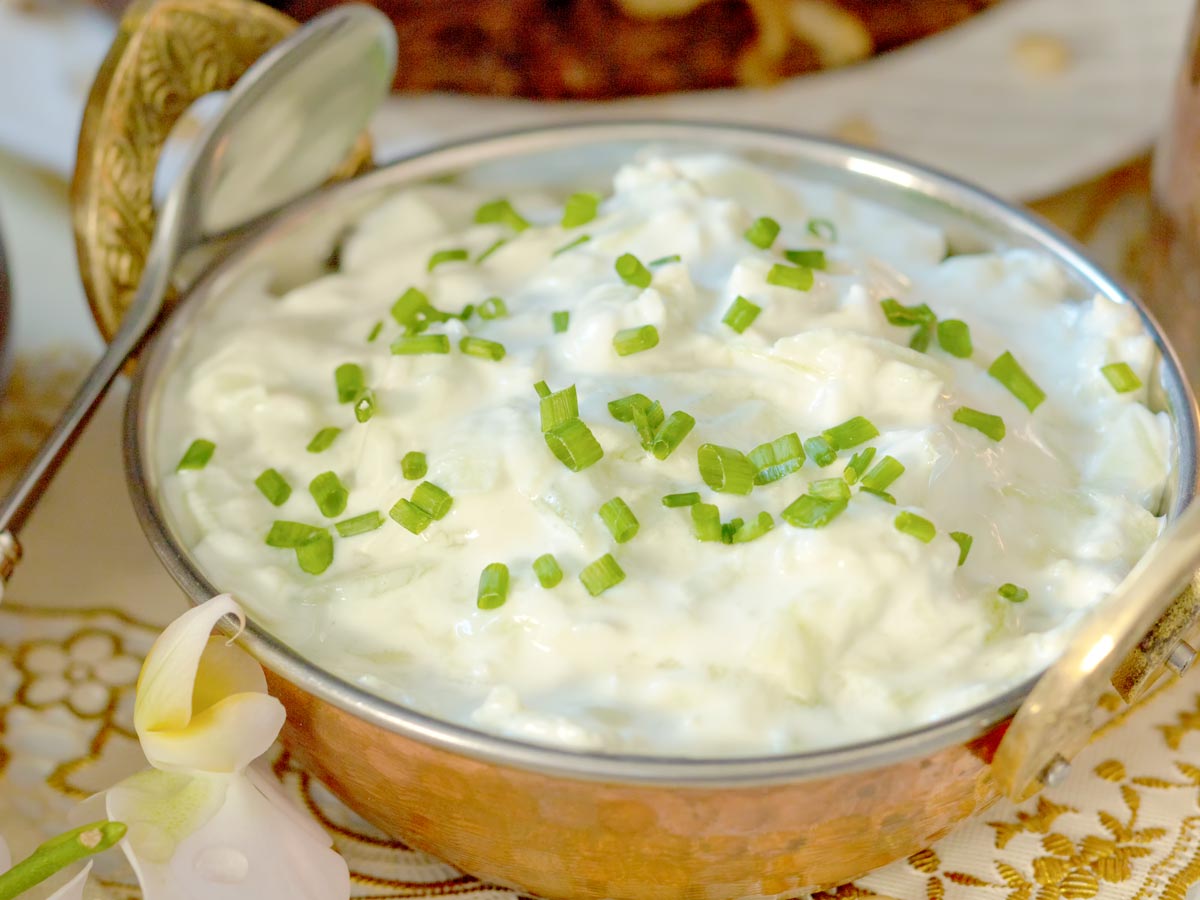 What Makes This Tzatziki Sauce Recipe So Good?
Low Carb. Only one carb per serving.
Easy. Simply mix the ingredients and eat.
Few Ingredients. A 5 ingredient recipe.
This Tzatziki Sauce Recipe is yet another stupid simple but delicious recipe where you basically throw things together in a bowl and eat. It's hard to see how five little ingredients can produce so much flavor, but somehow they all do, and it all works beautifully.
Tahini vs Tzatziki
Both of these are delicious, creamy sauces, but other than that, they're not too much alike. Let me break it down for you:
What Is Tzatziki?
Creamy
Yogurt based
Seasoned with fresh herbs and lemon juice
Generally as a topping for other recipes.
What Is Tahini?
Creamy
Made from toasted and crushed sesame seeds and oil.
Generally served as a dip.
What Do You Eat Tzatziki With?
I can eat a whole bowl of this Tzatziki by myself. I use it when I make gyros, either in the Instant Pot or in the oven and it adds a fresh, light taste to the dish.
Most people would put this into a pita along with the meat, but since I try to eat keto, I end up just eating the meat with the dip, and honestly, that's where the flavor is at anyway, so it works for me.
I also use it when I make Chicken Shawarma. By the time the chicken cooks you could whip up this Tzatziki recipe, cut up a few vegetables for a raw salad, and hey presto! Dinner.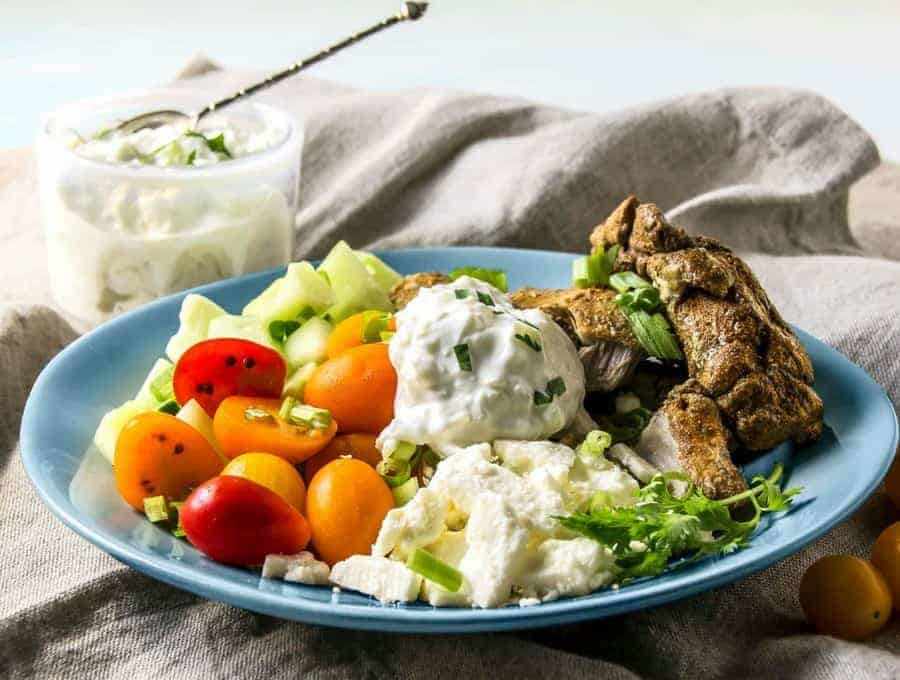 Is Tzatziki Sauce Healthy?
In my opinion, yes. This tzatziki sauce recipe is low in calories, low in carbs, and low sugar. Plus it keeps you from reaching for a higher calorie or sugar sauce or salad dressing to accompany some of your favorite dishes.
How To Make This Tzatziki Recipe
Chop. Cut up cucumbers.
Measure. Measure yogurt and spices.
Pour. Squirt a little lemon juice.
Mix. Stir all of the ingredients together.
Serve. Add to one of your favorite dishes.
For the garlic in this dish, I can't mince it finely enough so I tend to use about half a teaspoons of pre-minced garlic.
I've seen recipes that ask you to shred and then drain the cucumbers but I have to say I almost never drain them when I'm making Tzatziki.
How Long Does Tzatziki Last?
When you make this tzatziki sauce recipe, you'll want to make sure you have a plan to eat it within the next three days. I know, that doesn't sound like much time. But it's so delicious I promise you won't have an issue finishing it!
Love Cucumbers? You'll Love These Recipes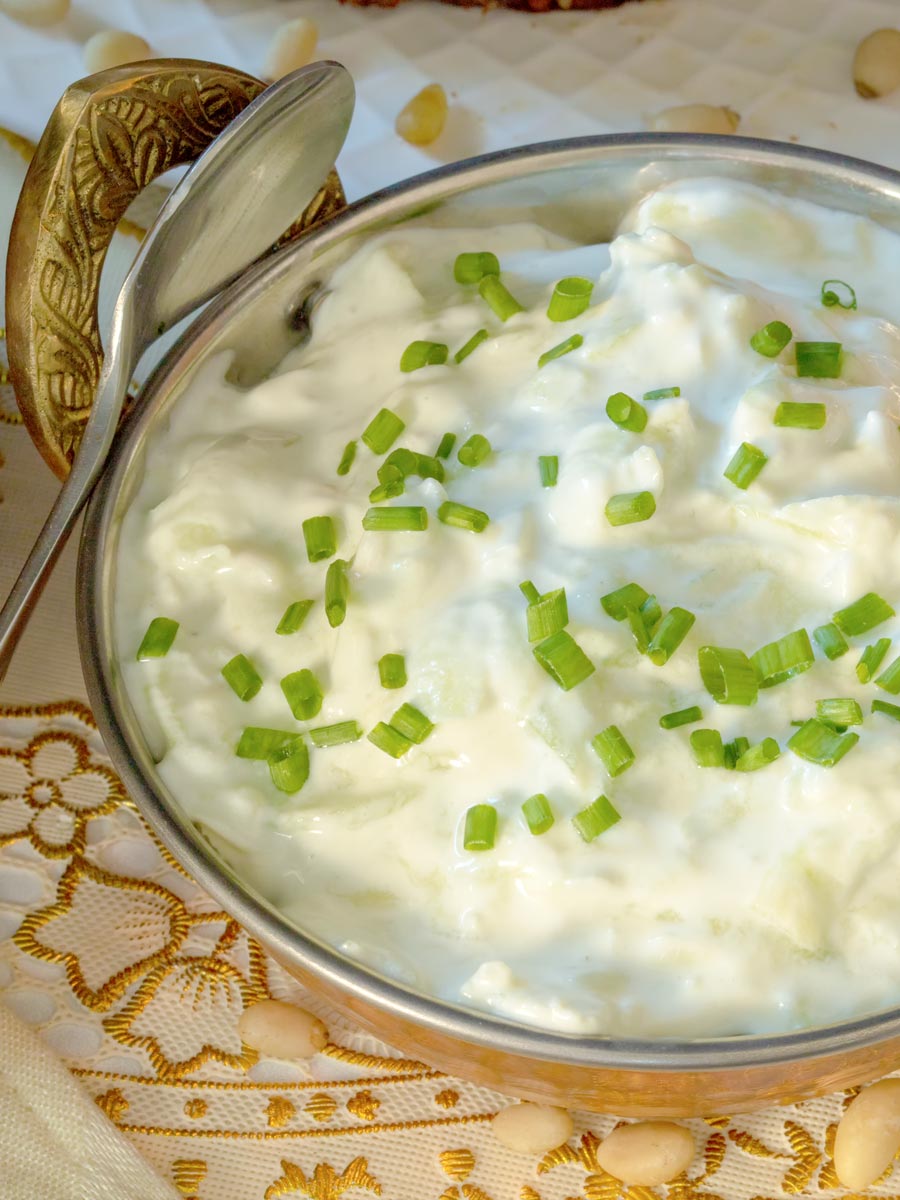 So, go ahead. What are you waiting for? With the ease of the recipe, the low calorie and carb content, and the overall delicious flavor, this Tzatziki sauce recipe should be on your menu tonight.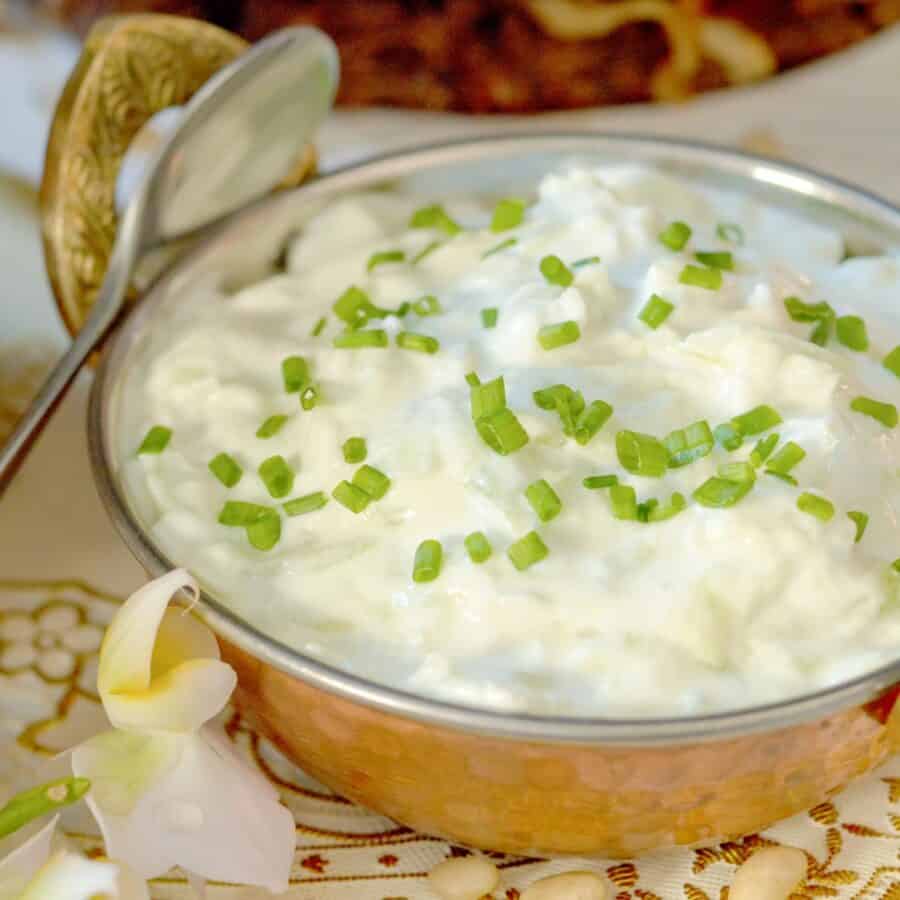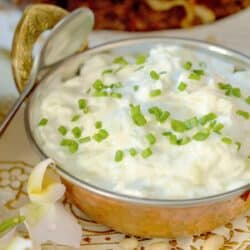 Greek Tzatziki Yogurt with Cucumbers
Simple but delicious Tzatziki recipe combines 5 simple ingredients to give you a sauce that's bursting with flavor, and perfect as a dip with just about everything.
Ingredients
1

large

cucumber

peeled and grated, about two cups

1

cup

Full-Fat Greek Yogurt

2-3

cloves

Garlic

minced

1

tablespoon

tahini

(sesame paste)

1

squirt

Lemon Juice

Kosher Salt

to taste

Chopped Parsley

to garnish (optional)
Instructions
This is another stupid simple recipe.

Combine all ingredients to yield about 2 cups worth of dip.

Eat.
Originally Published May 12, 2018
Don't forget to check out my other Keto cookbooks.
Keto Instant Pot, Keto Fat Bombs, Sweets, & Treats, and Easy keto in 30 minutes.