Learning how to order low carb drinks and snacks at Starbucks is a little more complicated than you think. This easy guide will break it down for you and soon, you will be ordering keto friendly drinks and food at Starbucks--just like a pro.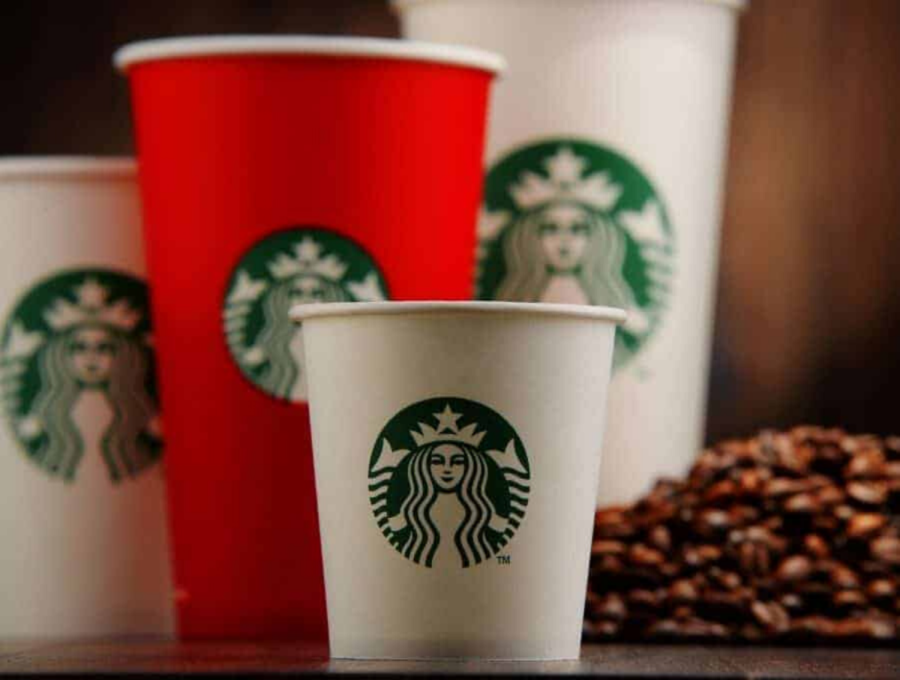 What would we do without Starbucks coffee?! It's often our first stop before we head to work or school, it functions as a temporary office for many of us, a hangout with friends, or solitary place to think.
Almost anywhere in the world, that classic green apron grants a warm welcome; it's coffee's familiar face. And lucky for us living a keto lifestyle, Starbucks listens to the needs of its customers and constantly evolves to meet them.
Last year I was asked by Health Magazine about my favorite keto choices at Starbucks, and the article received such great feedback that I thought I would expand it.
Because there are literally hundreds of combinations for ordering fancy coffee and tea drinks I've broken it down for you into Keto-friendly, low carb ingredients. If you stick with a combination of these ingredients you can't go wrong. Don't want to read all this? Just get the free printable cheat sheet I made HERE.
Why Should I Order Low Carb Starbucks?
Fast. We all love the convenience of dropping into the nearest coffee shop for a hot cup of joe. No more coffee in under 30 minutes while you get ready. This is coffee in under 10 minutes while you catch up on your morning emails.
Easy. Forget prepping your coffee maker, waking up early, washing your to-go mug, and making sure you have all of the proper fixings at home. Pop into your nearest Starbucks and let them pamper you.
Low Carb. Most of these options are less than 8 net carbs per serving.
Tasty. Theres not much better than an indulgetnt cup of coffee when you need a quick pick-me-up or a tasty treat.
What Can I Order From Starbucks On Keto?
There are a lot of Starbucks Keto drinks if you know how to order. As I said, there are literally hundreds if you order a custom drink. TO make it simple, I've broken everything down by step below, or you can download my easy-to-read printable cheat sheet to take with you! Get it HERE!
How To Order At Starbucks
First, pick your base. Will you want something hot today? Or does it feel like more of an iced coffee to iced tea sort of day to you?
Once you've picked hot or cold, then decide what your base will be. Here are some naturally low carb choices.
Fresh Brewed Coffee (Pike Place, Blonde Roast, Dark Roast, etc.)
Cold Brew Coffee
Espresso
Unsweetened Tea (Chai, Green, Black or White, Earl Grey, English Breakfast, Passion Tango).
NO tea infusions! Steer clear of Starbucks' tea infusions or their shaken iced teas, many of which have added sugar or are mixed with juices (and as a result, contain a ton of carbs).
Keto Friendly Add-Ins At Starbucks
Heavy Cream*
Half-and-Half*
Almond Milk
The cream that Starbucks has out at the self-serve bar is not heavy cream and will have more carbs so either ask the barista to add heavy cream or ask them to give you heavy cream to add in yourself.
There are pros and cons with using heavy cream versus half and half that you should be aware of. Carbs in heavy cream are low and it has more fat, but the calories in heavy cream can really add up.
If you have to watch your calorie count like I do, I would recommend using half-and-half sparingly. If you're not watching your calorie count, then enjoy the heavy cream.
One cup of Starbucks' almond milk contains about 60 calories, 4 grams fat, 110 mg sodium, 5 grams carbohydrate, 1 gram fiber, 3 grams sugar, and 2 grams of protein.
In comparison, a cup of coconut milk at Starbucks has 8.5 grams of sugar.
The soy milk. Just stay away from it. It's got 13.5 grams of sugar per cup!
So yeah, your choices are heavy cream, half and half, and almond milk.
Sugar-Free Syrups & Sweeteners At Starbucks
I'm not crazy about the low carb sweetener options at Starbucks. And you can bet that the Starbucks syrups can be LOADED with carbs (5.26 grams of carbs per pump!) So that is out of the question. Most of the low carb sweeteners use Stevia in the Raw which includes maltodextrin and contains carbs.
I usually bring my own sweetener with me to use when I'm out and about. .
Sugar-Free Syrups. Selection will vary by store, but all stores carry sugar-free syrups and this is where the magic happens if you have a sweet tooth.
Sugar Free Vanilla
SF Caramel
SF Cinnamon Dolce
Sugar Free Hazelnut
SF Peppermint (seasonal)
SF Mocha
Stevia
Truvia
Mix and Match Low Carb Starbucks Drinks
So for example, using this method you might make:
A Hot Brewed Coffee with Almond Milk with Stevia
Or if you are looking for cold Starbucks drinks that are keto:
Iced Espresso with Heavy Cream with a Pump of Sugar-Free Vanilla Syrup
Start With These Low Carb Starbucks Drinks
If you don't have a favorite Starbucks Keto coffee or drink yet or want some new drink inspiration you can order one of these below:
Low-carb Flat White (Flat white, no steamed milk, half-heavy whipping cream, half water steamed)
Skinny Mocha (Sugar free mocha sauce, half-heavy whipping cream, half water instead of milk, no whipped cream)
Steamer (I like a grande almond milk unsweetened, extra hot, with two shots of sugar-free cinnamon dolce
Grande Expresso Coffee over ice with some heavy whipping cream and two pumps of sugar-free cinnamon dolce syrup.
Americano with Heavy Cream (this is good hot or cold)
Keto White Drink (unsweetened Peach Citrus White Tea, heavy cream, sugar free vanilla syrup)
Faux Frapp (Cold Brew Coffee with heavy cream, and 2 pumps of both SF vanilla and SF cinnamon dolce syrup. Ask them to blend it Frapp style with no base)
Iced Cinnamon Refresher (Cold Brew or unsweetened iced coffee with heavy cream, light ice, no water, and 2-3 pumps of SF cinnamon dolce and SF vanilla syrup)
Sugar Free Purple Drink (passion iced tea, soymilk, SF vanilla syrup, blackberries)
Sugar Free Pink Drink (passion iced tea, no classic, with 2 shots of heavy whipping cream, and 4 pumps of sugarfree vanilla)
Brewed Oprah Chai Tea Bag (Chai tea bag, 2 shots heavy cream, 2 pumps SF Cinnamon Dolce, stevia)
You'll notice that the list above contains both hard working caffeine-filled coffee and espresso, as well as some sweet treat frozen options. Starbucks is a great place to get a keto sweet fix if you need one. Snag the printable Low Carb Starbucks drink guide cheat sheet HERE!
Is the Matcha Latte Starbucks Drink Keto?
This is one of the drinks that Starbucks serves that isn't possible to order a low carb version of. Since the matcha powder comes prepackaged, it, unfortunately, contains a lot of sugar.
Is the Skinny Mocha Keto-Friendly?
No. Don't let the name fool you. While it is lower in carbs than some of the other delicious drinks you can find at Starbucks, the Grande Skinny Mocha still packs a hefty 17 grams of carbohydrates.
Low Carb Food at Starbucks
Sadly, Starbucks Keto food isn't very plentiful.
The Protein Boxes come loaded with anywhere from 34 to a whopping 80 grams of carbs! Of course, you can get Cheese & Nut tray and get rid of the fruit and crackers.
The Sous Vide Egg Bites, which at face value would seem low in carbs, pack in 9-13 grams of carbs because they contain a rice starch which helps them hold their shape and texture.
If you must find something to eat at Starbucks, I recommend the Avocado Dip, which is just a cup of guacamole, and I will often just eat it with a spoon.
Some stores now offer a salami and cheese tray, which is great. I hope that Starbucks will expand its Keto food offering.
Which Starbucks Decaf Drinks Are Low Carb?
I'll save you the hassle of reading the same tips I gave earlier for the caffeinated versions of the popular drinks. Decaf coffee doesn't have any additional carbs, so just pick your favorite Keto approved drink and make it with decaf coffee.
Starbucks Menu Nutrition Facts
With so many different options to choose from, it can be hard to remember what to order. Especially if you're new to ordering low carb Starbucks drinks. If all else fails, you can always pull up their menu nutrition facts on their website.
More Starbucks Keto Friendly Foods
If you'd like to learn more about what you can eat on Keto, these articles might be helpful for you.
Want To Try Making Low Carb Starbucks Drinks At Home?
Want to skip the lines at Starbucks or skip the high cost of a fancy coffee drink? Check out some of my copycat Starbucks recipes to get your coffee shop fix at home!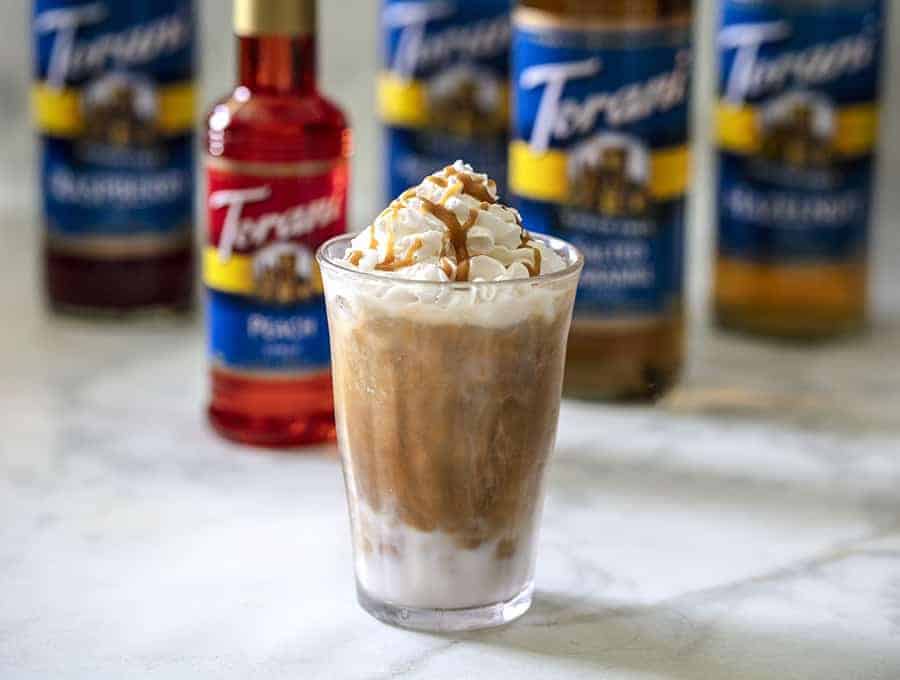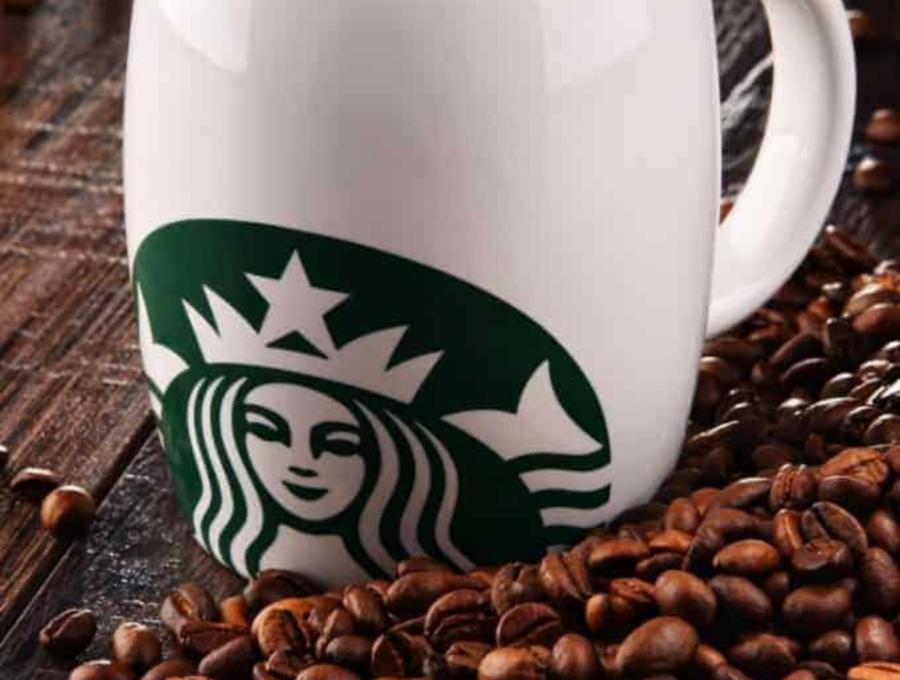 I hope this has both taken the mystery out of ordering keto friendly Starbucks coffee as well as given you some new favorites to try!
Keto Starbucks
What is keto at Starbucks?
Drip coffees and teas are the easiest, as are Americanos. Drinks with coconut milk and almond milk are also relatively low, although they do have some sugar.
Is Starbucks Keto Friendly?
Not everything at Starbucks is keto-friendly. In fact, most things at Starbucks are NOT keto-friendly so be sure to educate yourself before you walk in. I would even suggest making your own toast with my u003ca href=u0022https://twosleevers.com/keto-bread-low-carb-bread/u0022u003eKeto Breadu003c/au003e before you're tempted by their sweet treats behind the counter.
Is a latte Keto?
Only if it's made with sugar-free syrup, heavy cream, and almond or coconut milk.
What are some low carb snacks at Starbucks?
The protein boxes minus the cheese and fruit, the egg bites, the avocado dip, and the meat and salami trays are the best bets.
If you enjoyed learning more about Low Carb Starbucks drinks, make sure you share this with your friends on Instagram and Facebook so they can try ordering them too!
Don't forget to check out my other Keto cookbooks.
Keto Instant Pot, Keto Fat Bombs, Sweets, & Treats, and Easy keto in 30 minutes.