Memorial Day is the perfect holiday for a BBQ and eating in general, which is why I couldn't resist the urge to make a list of Memorial Day Recipes for your convenience.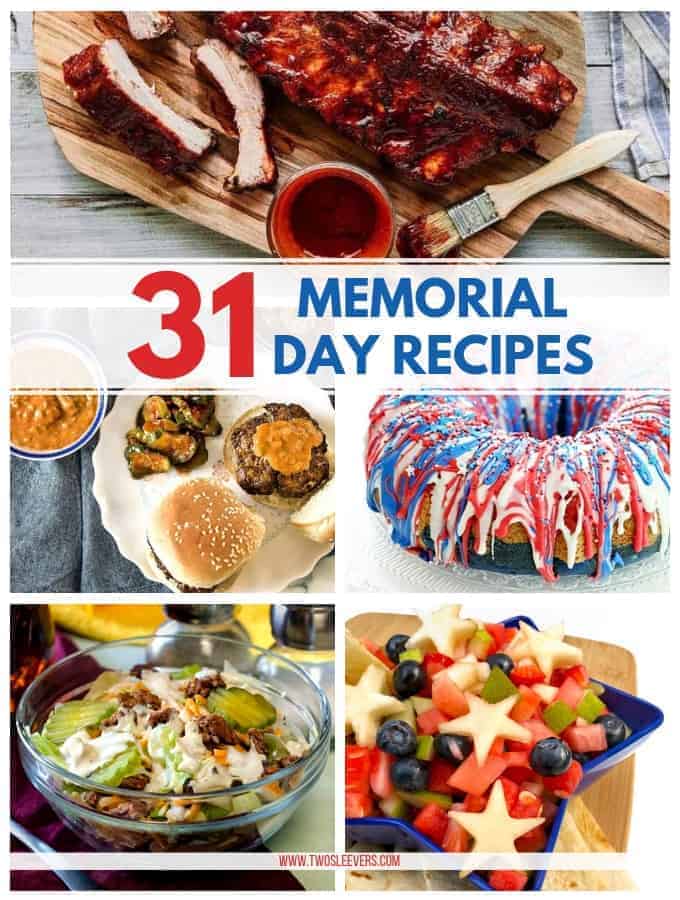 Memorial Day Recipes
Not all Memorial Day recipes are red, white, and blue, but some are and those often end up being some of my favorites. Of course, I wouldn't eat a blue burger or something like that but, I've been surprised before! Either way, you're sure to love these recipes that are perfectly suited for all kinds of Memorial Day celebrations. I got excited just putting them together for you. It's definitely one of my favorite days to cook and I know I'm not alone.
Memorial Day Recipes
Whether you need a red, white, and blue dessert or a good burger recipe, this list of Memorial Day Recipes is for you. With sides, main dishes, desserts, and other recipes in between, this list will have you covered.
Make sure your celebration isn't lacking in good food by using some of these awesome Memorial Day Recipes.
It's one of the most exciting days of the year where everyone is celebrating our freedom. We all know good food has to accompany a celebration like that. So, whether you decide to celebrate quietly or with a bang, this list of recipes should prepare you and have you set on the food front.