Keto Taco Seasoning is incredibly simple to make, wonderfully flavorful, and best of all, low carb! Gather up some of the spices you likely already have in your spice rack and take your next taco night to the next level.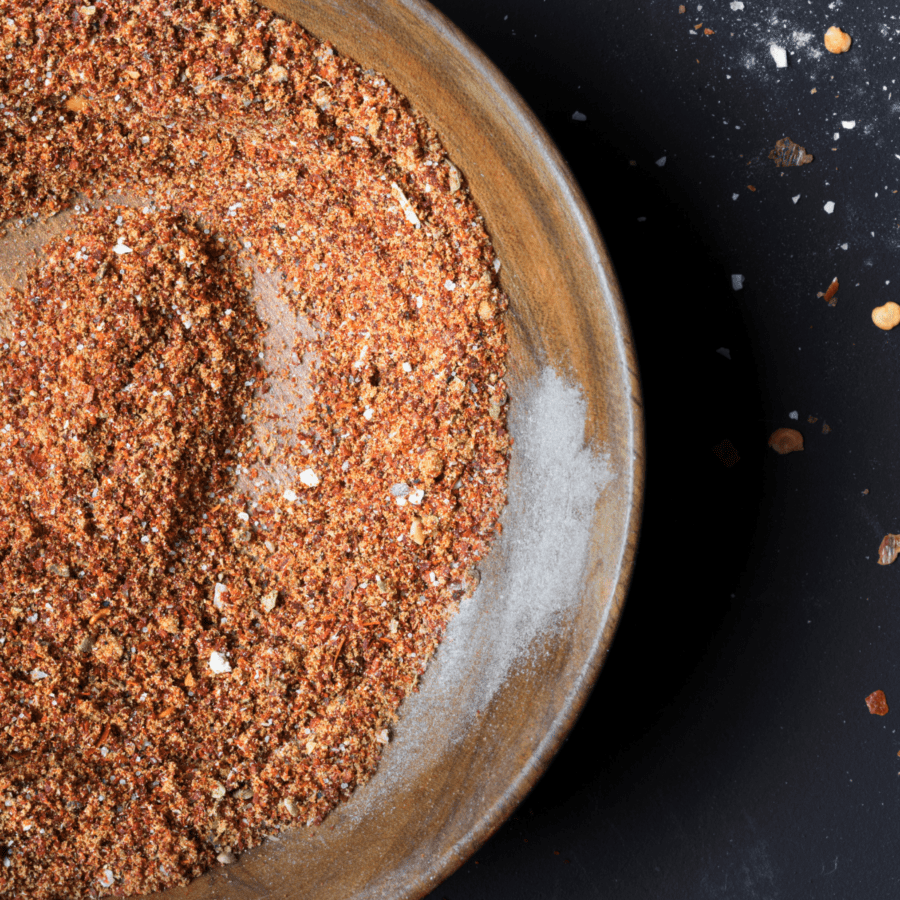 Why You're Going To Love It
Fast. In a matter of minutes, you can have a flavorful low carb taco seasoning that will fit your keto lifestyle.
Easy. Measure, Mix, and Store. That's it.
Delicious. Tastes just as good (if not better!) than the storebought variety. You may never buy premixed spice blends again.
Budget-friendly. If your family enjoys weekly taco nights, making your own blend of spices can save a ton of money over time.
Does Taco Seasoning Have Carbs?
While you might think to yourself "It's just a bunch of spices mixed together, it has to be low carb, right?"
Wrong.
Unfortunately, a lot of the prepackaged spice packets and mixes are full of preservatives and fillers to keep it fresh that can contain a surprising amount of carbohydrates.
But, there's good news! You can still enjoy all of the delicious flavors of low carb tacos with taco seasoning if you take just a few minutes to make your own.
Ingredients You'll Need
Cumin
Cayenne
Chili Powder
Garlic Powder
Onion Powder
Dried Cilantro
Salt
Pepper
Paprika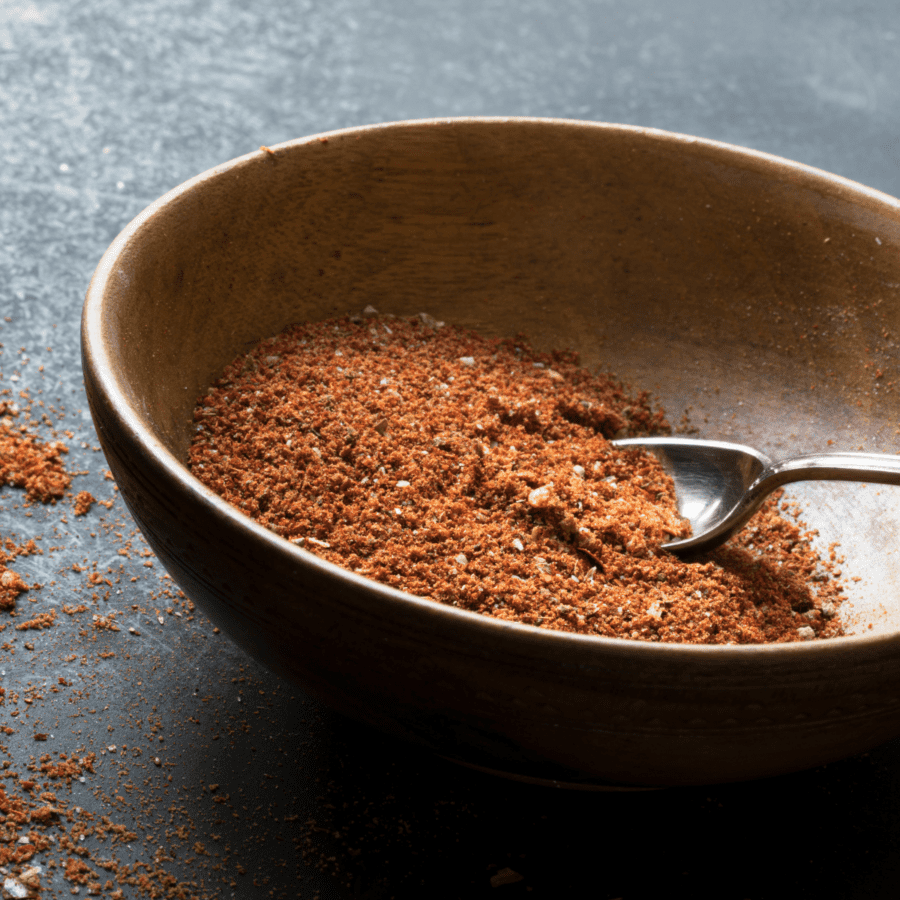 How To Make Keto Taco Seasoning
I wish I felt like I could write more about how to make Keto Taco Seasoning, but it's so simple, all I have for you is two steps:
Measure out the separate spices and place them into a bowl.
Mix them well and store them in an airtight container.
That's it. Measure, Mix, Store, Enjoy!
What To Use It For
I know that it's called Taco Seasoning, so that's a given, but there are so many other things that you can utilize Keto Taco Seasoning for. Here are some of my less obvious favorite dishes to sprinkle this into:
How Long Does It Last?
Homemade taco seasoning doesn't last as long as the seasoning packets you would purchase at your local grocer. In my opinion, that's a great thing! It simply means that your Keto taco seasoning isn't loaded with preservatives. Who doesn't love knowing exactly what they're eating?
That being said, homemade spice blends can still taste fresh for a respectable amount of time if stored correctly. Expect it to last for up to 6 months if kept in an air-tight container.
More Easy Spice Blends
After you try making your own spice blends for the first time, you'll love how flavorful they are. If it leaves you itching to try your hand at more varieties, here are some more homemade spice blends you can try: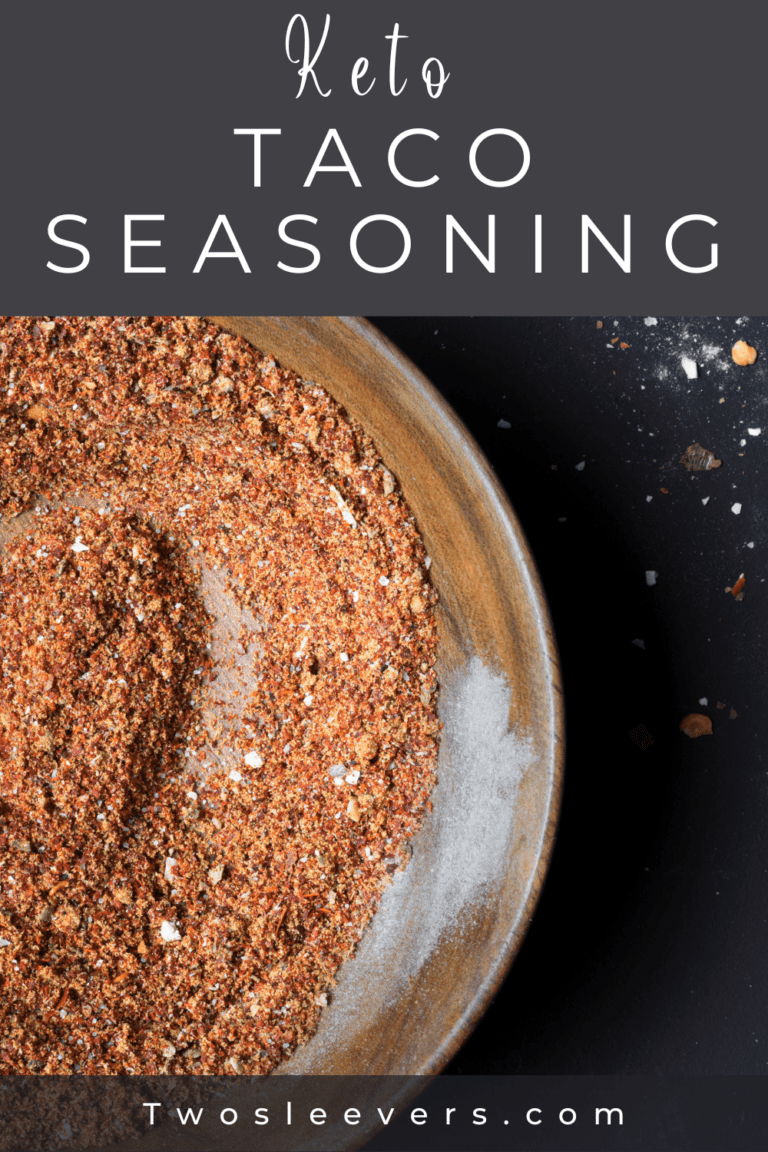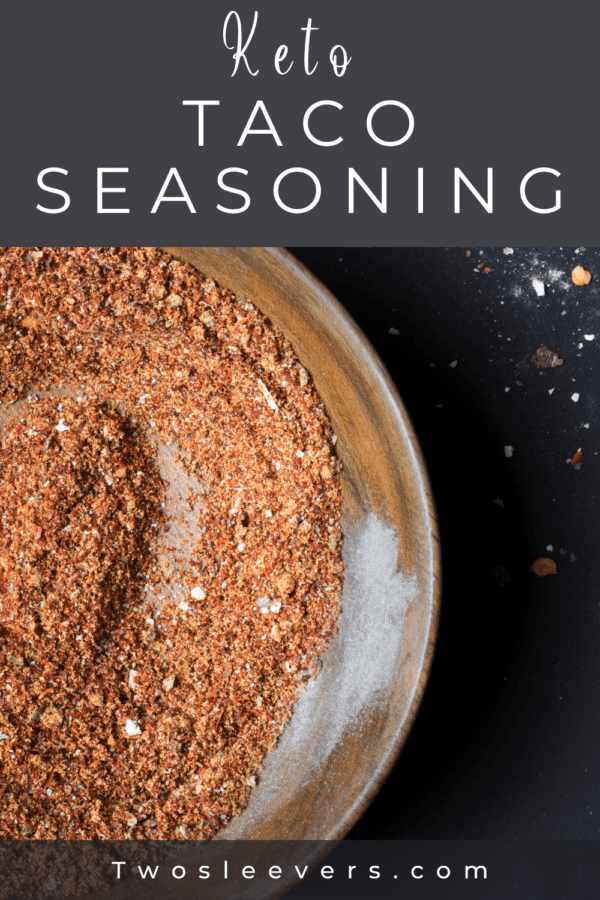 Pin It!
If you love this Keto Taco Seasoning as much as we do, make sure you share it with your friends on Facebook and Instagram so they can try it too. Don't forget to Pin it so you can make it again soon!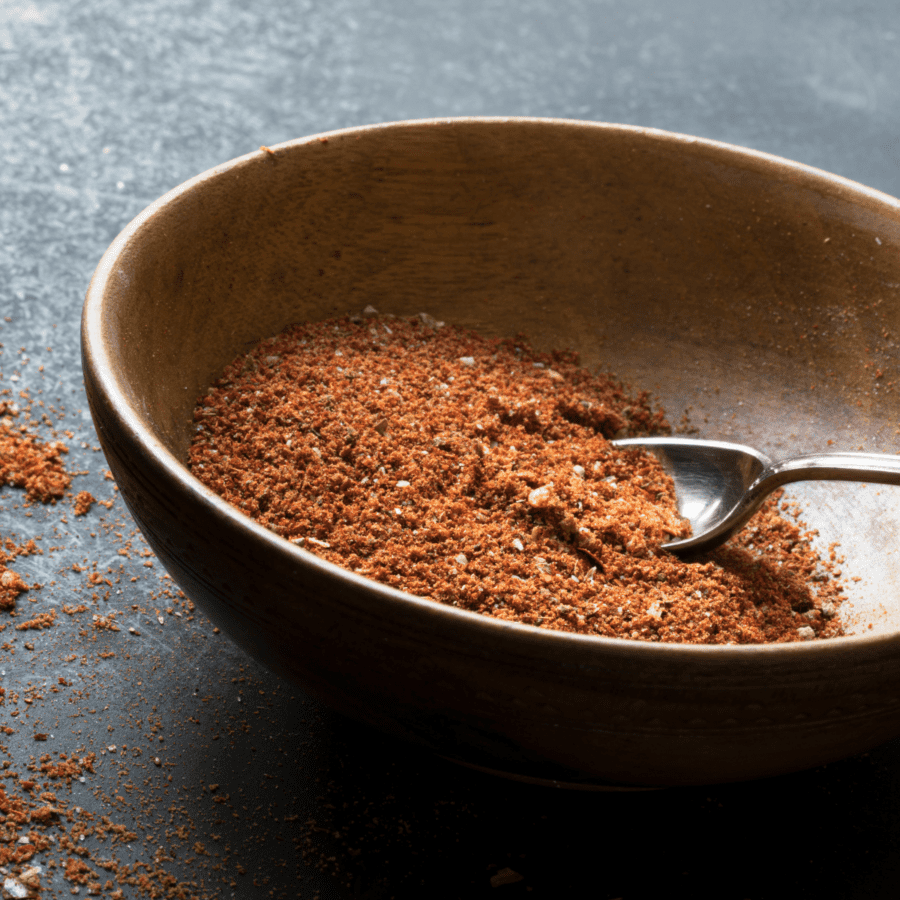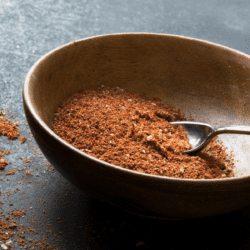 Keto Taco Seasoning
Ingredients
1

tbsp

Ground Cumin

1

tbsp

Mexican Chili Powder

1

tsp

Garlic Powder

1

tsp

Paprika

1/2

tsp

Garlic Powder

1/2

tsp

Onion Powder

1/2

tsp

Cilantro

1/4

tsp

Kosher Salt

1/4

tsp

Ground Black Pepper
Instructions
Measure out the separate spices and place them into a bowl.

Mix them well and store them in an airtight container.
Don't forget to check out my other Keto cookbooks.
Keto Instant Pot, Keto Fat Bombs, Sweets, & Treats, and Easy keto in 30 minutes.