If you're a dessert enthusiast, you'll absolutely love the perfect sweetness and texture of this easy to make two ingredient sugar free frosting!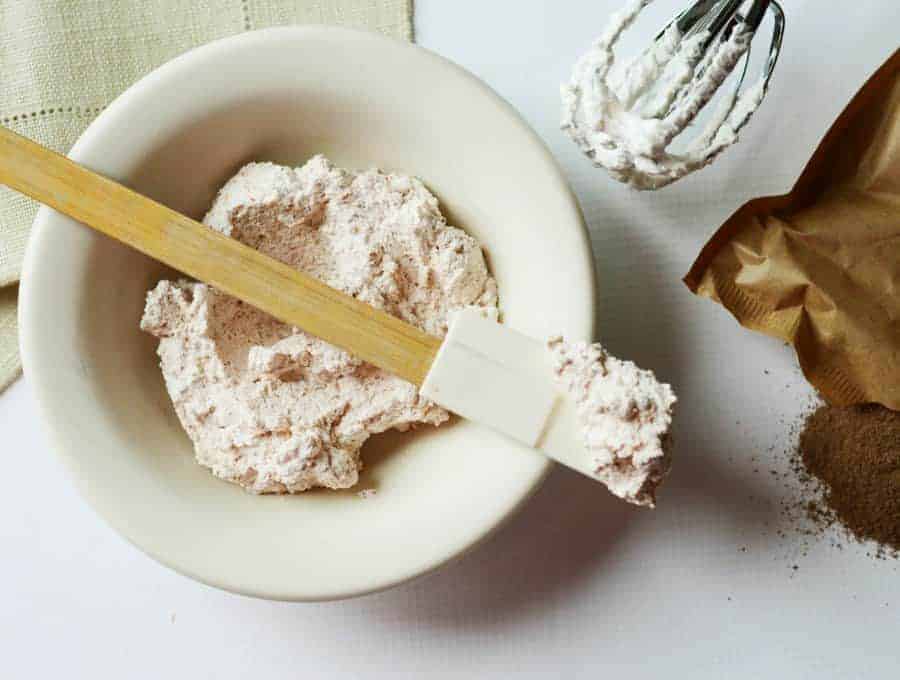 What Makes This Two Ingredient Sugar Free Frosting So Perfect?
Low Carb - Only 3 carbs per serving.
Easy - Pour the ingredients into a bowl, mix, and serve.
Fast - It is seriously ready to eat in less than 30 minutes (5 to be exact).
Minimal Ingredients - Less than five ingredients you likely already have in your kitchen if you're eating low carb.
I'm a cake addict. If I were dying, and you wanted to bring me back to life, you should offer me one of two things: either cake or chicken biryani, because either of the two would likely bring me back to life for one last bite.
I tried cake on my cheat days and paid for it with joint pain. The combination of fat, sugar, and wheat appears toxic to my body. I was delighted to have found a gluten-free, low-sugar version of Brownies which I am going to try as cupcakes soon. The missing element was still the frosting.
I'd tried the cream cheese, peanut butter recipes you see floating around and they were completely not working for us. They tasted weird. I'd also seen delicious-looking recipes with coconut oil, but they added hundreds of calories and I can't afford that.
What Ingredients Do You Need?
Heavy Whipping Cream
Sugar Free Pudding
Yep. That's it.
How To Make Sugar Free Frosting
Then my husband had a wonderful idea. He took some whipping cream, and some sugar-free chocolate pudding mix and whipped it all together.
No really, that's all he did to make Two Ingredient Sugar Free Frosting. It tasted amazing! If you've ever had whipped cream icing on cakes bought from stores and enjoyed it, you'll love this.
We weren't sure the Two Ingredient Sugar-Free Icing would hold its shape over time, so my husband took a picture of it when it was freshly made, as well as an hour later. There was no degradation. It holds its shape, stays firm and delicious.
Best of all? 33 calories for two servings (enough for 2 mini cupcakes or 1 cupcake/brownie), and zero sugar. Gotta love it.
What Can You Eat This Sugar Free Frosting On?
Well, other than a spoon (don't pretend you haven't tried it) there are SO many options to enjoy this sugar free icing with.
Here are a few of my favorites:
Other Keto Frosting Recipes You'll Love
Do you love making sweet treats that still keep you on track with your low carb lifestyle? Try these other low carb icing recipes: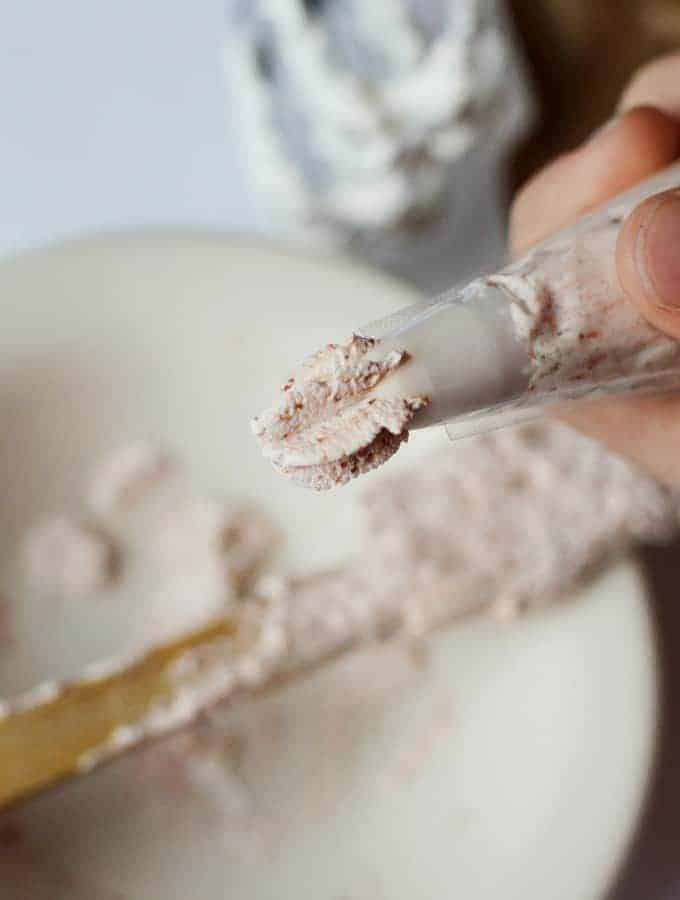 If you love this sugar free frosting recipe as much as we did, make sure you share it with your friends on Facebook and Pinterest so they can try it too.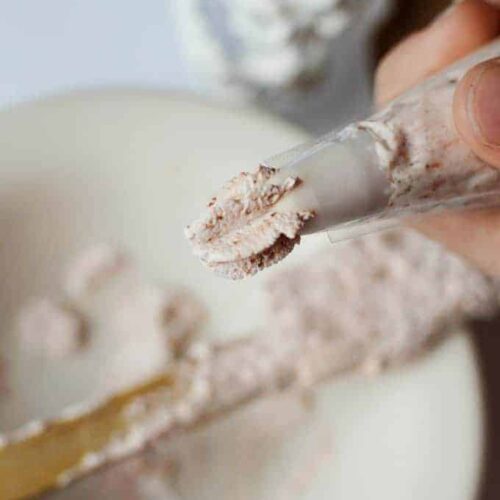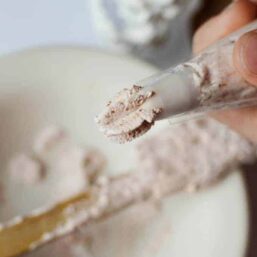 Sugar-Free Icing
This Two Ingredient Sugar-Free Icing will bring every cake lover out there back from the dead!
Ingredients
4

ounces

Heavy Whipping Cream

1

tablespoon

Sugar-Free Instant Chocolate Pudding Mix
Instructions
Beat the two ingredients together until stiff peaks form. That's it! Use in place of icing or frosting for cupcakes and brownies.

Makes about 1/2 cup of frosting, which should be enough for 24 mini cupcakes if you use a dab. If you want to drown yours in icing, then double up the recipe. With the calories as low as they are, you can afford to.
Originally Published April 23, 2014
Don't forget to check out my other Keto cookbooks.
Keto Instant Pot, Keto Fat Bombs, Sweets, & Treats, and Easy keto in 30 minutes.