This easy Keto Tabouli recipe uses hemp hearts for a delicious, vegetarian keto side dish. Eat it as a salad, or use it as a savory fat bomb and enjoy a wonderful, fast salad.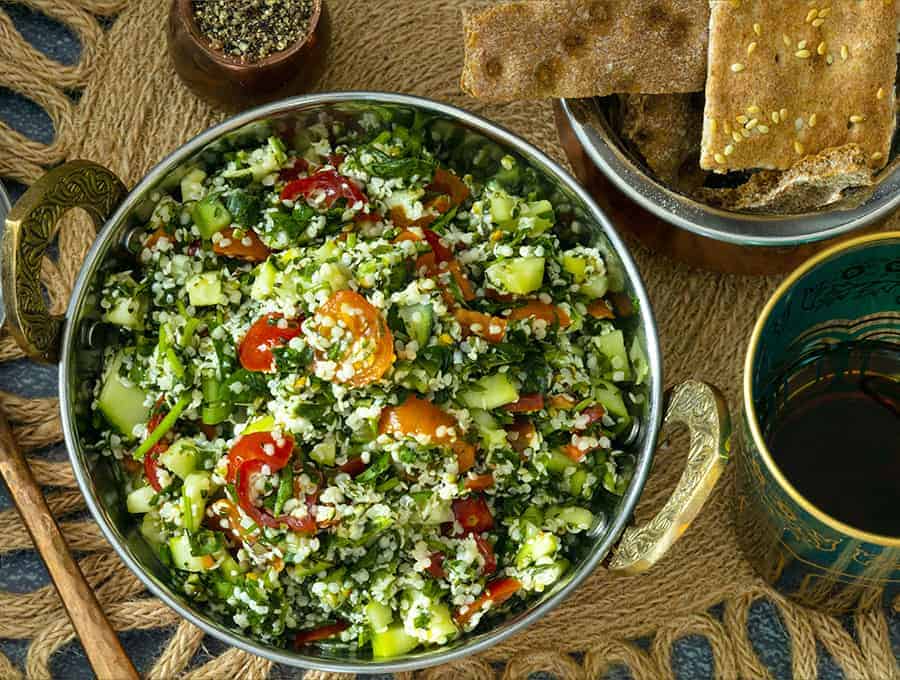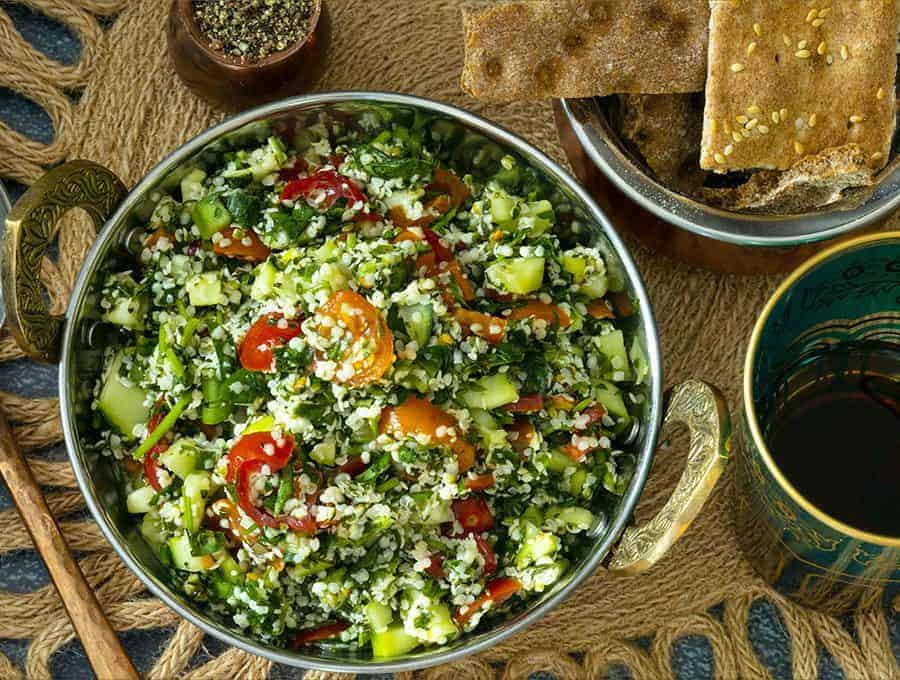 Jump to:
If you've been trying to eat a lower carb diet, and have been missing Tabouli recipes, you will be delighted with this recipe.
What is Tabouli (Tabouleh)?
Tabouli is a Mediterranean side dish, or salad traditionally made with bulgur. Bulgur wheat is a whole wheat grain that has been cracked and partially pre-cooked.
Are There Carbs In Tabouli?
As soon as I said wheat, I'm sure you realized that's not low carb. One cup of tabbouleh contains approximately 16 grams of carbohydrates. So to make this tabouli keto-friendly, I had to be creative about what else I could use in its place.
So I decided to try hemp hearts instead.
What Are Hemp Hearts?
Many aren't familiar with hemp hearts and the delicious flavor they can add to a dish. They're a favorite ingredient of mine especially when it comes to a vegetarian dish.
They're chockfull of nutrients which is a key factor to a well-rounded vegetarian dish.
So they start with unhulled hemp seeds. The problem is that those are not easy or appealing to most Western palettes in their unhulled state.
Hemp hearts (also known as shelled hemp seed or hemp nut) are the hemp seeds with the hard, crunchy layer on the outside removed. Essentially, it's the middle portion of the hemp seed, hence the name "hemp hearts."
So basically, it's all of the yum with none of the potential yuck 🙂
What Is In Keto Tabouli Salad?
So many amazing things. The stars of the show are the shelled hemp hearts and parsley. Add in cucumber, tomato, onion, mint, lemon juice, and olive oil and you have the perfect refreshing salad.
How to Make Keto Tabouli
Finely chop mint and parsley.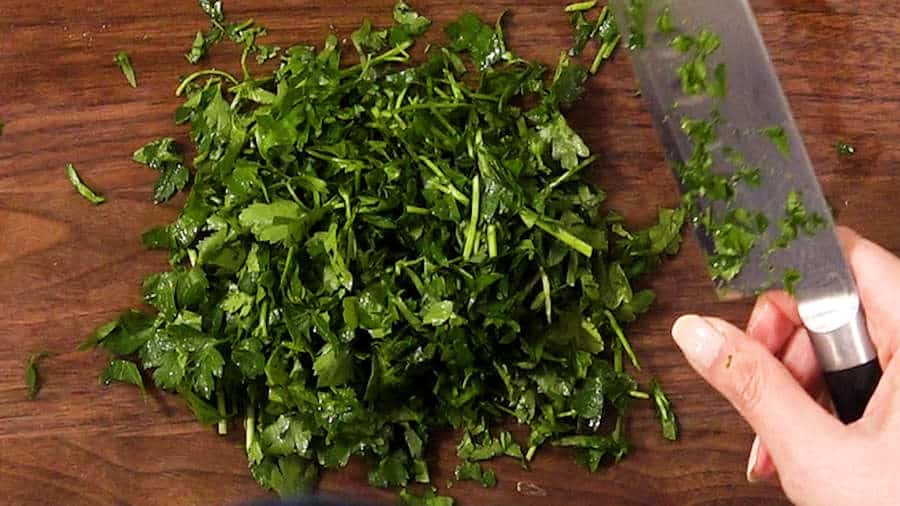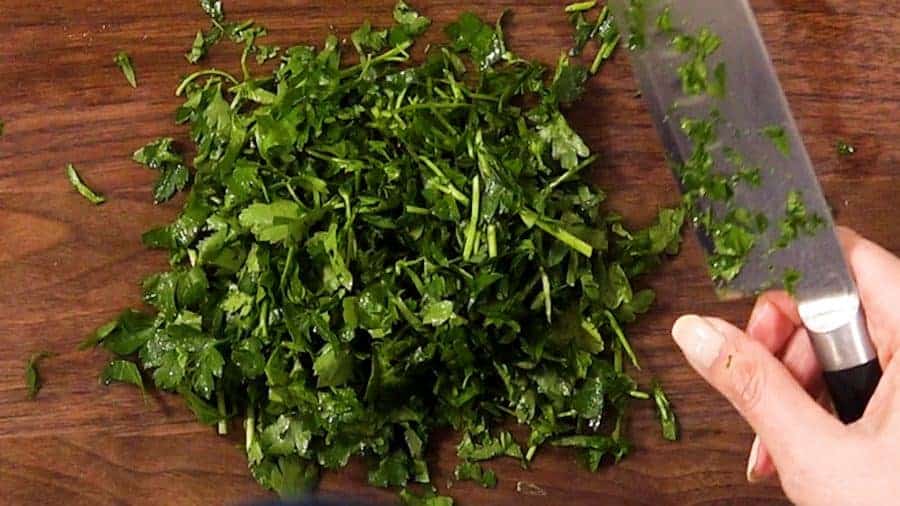 2. Add in lemon juice. If you don't have any, you can try this with lime juice for a different flavor.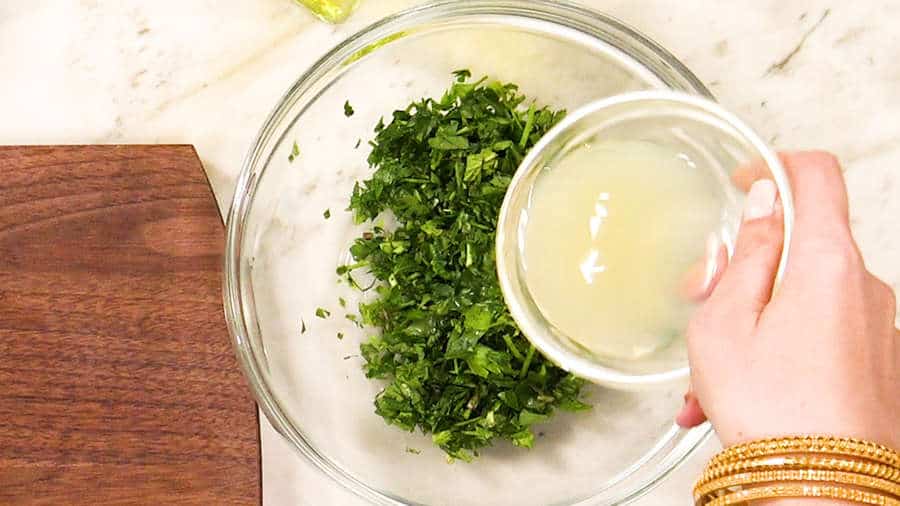 3. Add in oil and salt. I used olive oil, but you could use whatever keto-friendly oil you prefer. Just be sure to use a relatively light/unflavored oil in this recipe.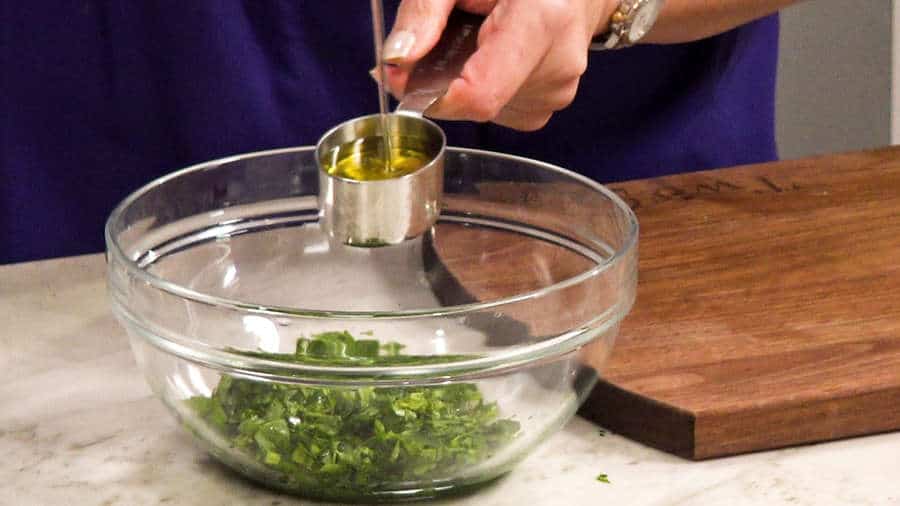 4. Chop up some green onions. I used both the green and white portions of the onions.
As you get these vegetables chopped, add them into the bowl with the herbs and mix as you go.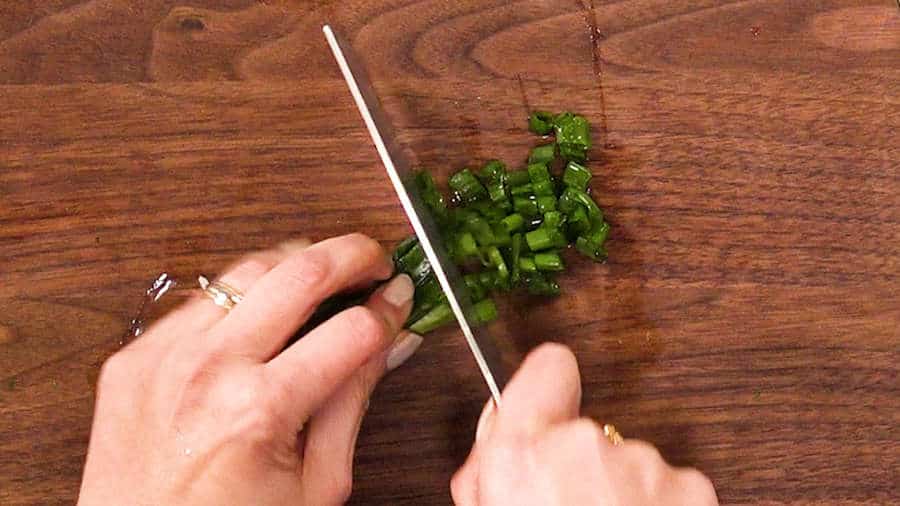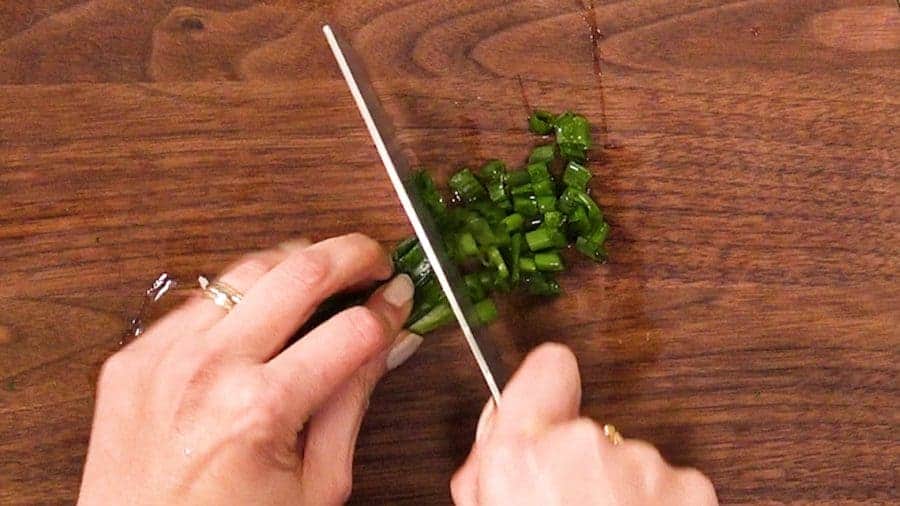 5. Dice some cucumber. Notice how I only partially peeled the cucumber? I call these zebra cucumbers 🙂 I like the mix or dark and light green. I think it's quite pretty.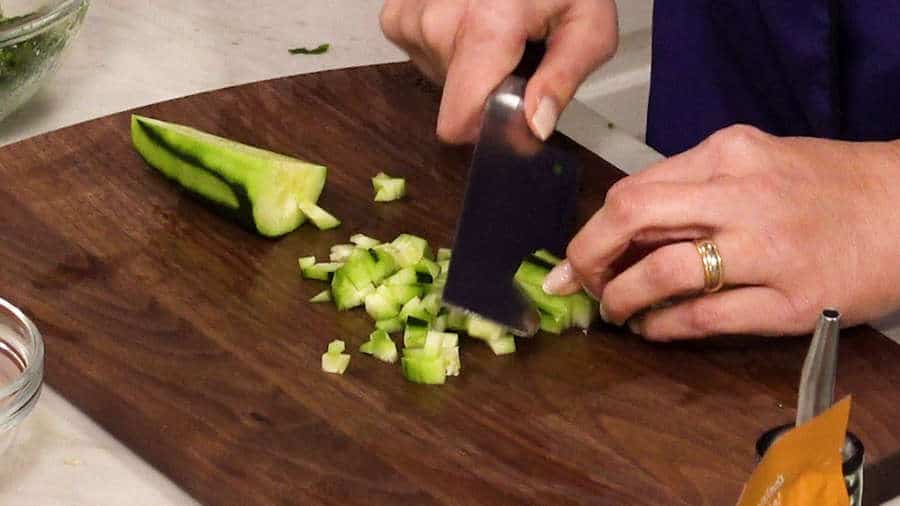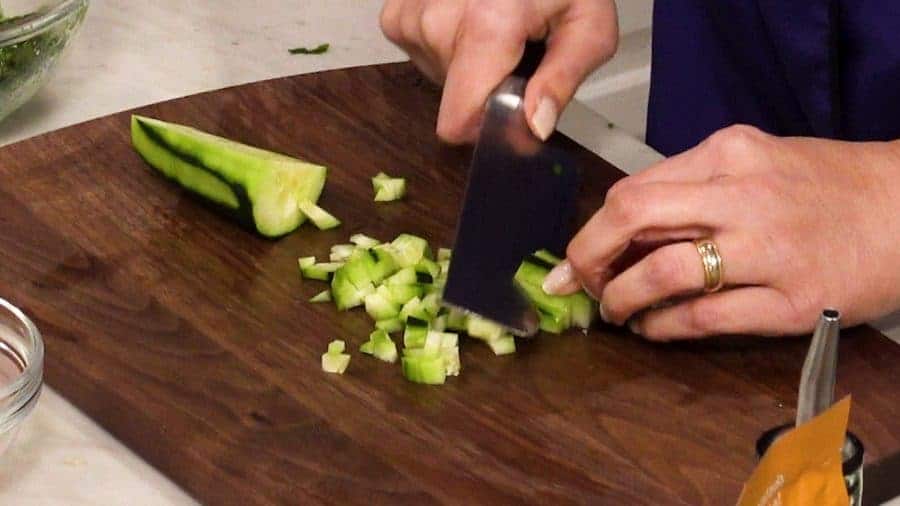 6. Dice some cherry tomatoes. You'll see below I used both orange and red cherry tomatoes. I like the mix of colors in the salad.
I also used cherry tomatoes rather than whole tomatoes as they tend to be a little lower in carbs. But depending on your dietary restrictions, you can definitely use whatever sort of ripe tomato you love.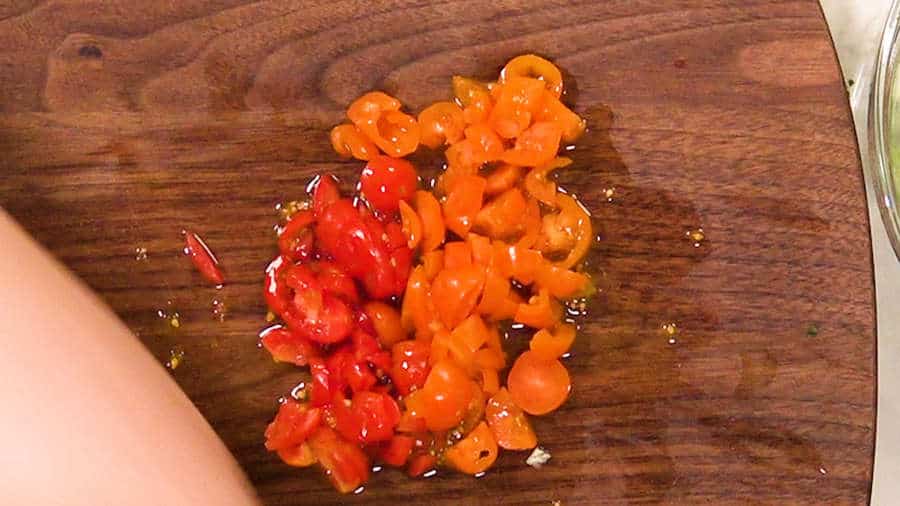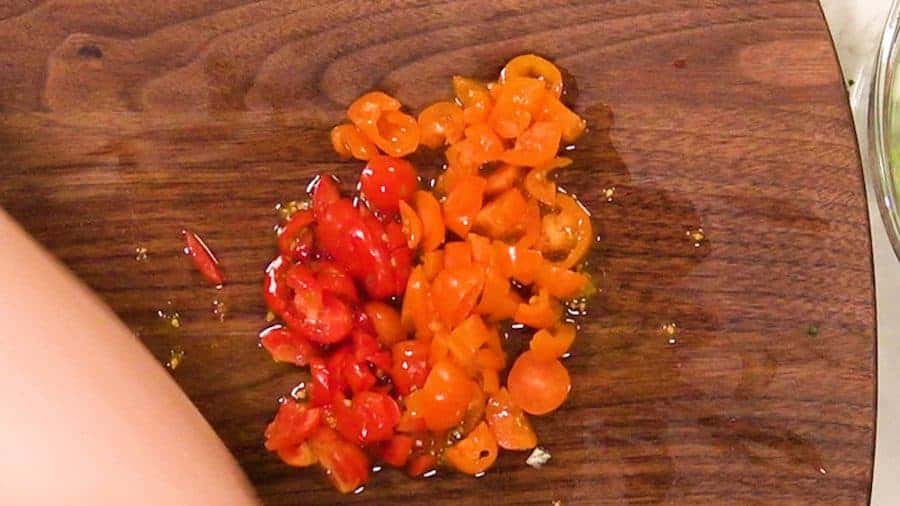 7. To the bowlful of mixed veggie goodness, and the dressing, add in the hemp hearts and mix well.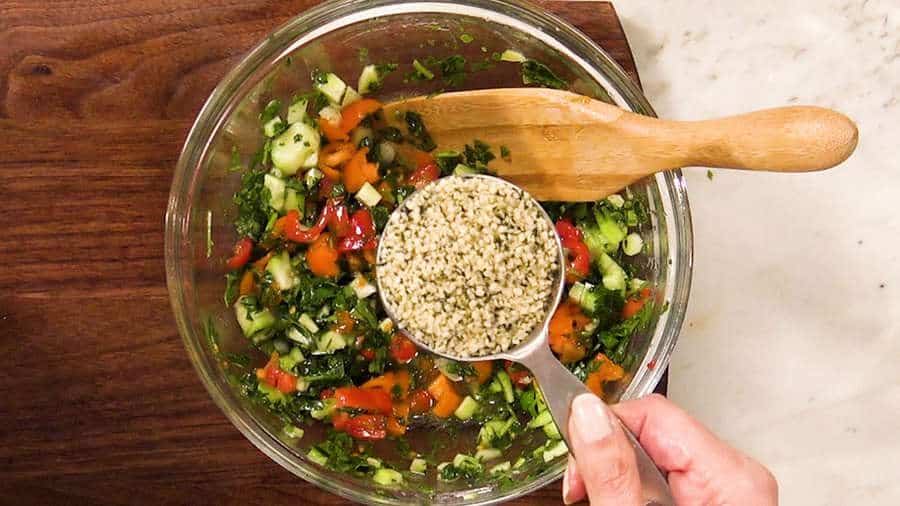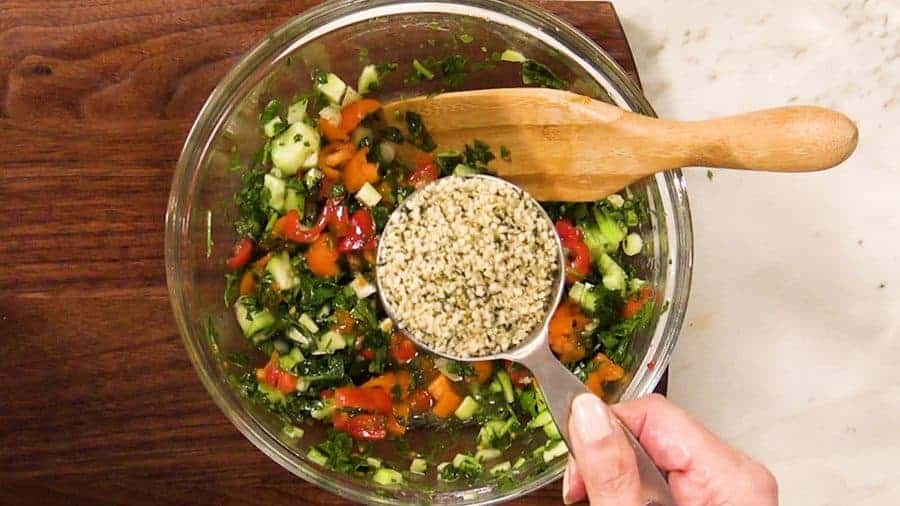 8. And that's it! Your salad is ready.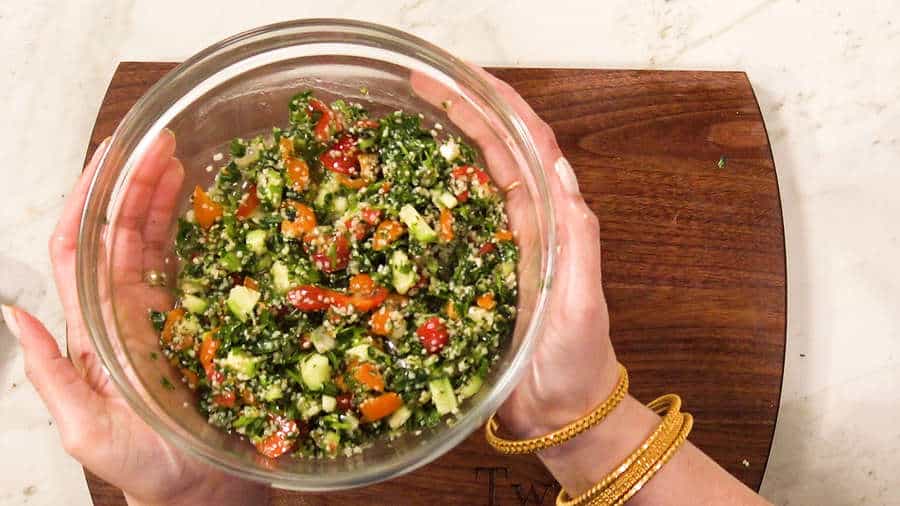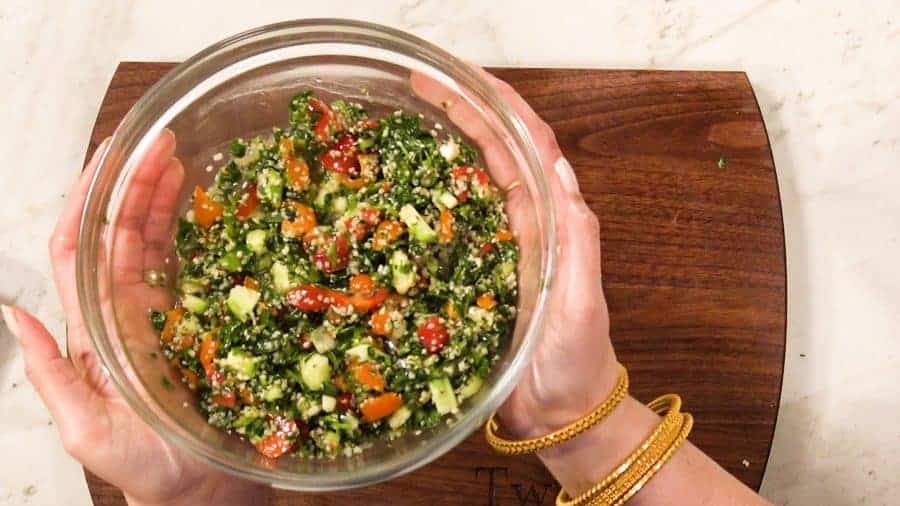 Can You Freeze This Keto Tabouli Recipe?
Tabouli works well as a make ahead dish. Many dishes don't taste as good reheated or leftover. They usually lose their best taste once they cool down. However, with this Tabouli recipe, you'll notice the flavors only get better and better as it sits in the fridge. You won't even miss the tabouli carbs.
This dish will last quite a few days in the fridge and won't go bad. I wouldn't suggest freezing this dish though. I would make enough to eat within in a week, but no longer.
I would suggest you try some right away, and store the leftovers. It tastes quite different when freshly made, versus eaten later. They're both tasty--just different.
What to Serve with Hemp Hearts Tabouli?
If you're looking for something to go with your Tabouli recipe, Gyros, Tzatziki, and Shawarma, or really any other grilled meat would do. This dish works well as a side or filler.
Not to mention, it functions as a fat bomb if you follow the keto lifestyle. Among all the other great aspects of this dish, it's also vegetarian keto, vegan keto, wheat/grain free, and is also nut free. This means this dish is allergy-friendly.
Want More Keto Recipes?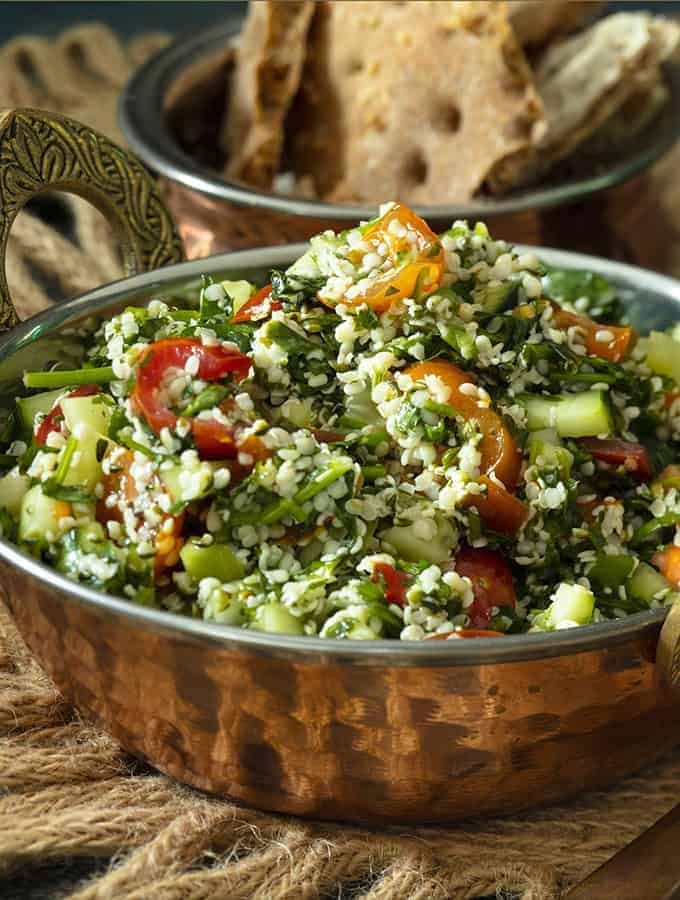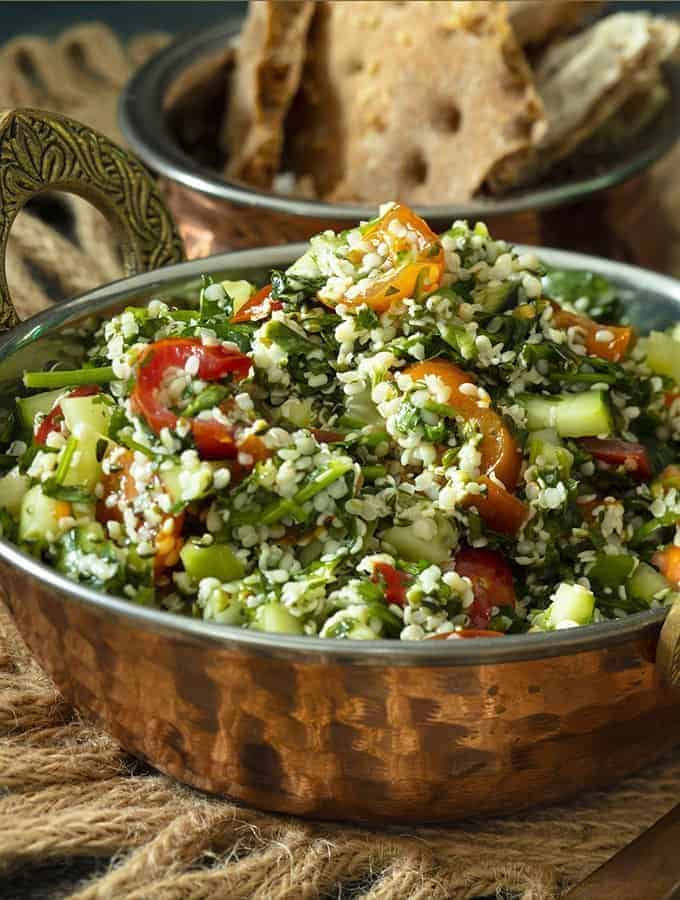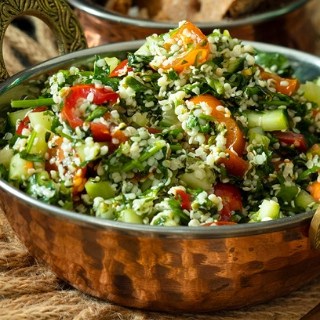 Click on highlighted ingredients or Equipment to see exactly what I use to make this recipe
Instructions
Mix in a large bowl. Eat some now. Save some for later.

EVEN FASTER TIP:

Double the recipe since this will keep–and keep improving–for 3-5 days if kept in the refrigerator.
You can add other crunchy vegetables in the salad if you prefer.
I used cherry tomatoes since they have a slightly lower carb count than regular tomatoes.
Use both the white and the green portions of the onion.
The salad will keep in the fridge for about a week at most.
Use the lightest flavored oil/unflavored oil that you can in this recipe, since you will not be heating the oil.
You can try this with lime or lemon juice for a variation in flavor.
Get support & connect with our community on Facebook!
Nutrition
Calories:
286
kcal
|
Carbohydrates:
5
g
|
Protein:
13
g
|
Fat:
24
g
|
Fiber:
2
g
Tried this recipe?
Follow @twosleevers and Pin it!
Originally Published May 5, 2019
Don't forget to check out my other Keto cookbooks.
Keto Instant Pot, Keto Fat Bombs, Sweets, & Treats, and Easy keto in 30 minutes.