Anyone who knows me, knows I love cake. I mean, I LOVE cake. Love it. But I'm really trying to low carb again, and I can't eat the real thing. Also to be honest, lately it's kinda not doing it for me. I have been, as my friend Kirsten calls it, "dessert disappointed". The store-bought stuff is just not cutting it for me.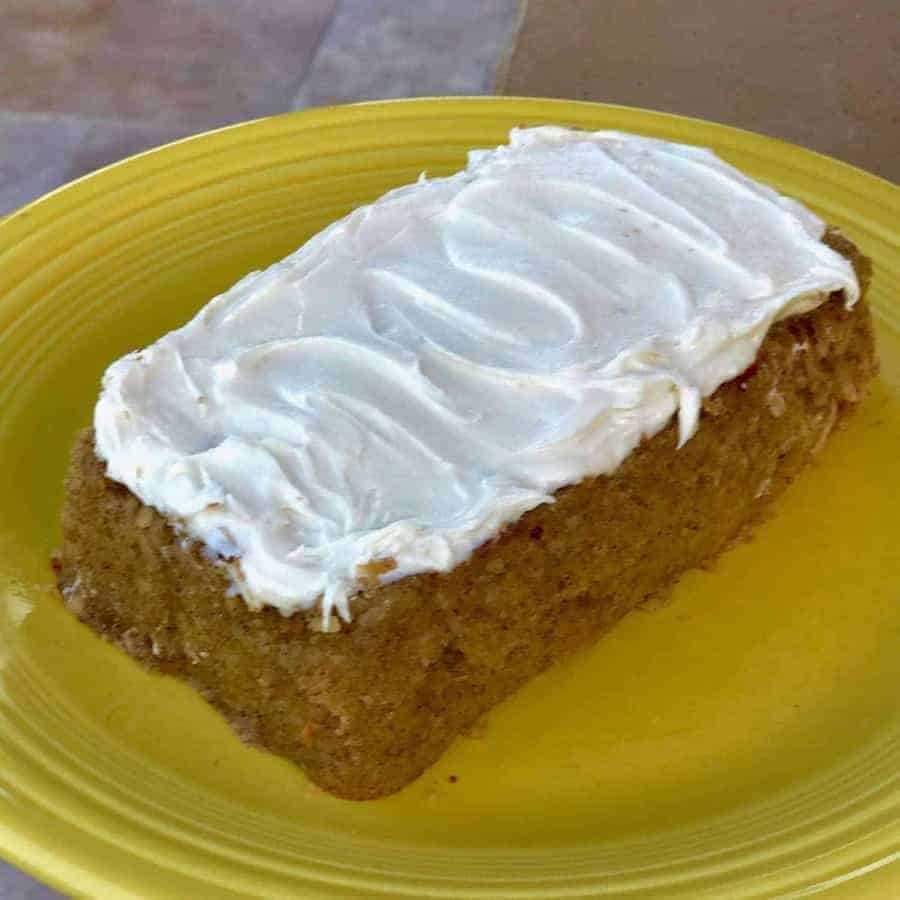 I've been trying and trying, and failing and failing to bake something with almond flour that's actually worth eating. Which, by the way, is an expensive hobby, given how expensive almond flour is. I'm happy to report that I have finally managed to make a drool-worthy product that I would make and eat even if I weren't trying to low-carb.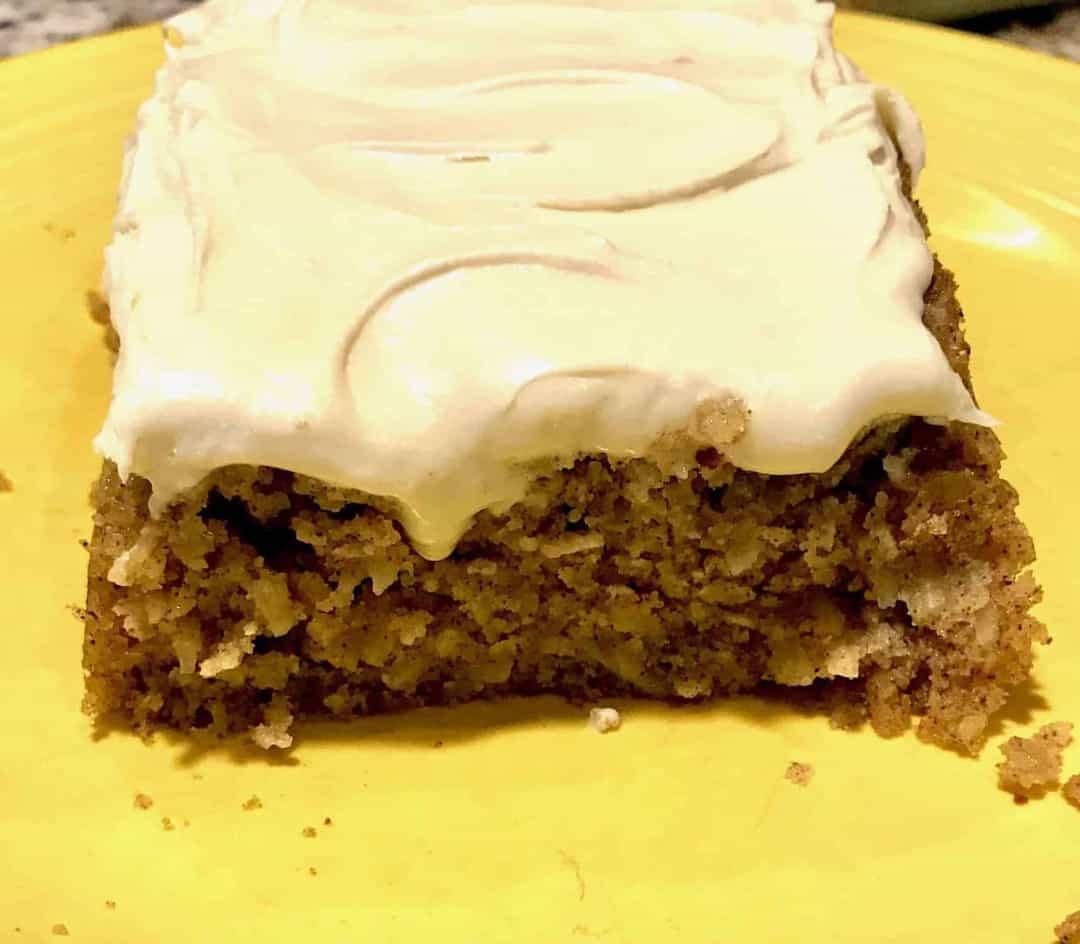 I baked a previous version of this and it turned out a toasty golden brown, so I know you can definitely bake this and get a great dessert. But I made this in my instant pot just to try it out and the result was a beautifully moist cake. Mine is covered with sugar-free frosting, but I don't think you need it. I did it because I messed it up while getting it out of the pan. I was on the phone with a friend, and I wanted the cake out. So I asked Roger to do it, but I was using sign language and I don't really know sign language. Between that and my impatience, there was a divot of cake (is that a thing?) missing from it, so we used the icing to cover it up. But it tastes fabulous by itself and I'd just leave it alone if I were you.
The recipe steps are:
Mix dry ingredients
Pour in wet ingredients and blend
Put a trivet in the Instant Pot with 2 cups of water in the liner, place foil-covered cake on trivet
High pressure for 40 minutes, with 10 mins NPR, release remaining pressure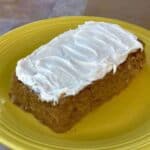 Instant Pot Keto Gluten-Free Coconut Almond Cake
Dietary Consideration:
Gluten-Free, High Fat, Keto, Low Carb, Vegetarian
Cooking Style:
Instant Pot/Pressure Cooker
Ingredients
Wet ingredients
2

eggs

lightly whisked

1/4

cup

butter

melted

1/2

cup

heavy whipping cream
Instructions
Mix together all the dry ingredients.

Pour in wet ingredients one by one, mixing well with each addition.

Pour into a springform loaf pan (

I used this o

ne) and cover the pan with foil.

Place 2 cups of water into your instant pot liner, and put in a trivet on top.

Set your Instant Pot for 40 minutes at High Pressure, let it release pressure naturally for 10 minutes, and release remaining pressure.

Carefully take out and pan and let it cool for 15-20 minutes. Unclasp the sides and remove the cake and serve..
Nutrition Facts
Instant Pot Keto Gluten-Free Coconut Almond Cake
Amount Per Serving
Calories 262
Calories from Fat 216
% Daily Value*
Total Fat 24g 37%
Total Carbohydrates 10g 3%
Protein 5g 10%
* Percent Daily Values are based on a 2000 calorie diet.