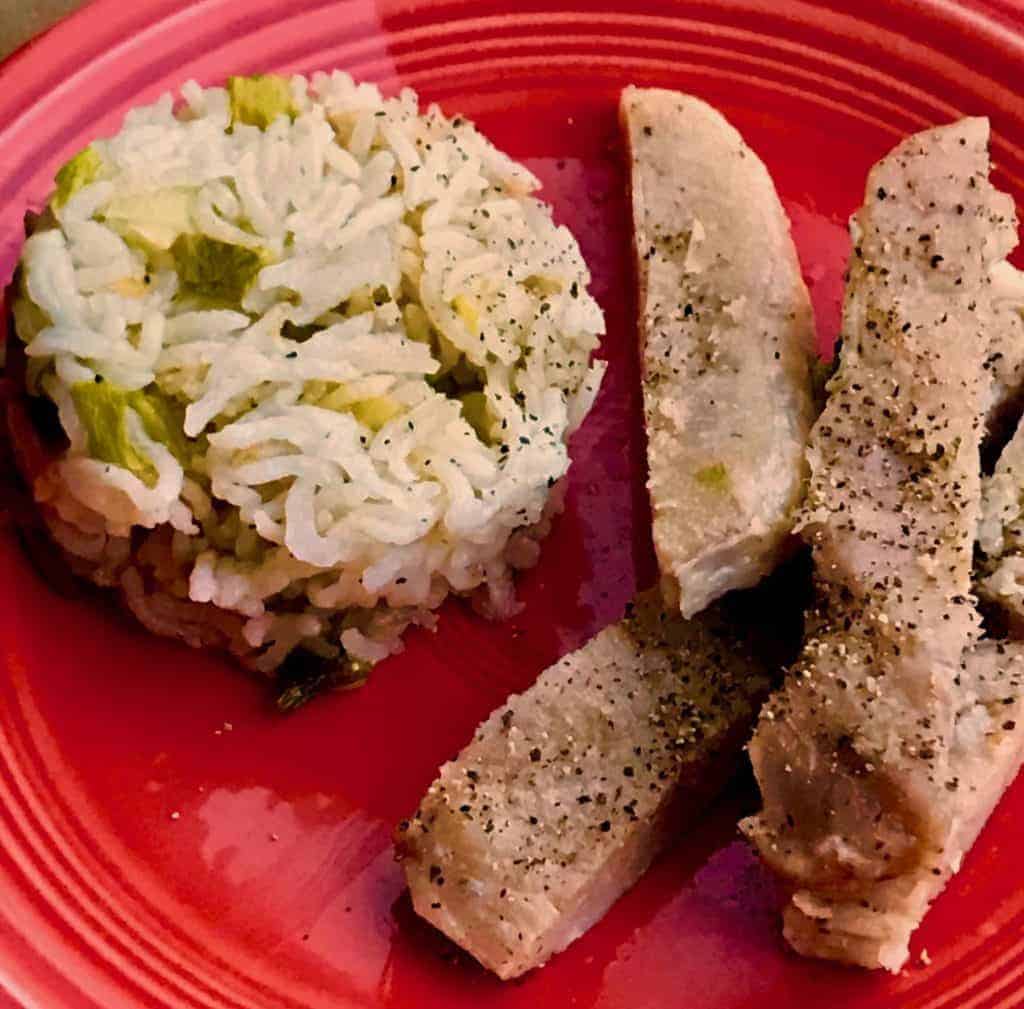 I used to make this dish when my kids were little and it is like comfort food for me. The rice is ever so slightly overcooked, the pork chops are soft, and the rice has enough pork grease and flavor to make it very tasty. But it's a mild taste so nothing too jarring, which is perfect when all you want is something simple and comforting. I used to make it on the stove top, which required browning the pork chops in a skillet, and then baking for an hour.
So last night I made it in the Instant Pot. The rice did get a little softer than I might have wanted but I found it actually tasted better that way. The key here is to use thin pork chops. I used 1/2 inch center cut chops. Too much thicker and I don't think they'd cook up properly. One pot, 2 steps, 6 minutes pressure, gobbled by even the picky eater. Hard to beat that.
To keep it relatively low in carbs, I ate 1/4 c rice and mostly pork. So now of course I have a ton of rice left over but it's tasty and it freezes well so I'm going to freeze it in half cup containers.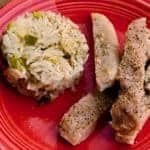 Instant Pot Pork Chops & Rice
Ingredients
1

teaspoon

butter

, oil, or ghee

3-4

pork chops 1/2 inch thick

1

bunch green onions

, sliced

1

c

rice

1.25

c

water

Salt and Pepper to taste
Instructions
Brown the pork chops in the butter, oil, or ghee

As you flip it over to the second side to brown, add the green onions

Take the chops out when they're seared, and add in the rice. By this time, the chops should have rendered a little of their fat to coat the rice. Stir to mix well

Add the pork chops, water, and the salt and pepper. I of course, pepper liberally but you do what works for you.

Cook at high pressure for 5-6 minutes, and let it release pressure naturally.

Serve and enjoy!