If you're looking for a tasty and nutritious way to spice up your next meal, then a soy ginger tofu marinade is the perfect solution! This marinade is easy to make and adds delicious flavor to any tofu dish. The combination of soy sauce, ginger, garlic, and sesame oil creates a savory and delicious marinade that will have your taste buds singing.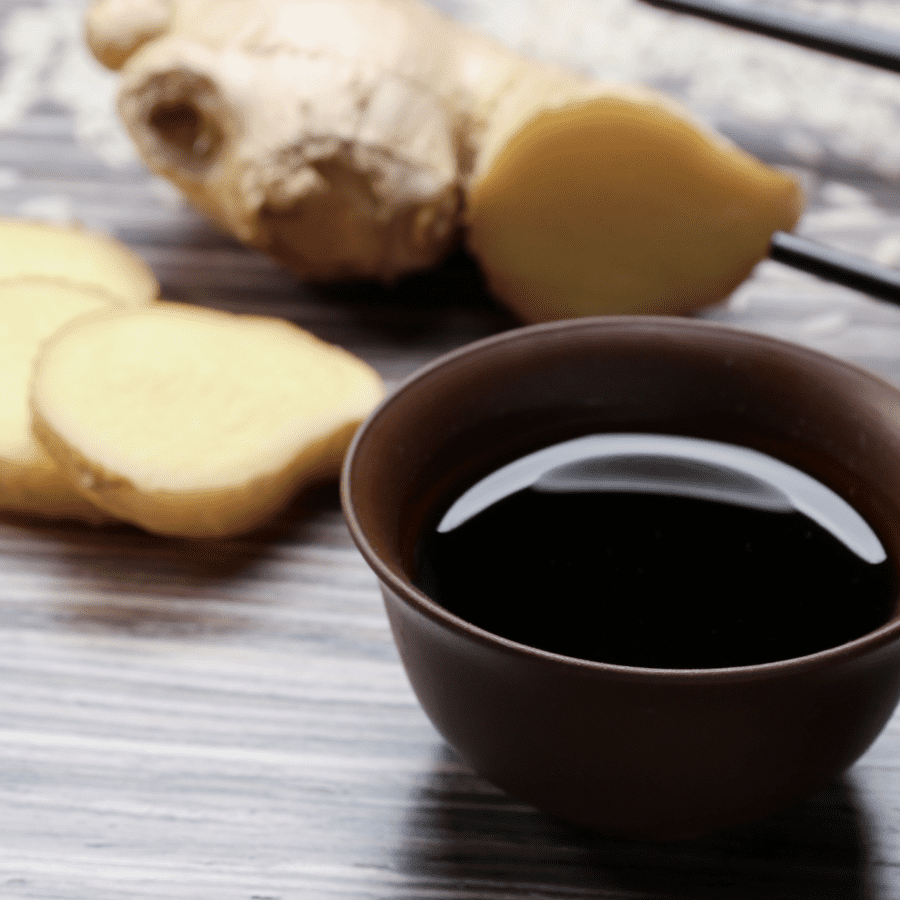 Why This Will Take Tofu To The Next Level
Fast. Create your soy ginger sauce and begin marinating in under 30 minutes.
Easy. Whisk together some tasty ingredients to create an amazingly flavorful marinade.
Low Carb. Only 3 net carbs per serving.
Versatile. Use this for a marinade or dipping sauce.
Tofu is a versatile and delicious ingredient that can be used in a variety of dishes. One of my favorite ways to prepare tofu is by marinating it in a flavorful soy ginger marinade. This marinade is easy to make and can be used to add a delicious Asian-inspired flavor to your tofu.
How Long Should I Marinate Tofu?
The length of time you should marinate tofu depends on the desired level of flavor. Tofu is a delicate ingredient and does not require a long marination time.
A general rule of thumb is to marinate tofu for at least 30 minutes, but no longer than 2 hours. Marinating tofu for longer than 2 hours can result in a change of texture.
Ingredients You'll Need
To make soy ginger tofu marinade, you will need the following ingredients:
Soy sauce
Rice vinegar
Ginger
Truvia Brown sugar
Garlic
Sesame oil
Red pepper flakes
How To Make Tofu Marinade
In a small mixing bowl, combine the soy sauce, rice vinegar, grated ginger, brown sugar, minced garlic, sesame oil, and red pepper flakes. Stir until the sugar has dissolved.
Use to coat the prepared tofu and marinate until ready to cook.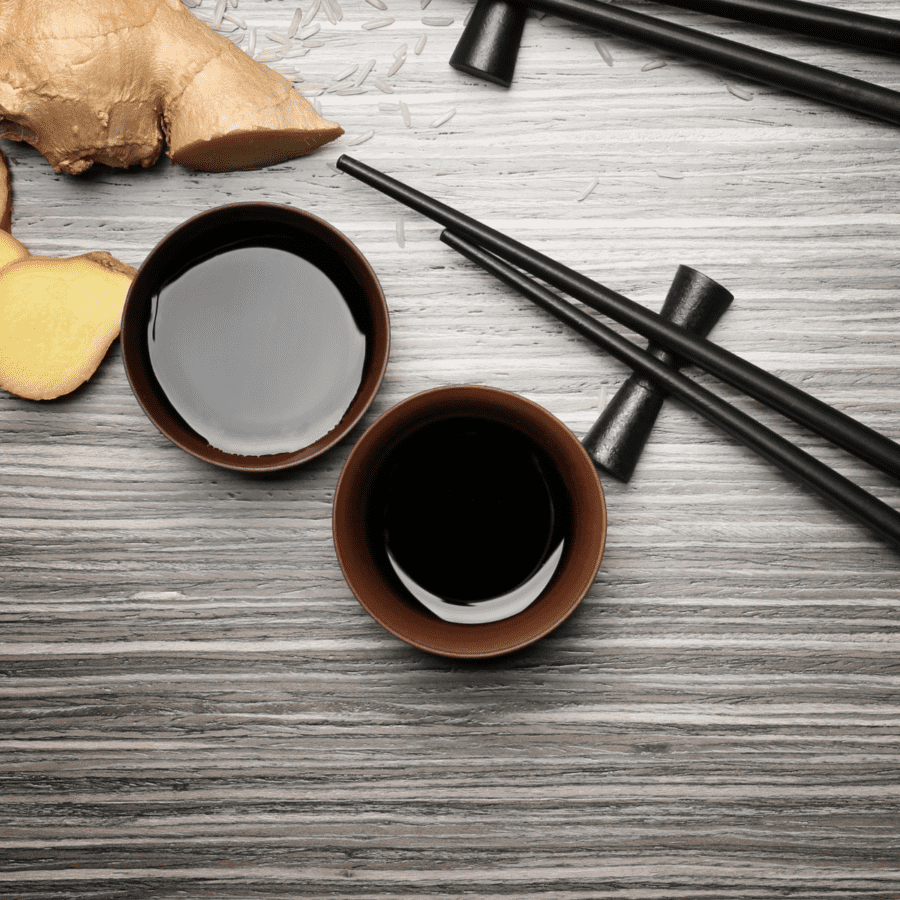 Variations
Adjust the heat. You can adjust the spiciness level by adding more or less red pepper flakes.
Swap out the protein. This tofu marinade recipe can also be used for other proteins such as chicken, shrimp, fish, or vegetables.
Use it for dipping. None of the ingredients in this marinade require cooking before they are safe to consume, so if you are looking for a lovely dipping sauce for an Asian-inspired side dish (such as potstickers or pork wontons), this marinade can double as a sauce.
How To Use Tofu Marinade
If you're not familiar with cooking with tofu, you may have stumbled upon this recipe to help give it a more familiar flavor to try for yourself for the first time. If that's the case, you may be wondering how to put your Soy Ginger Marinade to use.
Here's a simple way to prepare marinated tofu that is quick, easy, and absolutely delicious!
Press the tofu to remove any excess water. You can use a tofu press or simply wrap the tofu in paper towels and press it with a heavy object.
Cut the tofu into cubes or slices of your desired size.
Place the tofu in a shallow dish or plastic bag and pour the marinade over it, reserving half for finishing.
Make sure the tofu is evenly coated with the marinade. Cover the dish or seal the bag and refrigerate for at least 30 minutes, or up to 24 hours.
When ready to cook, heat a skillet over medium-high heat. Remove the tofu from the marinade.
Add the tofu to the skillet and cook for about 3-4 minutes per side, or until golden brown and crispy.
While the tofu is cooking, add the reserved marinade to a small saucepan and bring it to a simmer over medium heat. Let it simmer for a couple of minutes until it begins to thicken.
Once the tofu is cooked, you can serve it with the thickened marinade as a dipping sauce or pour it over the tofu as a glaze.
How Long Does It Last?
Tofu marinade can last for up to 3-4 days in the refrigerator when stored properly in an airtight container or resealable plastic bag. It's best to marinate the tofu for at least 30 minutes, or up to 24 hours for the best flavor.
If you marinate the tofu for longer than 24 hours, the texture of the tofu can start to break down and become mushy.
More Incredible Sauce Recipes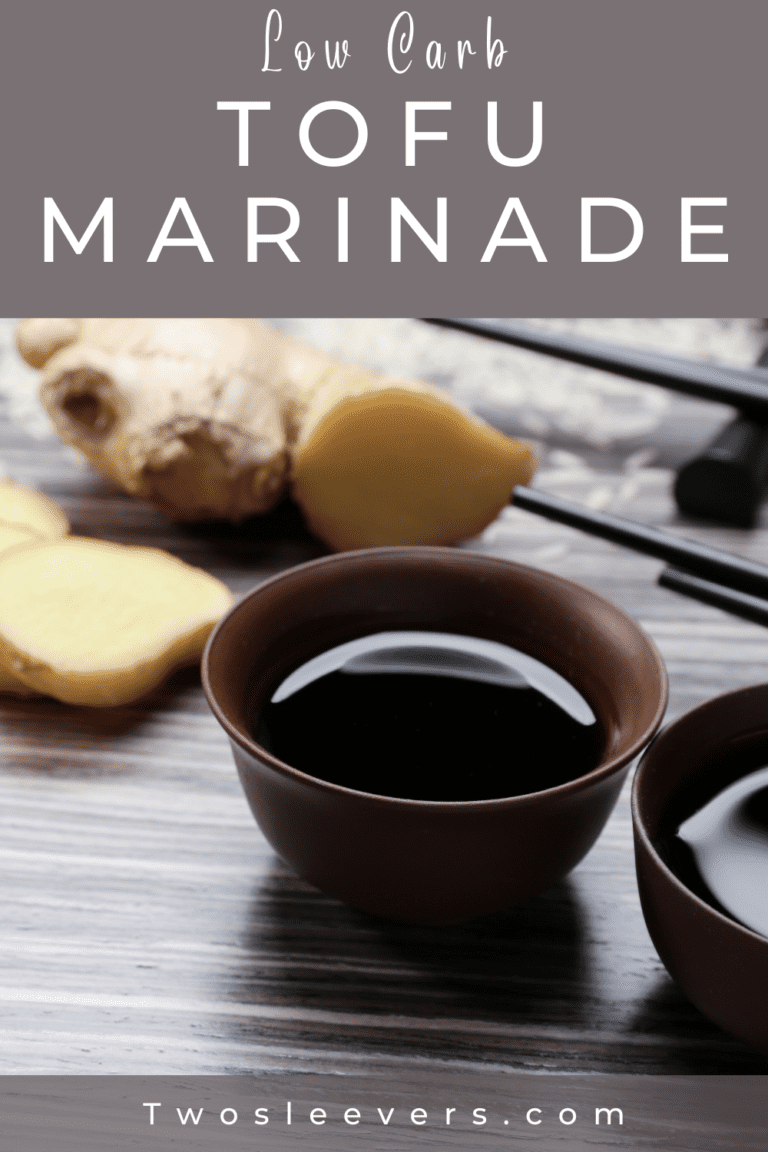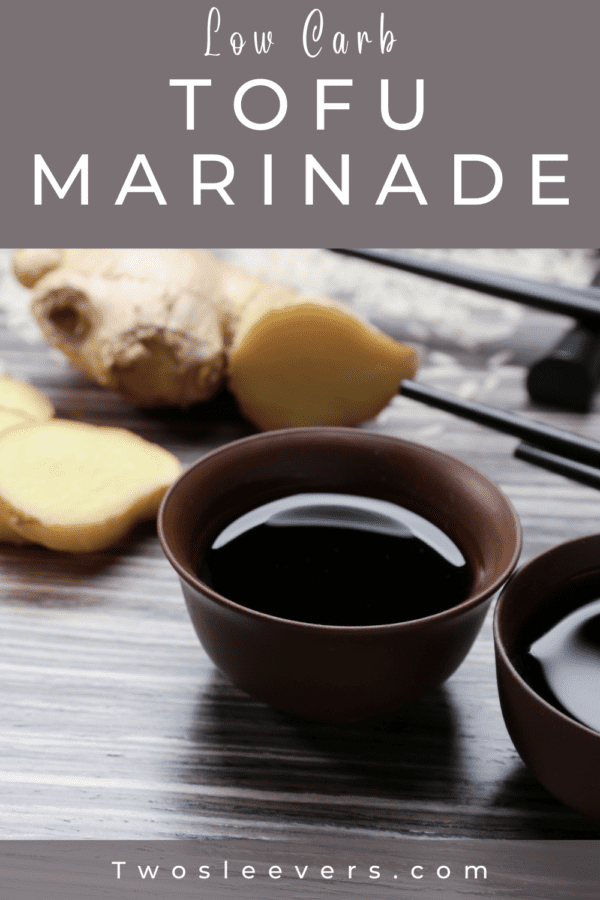 Pin It!
If you love this Tofu Marinade recipe as much as we do, make sure you share it on Facebook and Instagram so your friends can try it too! Don't forget to Pin it so you can make it again soon!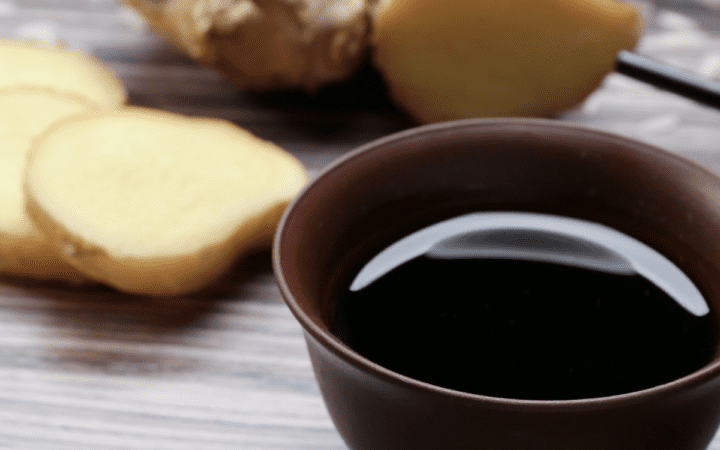 Click on highlighted ingredients or Equipment to see exactly what I use to make this recipe
Get support & connect with our community on Facebook!
Nutrition
Calories:
73
kcal
|
Carbohydrates:
4
g
|
Protein:
6
g
|
Fat:
4
g
|
Fiber:
1
g
|
Sugar:
1
g
Tried this recipe?
Follow @twosleevers and Pin it!
Don't forget to check out my other Keto cookbooks.
Keto Instant Pot, Keto Fat Bombs, Sweets, & Treats, and Easy keto in 30 minutes.