As an Amazon Associate, I earn from qualifying purchases. We may also earn money from the companies mentioned in this post.
This is a recipe for Jerk chicken made with the Spice House mix. Literally the best, and easiest jerk chicken I've ever had, and super easy to boot.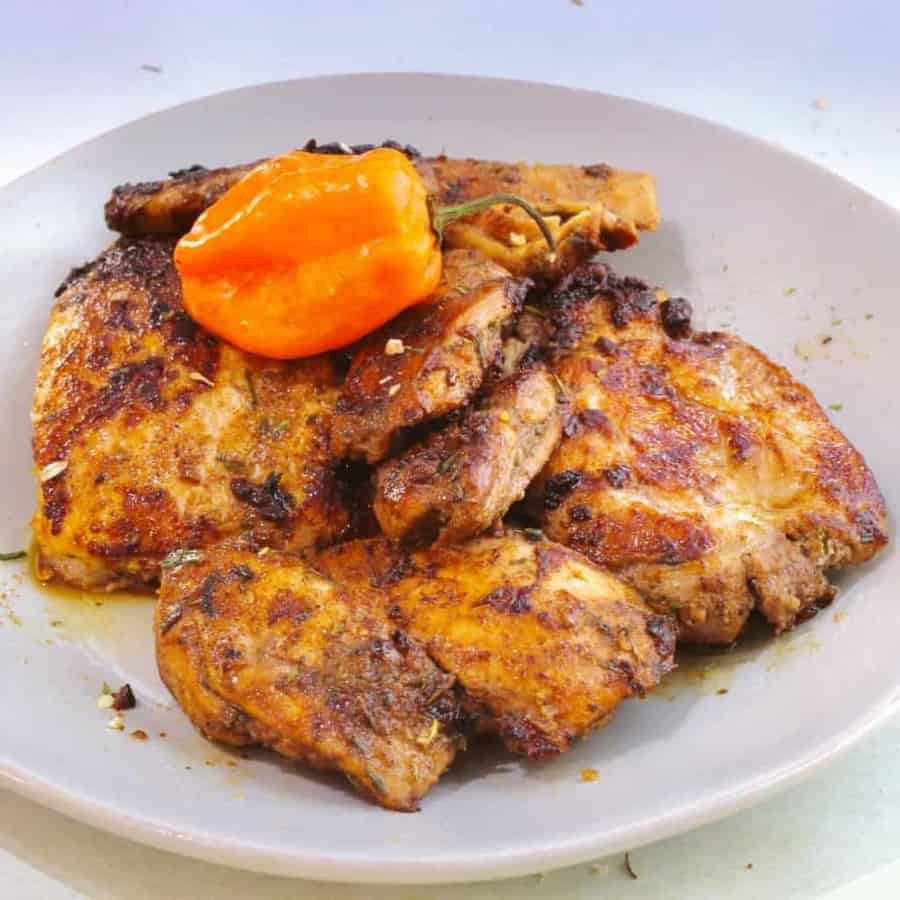 I'll be the first to admit I am a spice snob. I just don't think ready-made brands compare to home-made spice mixes. It takes so little time to make a spice mix if you have all the ingredients, that I always end up making my own.
But not everyone wants to, and not everyone has all the ingredients to make one. So I decided to try out the Spice House mixes and see if I could find something I liked.
Last night I created a marinade with the Jerk Seasoning mix they have, and I made about half of what the recipe calls for. I let the chicken sit overnight and cooked it this morning. The mix smelled delicious but I wasn't sure how it would taste.
You basically mix the seasoning with soy sauce, vinegar, lime juice and orange juice and then you dunk the chicken in there and let it marinate. I cooked it in a skillet with some ghee and it took no time at all to make. I mean, look at that marinade! You know it's going to be flavorful when it looks thick and delicious like that.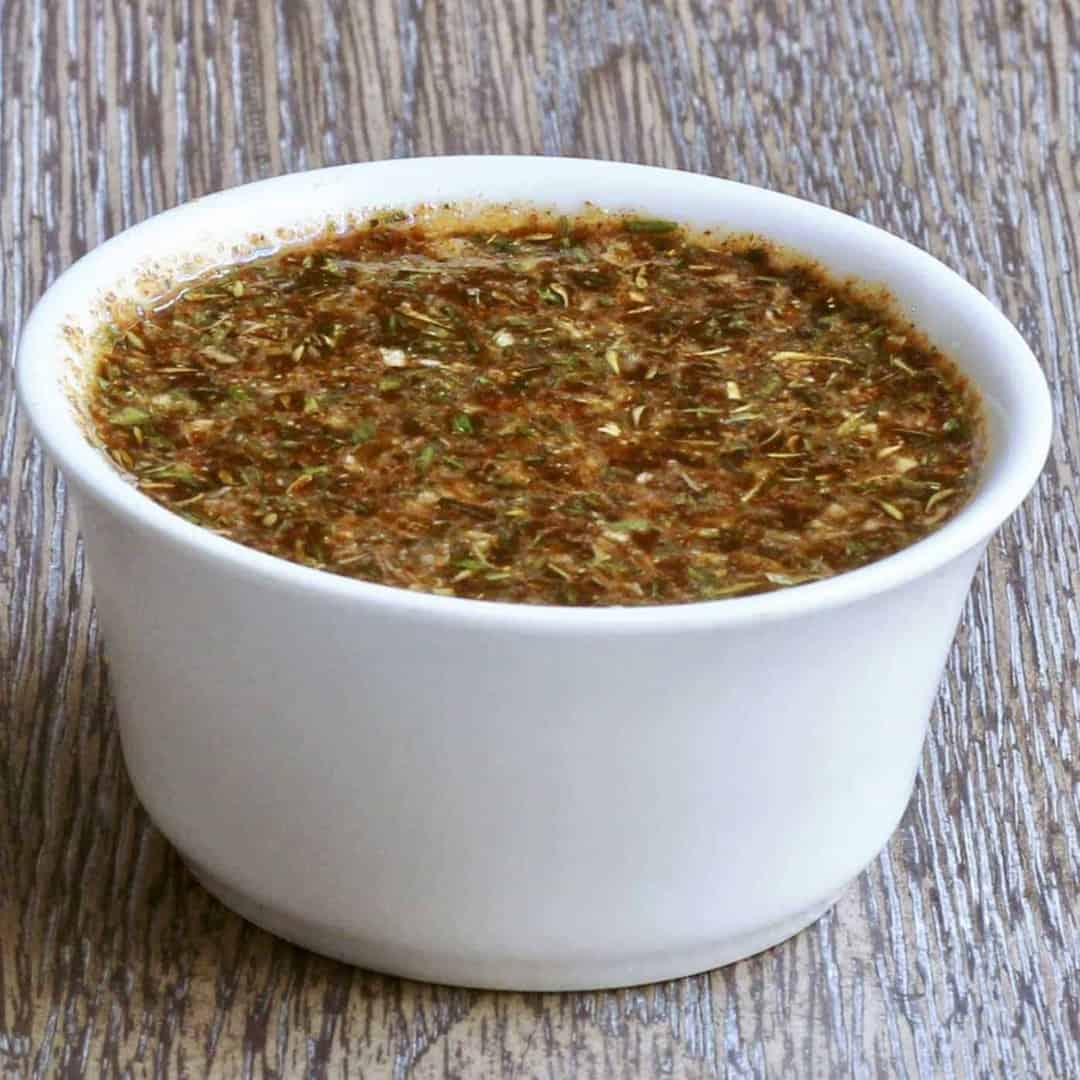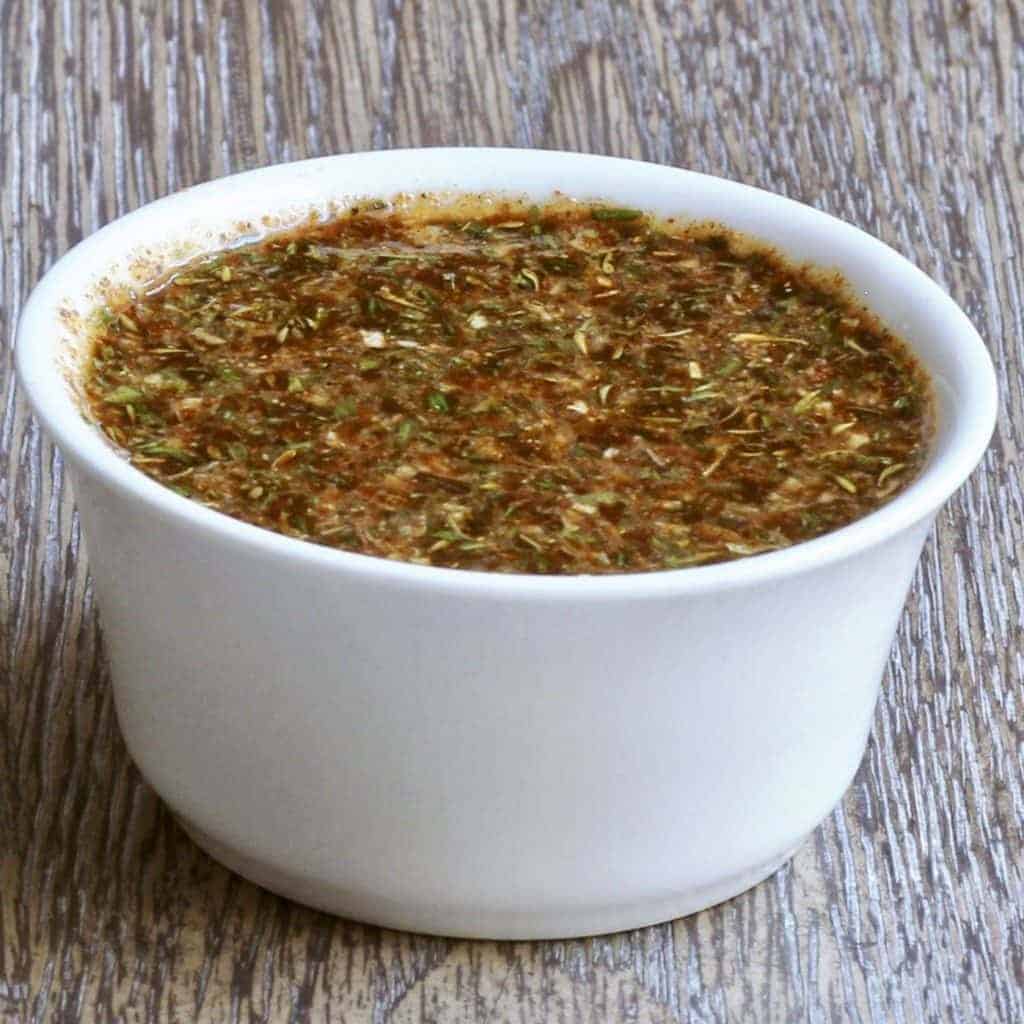 I am entirely in love with this mix. I really don't see how my homemade version could outperform this so I'm not even going to try. I'm sold. Try the Jerk Seasoning from The Spice House and save yourself some effort, while getting a great dinner on the table quickly.
It has a slight heat at the back of it, but it's mainly extremely flavorful and full of complex spices. I also think it's a good value. I got a $5.25 bag, made the recipe below. I still have enough to make it about 3-4 more times.
I think that's a fantastic value especially when you consider what you'd pay if you ordered this dish out (not to mention, a plane ticket to Jamaica so there's that).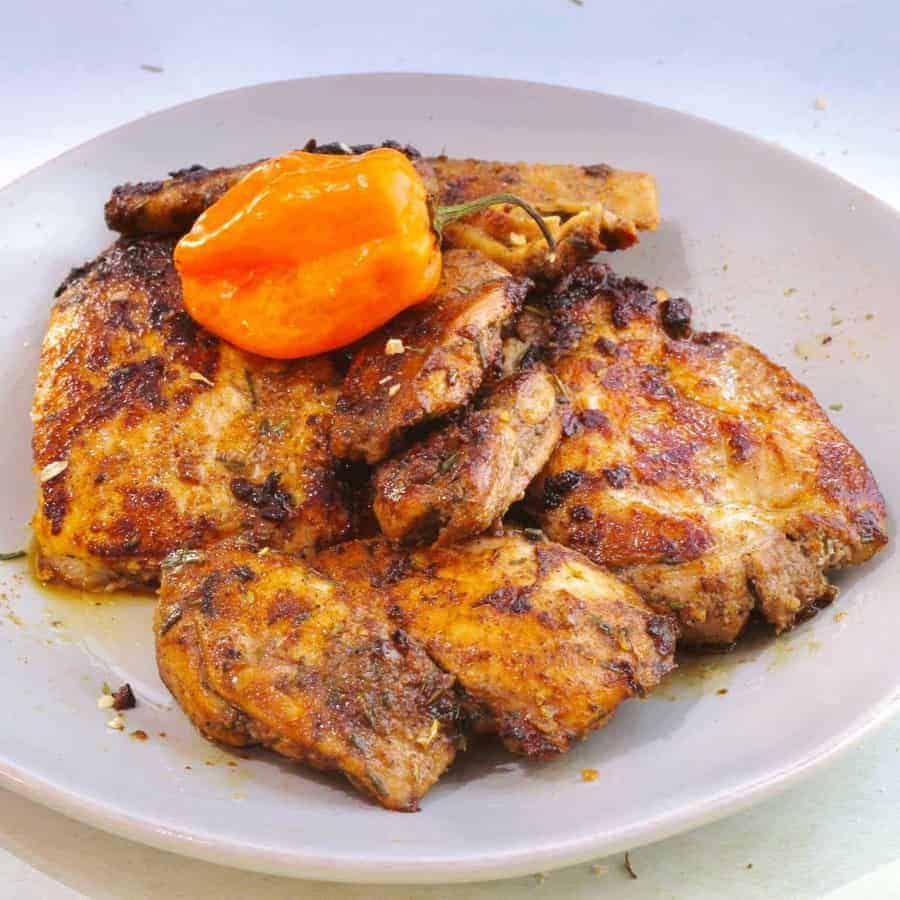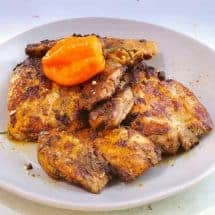 Keto Jamaican Jerk Chicken with The Spice House Jerk Seasoning
Keto Jamaican Jerk Chicken. Literally the best, and easiest jerk chicken I've ever had, and super easy to boot.
Dietary Consideration:
Dairy-Free, Gluten-Free, High Protein, Keto, Low Carb, Low Sugar, Paleo
Ease of Cooking:
Less than 5 ingredients, Pour and Cook
Instructions
Place the chicken in a quart-size Ziploc bag. Pour marinade ingredients onto the chicken and let it rest overnight or up to 24 hours.

When ready to cook, heat a nonstick pan and add the tablespoon of vegetable oil or ghee.

Add chicken pieces into a single layer and cook until done, and the insides are no longer pink, and serve sizzling hot.
Recipe Notes
Nutritional info doesn't include the Jerk Seasoning Mix
Nutrition facts per serving
278kcal | Fat: 20g | Saturated fat: 6g | Cholesterol: 89mg | Sodium: 205mg | Potassium: 219mg | Protein: 21g | Vitamin A: 3.2% | Vitamin C: 4.2% | Calcium: 1.2% | Iron: 6%
I am not a registered dietician or nutritionist. Nutritional information is provided a courtesy, and can vary depending on the exact ingredients you use.