Low Carb soup is one of my go tos, especially when I'm trying to get back on track. Soups are filling because of the liquid, cook quickly in my Instant Pot and are a well-balanced meal in a bowl.
This Sauerkraut Soup is so good and flavorful, you're going to love it. Sauerkraut Soup has all the tang and flavor of sauerkraut, and it pairs so well with the cannellini beans and sausage that you'd think they were meant to go together the whole time.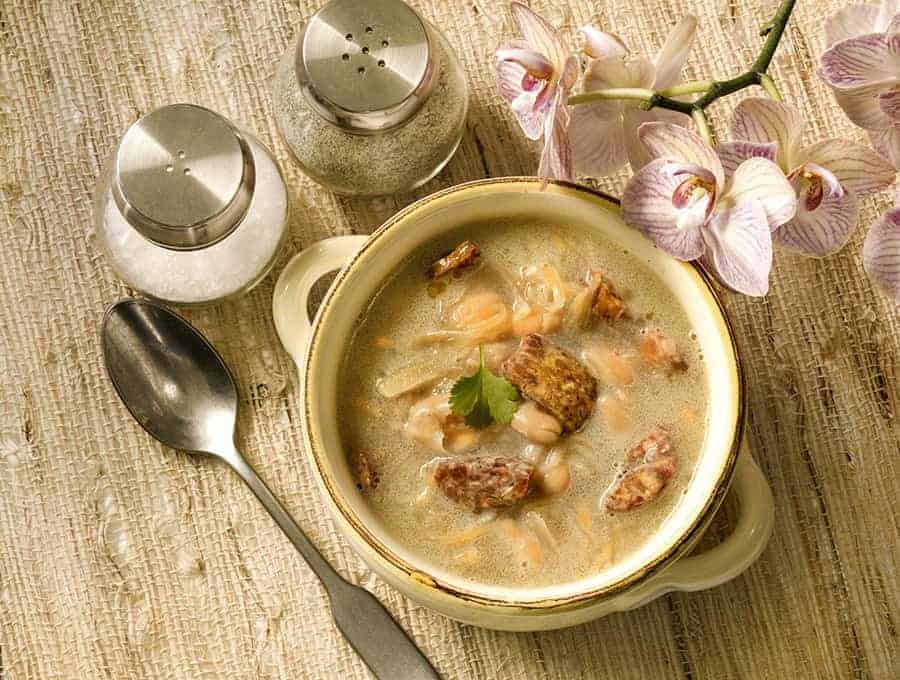 Instant Pot Sauerkraut Soup
The Instant Pot will NOT turn your cabbage to mush. This is a common question for recipes like this, and I make sure to test my recipes several times before I give them to you, so you can know that if you follow my recipe exactly, your food will look like the pictures.
And of course, taste good, which is a lot more important!
Okay, I said this recipe was German but to be honest I have no idea what this recipe is. It's a "Let's see, what can I make today without having to go grocery shopping?" Recipe. I really didn't have that many different ingredients in the house and I was tired.
So I looked in the refrigerator and found sauerkraut and sausage. But I wanted to do something a little different than just cooking the two together.
And thus was born this Instant Pot Sauerkraut soup.
Another fantastic pressure cooker recipe is my Hungarian Porkolt. It's simple and delicious, and better yet it's authentic!
Would you try Sauerkraut Soup? It's perfect for making a big batch of, and saving in containers to eat on throughout the week. Simple and delicious!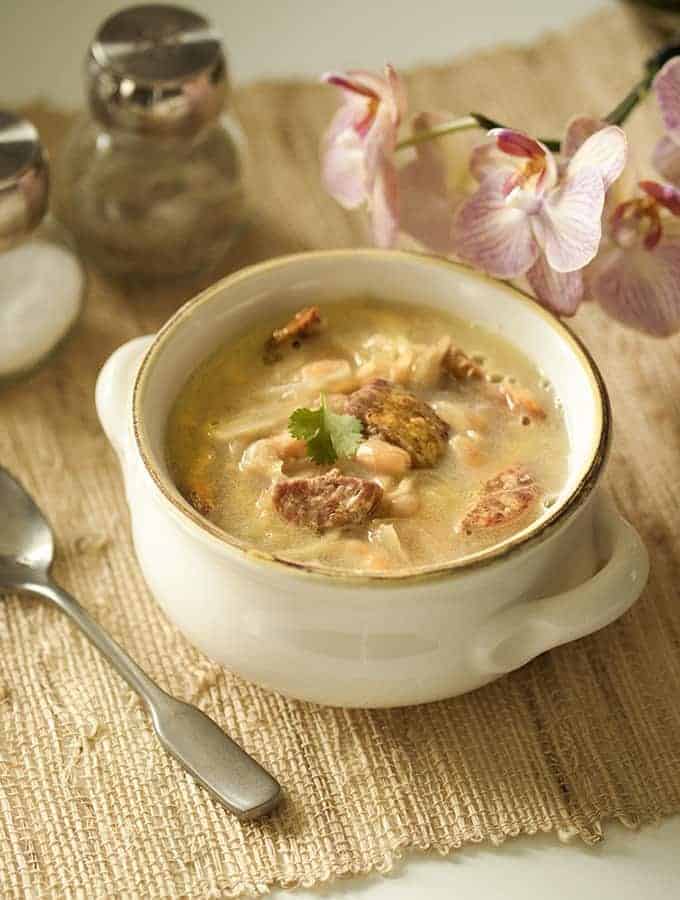 ? DID YOU MAKE THIS RECIPE? DON'T FORGET TO GIVE IT A STAR RATING BELOW! JUST CLICK ON THE STARS IN THE RECIPE CARD TO RATE.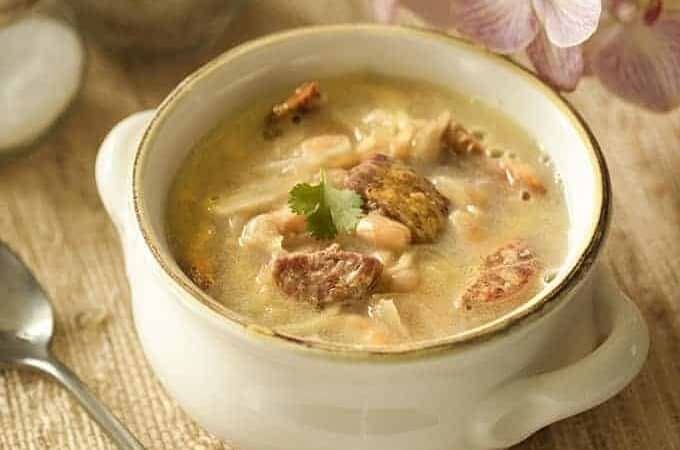 TIme to pressure and NPR time:
20
minutes
Instructions
Place all ingredients in the Instant Pot.


Set Instant Pot at High pressure for 30 minutes. When cook time is complete, allow the pot to sit undisturbed for 10 minutes, and then release all remaining pressure.


Use the back of a spoon to smoosh some of the beans to thicken the broth, and serve.

Nutrition
Calories:
248
kcal
|
Carbohydrates:
18
g
|
Protein:
13
g
|
Fat:
13
g
|
Saturated Fat:
4
g
|
Fiber:
4
g
|
Sugar:
1
g
Don't forget to check out my Instant Pot Fast & Easy Cookbook!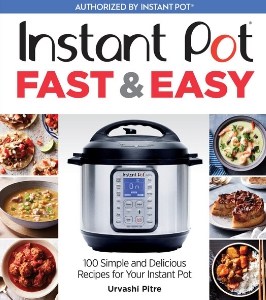 This book is full of all kinds of boldly flavored and internationally-themed recipes—Mexican, Thai, Moroccan, and more—with Instant Pot Fast & Easy, fully authorized by Instant Pot. Just like you have come to expect, my recipes will work perfectly every time, and of course taste great too. And because these are Instant Pot recipes, dishes like Japanese Chicken Curry, Chinese Steamed Ribs, and Mexican Pulled Pork are ready in a fraction of the time they would take using traditional cooking methods. As with all of my recipes, the focus is on whole foods instead of artificial convenience ingredients, so the recipes are delicious, easy, and healthful too.