Pressure Cooker Texas Caviar has the right combination of southern ingredients to make your taste buds sing! This is a great vegan salad that is both healthy and delicious. And this dish is quick and easy to make thanks to a little help from your instant pot.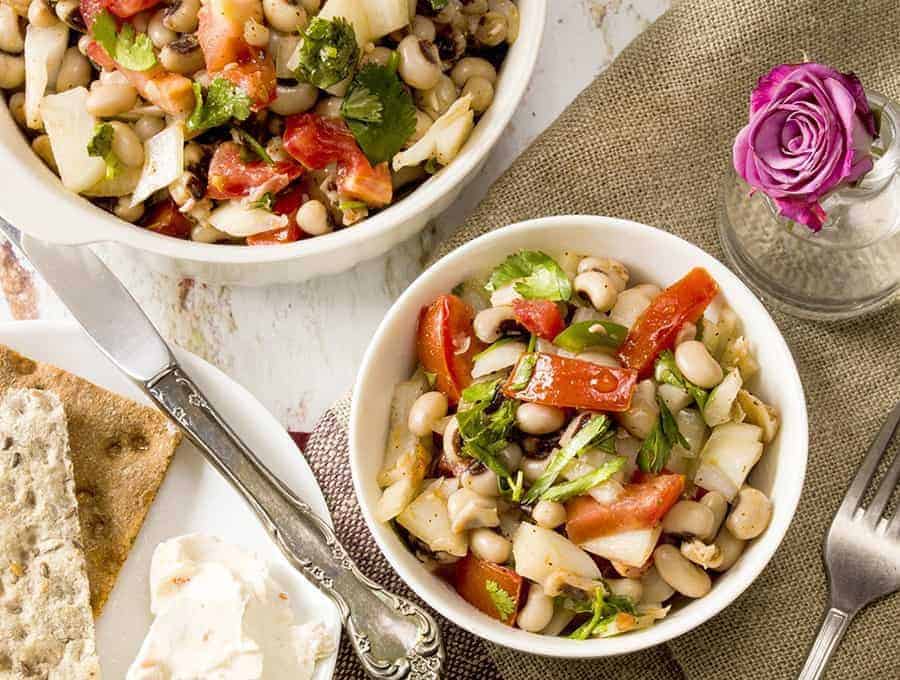 Pressure Cooker Texas Caviar
You've never heard of Texas Caviar? Clearly, you don't live in Texas! It's a staple fresh salad, with the right combination of southern ingredients like black-eyed peas and Mexican ingredients like jalapeños and ground cumin, to make your taste buds sing.
You make black-eyed peas in your Instant Pot (10 mins at HP, with no soaking, yay!), and while the beans cook, you chop up your raw ingredients. This recipe is just one of the many reasons why I love my instant pot! It's simply the best way to make a recipe easier and faster. I use a Kuhn Rikon Pull String chopper to make this easy for me because of my RA-jacked up hands, but also becomes it dices very evenly and I like how it makes the salad look, as you see below.
Looking for more great Texas inspired recipes? Check out my Keto Texas Chili! It's a delicious chili recipe that tastes like it's been cooking for hours when it takes under 30 minutes to make!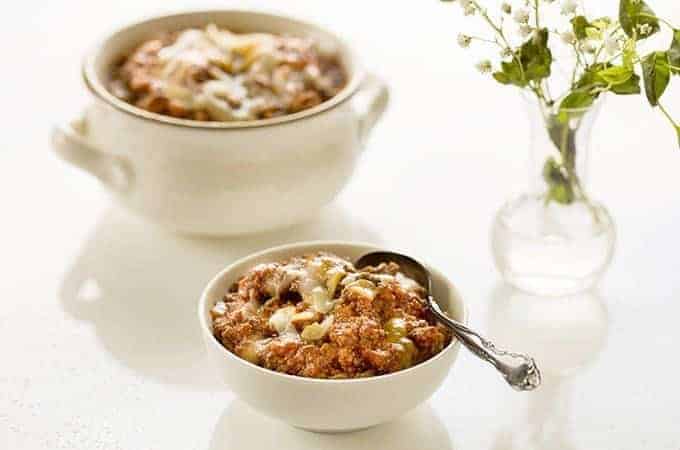 And if you're looking for a great dessert dish, check out my Tres Leches Croissant Bread Pudding. It's seriously one of the best bread puddings I've ever had!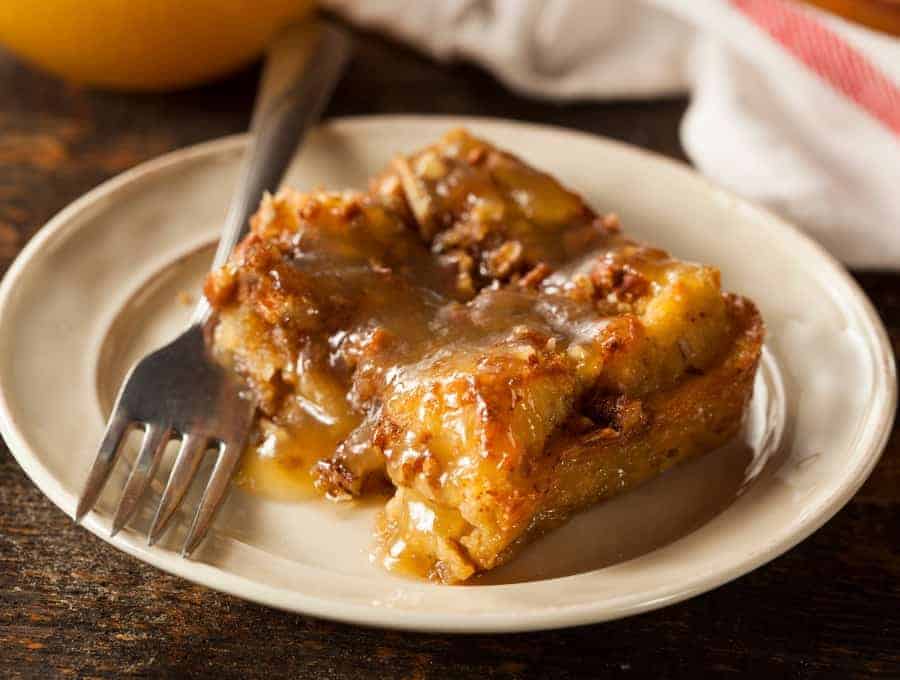 So whether you're from Texas or not, you're sure to love this Pressure Cooker Texas Caviar recipe! It's a quick and easy dish that makes a great appetizer, side dish or vegan / vegetarian meal!
The steps for this recipe are very easy:
Cook un-soaked black-eyed peas, 10 mins HP, NPR
Cut up veggies
Make quick dressing
Mix everything together and let it marinate, serve at room temperature.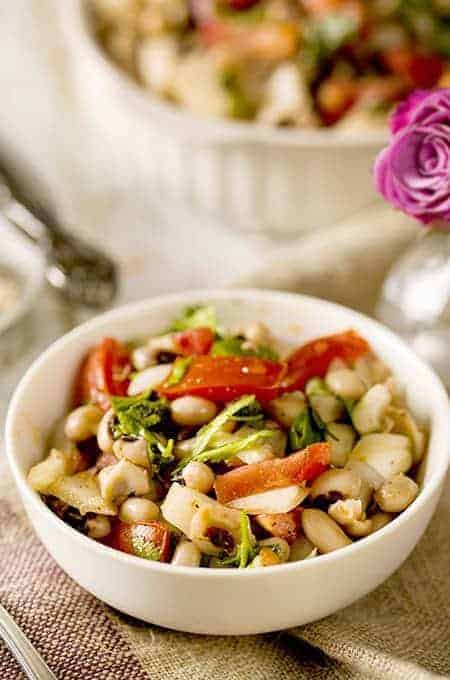 ★
Did you make this recipe? Don't forget to give it a star rating below! Just click on the stars in the recipe card to rate.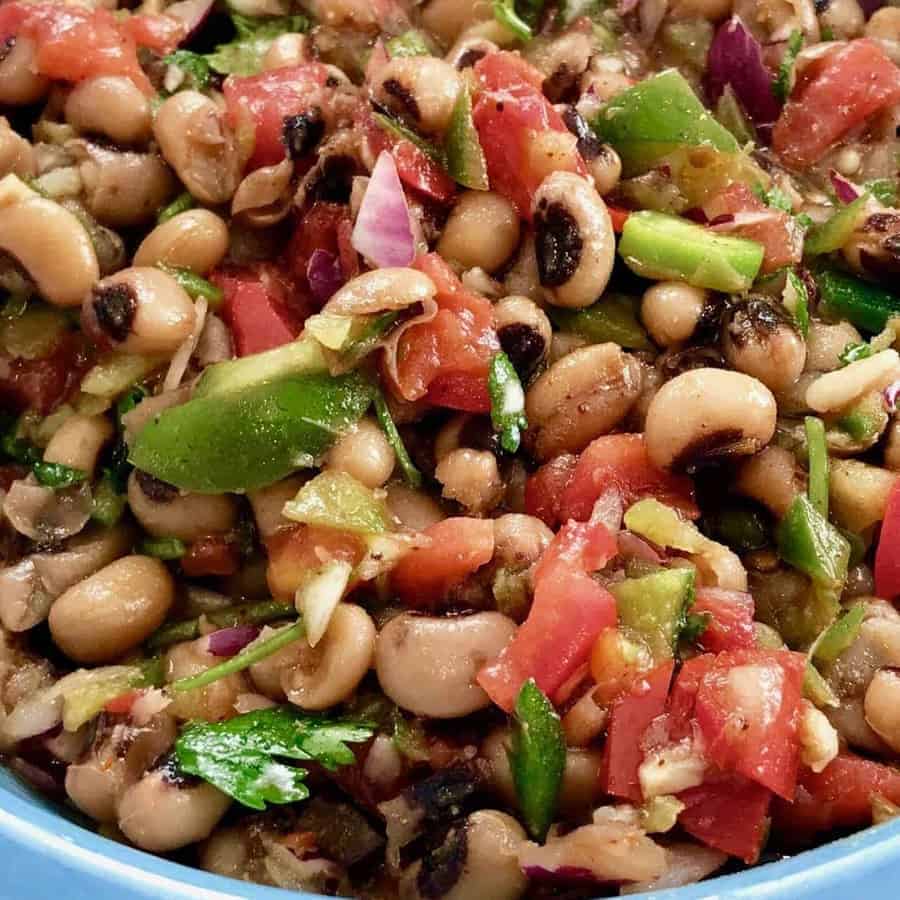 Instant Pot Vegan Texas Caviar
Pressure Cooker Texas Caviar has the right combination of southern ingredients to make your taste buds sing!
Course:
Main Course, Salad, Side Dish
Cuisine:
American, Mexican
Keyword:
Instant Pot Texas Caviar, Pressure Cooker Texas Caviar, Tex-Mex Salad, Texas Caviar, Texas Caviar Recipe, Texas Salad, Two Sleevers
Dietary Consideration:
Dairy-Free, Gluten-Free, Vegan, Vegetarian
Cooking Style:
Instant Pot/Pressure Cooker
Ease of Cooking:
Pour and Cook, Under 30 Mins
Ingredients
Diced vegetables
1

cup

onion

diced

2

Roma tomatoes

diced

1/2

c

chopped cilantro

1

tablespoon

jalapeño peppers

diced
Instructions
Cook black-eyed peas in 2 cups of water for 10 mins at high pressure and let them release pressure naturally. Drain excess water when done.

Whisk together all the dressing ingredients.

Once the beans have cooled somewhat, add vegetables and pour in dressing, mix well and taste.

Adjust lemon juice, vinegar, and salt as needed for tangy taste. Resist the urge to over-salt at this juncture, as the salad will get saltier as it melds.

Allow salad to rest for 1 hour or so, before serving at room temperature.
Nutrition facts per serving
146kcal | Fat: 7g | Saturated fat: 1g | Sodium: 592mg | Potassium: 312mg | Carbohydrates: 15g | Fiber: 2g | Sugar: 2g | Protein: 5g | Vitamin A: 5.3% | Vitamin C: 9.5% | Calcium: 3.3% | Iron: 11.2%
I am not a registered dietician or nutritionist. Nutritional information is provided a courtesy, and can vary depending on the exact ingredients you use.
Don't forget to check out my Instant Pot Fast & Easy Cookbook!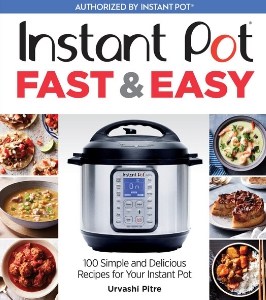 This book is full of all kinds of boldly flavored and internationally-themed recipes—Mexican, Thai, Moroccan, and more—with Instant Pot Fast & Easy, fully authorized by Instant Pot. Just like you have come to expect, my recipes will work perfectly every time, and of course taste great too. And because these are Instant Pot recipes, dishes like Japanese Chicken Curry, Chinese Steamed Ribs, and Mexican Pulled Pork are ready in a fraction of the time they would take using traditional cooking methods. As with all of my recipes, the focus is on whole foods instead of artificial convenience ingredients, so the recipes are delicious, easy, and healthful too.