This Tres Leches Croissant Bread Pudding combines leftover croissants with evaporated milk, condensed milk, and regular milk to make a delicious dessert without heating up your kitchen!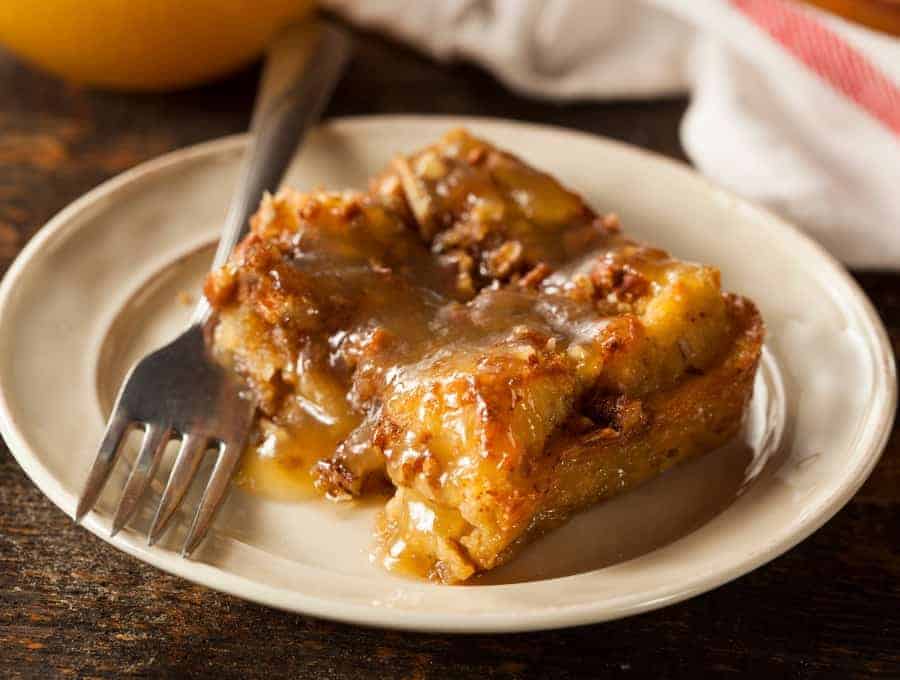 Tres Leches Croissant Bread Pudding | Pressure Cooker Recipe
Welcome to the "best bread pudding my husband has ever had" 🙂 Roger is a bit of a bread pudding fanatic. When we were in India, the breakfast buffet had a croissant bread pudding that he fell in love with. Ever since then, I've wanted to reproduce it for him. But I also wanted something a little different for the Mexican cookbook, so I started thinking of what I could do that would make it delicious but also a little different.
Enter Tres Leches Croissant Bread Pudding–or the best bread pudding Roger says he has ever had. This is a very easy recipe–but it does require browning afterwards, and if you can let it sit for a while instead of devouring it hot, it tastes much better. In fact, Roger and Alex (my son) both agreed it tasted much better the second day. See the yummy browned top? I got this from broiling it. Otherwise it looks a little pasty on top. The Instant Pot imparts a light and fluffy texture to this, and since we're using croissants and not bread the whole thing has a light texture, unlike heavy bread puddings.
Looking for more delectable desserts? Check out my Instant Pot Cherry Clafoutis recipe! It's a delectable French dessert that you can easily make in your instant pot or pressure cooker!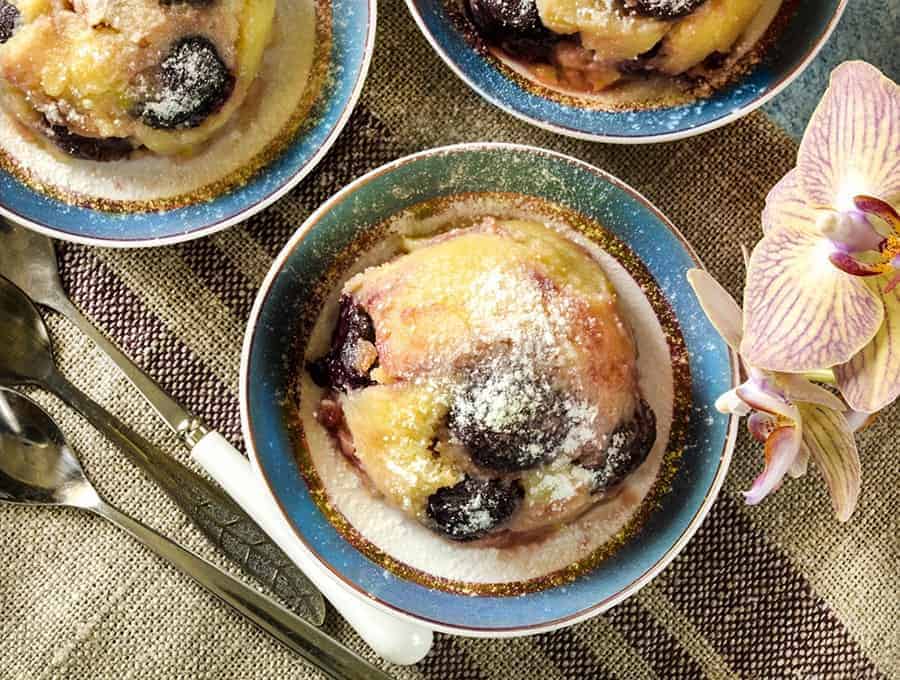 Another great dessert dish is my Keto Mint Chocolate Bars. They taste just like an Andes Mints and are low carb!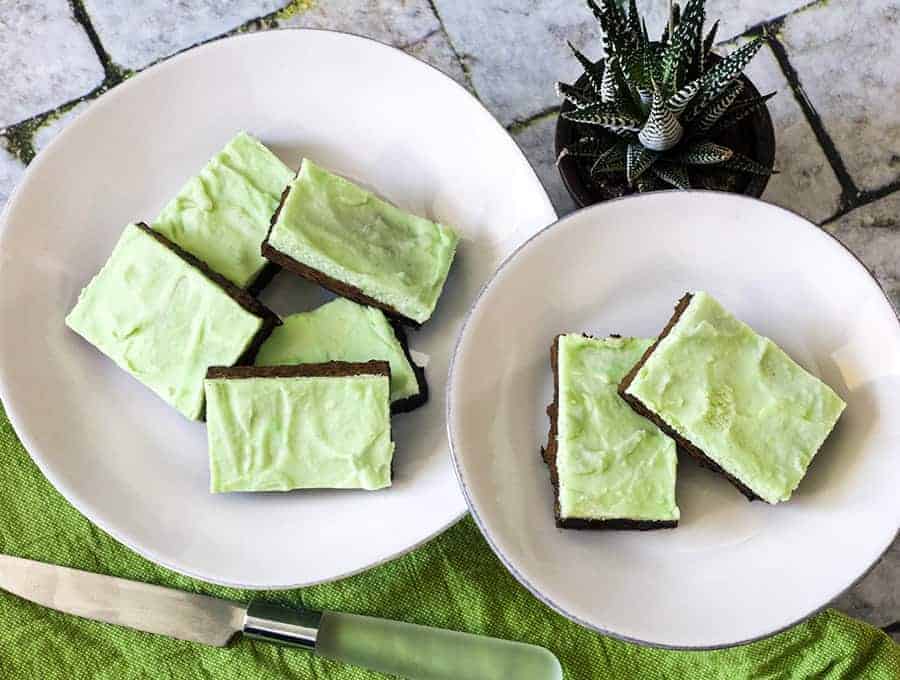 So the steps for this recipe are:
Blend wet ingredients and cinnamon
Soak croissant cubes
Cook at HP for 30 mins, 10 mins NPR, broil with sugar for 5-8 minutes.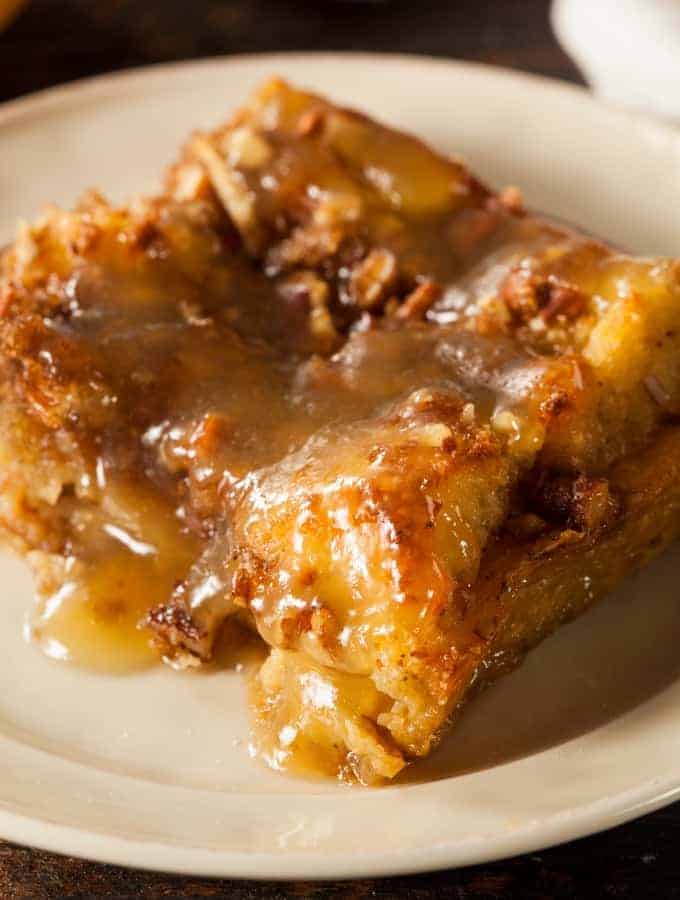 ★ Did you make this recipe? Don't forget to give it a star rating below! Just click on the stars in the recipe card to rate.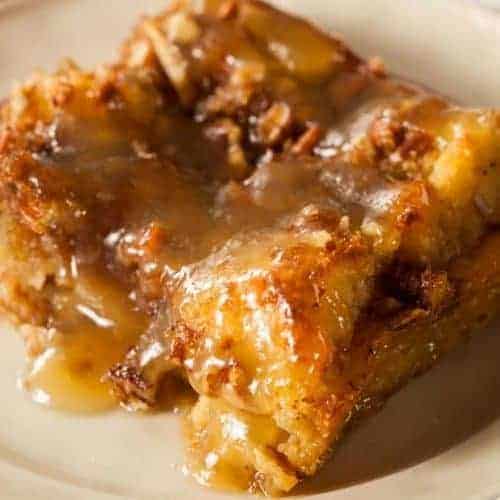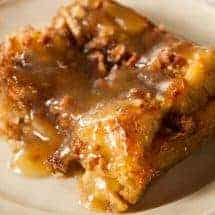 Tres Leches Croissant Bread Pudding
This Tres Leches Croissant Bread Pudding uses leftover croissants, evaporated milk, condensed milk and regular milk to make a delicious dessert.
Keyword:
Best Bread Pudding Recipes, Croissant Bread Pudding, Instant Pot Dessert Recipes, Instant Pot Tres Leches Croissant Bread Pudding, Pressure Cooker Dessert Recipes, Pressure Cooker Tres Leches Croissant Bread Pudding, Tres Leches Croissant Bread Pudding, TwoSleevers
Dietary Consideration:
Vegetarian
Cooking Style:
Instant Pot/Pressure Cooker
Ease of Cooking:
Pour and Cook
Instructions
Place croissant cubes into a large mixing bowl.

Whisk together the eggs, evaporated milk, condensed milk, whole milk and cinnamon.

Pour over the croissant cubes and let them soak for about 10-15 minutes until the bread no longer looks dry.

Pour into a 7-inch springform pan and cover the pan with foil.

Place 2 cups of water into your Instant Pot and place a trivet on top. Place the foil-covered pan on the trivet.

Set your Instant Pot on High pressure for 30 minutes, and when finished, allow it to release pressure naturally for 10 mins, and then release all remaining pressure.

Turn on your oven broiler.

Remove the foil from the pudding, sprinkle with ground cinnamon, and evenly spread the sugar on the pudding.

Broil on high for 5-8 minutes. Let it cool for about 20-30 minutes and then cut into slices to serve.
Nutrition facts per serving
259kcal | Fat: 8g | Saturated fat: 4g | Cholesterol: 86mg | Sodium: 188mg | Potassium: 178mg | Carbohydrates: 37g | Fiber: 1g | Sugar: 29g | Protein: 9g | Vitamin A: 420% | Vitamin C: 0.4% | Calcium: 231% | Iron: 0.8%
I am not a registered dietician or nutritionist. Nutritional information is provided a courtesy, and can vary depending on the exact ingredients you use.
Don't forget to check out my Instant Pot Fast & Easy Cookbook!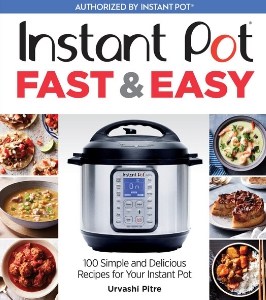 This book is full of all kinds of boldly flavored and internationally-themed recipes—Mexican, Thai, Moroccan, and more—with Instant Pot Fast & Easy, fully authorized by Instant Pot. Just like you have come to expect, my recipes will work perfectly every time, and of course taste great too. And because these are Instant Pot recipes, dishes like Japanese Chicken Curry, Chinese Steamed Ribs, and Mexican Pulled Pork are ready in a fraction of the time they would take using traditional cooking methods. As with all of my recipes, the focus is on whole foods instead of artificial convenience ingredients, so the recipes are delicious, easy, and healthful too.