Love the comfort of a delicious rice recipe but struggle to get the perfect rice texture every time? With this list of delicious and easy rice recipes, you'll have the perfect rice dishes at your fingertips with any variety of rice you may have in your pantry.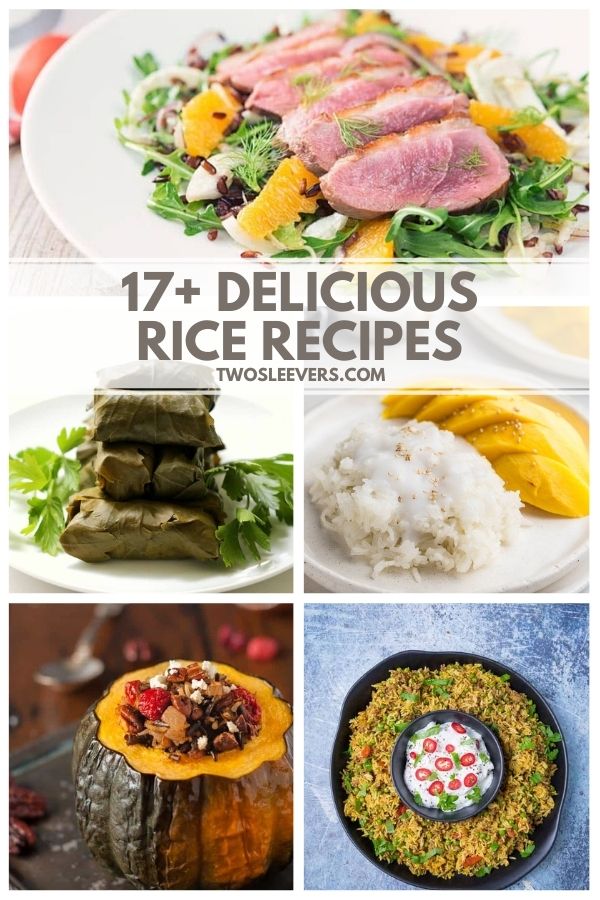 What Is The Best Rice To Cook With?
There are so many different types of rice that are absolutely delicious. Don't let yourself get stuck in a rut of cooking the same brown or white rice when there are so many other varieties to choose from. Here are some of my favorite kinds to cook with:
For More Information On How To Cook Rice Read This Article
What Can I Do With Lots Of Rice?
With the right rice recipes and quality of rice, the possibilities are endless. From fried rice recipes to wild rice recipes, you'll be making rice tasty without sacrificing variety. No need to feel like you're eating the same thing every night with this fantastic list.
Make Life Even Easier With List Of The Best Rice Cookers
Can You Freeze Cooked Rice Recipes?
Yes. The great thing about rice is that it freezes and reheats quite well. If you find that one of the recipes on this list is one of your new favorites, don't be afraid to make a double batch.
Here is my favorite way to freeze rice after it's cooked:
Cool. Let rice cool to room temperature.
Pack. Add your desired serving size to a ziptop freezer bag.
Lay Flat. Store flat in a thin layer so it can defrost quickly.
Date. Rice can be frozen for up to a month and still be delicious. Make sure you date it to keep frozen rice tasty.
Freeze. Store in your freezer for a quick dinner.
Read More About Rice And Rice Cookers
If you found a rice recipe in this list that you can't wait to try, make sure you share it with your friends on Facebook and Pinterest so they can try them too.
Originally Published October 11, 2020