Looking to buy an Air Fryer, but unsure of which one to buy? I've tested a lot of Air Fryers and I'm finally writing it all down so you have an Air Fryer Review. This is just my honest opinion, and no company paid me or gave me free product in exchange for this post.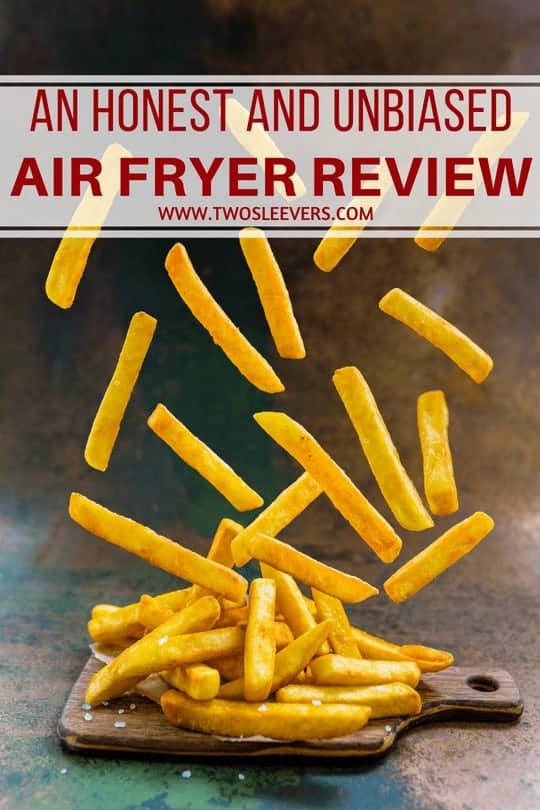 Links in this post may be affiliate links, and when you use them I may receive a small commission. Click HERE to see my full disclosure policy.
WATCH THIS VIDEO TO LEARN MORE ABOUT THE SCIENCE OF AIR FRYING
Air Fryer Review
Over the period of working on my Air Fryer cookbook, I had plenty of chances to test Air Fryers. I love my airfryer. I have tested 4 different Air Fryers now. I wanted to share my UNBIASED, honest opinion about them. I will give you my opinion on those four, and then you can make an educated decision on which one you want to purchase based on this Air Fryer Review and your personal preferences.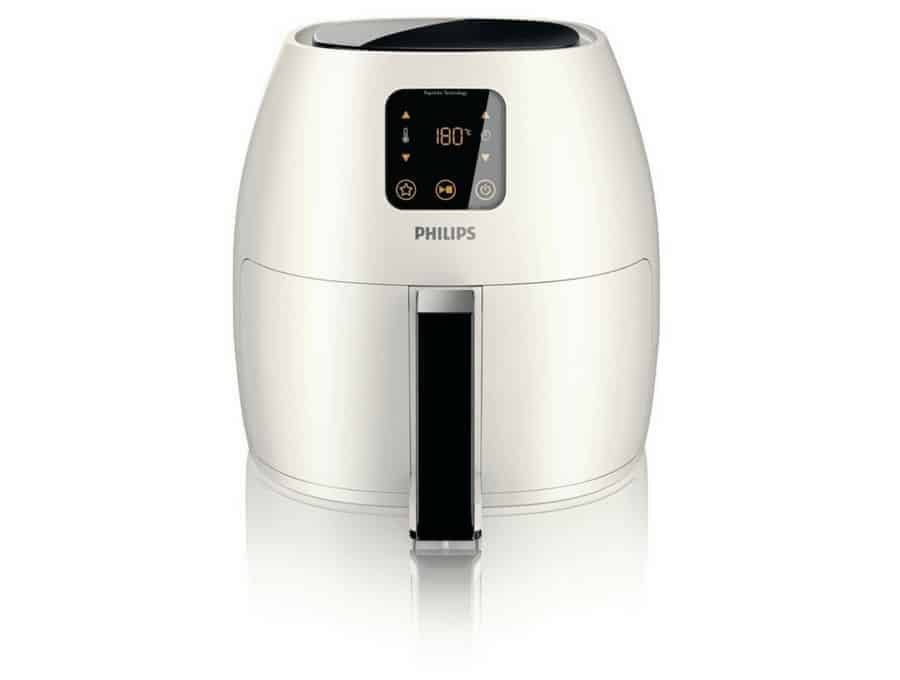 If money is no object AND you are sure you will use it enough, then buy the Phillips. It's sturdy, it's got a few bells and whistles, such as a sliding rack to hold the basket, a preheat feature etc. even though, oddly, it only goes up in 30-degree increments. The bottom basket cleans easily, and the larger grid and higher wattage means even cooking and less need to flip. The larger grid does mean small things fall down. Get it HERE.
FEATURES:
3.5 Quart cooking capacity
60 minute timer with ready signal and auto shut-off
Smart pre-set button that memorizes settings etc for your favorite foods
Most parts are dishwasher safe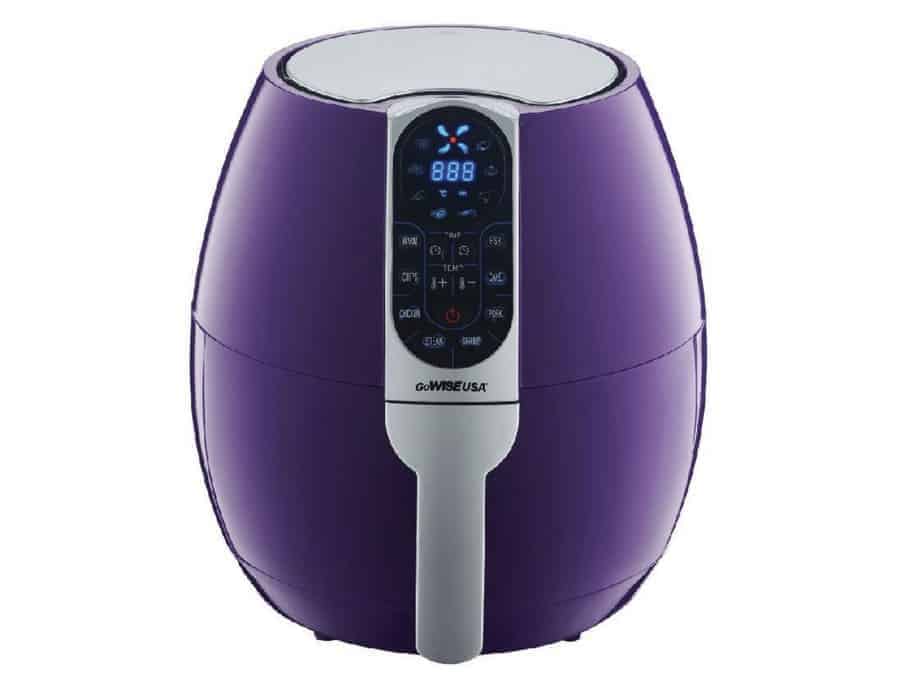 If you're not sure if you will use it a lot, and/or you're trying to save money for other things, buy the GoWISE. I've been using mine for over a year and I have no complaints. It cooks well, it is easy to clean, and the smaller holes in the basket mean that chopped onions etc. stay in the basket better.
FEATURES:
5.5 quart cooking capacity
Includes 8 pre-sets for commonly cooked foods
Has an auto shut-off
Reaches up to 400 degrees cooking temperature
CHECK OUT MY AIR FRYER RECIPES TO DECIDE WHAT YOU WILL COOK FIRST!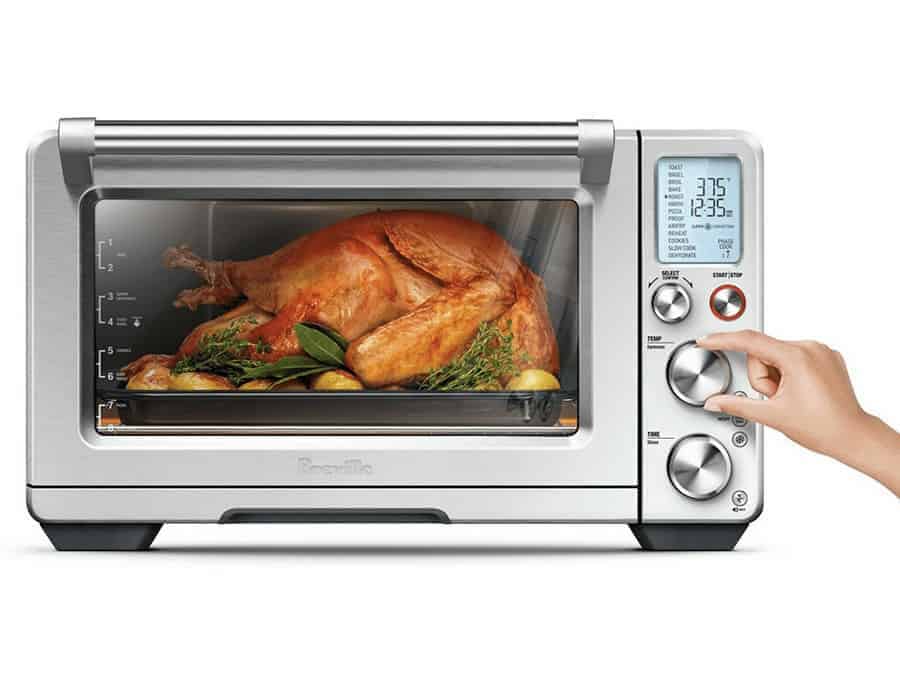 Consider a Breville smart oven air if money is not a consideration and/or you want to replace your toaster oven and/or you don't want to turn on your big oven and/or you want to use the dehydrate feature. But realize that it is much more work to clean that than it is to clean the egg-shaped air fryers. A LOT more work.
FEATURES:
1 cubic foot cooking room - cooks up to a 14 lb turkey.
Acts as a dehydrator or convection oven
13 pre-programmed settings
Includes multiple accessories
Power Air Fryer Oven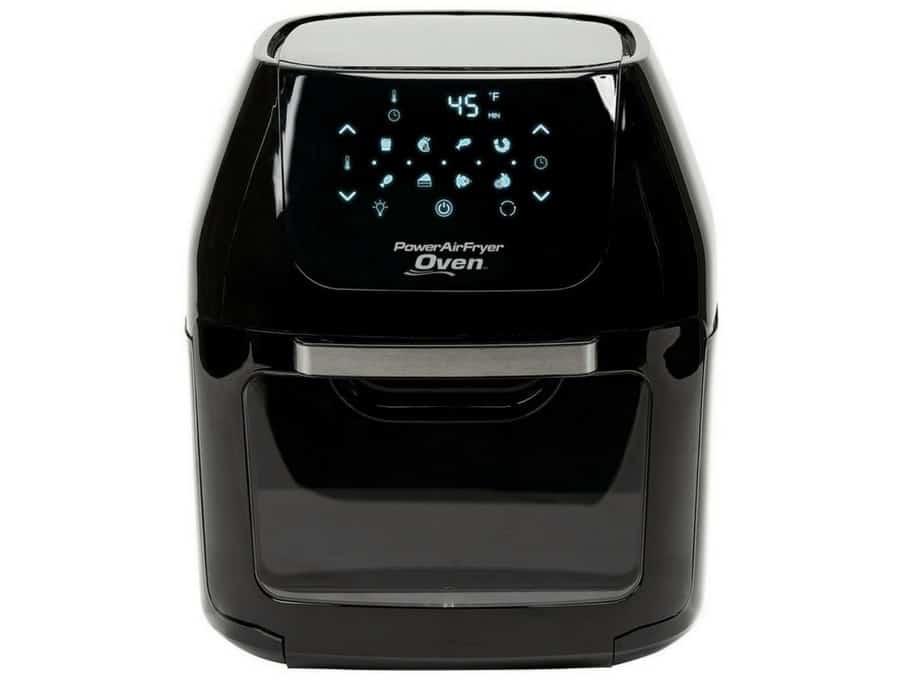 I returned the Power Air Fryer Oven because it was difficult for me to clean. It cooked well but the grids, oven etc. took time to clean and I am lazy, as you guys know. Based on that it's not worth it for me to use or add to my gadget collection. I want my appliances to save me time and make for less work in the kitchen, not more.
FEATURES:
6 quart cooking capacity
Touchscreen
8 pre-sets for common foods
Acts as a dehydrator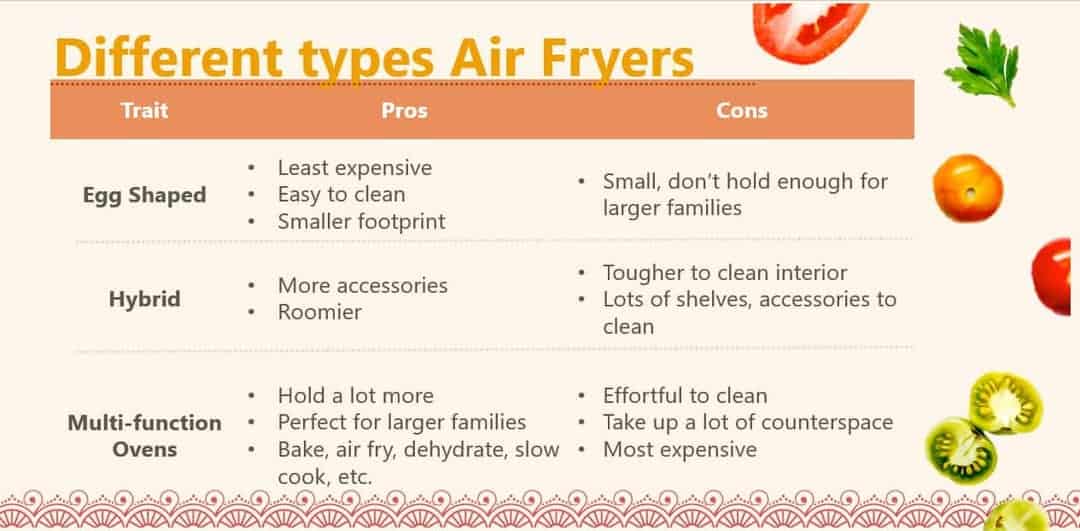 Overall, any of the first three (Phillips, Breville or GoWISE) I would recommend for you to buy. Decide what features are important to you and then go with the machine that fits your budget and needs appropriately. Do that, and then go check out my Air Fryer Recipes to decide what you will cook first!
Want to do some more research before buying an air fryer? Check out my Best Air Fryer Reviews post for more great unbiased reviews!
Don't forget to check out my Air Fryer Cookbook!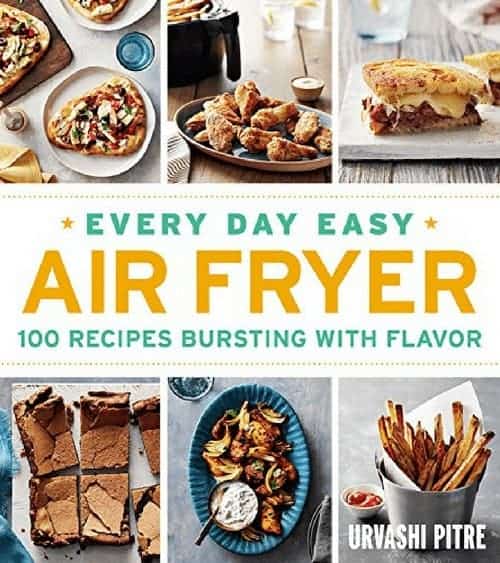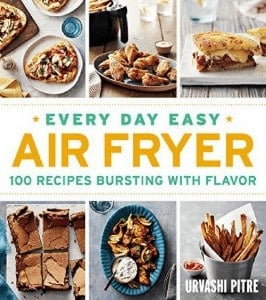 Every one of the recipes in this book can be made in an hour or less, and many are on the table in as little as 30 minutes. You won't find "cream of anything" cans in the ingredient list: instead, you'll start with fresh ingredients–healthful meats and vegetables–and let the air fryer do the hard work. Unleash the full potential of your Air Fryer and eat healthfully every night.