As an Amazon Associate, I earn from qualifying purchases. We may also earn money from the companies mentioned in this post.
Few things say summer like fresh cantaloupe, but with the hot summer we're having I need something a bit cooler than fresh fruit. My Cantaloupe Ice Pops give you all the fresh cantaloupe flavor in the form of a delicious ice pop that'll help you beat the heat.
Cantaloupe Ice Pops | Low Carb Dessert Recipe
Don't be fooled by how sweet these Cantaloupe Ice Pops are. They're low carb, so they're guilt free if you're on the keto diet. People typically associate sweets with carbs, but that doesn't have to be the case. All you have to do is substitute the high carb ingredients with something low carb, and voila, you have a low carb treat every bit as good as the original! In this case I simply subbed out the sugar for a low carb sugar substitute.
But I did one more thing, which is to reduce the overall cantaloupe in this recipe. It's unlikely that you can eat a cup or two of cantaloupe and still stay in ketosis–and if you are one of the lucky ones that can, don't tell me because I don't want to be jealous of you!
These Keto Cantaloupe ice pops though, use a little cantaloupe across a lot of popsicles. So while you can still taste the cantaloupe fresh and clear, you're not chowing down on unadulterated fruit.
Another tasty treat that's a great way to cool down during a hot spring or summer day are my Creamsicle Pops! They're also low carb, just like these Cantaloupe Ice Pops.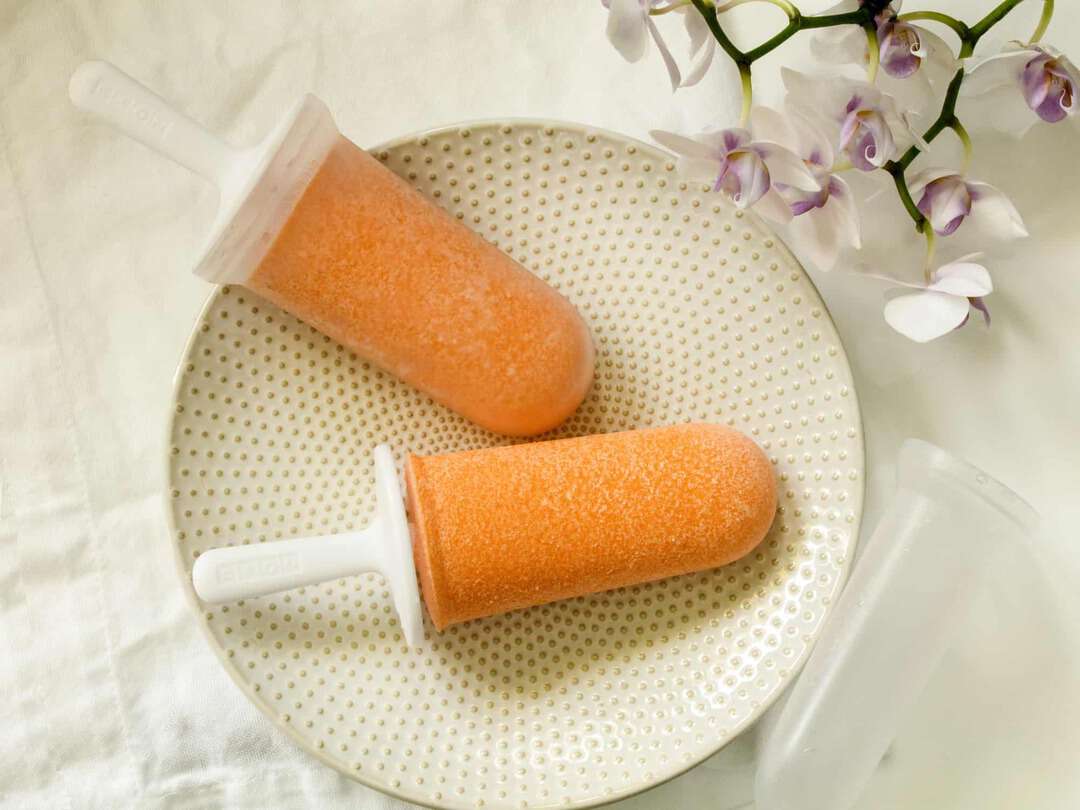 And my Mixed Berry Popsicles are yet another delicious way to stay cool on a hot day! They're low carb, low sugar, and oh-so-delicious!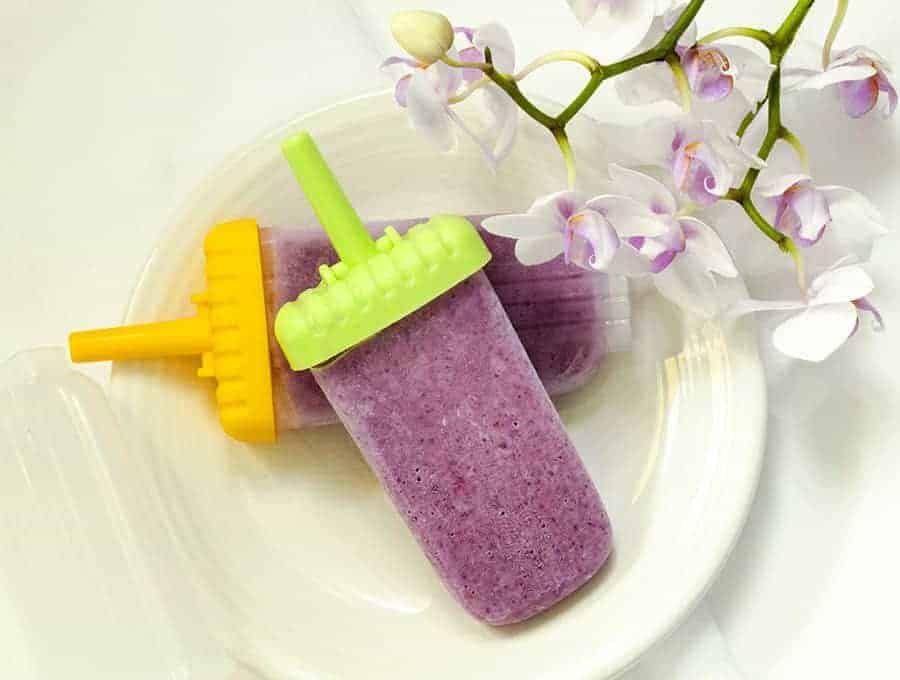 You can actually make these Keto Cantaloupe Ice Pops recipe one of two ways depending on whether you have an electric ice cream machine. This is the ice cream machine I have and I absolutely adore it.
If you do have one you can make an ice milk, which has a delightfully soft, snow-like texture. If you don't have an ice cream machine, you can simply pour the mixture into these popsicle molds and freeze the mixture for 6-8 hours. Either way, you end up with a delightfully cool summertime treat that you're sure to love.
★ DID YOU MAKE THIS RECIPE? DON'T FORGET TO GIVE IT A STAR RATING BELOW! JUST CLICK ON THE STARS IN THE RECIPE CARD TO RATE.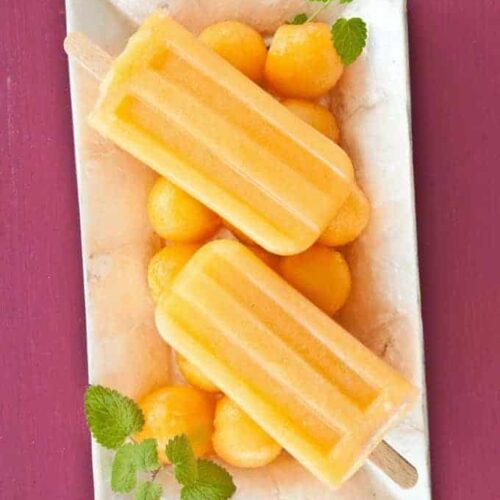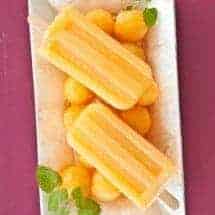 Low Carb Cantaloupe Ice Pops
These Cantaloupe Ice Pops give you all the awesome flavor of fresh summer cantaloupe, yet are delightfully cooling and low carb!

Keyword:
cantaloupe popsicles, keto popsicles, low carb fruit recipe
Dietary Consideration:
Egg-Free, Gluten-Free, Grain-Free, Keto, Low Carb, Low Sugar, Soy-Free, Vegetarian
Cooking Style:
Ice Cream Maker
Ease of Cooking:
Pour and Cook
Servings
:
10
half cup servings
Instructions
To Make Ice Milk
You will have a fairly soft mixture. Pour into a freezer container, cover and chill for at least 30 minutes.


When ready to serve, microwave on low for 30 seconds, or place in bowl of warm water for a minute to soften.


The ice milk will have a lovely, crumbly, snow-like texture.

To Make Popsicles
If you do not have an ice cream maker, pour the mixture into 10 popsicle molds and freeze for 6-8 hours.


The popsicles will have a grainer, crunchier texture, but you won't care because it will still taste really fresh and summery.

Nutrition facts per serving
111kcal | Fat: 9g | Saturated fat: 5g | Carbohydrates: 4g | Sugar: 2g | Protein: 1g
I am not a registered dietician or nutritionist. Nutritional information is provided a courtesy, and can vary depending on the exact ingredients you use.
Don't forget to check out my Keto Desserts Cookbook!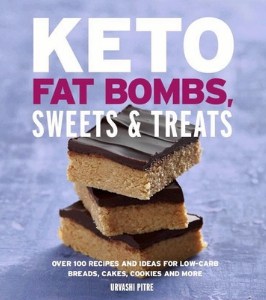 Featuring recipes for many classic, high-carb favorites that have been reworked to be "fat bombs," which help keep your macros in balance, as well as prevent you from craving all the things you usually can't eat when you're trying to lose weight. Many of the more than 100 recipes require no more than 10 to 15 minutes of prep time, and they taste as delicious and indulgent as they sound—how about Chocolate Peanut Butter Pops, Mocha Cheesecake, or Almond Butter Bombs?