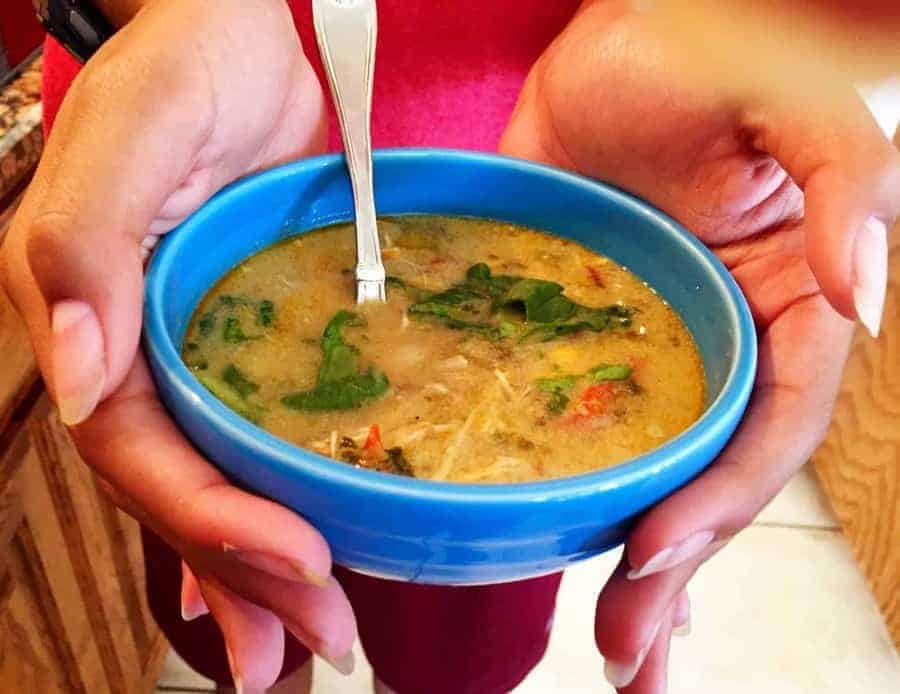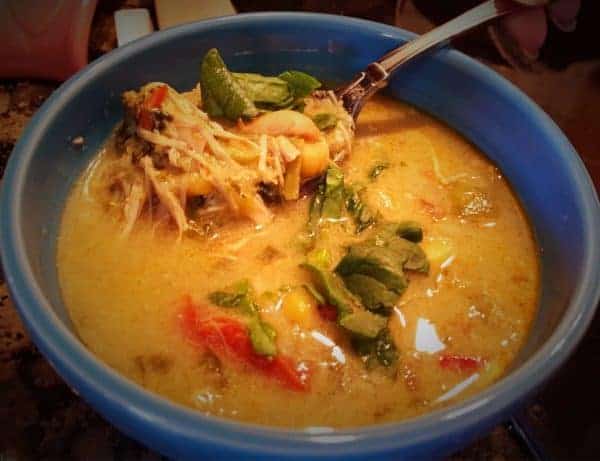 Y'all let me tell you something. It's very difficult to get photographs of soup that don't just look like..glop. I tried hard on these but let's just agree that it tasted much better than it looks. Besides, it was super simple to make so in my book, that counts for a lot.
Authentic laksa is a wonderful spicy concoction made with lots of fat, chewy noodles–not an option for us. So I've started to make what I call "Laksa Inspired" soups where I use the basic flavors in the broth but not the noodles.
This one was super simple. I made mine in the Instant Pot but it would work equally well in a slow cooker or stove top.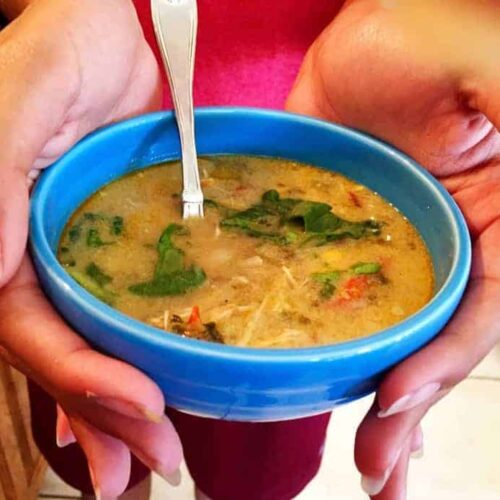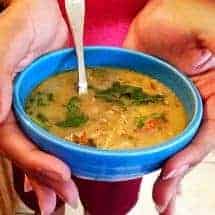 Chicken and Veggie Soup
Course:
Main Course, Soup
Dietary Consideration:
Gluten-Free
Cooking Style:
Instant Pot/Pressure Cooker
Instructions
Put all ingredients into your Instant Pot, slow cooker or general cooking pot.

Give it a good stir, and set your Instant Pot for 10 minutes, your slow cooker to 3-4 hours on high or 7 hours on low, and your timer for the stovetop to about 30-45 minutes until the chicken is falling apart and the vegetables are tender.

Carefully remove the chicken and shred it, and return these to the rest of the soup and enjoy!
Recipe Notes
I used Asian Gourmet Laksa paste but most Asian grocery stores will sell some version of this paste. This woudl also work with green, red, or yellow curry pastes that are easier to find.
Nutrition facts per serving
281kcal | Fat: 16g | Saturated fat: 8g | Cholesterol: 55mg | Sodium: 405mg | Potassium: 562mg | Carbohydrates: 21g | Fiber: 6g | Protein: 15g | Vitamin A: 7745% | Vitamin C: 21.5% | Calcium: 52% | Iron: 2.9%
I am not a registered dietician or nutritionist. Nutritional information is provided a courtesy, and can vary depending on the exact ingredients you use.