Are you in the market for your first air fryer? Do you need to replace your old air fryer? Just love Instant Pot appliances and want to add this one to your collection? Read my full and unbiased Instant Vortex Review to see if it's the right air fryer for you.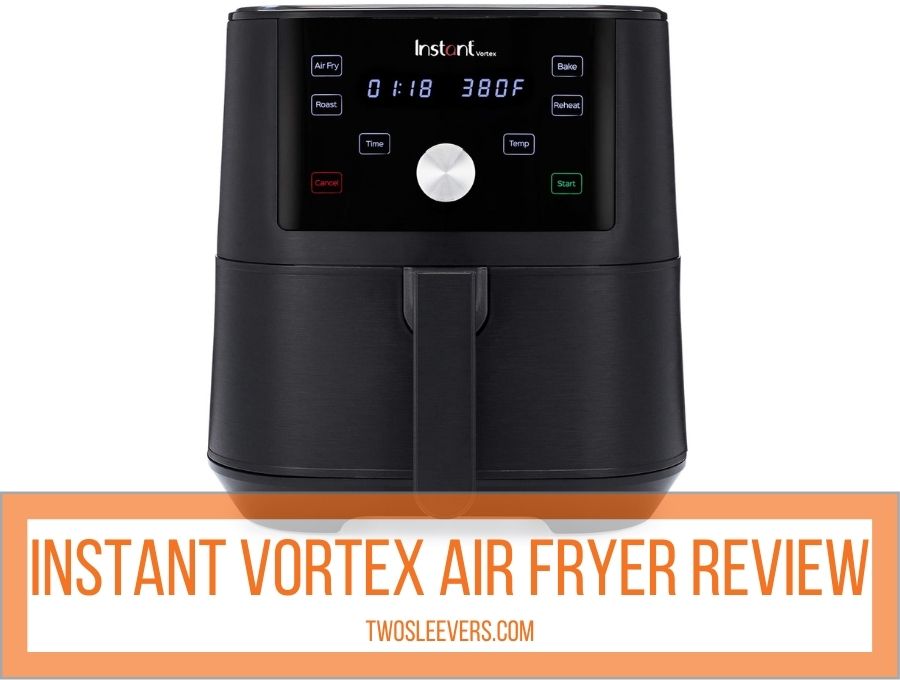 Buy One
Instant Vortex Review - Is The Instant Pot Air Fryer Right For You? + Video
Watch The Video
Why You Should Trust My Instant Vortex Review
Air Fryer Cookbooks: I have two best-selling air fryer cookbooks, Every Day Easy Air Fryer and Air Fryer Revolution, so you can feel confident in knowing that I use air fryers on a regular basis, I'm quite familiar with how they work and I know what makes a good air fryer.
Experienced Reviewer: I've done various air fryer reviews in the past, so I have a wealth of knowledge about air fryers and what makes one better than another.
Gadget geek!: I'm a self-proclaimed food tech enthusiast and have been known to purchase (and review) just about any kitchen appliance I can get my hands on.
1. Footprint
There are several different styles of air fryers that come in a variety of shapes. You can read more about this in my How To Choose An Air Fryer post. The Instant Vortex is a square shaped air fryer. Since it is square, it does take up more room than the egg shaped air fryers.
If you're curious on the actual dimensions of the Instant Vortex, they are:
Inches: 12.36L x 14.92W x 12.83H
Centimeters: 31.4L x 37.9W x 32.6H
2. Capacity
Capacity is, in my opinion, the most important factor you should consider when you're buying an air fryer. This Instant Vortex has a 6 quart capacity.
While it says it can hold up to 6 quarts of food inside of the basket, this is deceiving. You will never want to stack food on top of each other to fill the basket completely. Here's why:
Food will not crisp.
Food will not cook evenly.
It will take a tremendous amount of time for the food to cook.
Since you will ideally only place a single layer of food in the Instant Vortex, the square shape of the basket allows you to place a generous amount of food in the air fryer basket at one time.
3. Ease Of Use
The Instant Vortex comes with the options for customization of time and temperature. These allow you to adjust the time by:
Time - Increase or decrease by one minute increments.
Temperature - Increase or decrease by 5 degree increments.
All you do is set the time, temperature (or use one of the four presets I talk about below), and press start.
What Does The Instant Vortex Do?
It also has four separate preset buttons to making cooking specific items in your air fryer simple. Those presets are:
While these presets are nice to have, I have not been able to find evidence that they offer different cooking functionality other than just being common predetermined time and temperature combinations.
Since there is only one heating element in this Instant Vortex, and the fan speed doesn't change with the different presets, I don't believe there to be a true difference between the air fry functionality and the bake functionality.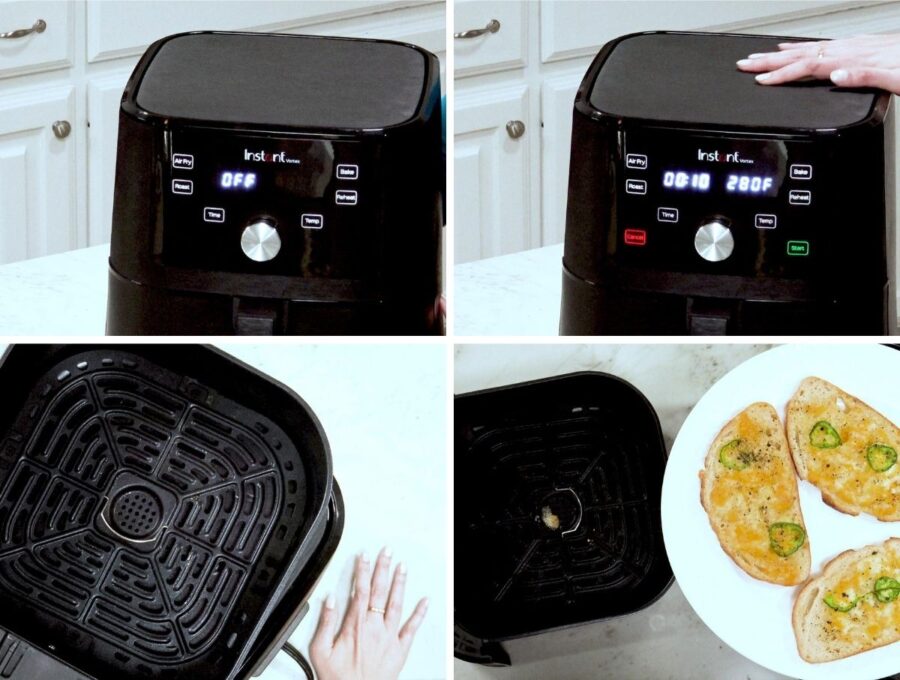 4. Price
Compared to many other air fryers that have the same capacity, this one is very affordable. It's also a very reputable brand, so you know you're buying quality when you spend money on this product.
What Does The Instant Vortex Cook?
The Instant Vortex air fryer can cook anything you have an air fryer recipe for, or anything you want a crisp the outer layer of. Here are a few examples of things I like to use my square shaped air fryer for:
Chicken Wings
Peanut Butter Banana Toast
Reheating Pizza
German Pancakes
Shrimp
Baked Potatoes
Stuffed Peppers
Do You Add Oil To The Instant Vortex Air Fryer?
Unlike a traditional deep fryer, the air fryer uses air to crisp the outside of the food. You will not want to add a large amount of oil to the air fryer to cook food.
Some recipes require you to spray a small amount of oil on the outside of the food you're cooking to help it crisp and prevent it from drying out, but the air fryer offers a healthier cooking option than submerging your food in oil to cook it.
5. Would I Buy It?
The question of whether someone should buy a kitchen gadget is solely dependent on the individual. Here are a few things that you should take into account when you're trying to decide if this Instant Vortex is the right air fryer for you.
Buy This Air Fryer If:
You have counter space to spare. It is not as large as full oven style air fryers, but it is one of the larger square shaped air fryers on the market.
Your family is large, or you would like to cook larger quantities of items at one time. This air fryer has a square shaped basket, so it holds more food in a single layer than egg shaped air fryers.
You like the convenience of presets, but also like to be able to control individual time and temperature for a specific recipe.
You want an affordable air fryer with some of the bells and whistles that the more expensive brands offer.
Pass On This Air Fryer If:
You're limited on counter space or prefer to put your kitchen gadgets away after each use.
You cook small portions or you have a small family.
Prefer to only use recipes with specific time and temperature. This comes with presets you may never use.
You want a budget air fryer. There are cheaper options than this Instant Vortex if you're simply wanting a basic model without extra capacity or presets.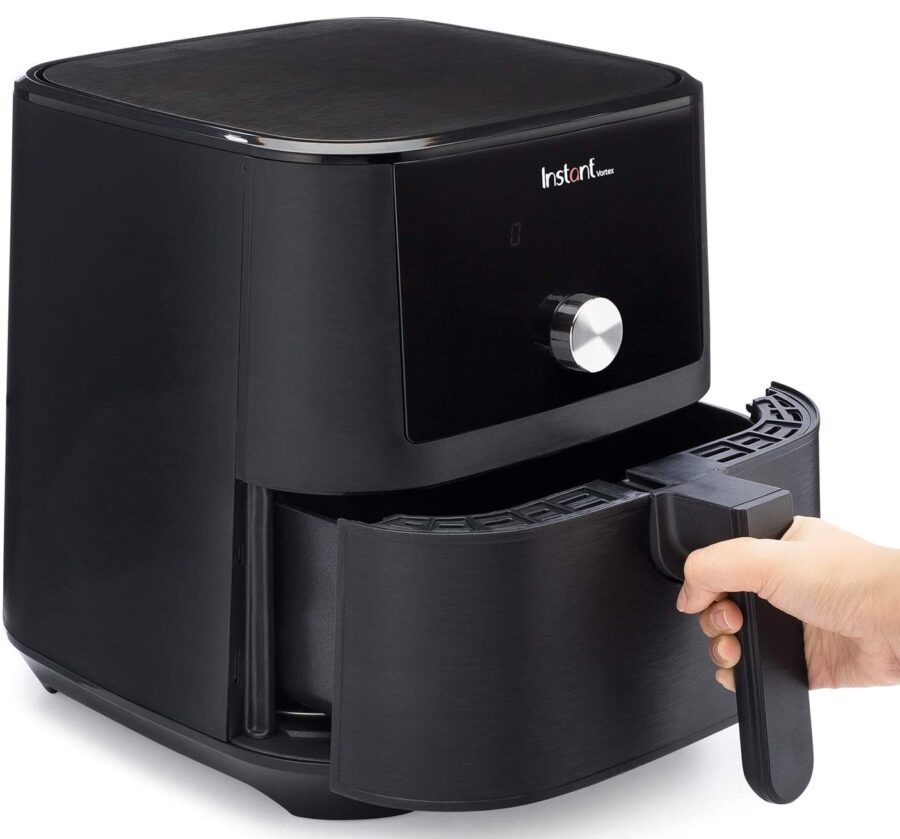 If you found this Instant Vortex review helpful, please share with your friends on Facebook and Pinterest so they can see if this air fryer is right for them too.
Instant Vortex Review - Is The Instant Pot Air Fryer Right For You? + Video
And don't forget to check out my air fryer cookbooks! Every day easy air fryer, and Air Fryer Revolution.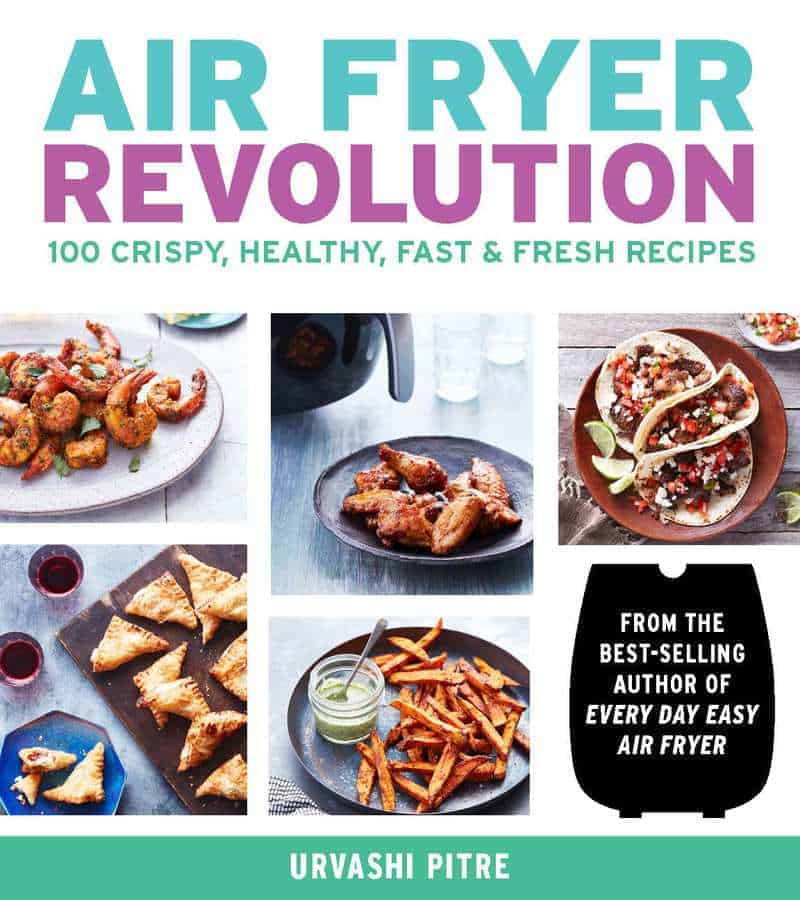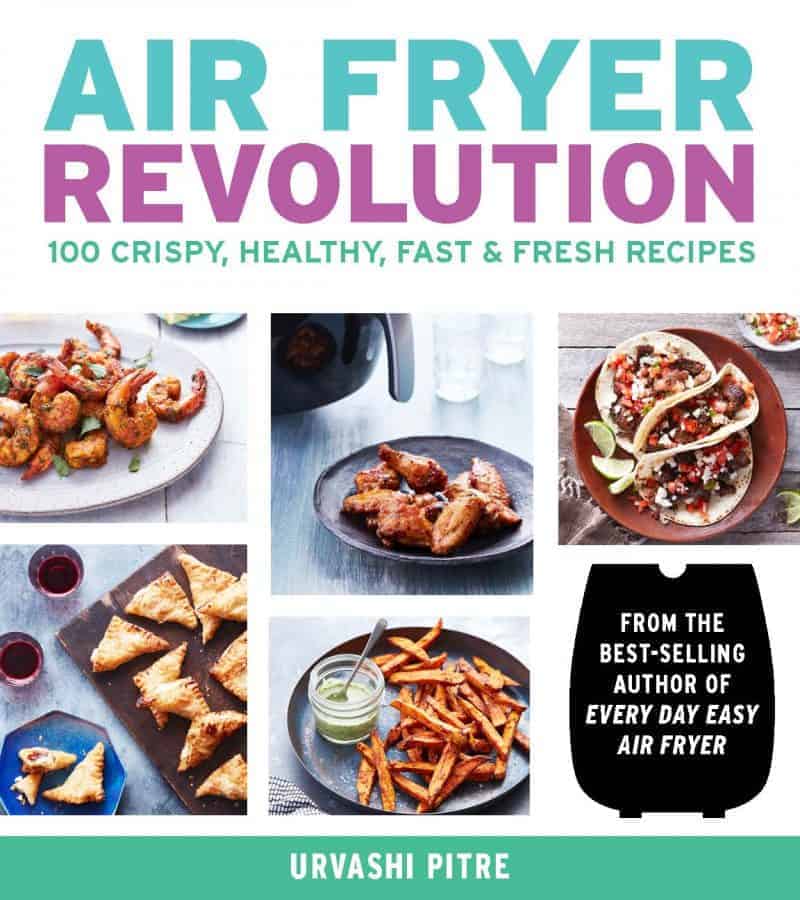 Originally Published August 18, 2020