I have a four ingredient Keto Almond Shortbread that you are going to flip over. When I tell you that it can be made in under 30 minutes, you should be VERY AFRAID, because you will find yourself making this keto shortbread way too many times.
Or maybe that's just me.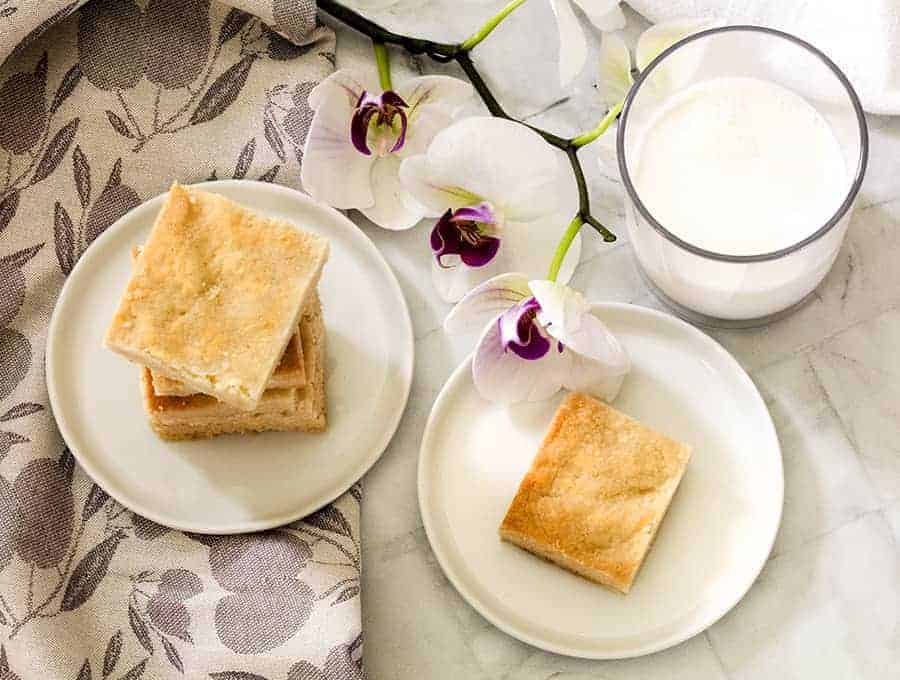 Keto Almond Shortbread | Low Carb Dessert Recipe
When you decide to go keto or low carb or even gluten-free, one of the things that seems to be the hardest to give up is sweets and desserts.
I have learned to make keto desserts that taste just like the real thing. I've learned to adapt to make them fit into my eating plan, as opposed to letting them ruin my diet. These Keto Almond Shortbread bars are so very good that I think even those who are not keto would enjoy them.
I can't wait for you to try them.
You will only need a few ingredients to make these, and I love the way they turn out. They're buttery and delicious, just like a good shortbread recipe should be.
Can you swap almond flour and coconut flour for each other?
One thing I get asked often when I post low-carb baking recipes like these is if coconut flour can be subbed for the almond flour. The short answer is that it can't.
Almond flour and coconut flour are two completely different substances and react to ingredients and baking times completely differently. Substituting one for the other would likely end in a baking disaster.
Coconut flour absorbs water like no body's business, so you can't just swap those two. You pretty much have to develop a new recipe if you want to use coconut flour.
If you want a dessert that uses coconut flour that you can bake, you can make these delicious coconut chocolate cakes! They're amazing.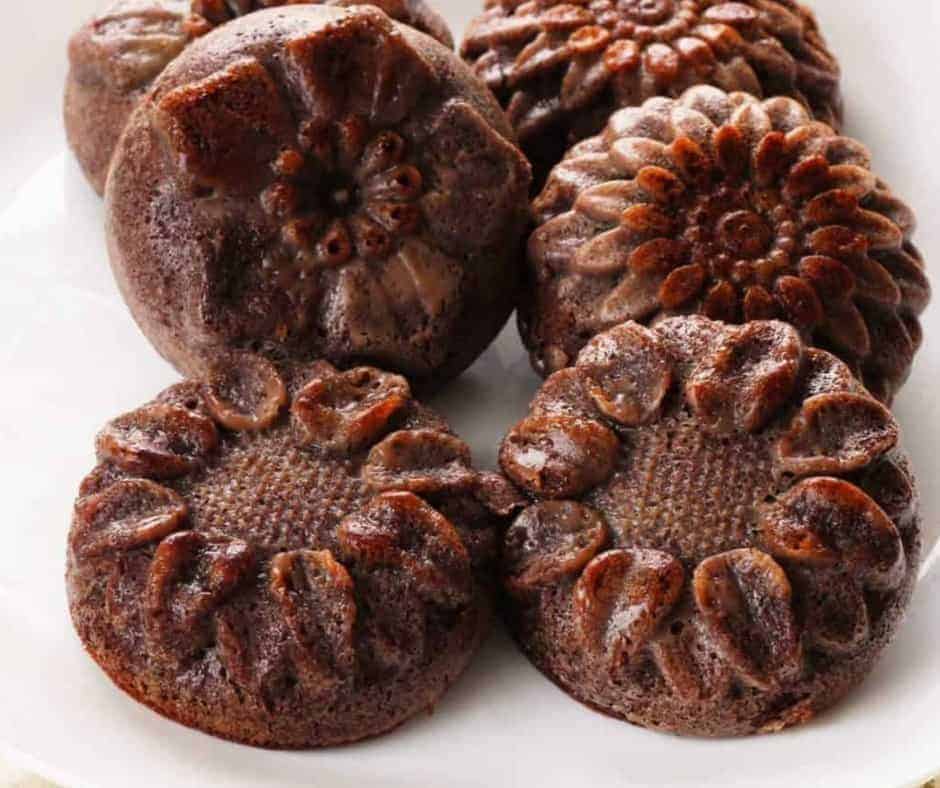 Otherwise, if you don't mind almond flour, you can make this amazing Keto Pound Cake. Your non-Keto friends will absolutely not be able to tell the difference.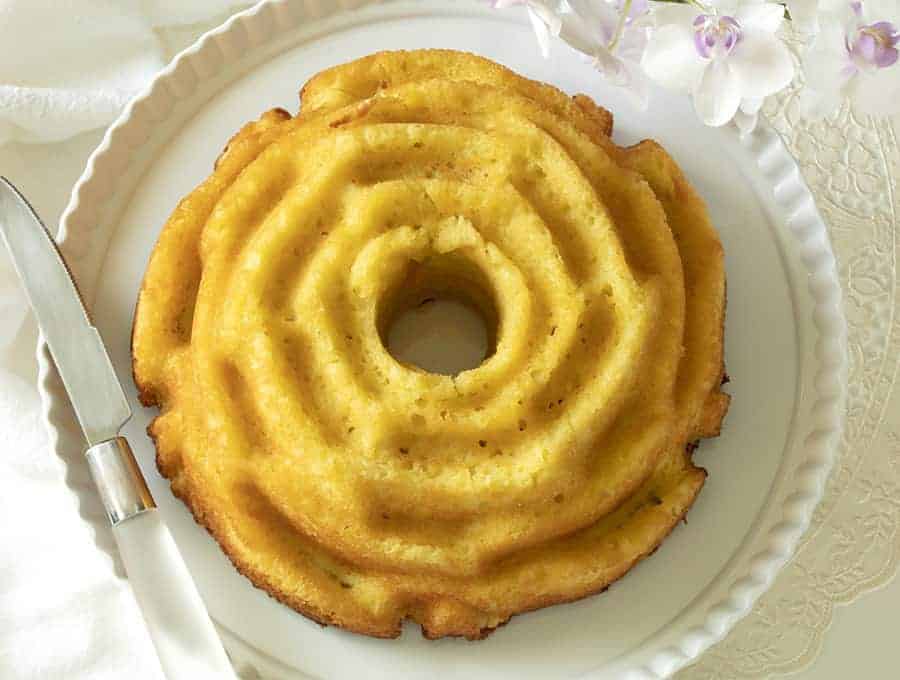 That being said, you only need four ingredients to make these Keto Almond Shortbread cookie bars.
In low carb baking I know there are lots of recipes you will find that have a ton of ingredients, and half of those ingredients won't be in your cabinets. I hate recipes like that. I just want to cook, not have to buy out a whole store before I can eat.
If you're new to low-carb dieting you may not have almond flour or a sugar substitute yet, but they're good to have on hand. I create a lot of recipes with those ingredients, so they won't sit around in your pantry once you get them.
These only bake for about 15-20 minutes, so once you mix together your few ingredients and put them in the pan you can be enjoying warm shortbread in about half an hour! Let's get cooking!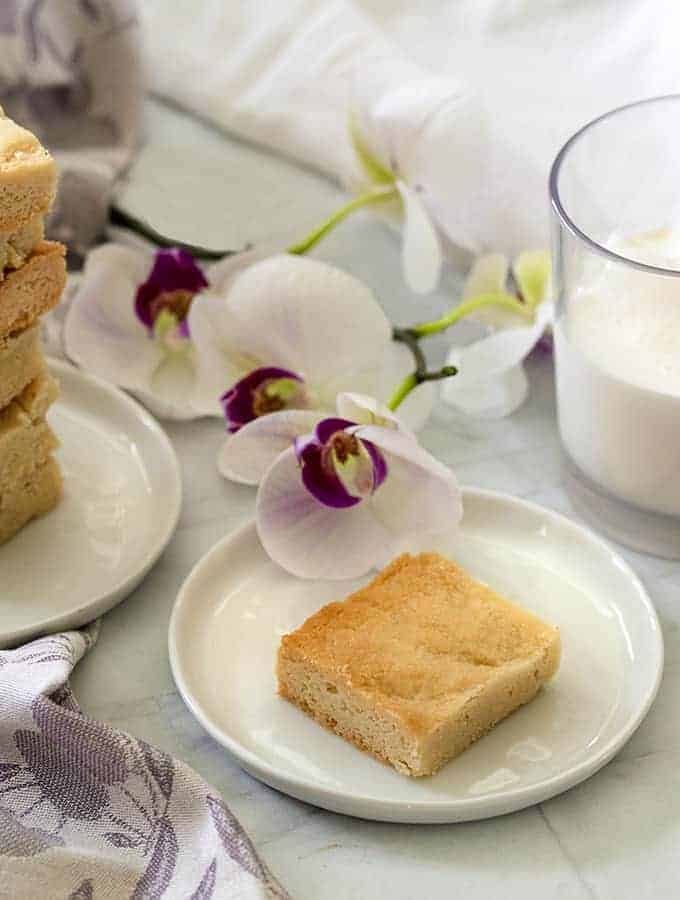 ?

Did you make this recipe? Don't forget to give it a star rating below! Just click on the stars to rate.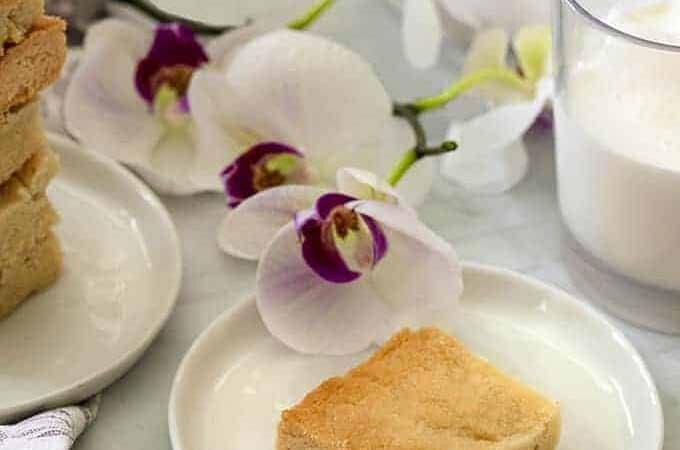 Instructions
Preheat the oven to 350F. Lightly grease a 6 inch round baking pan and set it aside.


Using a stand mixer, blend together the butter and Truvia, about 3-4 minutes.


Add 1 teaspoon almond extract and blend, 30 seconds.


Add almond flour little by little and blend, another 2 minutes.


Remove the dough and pat it into the baking tin.


Bake for 15-20 minutes.


Remove the pan carefully and while the shortbread is still warm and soft, cut into 8 pie shaped pieces.


Allow the shortbread to cool before serving.

Notes
You can substitute lemon extract and a little lemon zest for the almond extract.
Nutrition
Calories:
182
kcal
|
Carbohydrates:
3
g
|
Protein:
3
g
|
Fat:
18
g
|
Saturated Fat:
7
g
|
Fiber:
1
g
Don't forget to check out my Keto Desserts Cookbook!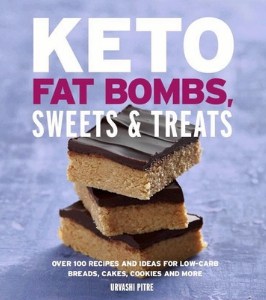 Featuring recipes for many classic, high-carb favorites that have been reworked to be "fat bombs," which help keep your macros in balance, as well as prevent you from craving all the things you usually can't eat when you're trying to lose weight. Many of the more than 100 recipes require no more than 10 to 15 minutes of prep time, and they taste as delicious and indulgent as they sound—how about Chocolate Peanut Butter Pops, Mocha Cheesecake, or Almond Butter Bombs?