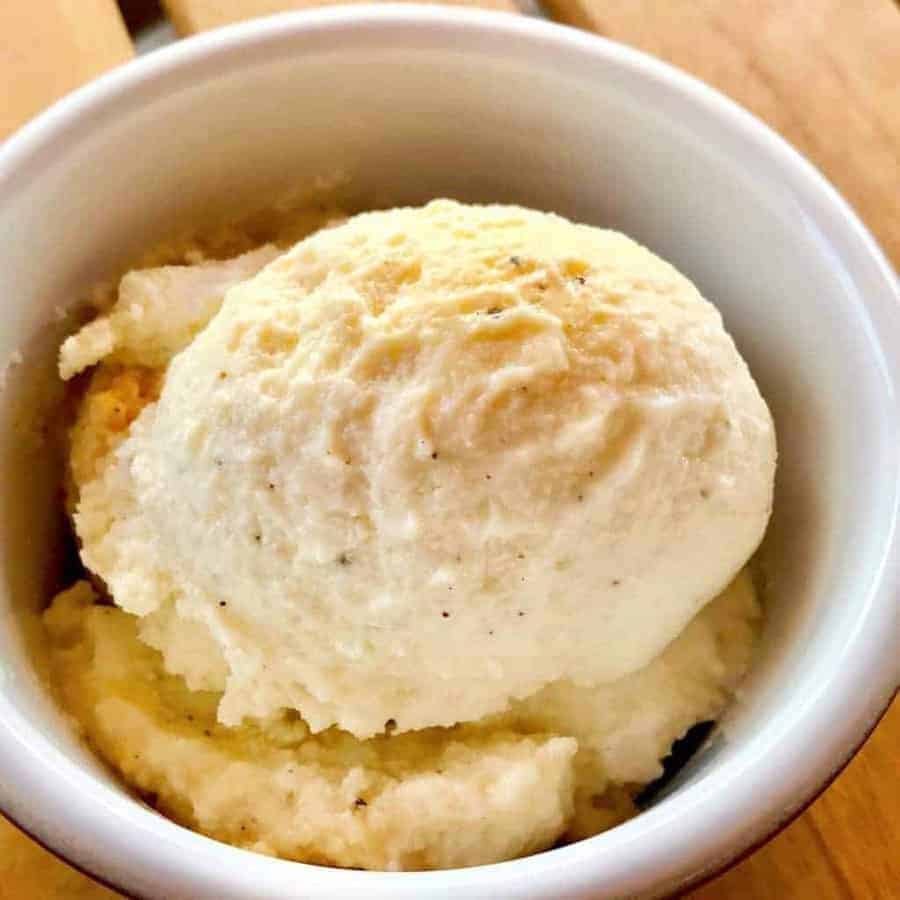 Honestly I have no idea what this is, or what to call it. Roger called it "Outrageously delicious", and while that's flattering, it's not very descriptive. So I'm calling it Steamed yogurt custard which I realize is not very appetizing sounding. I'm open to having this baby re-named, so do send me your best ideas. We need to rename this dessert.
I've seen similar recipes floating around called everything from bhappa doi to kharwas, but this doesn't taste like either of those things to me. It's just a great creamy, slightly grainy sweet dessert that I flavored with lots of cardamom. Given that, and given that's it's so easy to make, I'm sharing the recipe anyway. It will make an easy, delicious treat for dessert.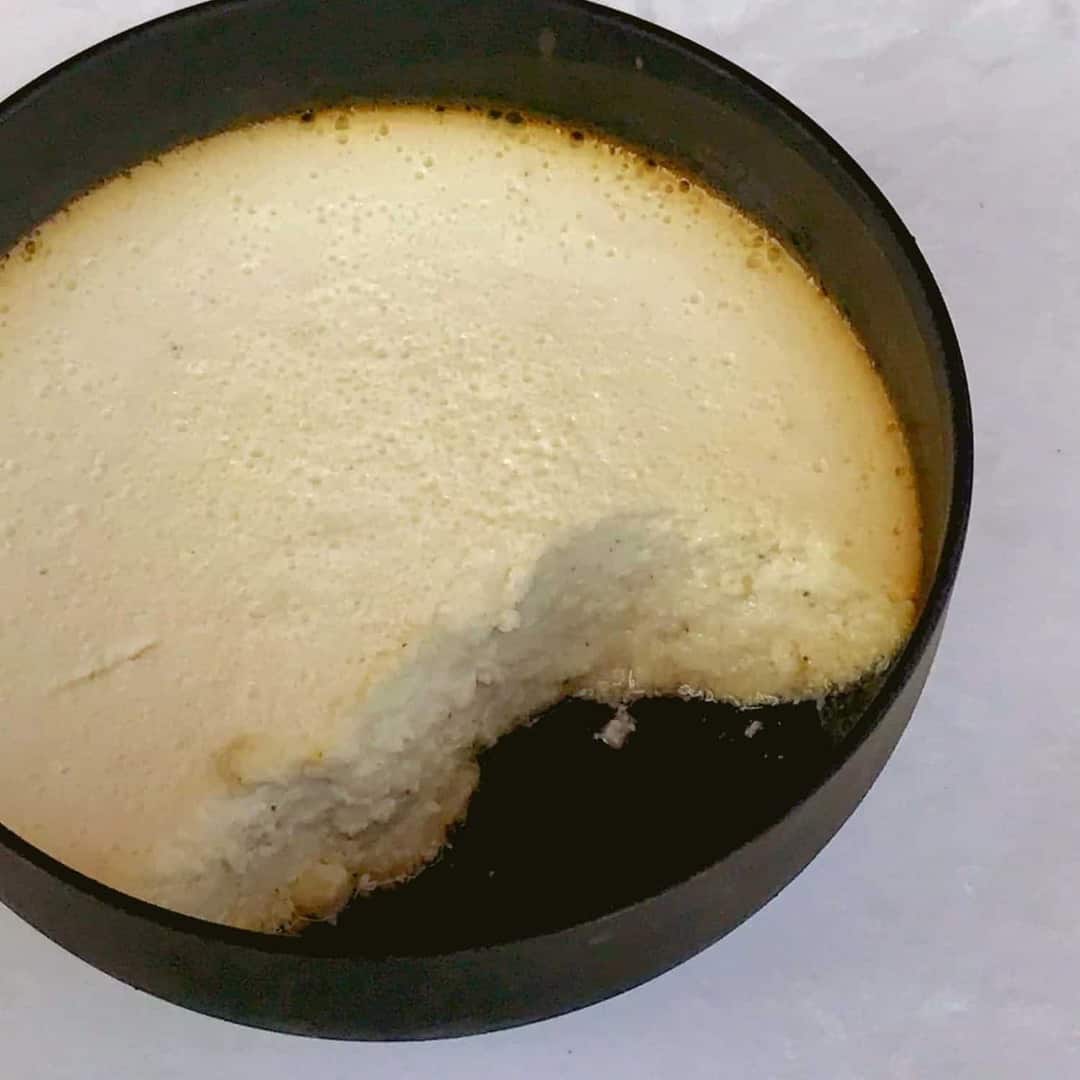 The Recipe Steps for this Instant Pot Indian Steamed Yogurt Custard are:
Mix everything together and place in a pot
Cook under high pressure for 20 mins, 10 mins NPR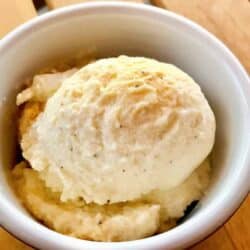 Instant Pot Indian Steamed Yogurt Custard
Ingredients
1

cup

greek yogurt

1

cup

condensed milk

1

cup

full fat milk

2

teaspoon

powdered cardamom
Instructions
Mix all ingredients together and place in a heatsafe pot. Cover the pot with foil.

In the inner liner of your Instant Pot, place two cups of water, and a trivet. Place the foil-covered pot on the trivet.

Cook on High Pressure for 20 minutes, and allow the pressure to release naturally for 10 minutes. Release remaining pressure.

A knife inserted into the custard should emerge clean.

Refrigerate the dessert until well-chilled.
Nutrition Facts
Instant Pot Indian Steamed Yogurt Custard
Amount Per Serving
Calories 225
Calories from Fat 72
% Daily Value*
Total Fat 8g 12%
Total Carbohydrates 30g 10%
Protein 10g 20%
* Percent Daily Values are based on a 2000 calorie diet.