Tired of buying the same food storage containers just to toss them after just a couple of uses? Hate wasting food because of freezer burn? Let me walk you through how to choose the best food storage containers for your meal prep and leftover needs.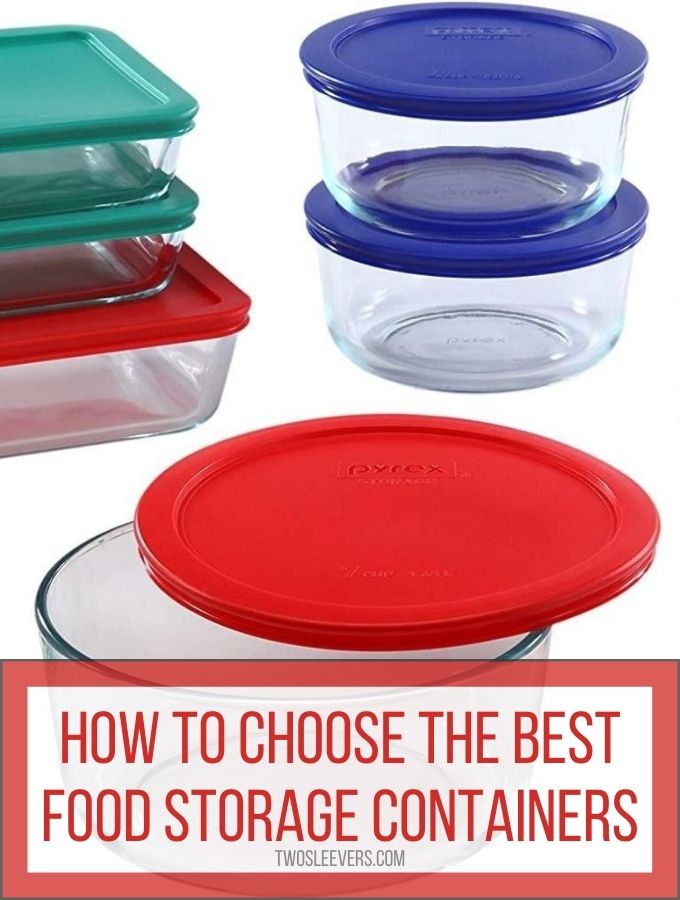 Which Material Should You Choose?
When you're trying to choose which kind of food storage is right for you, there are several things you need to consider. What is right for one storage purpose might not be right for another. Here are a few things that can impact which one to choose:
What you're storing
How much you're storing
Where you're storing it
How much money you want to spend
Glass Food Storage Containers
Worried about food safety? With these glass food storage containers, you won't have to worry about chemicals seeping into your food. Long-lasting, stackable, and high quality, you'll love this assortment of glass food storage containers.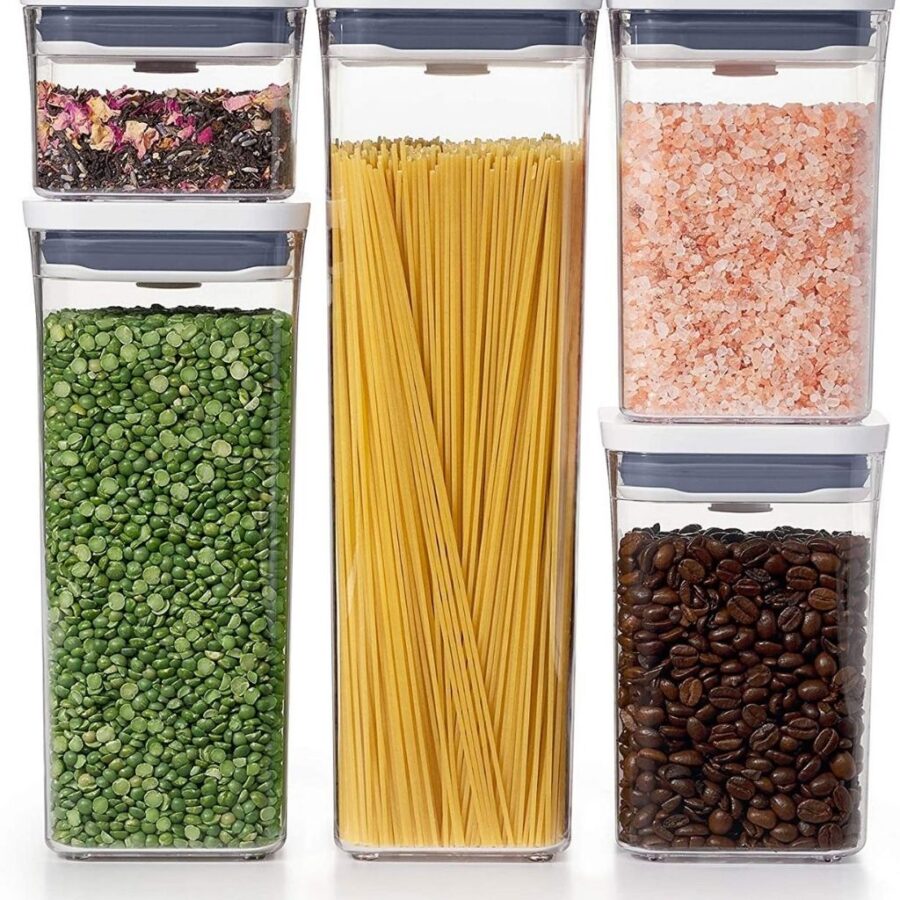 Pros and Cons of Glass Food Storage Containers
Pros
No concern about harsh chemicals seeping into your food.
Easy to clean.
No staining.
Great quality.
Cons
Can break easily.
More expensive than other storage options.
Plastic Food Storage Containers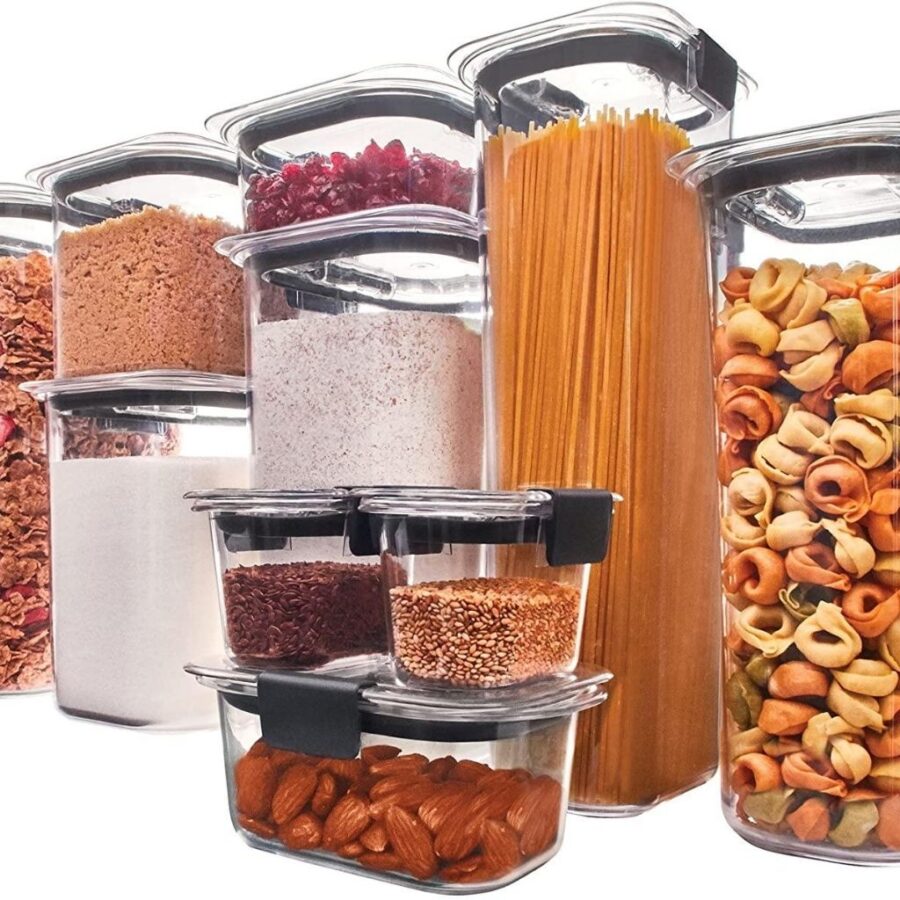 Plastic is one of the most affordable and easily accessible storage options when you're wanting to store some of your favorite foods. Here are some of my favorite plastic storage options:
Pros and Cons of Plastic food storage containers
Pros
Affordable.
Stackable
Durable.
Cons
May stain easily with certain types of foods.
Some options aren't BPA free.
Can warp or crack over time.
Silicone Food Storage Containers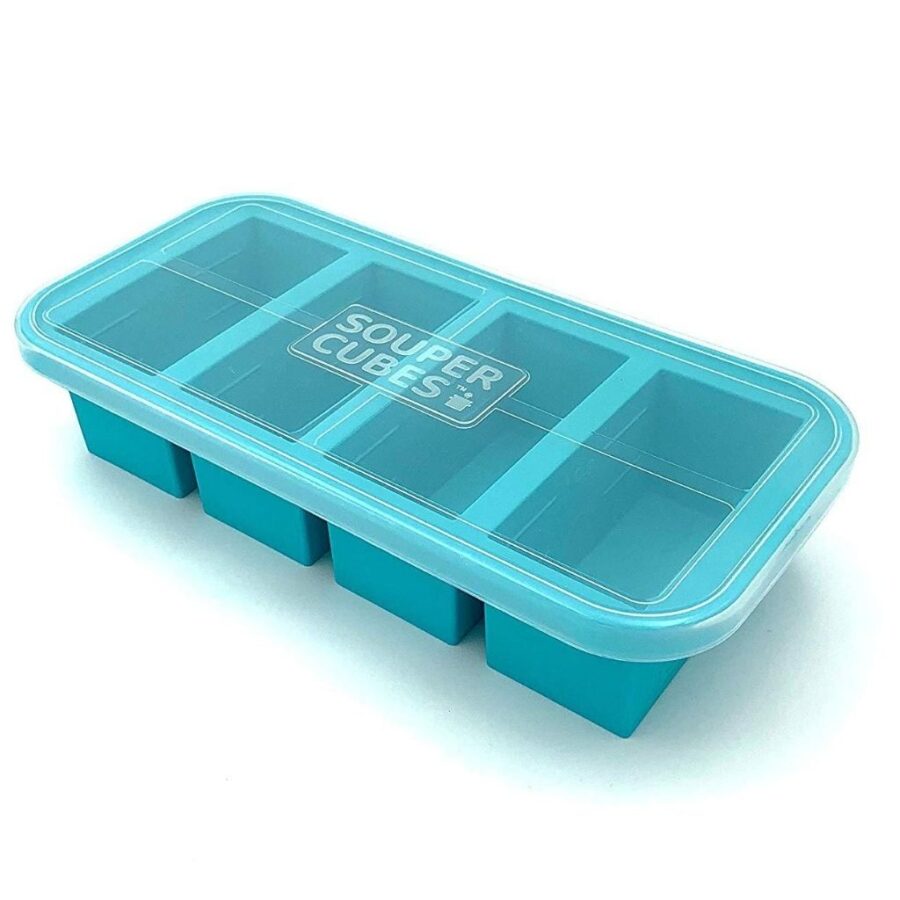 Pros and Cons of Silicone Containers
Pros
Doesn't Stain Easily
Doesn't retain Odors
Affordable
Cons
More likely to allow your food to be susceptible to freezer burn
BPA Free Plastic Bags For Storage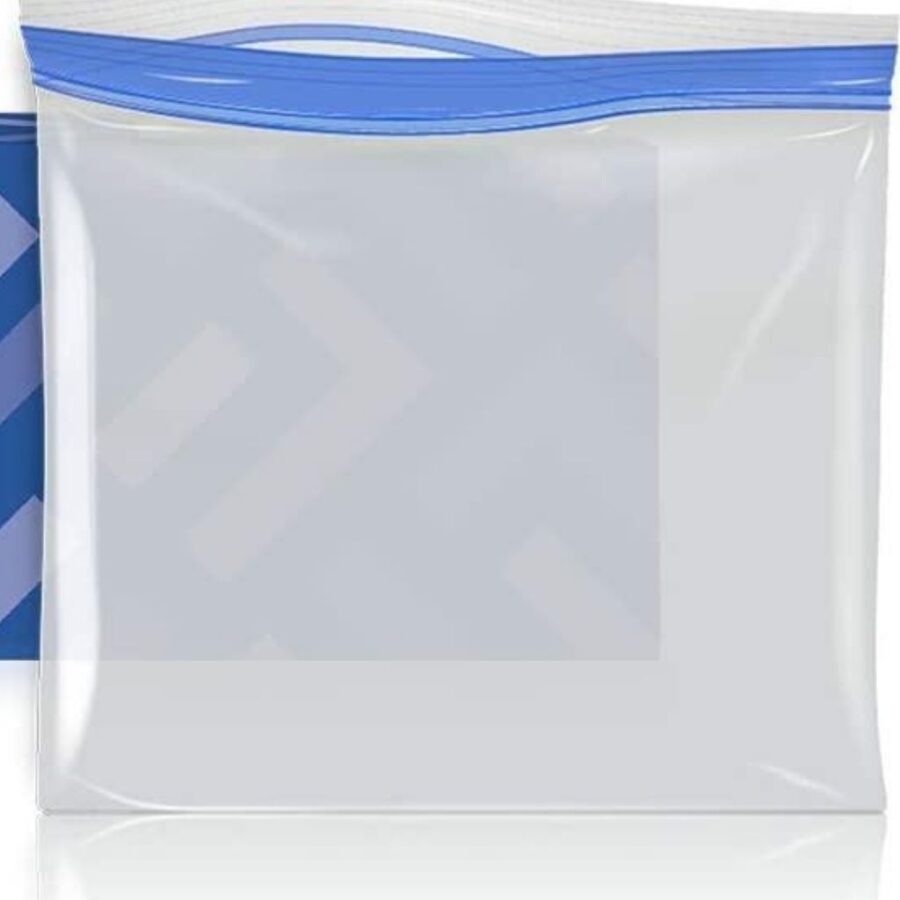 Freeze a lot of food? Are you on a tight budget? Freezer safe bags are the most affordable option for food storage containers. They might have a bad reputation for allowing your food to get freezer burn, but if you choose the right ones, this is an excellent food storage option.
Pros and Cons of BPA Free Food Storage Bags
Pros
Very affordable
Disposable
Easy to stock up on
Takes up little space in your freezer
Cons
Most types aren't BPA free
Creates more waste
More prone to freezer burn
Features To Consider For Freezer Food Storage
While finding good food storage options may seem like a simple task, there are several features you will need to consider before investing in the right food storage containers to save your favorite foods and leftovers.
Here are the factors to consider when choosing the best containers for your freezer
Ease of Closing
Odor/Stain resistant
Stackability
Even Freezing
Reusable vs. one-time use
Dishwasher safe
Microwave safe
1. Best Closures for Freezer Food Storage Containers
There are several different closure options for your food storage. This is an important factor to ensure no additional moisture gets to your food.
There's nothing worse than freezer burn or stale food that you have to toss because of poor storage methods. Here are a few of the different types of food storage closures:
Twist and Seal
Click and Seal
Zip Top
Easy Seal Top
Each of these offers various levels of protection for the food you're storing. If you're storing food in your pantry, any of these options will keep your food from spoiling.
If you're storing food in your freezer, you'll want to make sure you're using the best type of seal you can find to avoid freezer burn and leakage. For the freezer, I would rank the sealing type from best to worst as:
Twist and Seal
Click and Seal
Easy Seal Top
Zip Top
2. Odor/Stain Absorption
Different foods can be more forgiving than others when it comes to letting food odors and stains penetrate the food storage containers. The most frequent offenders to these types of stains are:
Tomato Sauce
Recipes with onions
Heavily spiced dishes
If you're trying to store any of these foods, I would recommend choosing one of the storage options I listed earlier in this order:
Glass
Silicone
Plastic
BPA Free Bags
Try one of the more resilient options and see how it handles. If there is still staining or residual odors in the glass or silicone food storage containers, opt for one of the BPA free bags so you can toss them after each use.
4. Even Freezing
Think of your food that you're putting in the freezer as giant ice cubes. The thinner the ice cubes, the faster it melts or defrosts. If you want to save food and reheat it quickly, you'll want it to defrost quickly.
When choosing the right food storage container, you'll want something that freezes evenly and is a thin layer so it's ready to eat quickly. You'll want to opt for something that is square or rectangular over something that is oval or round.
5. Reusable Vs. One Time Use
One of the biggest cost concerns with food storage is how many times you can use it versus how much it costs.
Some food storage containers are very affordable but are not durable. The cheaper options may be prone to staining with certain foods, warping when being heated, or breaking under the extreme temperatures of a freezer.
The more expensive food storage containers might be a stretch for your budget but will end up saving you money and reducing waste over time.
6. Dishwasher Safe
Hate dishes? Me too. They're even more cumbersome when you have to wash them by hand. For this reason, make sure you select food storage containers that are dishwasher safe so you're more likely to reach for them over and over again.
If you're environmentally conscious, this will be a major consideration for you as well. Something you can use over and over is more environmentally friendly than something that gets tossed in the trash or recycling after each use.
7. Microwave Safe
If a freezer dish isn't microwave safe, it's a waste of time.
Seriously. Who freezes anything and wants to wait a day or two for it to defrost in the fridge? For the best freezer storage container option, you'll want something that you can pop in the microwave and defrost quickly.
That being said, it's even more important that you choose a BPA free freezer bag so that the bag doesn't emit harmful chemicals while it is exposed to the high temperatures of a microwave during the defrost process.
Looking For More Great Kitchen Gadget Reviews?
If you found this post on how to choose the best food storage containers helpful, make sure to share it with your friends on Pinterest and Facebook so they can decide if this is the freezer storage solution for them too.
Need More Recipes To Stock Up On?
Indian Instant Pot, Keto Instant Pot, Instant Pot Fast and Easy, Healthy Instant Pot & Vegetarian Instant Pot.