Protein Pudding is the perfect low carb, high protein sweet treat. With a few simple ingredients and a easy steps, you'll have a gluten free treat in a flash.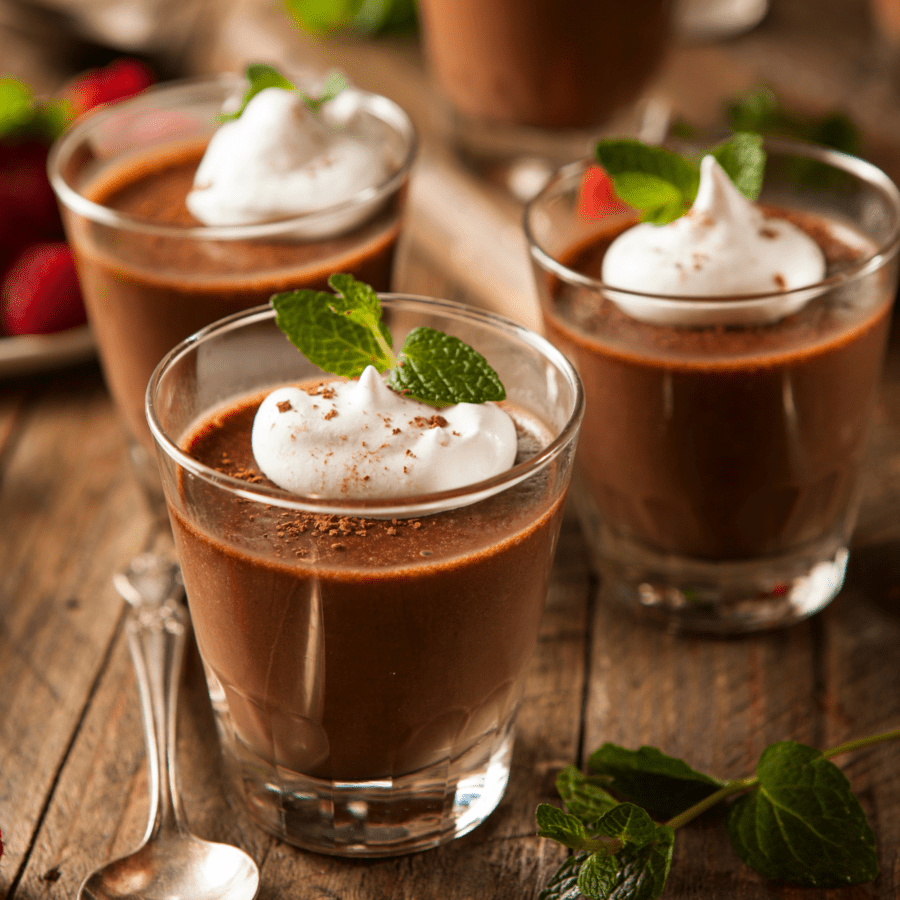 Why This Will Be Your Favorite Low Carb Treat
Low Carb. Only 9 net carbs per serving. This is a large portion and can easily be split into two servings!
Minimal Ingredients. Under 5 ingredients for a super flavorful keto-friendly dessert.
Gluten Free. A tasty treat with no specialty ingredients for makes for a simple and affordable gluten-free snack.
Are Protein Puddings Good For You?
What may be good for one person may not necessarily be good for another person. It all depends on your daily macro goals and your dietary lifestyle.
If your lifestyle leaves you looking for new ways to incorporate more protein or keep your carbs at a minimum, protein pudding may be the perfect choice for you.
As always, always consult your physician before changing up your dietary regimen to ensure it is a healthy choice for you.
What Is Protein Pudding Made Of?
Protein Powder- Picking the proper protein powder is important if you're eating low carb. Look at the nutritional values closely to ensure you are choosing one that is keto-friendly before you get started.
Almond Milk- I prefer to use unsweetened vanilla almond milk for this recipe. It gives just a hint of natural sweetness without a ton of added sugar.
Sugar Free Cocoa Powder- Sugar Free cocoa powder is best for this. If you're having trouble finding some that say they are sugar free, check out some that are labeled as dark chocolate. Many dark chocolate options are often also low in net carbs.
How To Make Protein Pudding
Preparing this Protein Pudding couldn't be any more simple. Follow these two simple steps for a delicious keto dessert:
Add all ingredients to a blender.
Blend until smooth and serve.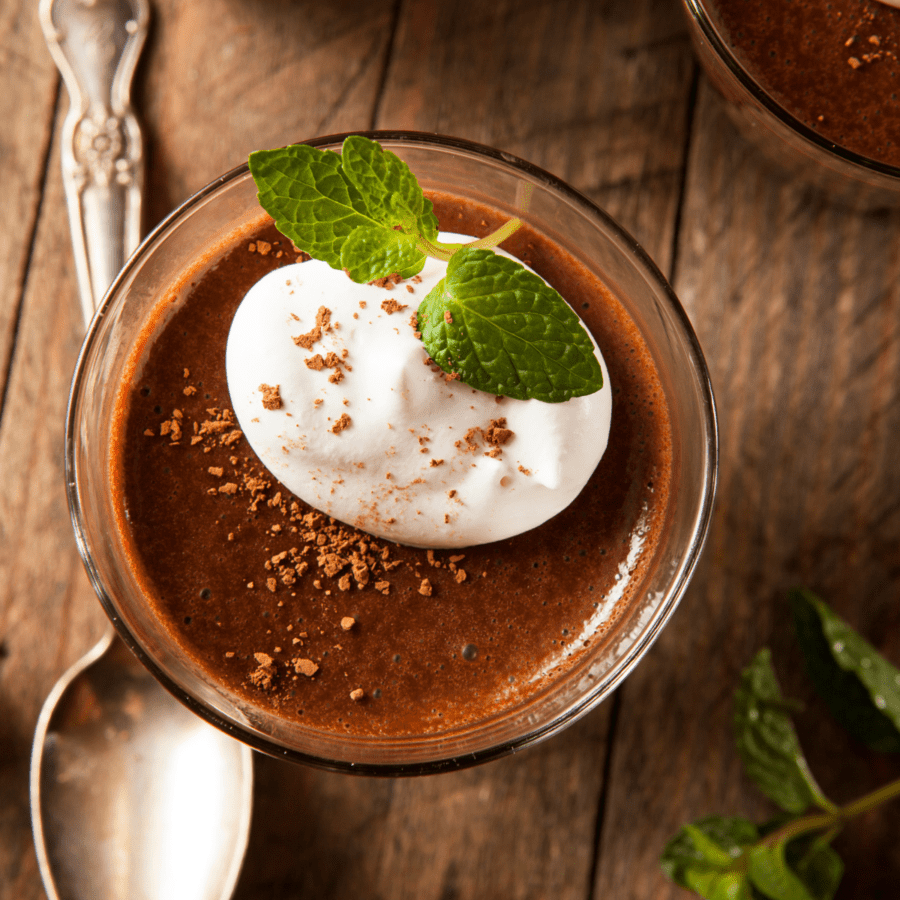 Variations
There are times when we're living a low carb lifestyle that we can feel like we're missing out on some of our favorite foods. It is key to keep your cravings at bay with some delicious low carb alternatives.
Try out some of these delicious variations to my Protein Pudding for a delightful bite, no matter what you may be craving:
Peanut Butter Chocolate. For a peanut butter kick that rivals your favorite peanut butter bar, add a tablespoon of sugar free peanut butter before blending.
Banana Peanut Butter. If you're not watching your carbs, toss half of a banana in the blender with the rest of the ingredients for a fruity and traditional flavor combination.
Vanilla. Swap out the chocolate protein powder for vanilla and add a splash of vanilla instead of cocoa powder for a delicious vanilla version.
Mint Chocolate. Add in a splash of peppermint extract for a bite that will remind you of a Mint Chocolate Brownie or Peppermint Mocha.
What Can You Add To Protein Pudding?
This Protein Pudding is fantastic when served as is, but sometimes you need something to make it feel a little extra special. Here are a few of my favorite things to garnish it with:
Blueberries
Raspberries
Whipped Topping
Strawberries
Cinnamon
How Long Does It Last?
Protein Pudding is incredibly easy and quick to make, so whipping up a fresh batch is incredibly simple. That makes the short shelf life not seem so terrible.
The longer this keto pudding rests, the more it will begin to separate. You can incorporate almond milk with protein and cocoa powders, but I find it is best made fresh.
For the best bite, store any leftovers you may have in an airtight container in the refrigerator for up to 2 days after preparing it.
More Keto Dessert Recipes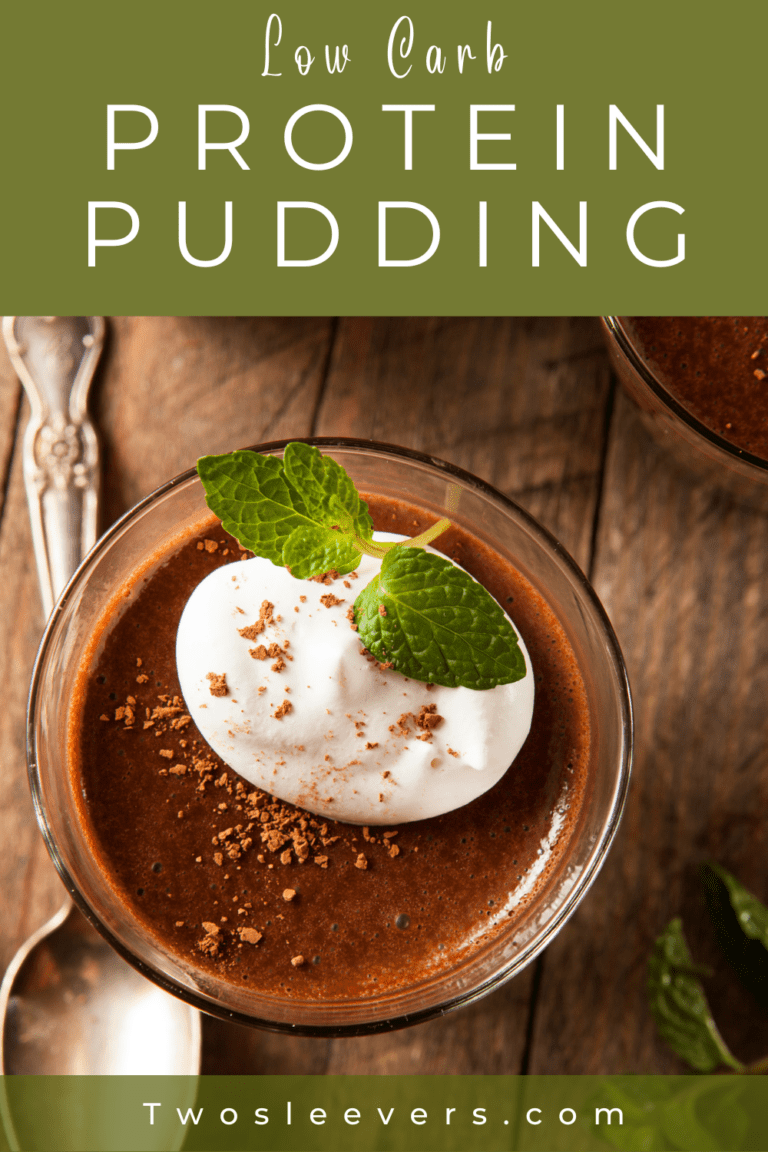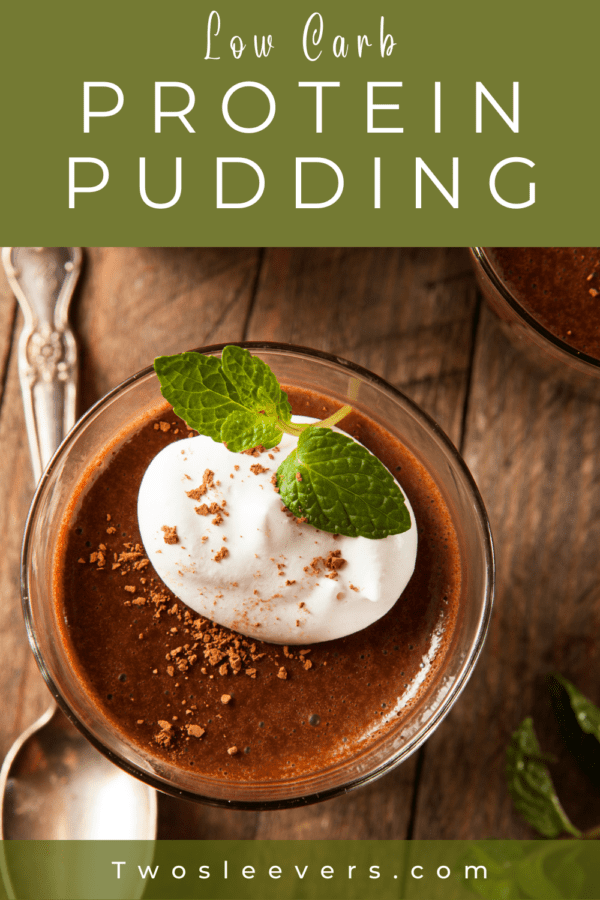 Pin It!
If you love this Protein Pudding as much as we do, make sure you share the recipe with your friends on Facebook and Instagram so they can try it too! Don't forget to Pin it so you can make it again soon.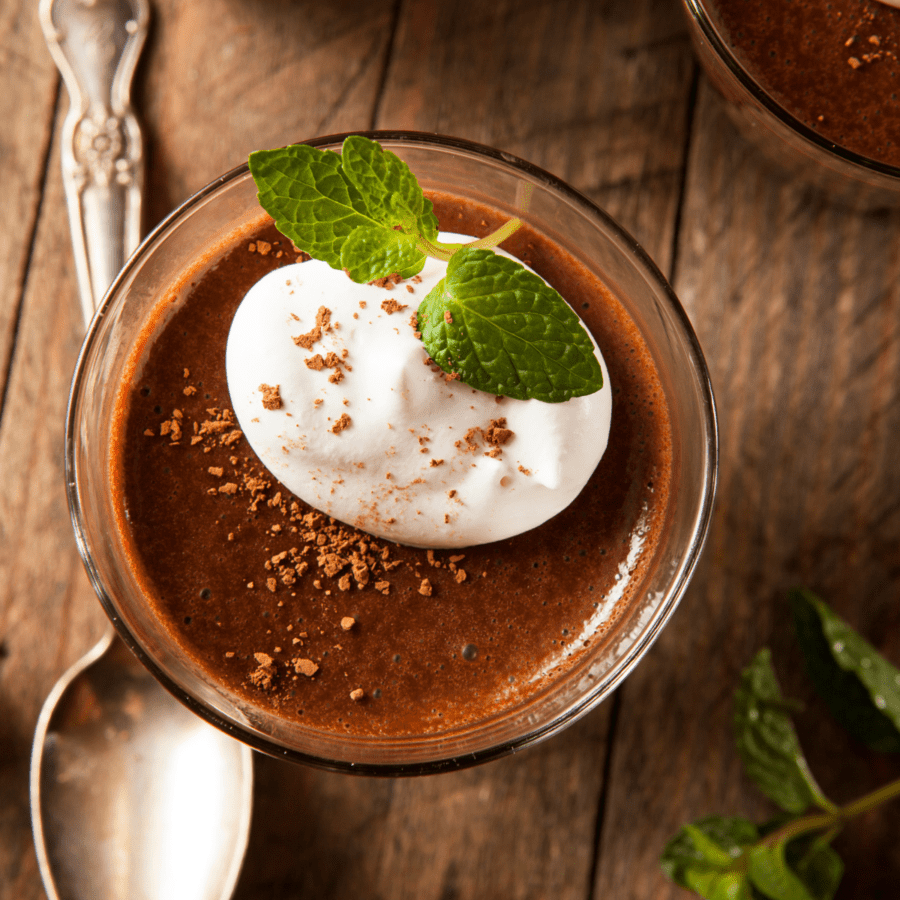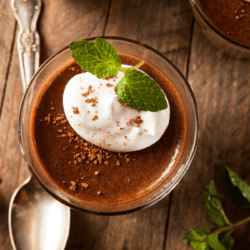 Protein Pudding | High Protein Dessert
Ingredients
1

scoop

chocolate whey protein

3/4

cup

Unsweetened Almond Milk

3

tbsp

Unsweetened Cocoa Powder

2

tbsp

Creamy Peanut Butter
Instructions
Pour all ingredients into a blender and mix until smooth.
Don't forget to check out my other Keto cookbooks.
Keto Instant Pot, Keto Fat Bombs, Sweets, & Treats, and Easy keto in 30 minutes.