Have you heard about my new Instant Pot Healthy cookbook yet? It's a variety of over 100 healthy and delicious Healthy recipes that you can make easily in your Instant Pot.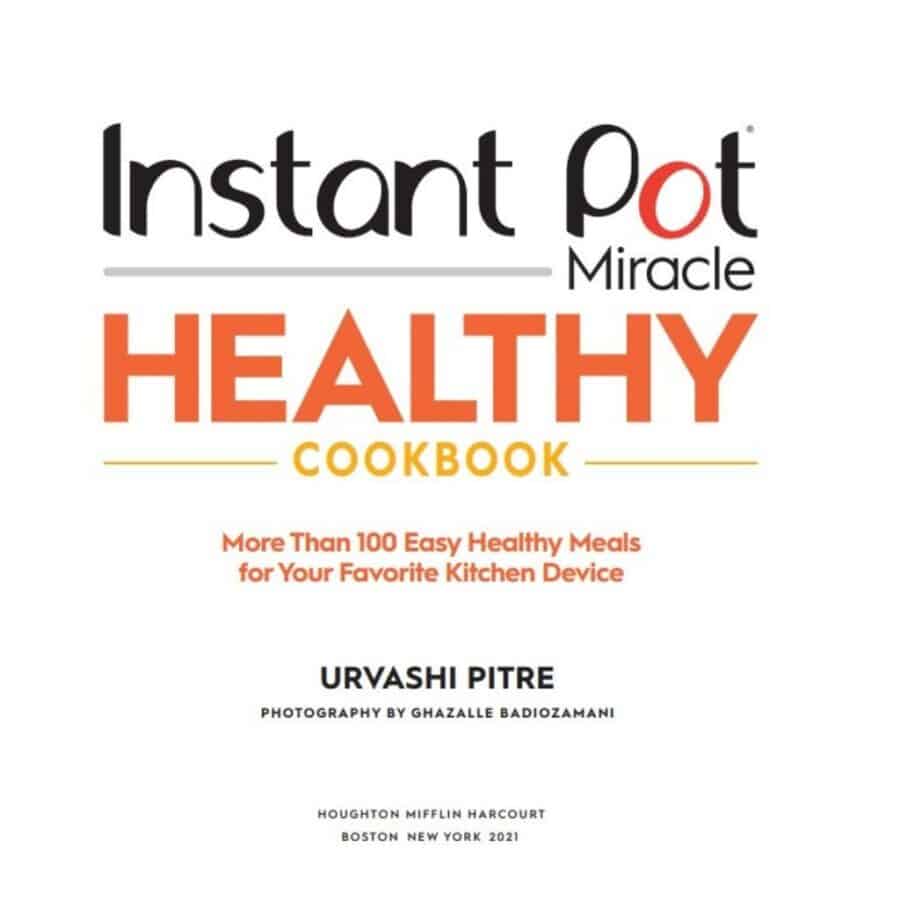 Jump to:
What's So Great About This Instant Pot Healthy Cookbook?
Easy. If you can chop, mix, blend, stir, and press buttons, you can make these dishes.
Authentic. Filled with recipes using authentic flavor profiles and ingredients from all over the world.
Tested. All of the recipes in this book have been thoroughly tested for the best possible results.
Healthy. These recipes are loaded with delicious healthy ingredients.
Order Now
Healthy Instant Pot Cookbook
Why You Should Trust My Instant Pot Recipes
I have been cooking with pressure cookers for over thirty-five years. My relationship with them has evolved. Just as in other long-term relationships, over the years I have loved them, used them, taken them for granted during busy times, explored their capabilities during times of rest, understood their giving nature better, and fallen in love with them again.
About five years ago, I discovered the world of electric pressure cookers. Soon after, the Instant Pot entered my life, and slowly, it took over my kitchen.
My love for the Instant Pot and food lead me to cook. A lot. So over the last few years, I have written FIVE Instant Pot Cookbooks.
What Does Healthy Mean?
Good question! Healthy means different things to different people. I cannot imagine that a vegan and a carnivore keto person could ever agree on all points of healthy eating. I myself have been vegetarian as well as keto over the years, and I'd be the last person to tell you that one way of eating is good for everyone.
What I did was select criteria that I think most people would agree to constitute healthy, nourishing food.
Under 500 Calories - All of the recipes included in this cookbook come in at under 500 calories per serving to help keep you within your daily calorie goals without sacrificing taste.
Whole, Unprocessed Foods - Forget the prepackaged sauce mixes and canned foods. I used whole, unprocessed foods as much as possible when creating these recipes.
Minimal Refined Carbs - While there are still recipes containing carbohydrates in this cookbook, I tried to limit them to whole, unprocessed ingredients. Think of ingredients like beans, rice, and vegetables.
Balance - All of these recipes are either lower in carbs and higher in fat or higher in healthy carbs and lower in fat to keep things balanced.
Dietary Substitutions - Having freedom with recipes to modify them to your specific dietary needs is important. I included ways to make them vegan, dairy-free, low carb, along with other modifications in this cookbook.
Minimal Added Sweeteners - A few of the recipes suggest a pinch of sugar or sweetener as optional. Sometimes a recipe needs a touch of sweetness to counteract the acid, but this is purely optional in all the recipes in this book.
High Fiber - You will notice that I call for a lot of veggies in these recipes. While that increases the number of ingredients, your mother was right when she said veggies were good for you!
Meat As A Seasoning - You may look at some of these recipes and wonder why I think a pound of meat should feed six people. It will make sense if you consider the fact that the recipe also calls for lots of veggies. In this case, meat serves as an important, but not central, part of the meal. If you're looking for additional vegetarian recipes, you might be interested in my Instant Pot Miracle Vegetarian Cookbook as well.
Minimal Processed Meats - I love bacon and sausages as much as the next girl. But since many of us try to reduce or avoid nitrates and processed meats, I only have one or two recipes that use bacon or smoked sausage. Everything else calls for fresh meats and often naturally lean meats.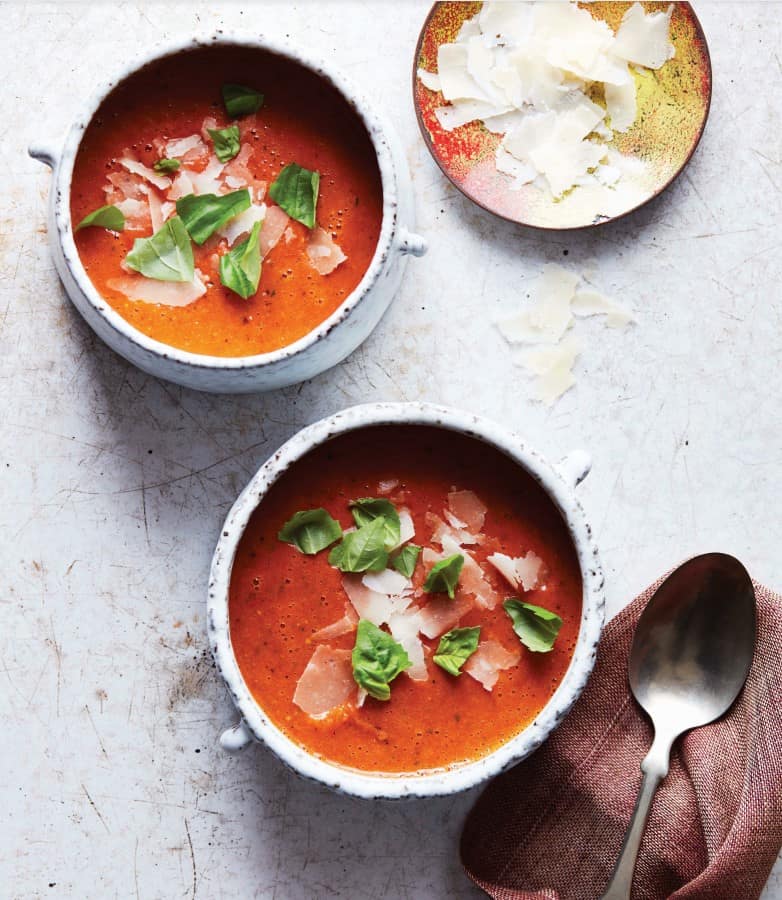 Why Did I Write A Healthy Cookbook?
As a recipe maker, food blogger, and cookbook author, I felt compelled to compile recipes that fed my reader's health as much as they did their stomachs.
It is easy to make delicious, comfort food recipes full of processed, high calorie, unhealthy foods. I felt the real test to my development of flavors was making food people truly loved to eat while keeping things healthy and fulfilling.
I hope you find these recipes do just that. When you try these recipes, I would love for you to tell me which one your family loved the most in the comments!
Why Use An Instant Pot?
Speed
The Instant Pot speeds up cooking by two to six times, making it extremely energy-efficient while preserving nutrients and resulting in healthy, tasty dishes. This is especially true for tough grains and beans. The Instant Pot is the fastest, easiest, most foolproof way to get these done.
Tough beans like chickpeas and red kidney beans can be prepared in about thirty minutes under pressure and, best of all, require no stirring or watching over the dish as it cooks.
Fresh or frozen green peas, sweet corn, and baby carrots can be steamed in two to three minutes.
For mashed potatoes, there is no longer a need to boil in water for fifty minutes—instead, steam them for only fifteen minutes.
Hands-Off Cooking
Hands-off cooking is what most people find so appealing about cooking with an Instant Pot. Once you place your food in it and set the appropriate cooking time, you can be assured that the food will cook as it should and you'll be presented with a tasty meal when it's done. What's more, your meal will be kept warm until you're ready to eat.
Better Nutrition And Taste
The fully sealed environment of the Instant Pot traps the flavors, nutrients, and aromas of the food instead of releasing them throughout your home. Heat is distributed evenly, deeply, and quickly once pressure builds up.
Minimal water is required for steaming, so vitamins and minerals are not leached or dissolved. Greens retain their bright colors, meats are well cooked, and whole grains and beans are perfectly tender and delicious.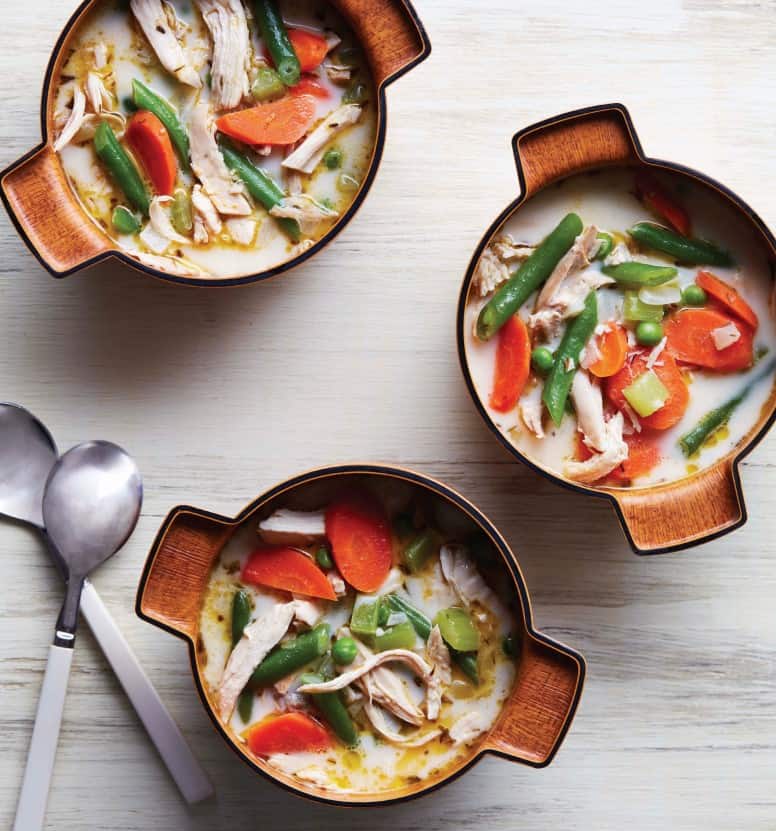 What Recipes Will You Find In This Healthy Instant Pot Cookbook?
This Healthy Instant Pot Cookbook has over 100 recipes that are delicious but also nutritious. When most people think of Instant Pot cooking, they think of soups and stews. Well, rest assured that you will find so much more than that in this cookbook.
You will find recipes that are great for nearly every occasion. Enjoy recipes for appetizers, soups, stews, side dishes, salads, desserts, and seasonings.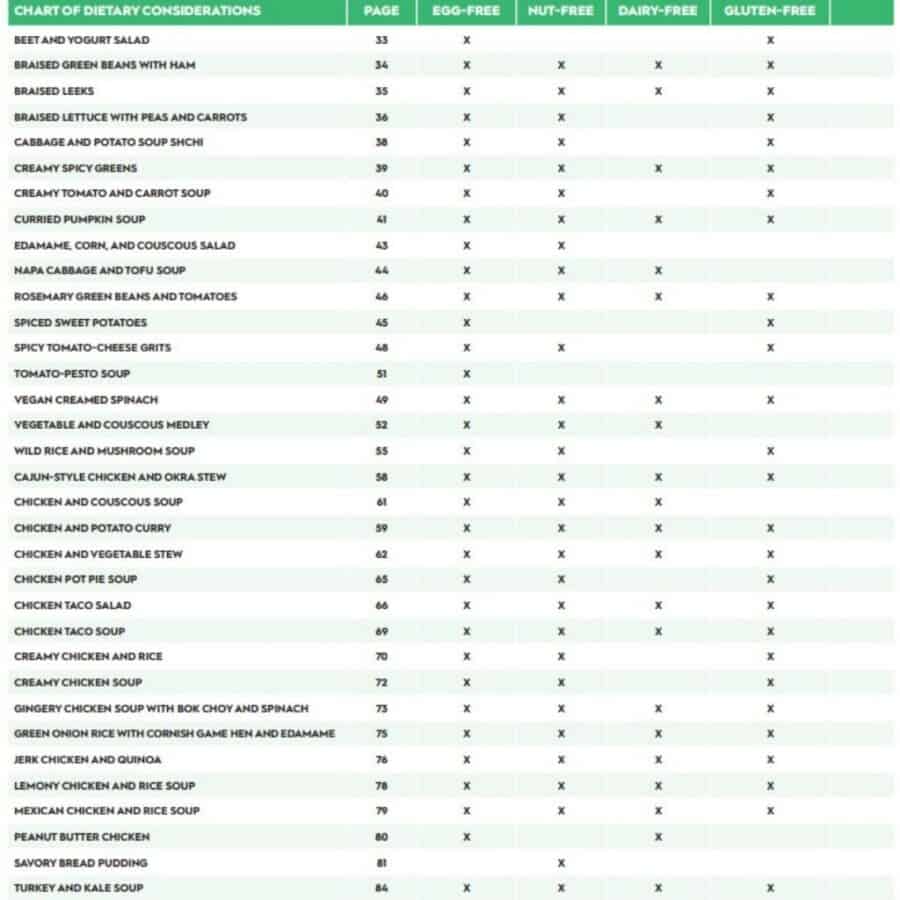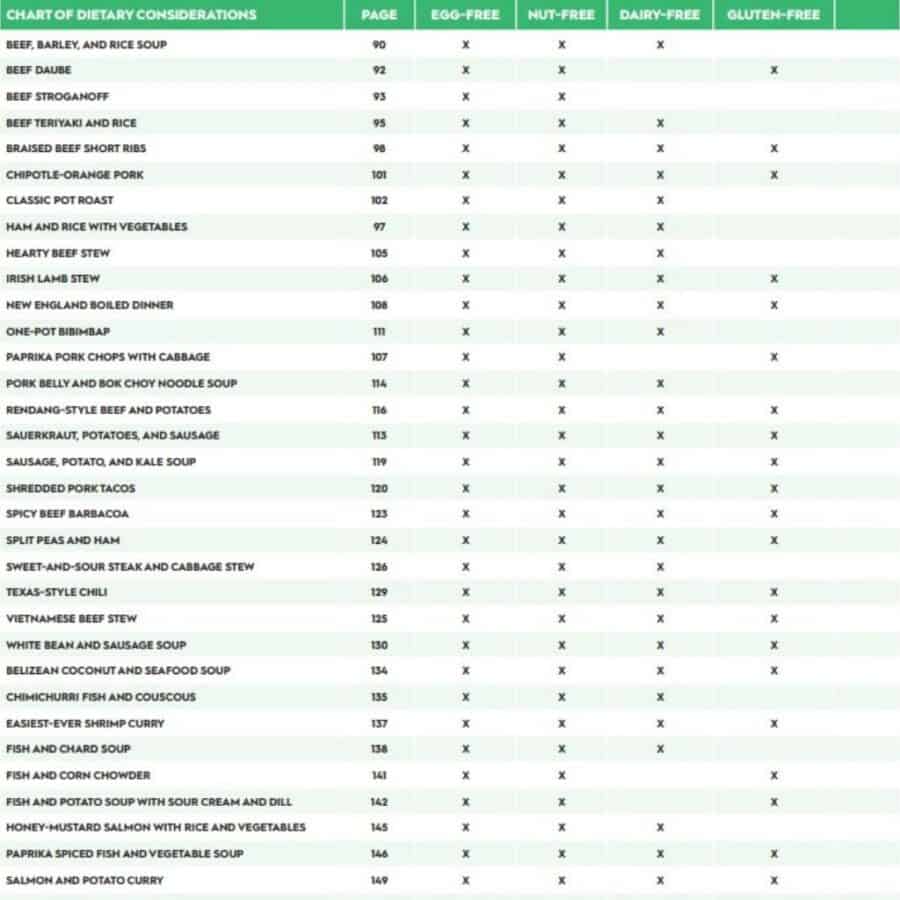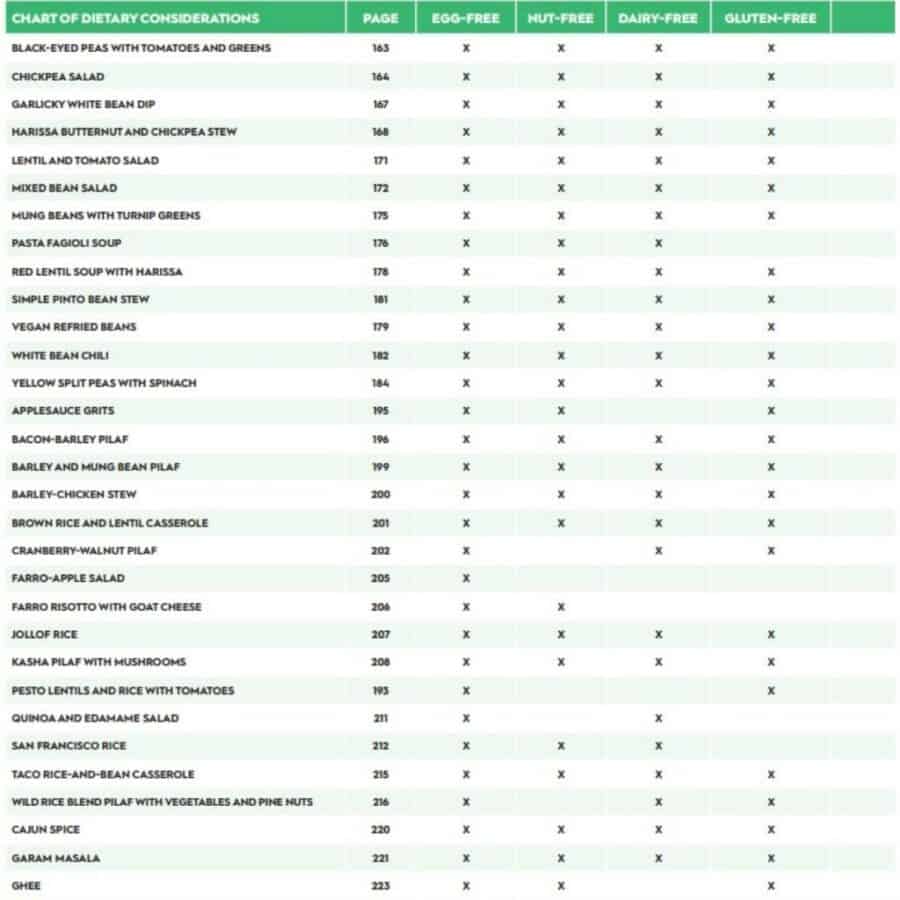 Check Out My Other Instant Pot Cookbooks
Indian Instant Pot, Keto Instant Pot, Instant Pot Fast and Easy, Healthy Instant Pot & Vegetarian Instant Pot.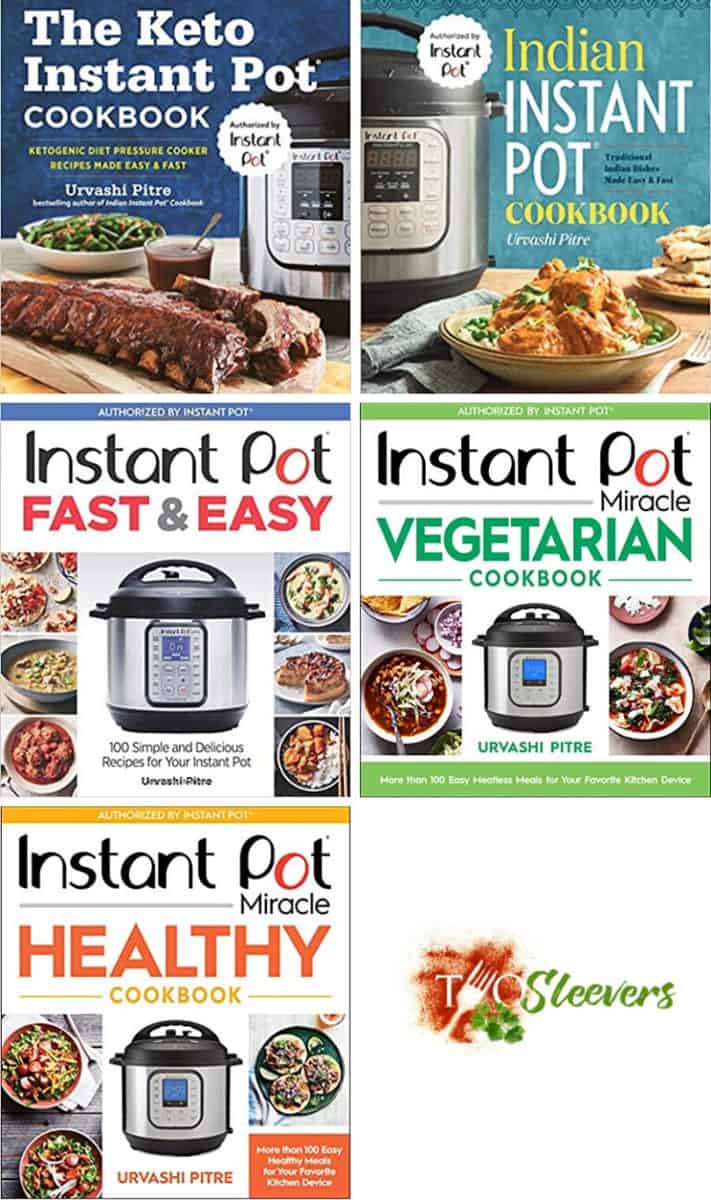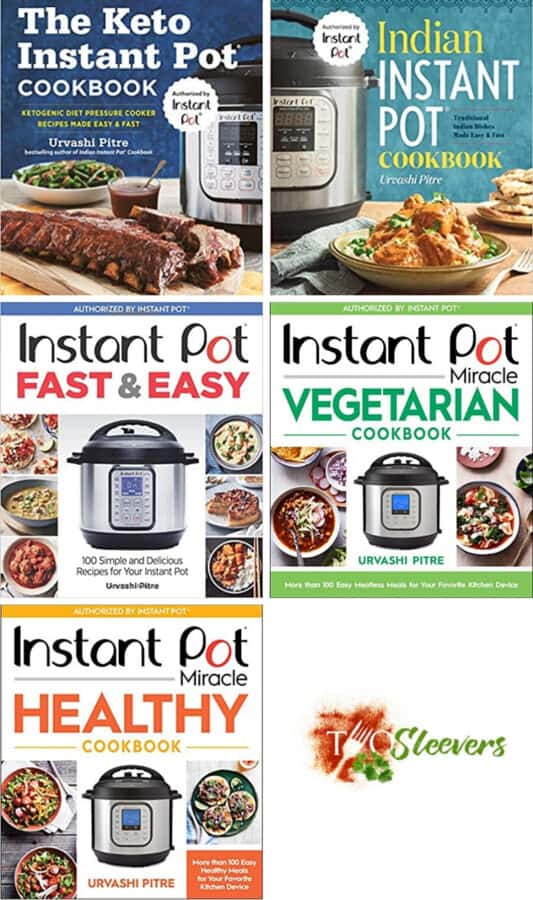 Not sure which model Instant Pot to buy? Read more about them in my Kitchen Gadget Reviews!
More Healthy Recipes
If you're excited to try this Instant Pot Healthy Cookbook, make sure you share this with your friends on Facebook and Pinterest so they can order a copy too.