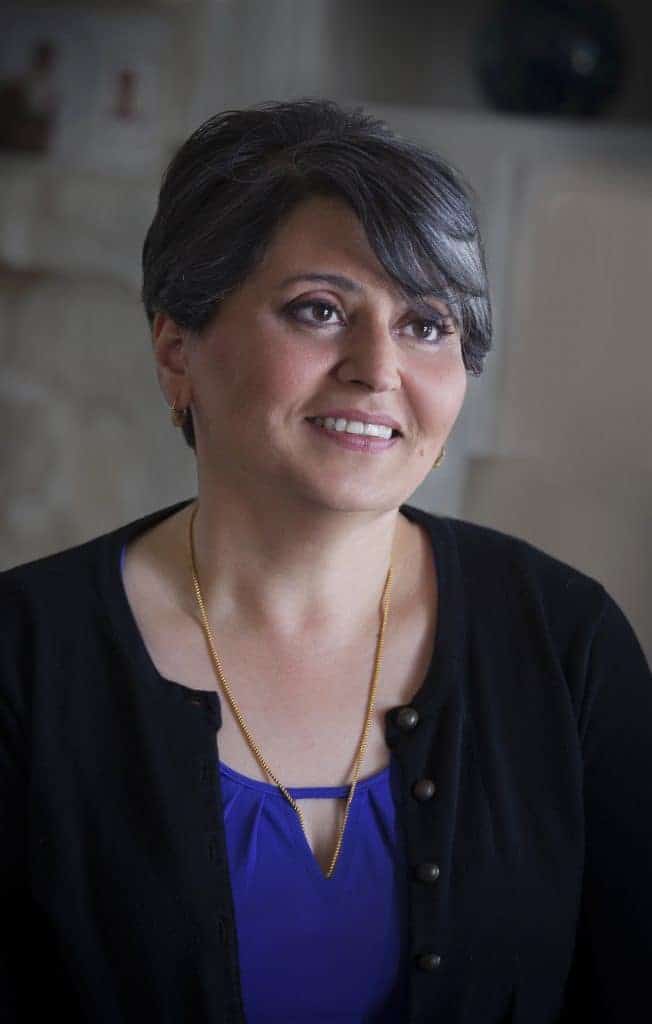 Yes I'm totally doing a feature on myself. I asked several other bloggers to fill out this Proust-like questionnaire, so it seemed only fair that I fill it out first, to ensure if wasn't something utterly arduous and un-doable. So I'm basically asking my own questions and answering them myself.
Which, if you talk to yourself as I often do, isn't that unusual an occurrence now, is it?
What ingredient can you not live without?
Urvashi: Garam Masala! I use it in place of whole spices and it's the easiest Indian cooking hack ever.
What is your greatest extravagance in your kitchen?
What kitchen tool would you put into a time capsule?
 Urvashi: An Instant Pot. Pressure cookers have changed so much over time, that I can't wait to see what the next 100 years will bring.
Who do you cook for?
Urvashi: My husband, my sons, my friends, my readers who flatter me by trusting me and trying my recipes. And let's face it I just really love to eat.
Which living chef do you most admire?
Urvashi: I am in awe of Raghavan Iyer and his massive tome, 660 curries. One of the best cookbooks I own.
Which do you love more when you blog? Photos or words?
Urvashi: Words! My photos need an intervention. It's okay, I'm seeking help. But the words are how I communicate with people and I love not just my words, but hearing theirs. That's what makes me so happy.
If you were to die and come back in a certain era, what would it be?
Urvashi: 100 years from now. I want to know what will happen in the future. It's not for nothing I do predictive analytics in my day job.
Who cleans up your dishes?
Urvashi: Isn't that why people have children?? Although my youngest will be gone to College next year. I need a Plan B.
What do you value most in bloggers?
Urvashi: Creativity, and partnership. Understanding that helping each other is not only the kind thing to do, but also the most fun thing to do. Not viewing the world as a zero-sum game, because guess what y'all? There's enough love go around.
What is your greatest regret?
Urvashi: I don't do regrets actually. They're verboten. The Universe unfolds the way it should.
What music do you listen to when you cook?
Urvashi: The song of my knives and cutting boards, the sizzle of food cooking, my spoons falling down, my dog Gracie diving in to get whatever I drop on the floor. Nothing sweeter in this world—other than hearing your kids and husband laugh.
Who is your sous chef?
Urvashi: Depends who I can corral into it that day. I'm an equal opportunity corraller.
What is your motto?
Urvashi: Don't die wondering. Just take a risk, face your fears, do it, and don't die wondering. I did an interview on this for Prudential actually. You can listen to it here on Everyday Acts of Bravery. I start at minute 10 or so, but the other stories before are awesome.
14. Where can people follow you?