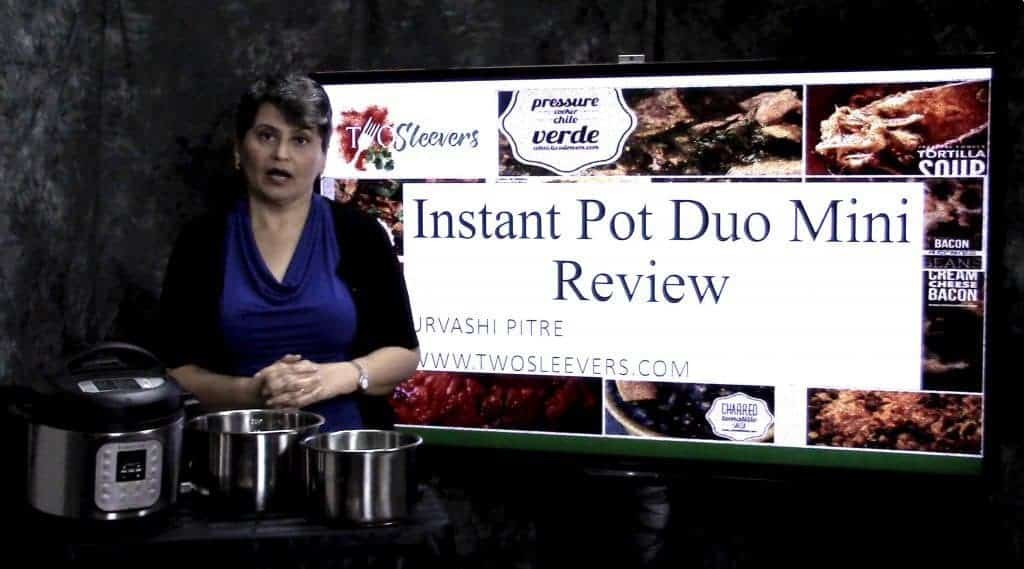 Unbiased Instant Pot 3 quart Mini Duo Review. Twosleevers answers all your important questions about the Instant Pot Mini Duo
What can you use it for?
How big is it really?
What will it accommodate?
Do you need to adjust cooking times due to size and wattage?
If you've found this video helpful, would you consider ordering an Instant Pot Mini via my affiliate link?
Enjoy the video!
WHAT CAN YOU USE THE INSTANT POT MINI DUO FOR?
It takes up 1/3rd less counter space compared to the 6 quart Ultra(71 sq. inch vs 113 square inches) so it would be perfect for smallmer kitchens, RVs, Travel, Dorms, Hotel rooms
Side dishes such as Rice, vegetables, desserts, making yogurt
Meals for 2-4 people
HOW MUCH CAN THE INSTANT POT MINI DUO HOLD?
1 cup black-eyed, 10 oz. frozen spinach, 2 cups water + PIP with ½ cup rice and water
8 cups of soup
4.5 cups uncooked rice
2 cups beans + 4 cups water
2 pounds meat/roast/chicken
Half a gallon of yogurt (or more)