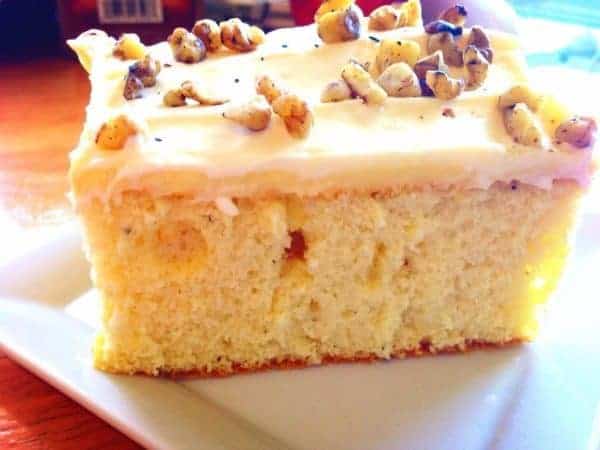 It's been a while since I've posted a low-carb or low sugar recipe so I thought I'd make it up to you by posting one that is positively decadent. This is a very simple recipe, that starts with a sugar-free box cake mix and then gets yummy things added to it. I suggest you make this into two 8″ round cakes, wrap and freeze one, and use one for this recipe. I'll post another recipe for the second half shortly.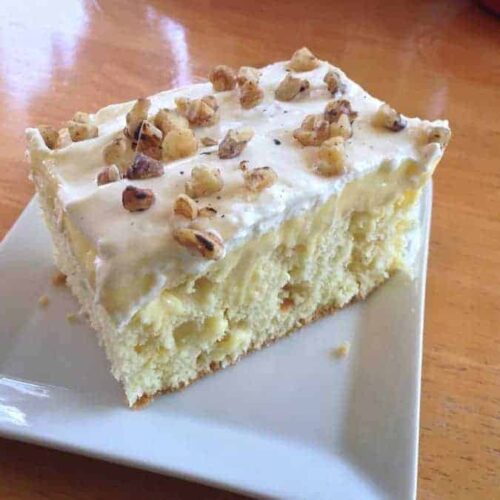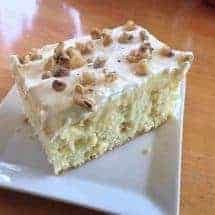 Cardamom Pudding Cake
Dietary Consideration:
Low Sugar
Ingredients
Pudding
1

package

sugar-free Jello vanilla instant pudding mix

1/3

scoops

NOW unflavored whey protein

1

cup

milk
Instructions
For the Cake
Make the cake per the directions on the package.

Pour into two 8-in round layer pans and bake until done.

You will wrap in foil and freeze one layer for a different recipe that I'm going to post (Low sugar trifle pudding yum!)

While the cake is still warm, use a big wooden chopstick and poke holes all the way down to the bottom of this cake. Make sure these holes are substantial and that they go all the way down to the bottom. Cover the cake with them, the more the merrier.

Meanwhile, mix the pudding package with the whey protein and the milk. I use an immersion blender for 30 seconds, but you can also use a whisk.

While the cake is still warm, pour this pudding all over the cake. Press with a spoon to ensure that the pudding goes into the holes that you made.

Put into the fridge and let cool.
For the topping
So this topping is one we love because it holds it's shape for hours.

Using a hand-mixer, blend all three ingredients together. Taste the topping to ensure you can taste the light almond flavor, and add more syrup if needed.
Assembling the cake
Take the cake and carefully spread the topping over the cake.

Sprinkle with sliced almonds.

This cake is very rich, and very flavorful with the cardamom. It goes well with Indian food. The good news is that since you've only made a half batch of cake into this recipe, you will limit the damage it's going to do to your low calorie life style because while it's low sugar, it's not low calorie.
Nutrition facts per serving
447kcal | Fat: 22g | Saturated fat: 7g | Cholesterol: 88mg | Sodium: 531mg | Potassium: 133mg | Carbohydrates: 56g | Fiber: 1g | Sugar: 29g | Protein: 6g | Vitamin A: 405% | Calcium: 204% | Iron: 1.8%
I am not a registered dietician or nutritionist. Nutritional information is provided a courtesy, and can vary depending on the exact ingredients you use.