Learn how to make Rice and Chana Dal together in one step in your pressure cooker or Instant Pot.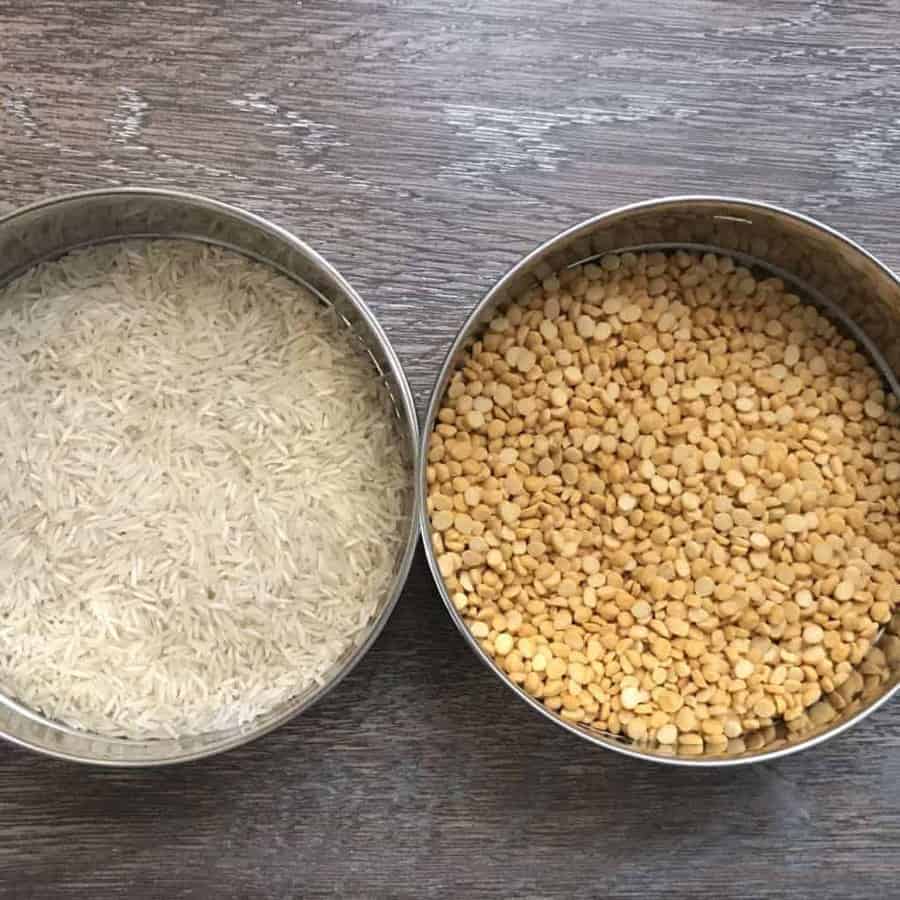 Rice and Chana Dal
When I learned how to cook, at every meal, we used a Instant Pot with three stackable pans. Bottom pan held the daal, middle pan held the rice, and the top pan often had a vegetable you were steaming or a potato or beets for a side vegetable or raita. I don't know why I didn't try that in my Instant Pot here. Once the Instant Pot was done, you could take the cooked dal and finish it in pan on the stove, and finish the steamed vegetable the same way.
I was planning to make Chana Dal today, and serve it with rice, and I decided it was time to do this the old fashioned way again, and make them at the same time.
So with this recipe, the rice is ready to go. But the Chana isn't quite. You still need to do something with it, and what you'll do is make Chana Daal Fry out of it using this recipe.
LOOKING FOR MORE DELICIOUS INDIAN RECIPES? TRY OUT MY INSTANT POT SAMBAR!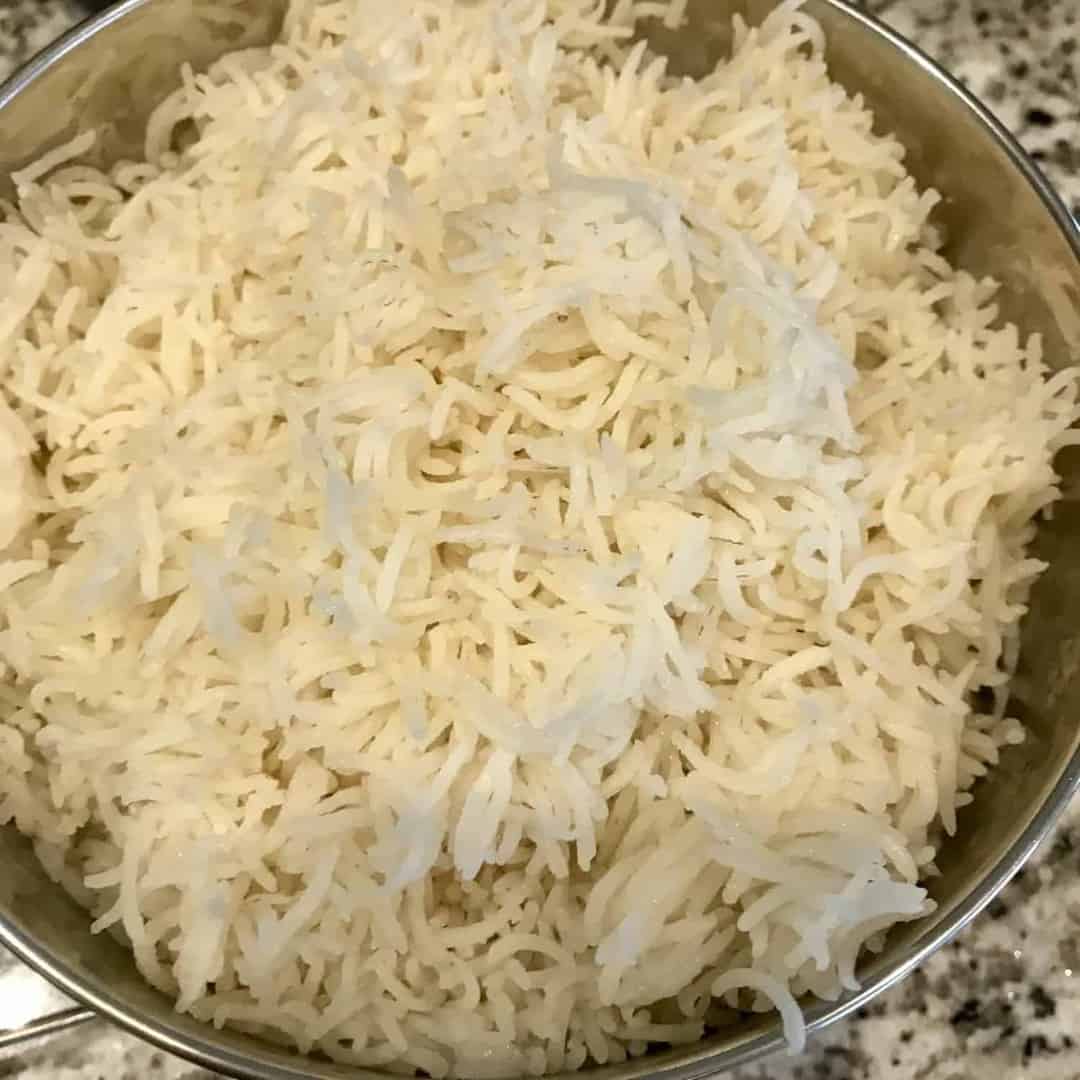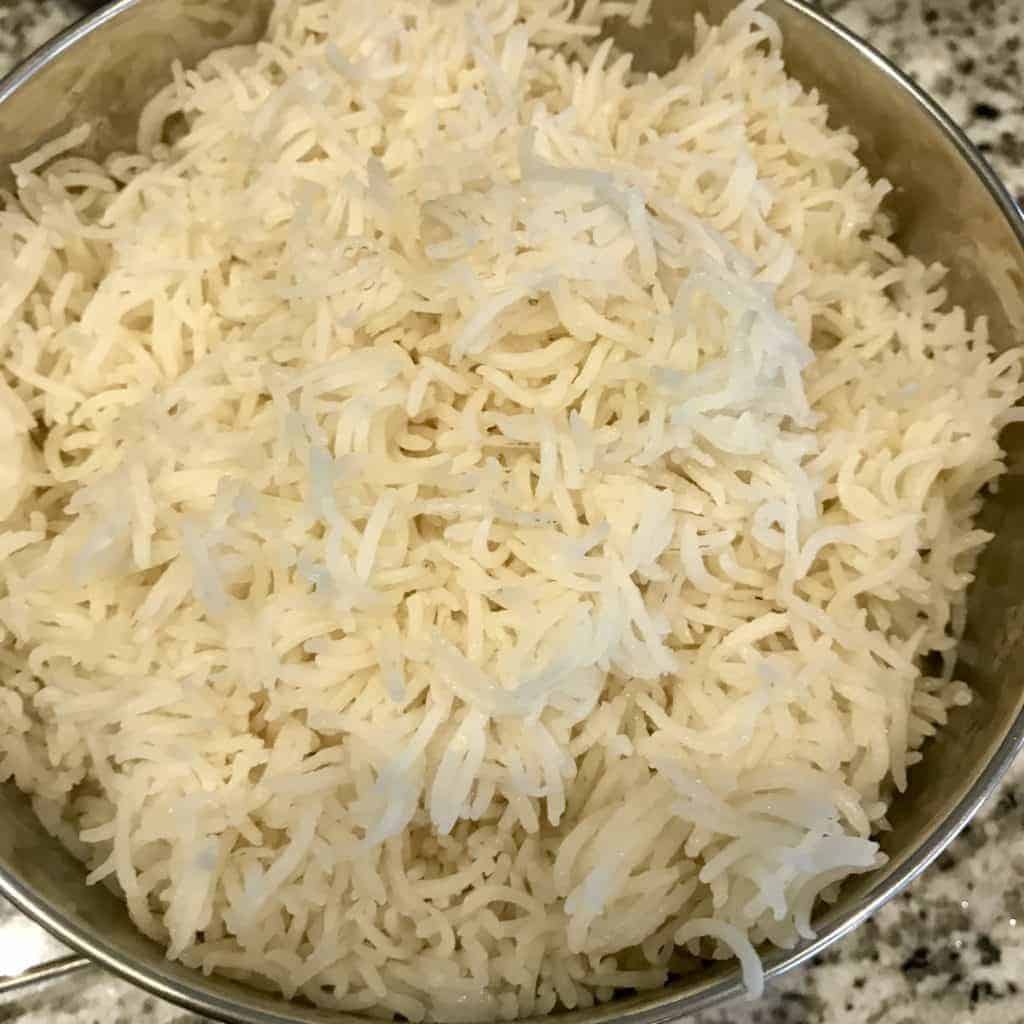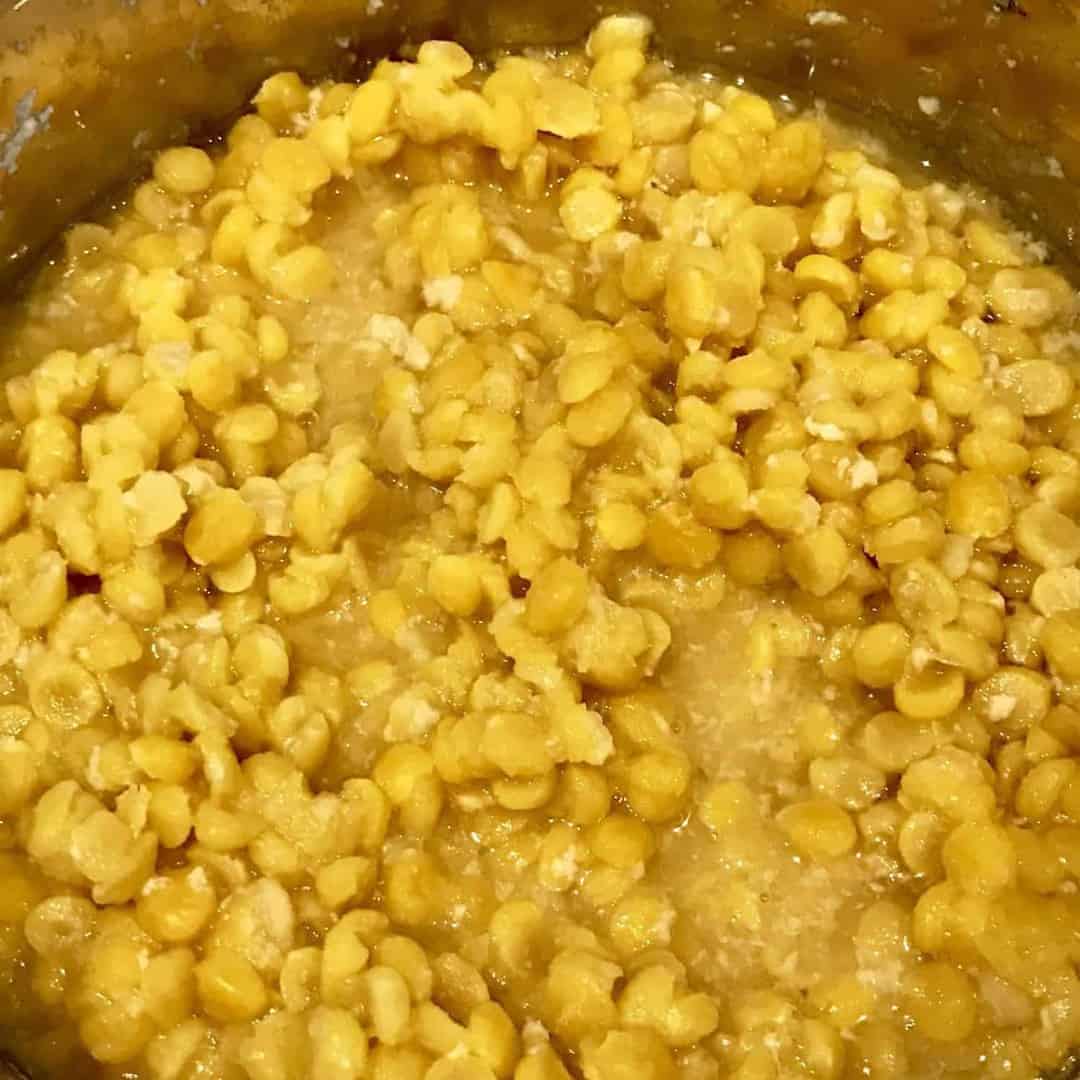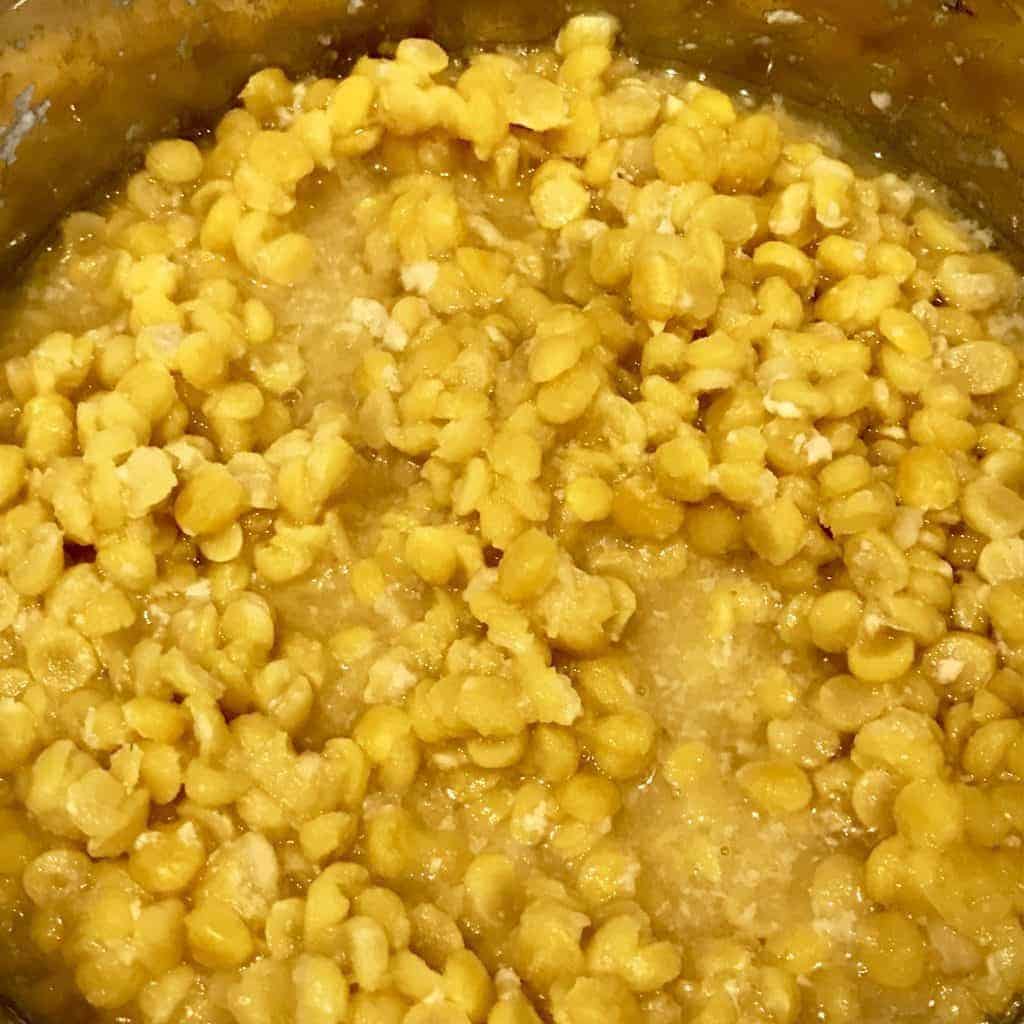 Here's how you do the PIP.
★ Did you make this recipe? Don't forget to give it a star rating below! Just click on the stars in the recipe card to rate.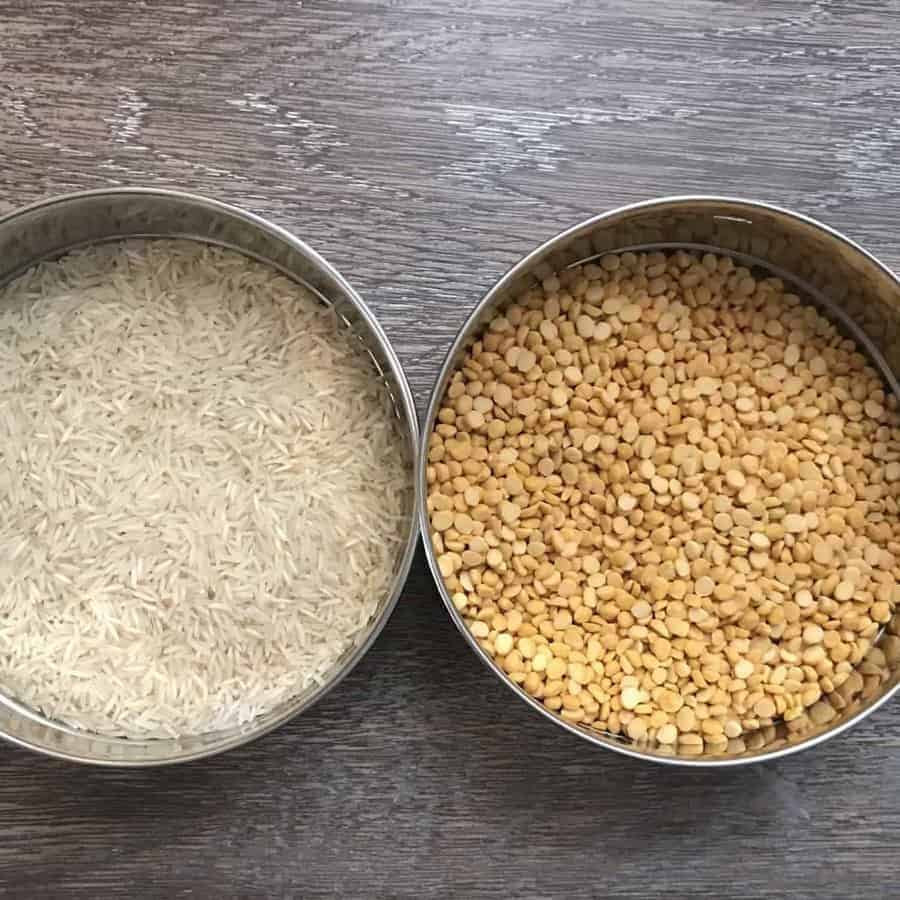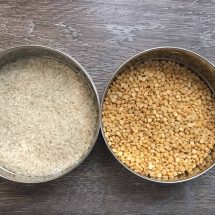 Rice and Chana Dal
Rice and Chana Dal is a delicious Indian dish you can cook in your Instant Pot. With the help of 2 stackable pans you can cook all the ingredients at once!
Cooking Style:
Instant Pot/Pressure Cooker
Ingredients
For the Chana
1/2

cup

split Chana Daal

(yellow split peas, split Chick peas)

2.5

cups

water
Instructions
Find two nesting containers that fit on top of each other.

Place the rice in the smaller container and rinse. Add 1 1/4 cups water, ghee, and salt and set aside.

In the larger container, place the rinsed chana dal, 2 1/2 cups water.

In the Instant Pot, place a trivet and then pour in 2 cups water. I had to take the trivet that comes with the Instant Pot and turn it upside down, so it wasn't so high.

Using either a silicone band or a foil sling, place the two containers on top of the trivet, with the dal below and the rice above. Cover the rice container loosely with aluminum foil and crimp the edges to lightly seal the rice.

Cook at high pressure for 6 minutes, and let it release pressure naturally.

Perfect rice, and chana ready to be cooked into something delicious.
Nutrition facts per serving
1098kcal | Fat: 12g | Saturated fat: 6g | Cholesterol: 25mg | Sodium: 2421mg | Potassium: 1179mg | Carbohydrates: 207g | Fiber: 27g | Sugar: 8g | Protein: 37g | Vitamin A: 2.9% | Vitamin C: 2.1% | Calcium: 14% | Iron: 32.5%
I am not a registered dietician or nutritionist. Nutritional information is provided a courtesy, and can vary depending on the exact ingredients you use.