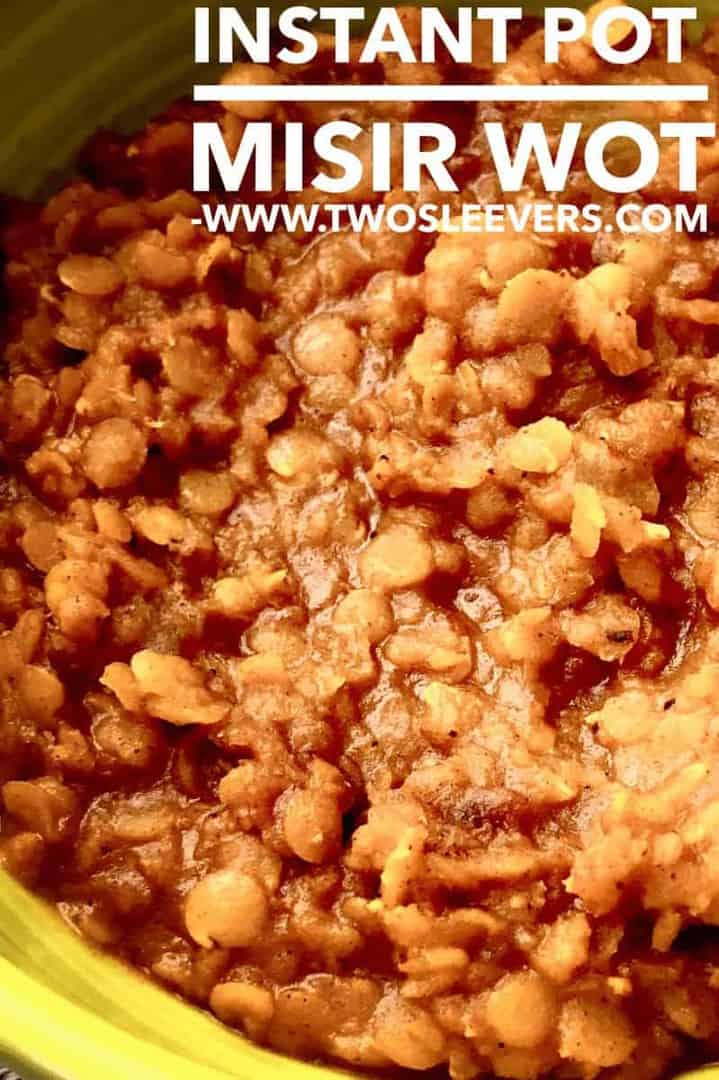 So When I made this, I cooked this along with a few other vegetables to make a proper Ethiopian meal, so it was done PIP. I'll post how to make this simply and easily in the pressure cooker, although of course this can be done stove-top as well.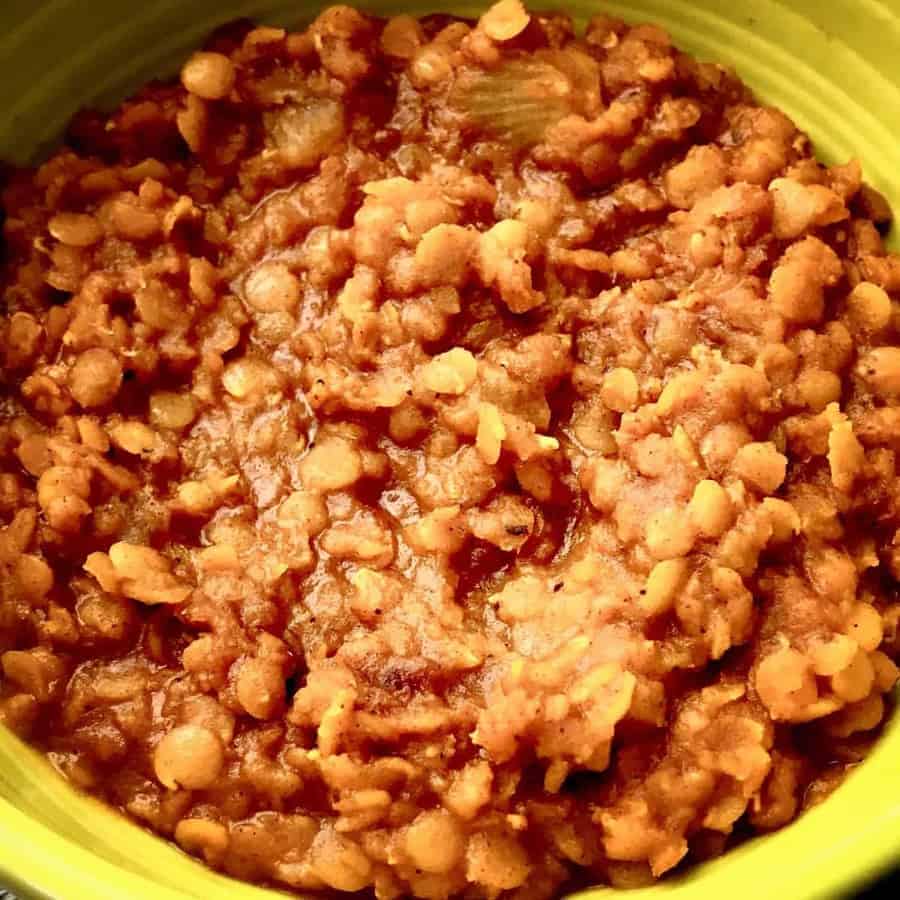 I'm going to post this as a PIP recipe, just the way I made it because you want this dish somewhat dry and it's not always easy to get the water proportions just right in a pressure cooker. Also, I only made 1/3 of a cup because I was going to serve this with doro wot, gomen wot, and a cabbage wot, and its easier to do PIP with small quantities.
When I made this, I also cooked collard greens for Gomen Wot at the same time and since both things cooked in 5 minutes, that worked out really well. That to me, would be the advantage of doing this in the pressure cooker vs. cooking on the stove, as well as not having to stir or babysit in any way. You could also add eggs in to cook in that same pot.
So the steps to this recipe are:
Put red lentils and water in a bowl along with some other aromatics and seasonings
Steam for 5 minutes in the pressure cooker with the vent sealed, using PIP method (pot in pot)
Finish in a small pan on the stovetop.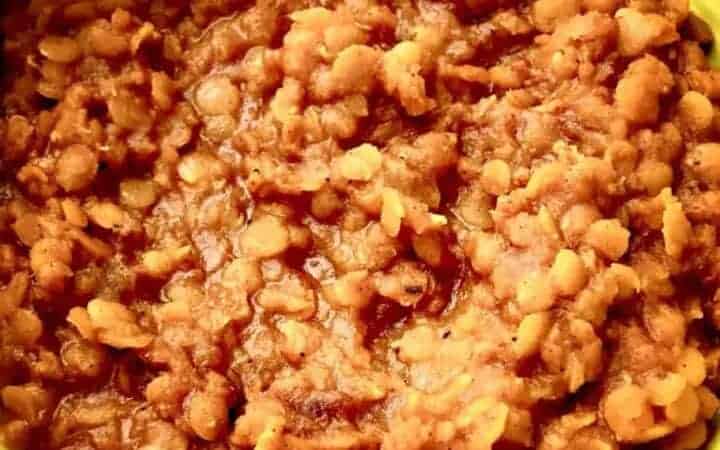 Instructions
Place all ingredients except niter kibbeh into a pot that fits inside your pressure cooker, and cover this pot.

In the liner of the pressure cooker, place 2 cups of water and a trivet. Place the lentils bowl on top of trivet.

Steam with the vent closed for 5 mins, and release pressure quickly.

Heat a small saucepan and put in the Niter Kibbeh. Once it melts, add the lentils and a little bit of water and mix well. Let the mixture bubble and thicken a little more, and allow time for it to meld with the Niter Kibbeh, about 4-5 minutes.
For Stovetop
Heat a pan and melt the Niter Kibbeh.

Sauté onions and garlic in this and once the onions are slightly browned, add lentils and spices.

Add 2/3 cup of water, cover the pan, and cook the lentils until tender and done, about 15 minutes.

Remove lid and stir and cook until thickened.

Serve Warm.
Nutrition
Calories:
79
kcal
|
Carbohydrates:
9
g
|
Protein:
4
g
|
Fat:
2
g
|
Saturated Fat:
1
g
|
Cholesterol:
6
mg
|
Sodium:
2
mg
|
Potassium:
143
mg
|
Fiber:
4
g
|
Vitamin A:
60
IU
|
Vitamin C:
1.2
mg
|
Calcium:
8
mg
|
Iron:
1.2
mg
Don't forget to check out my Instant Pot Fast & Easy Cookbook!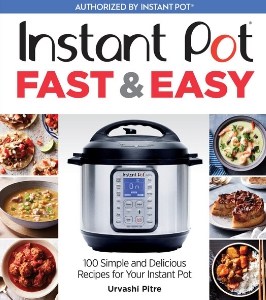 This book is full of all kinds of boldly flavored and internationally-themed recipes—Mexican, Thai, Moroccan, and more—with Instant Pot Fast & Easy, fully authorized by Instant Pot. Just like you have come to expect, my recipes will work perfectly every time, and of course taste great too. And because these are Instant Pot recipes, dishes like Japanese Chicken Curry, Chinese Steamed Ribs, and Mexican Pulled Pork are ready in a fraction of the time they would take using traditional cooking methods. As with all of my recipes, the focus is on whole foods instead of artificial convenience ingredients, so the recipes are delicious, easy, and healthful too.