Pressure cookers create a Maillard reaction that allows flavors to develop in a way that you could never get in slow cookers. They create a deep, rich flavor infusion that cannot be beaten. Learn more about how to use this pressure cooker Maillard Reaction in your favor. Save time, and have your food taste much more flavorful once you learn how Pressure Cookers or Instant Pots create a Maillard Reaction.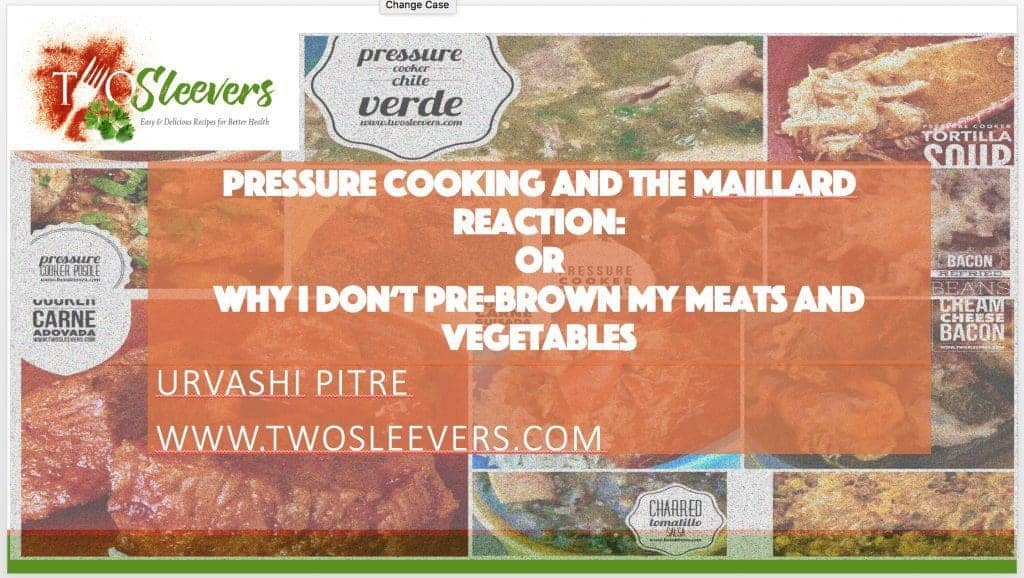 My big issue with many pressure cooker recipes is that the recipe assumes you are only using the pressure cooker to cook the main ingredient in your food. Using your pressure cooker this way vastly under leverages what it is capable of doing for you.
I don't always brown my meats and vegetables before pressure cooking them. I created a video to share my rationale behind this. As part of this video, I talk about the Maillard Reaction in a pressure cooker, and how you can use Science to do the heavy lifting as you cook. 🙂
Here's that video for you. It explains a Maillard Reaction and it impacts on food, and it tells you how a Pressure Cooker Maillard Reaction works. Most importantly, it tells you how to use your pressure cooker to create maximal flavor with minimal effort.