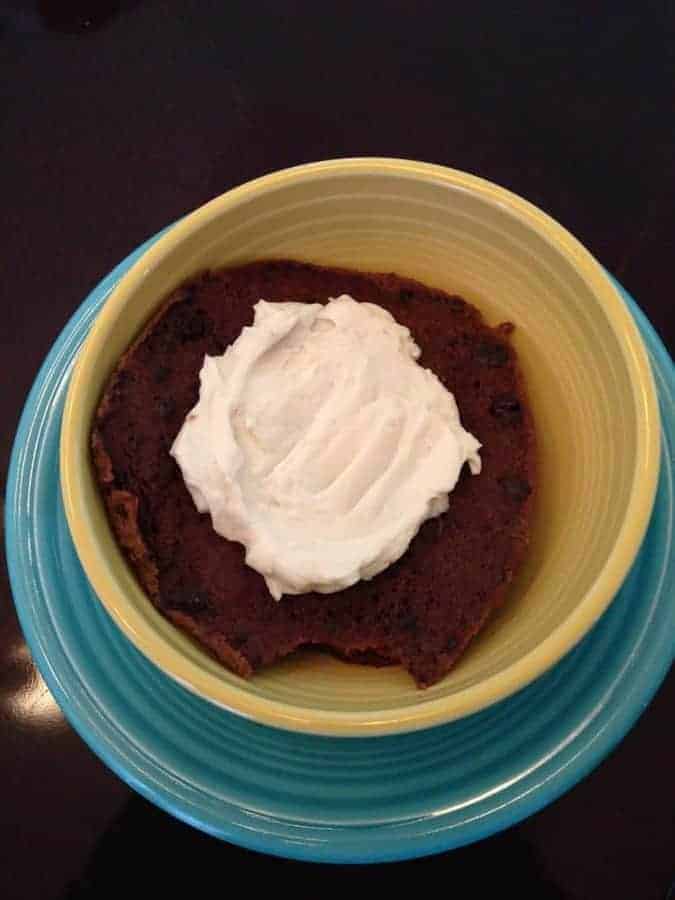 I won't call this "cake" exactly, but let's just call it cake light 🙂  And at 171 calories for half the cake, it's a treat but sometimes we need a treat. I will say, it thunks pretty hard on a sleeved tummy. I can't actually finish half. It would be a good thing to make to share with my husband and son.
You're wondering how it tastes right? Not bad actually! It is a sugar cupcake? No and that's good because those things make me ill these days.  It is something I'd make and eat again? Absolutely. It hits the spot and does "feel" like a higher carb treat.  Gotta love the protein in it.  I think I might try this with protein powder next time to see if it works and maybe milk rather than half and half to reduce the calories somewhat.
Original recipe here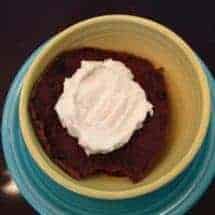 Chocolate Sponge
Dietary Consideration:
Low Carb, Low Sugar
Ease of Cooking:
Pour and Cook
Instructions
Mix in a bowl until lumps are gone. Microwave for 90 seconds. I topped mine with high protein cream cheese and honey.
Nutrition facts per serving
159kcal | Fat: 12g | Saturated fat: 8g | Cholesterol: 90mg | Sodium: 41mg | Potassium: 97mg | Carbohydrates: 8g | Fiber: 1g | Protein: 4g | Vitamin A: 4% | Calcium: 3.6% | Iron: 6%
I am not a registered dietician or nutritionist. Nutritional information is provided a courtesy, and can vary depending on the exact ingredients you use.