As an Amazon Associate, I earn from qualifying purchases. We may also earn money from the companies mentioned in this post.
Some of our friends saw our results and decided to try low carbing. They've done extremely well with weight loss! The biggest challenge for them is that they are lacto-vegetarians. They don't even really eat eggs. So it's been difficult.
I've been very depressed lately due to some family issues and decided to take on the challenge of cooking low carb, high protein vegetarian to engage my brain in something other than the endless loop it has been on. It's also been a long time since we've had company for a meal.
Here's all that I made:
Appetizer:
–cheese chips and guacamole
-Wasa crackers  with cucumber tzatziki
–Sweet peppers with cream cheese (no bacon this go around)
-Mushroom flatbread with flatout bread (modeled Flatout Pizza)
–Edamame Spaghetti w pesto
-Tomato caprese salad
–Edamame w hot garlic oil and cheese
Dessert
Kept me distracted and fed them well. Win win all around.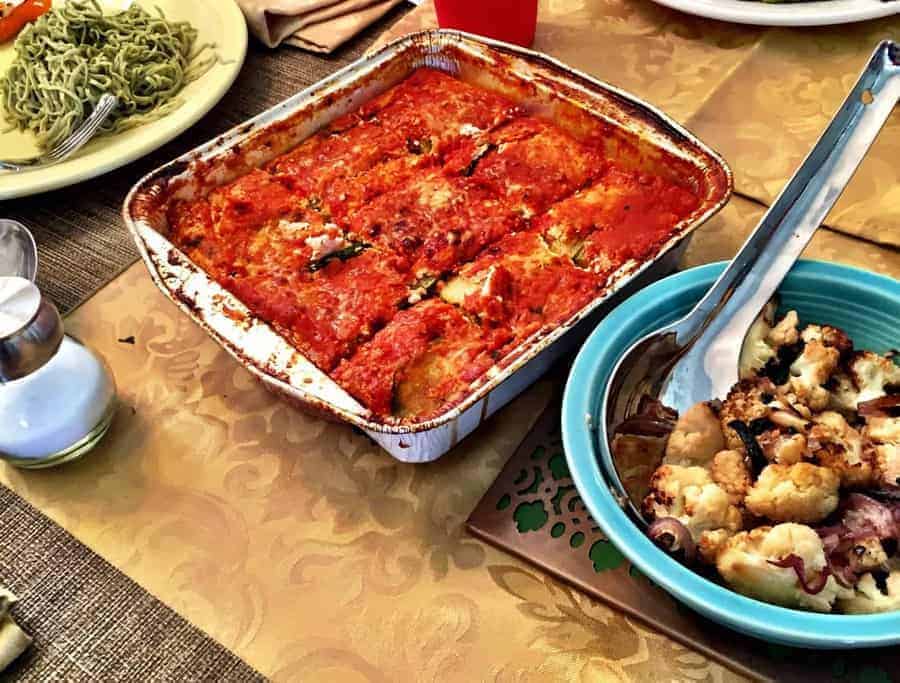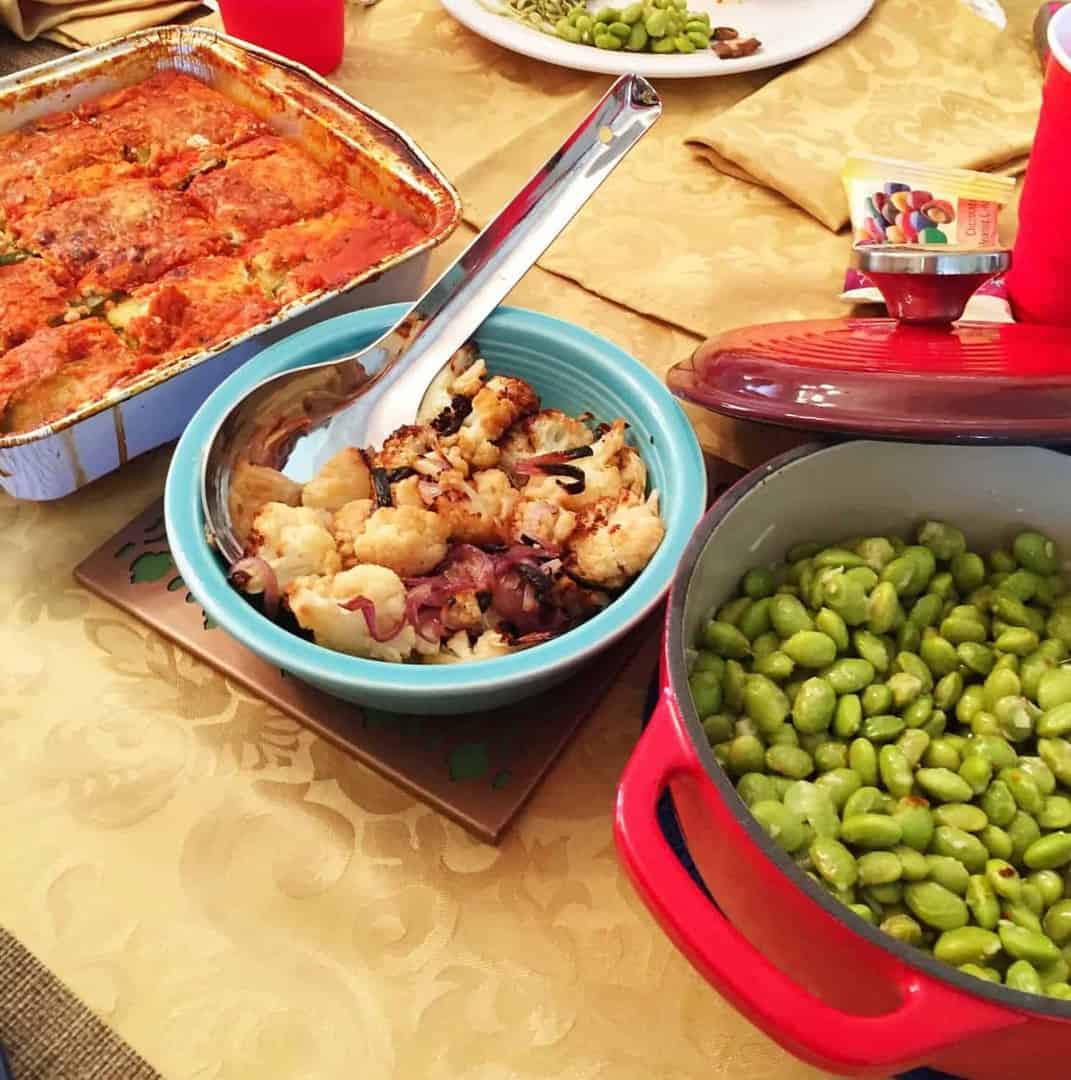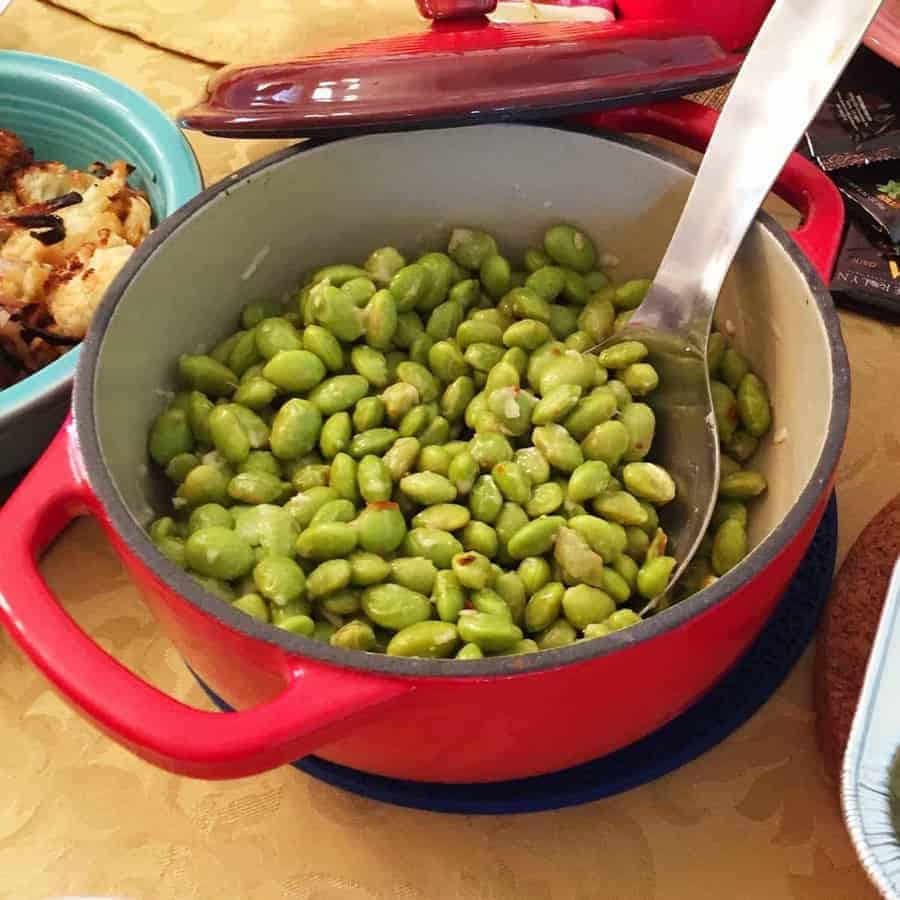 Zucchini lasagna
Roast cauliflower with onions

Edamame with hot garlic oil
Cream cheese peppers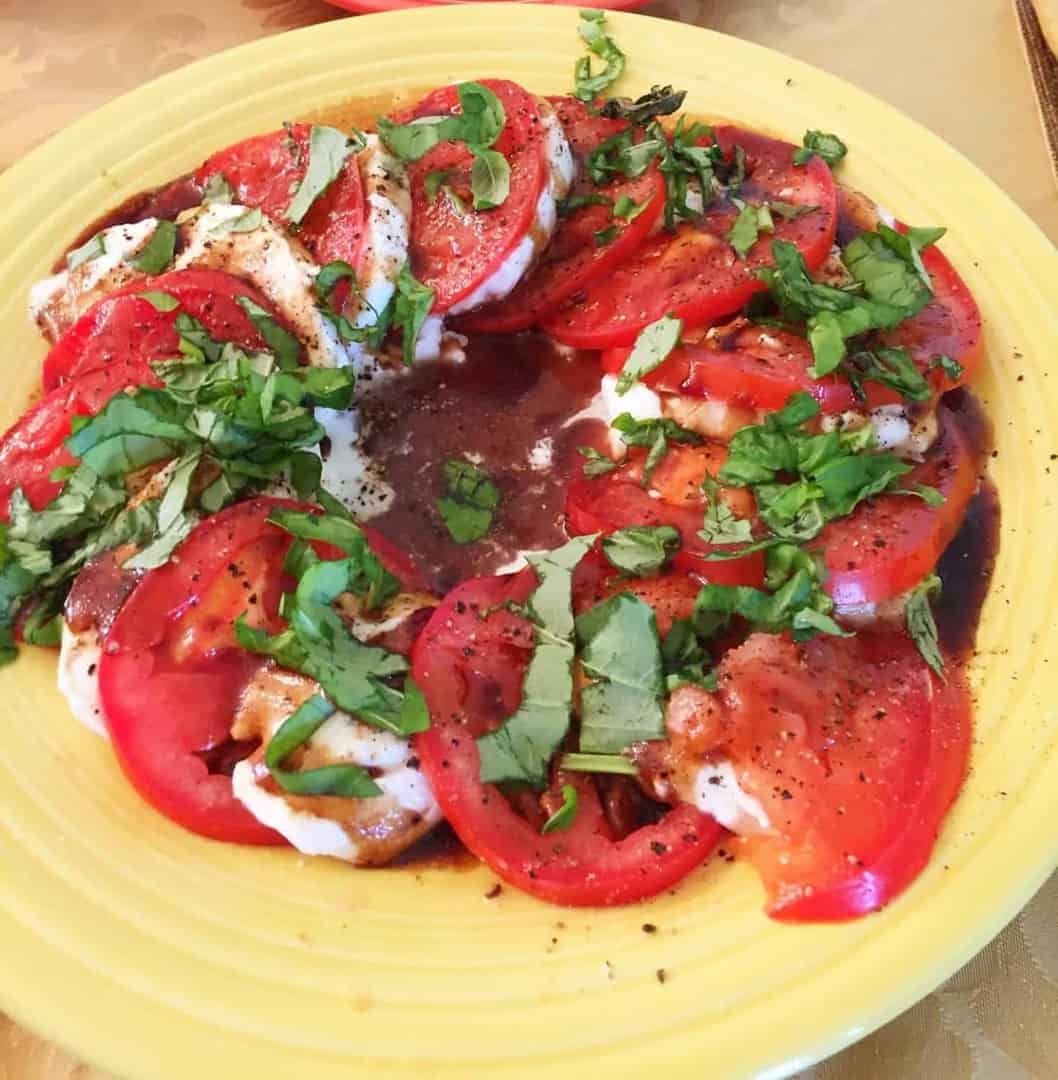 Caprese
Edamame spaghetti
Flatout bread with mushrooms and onions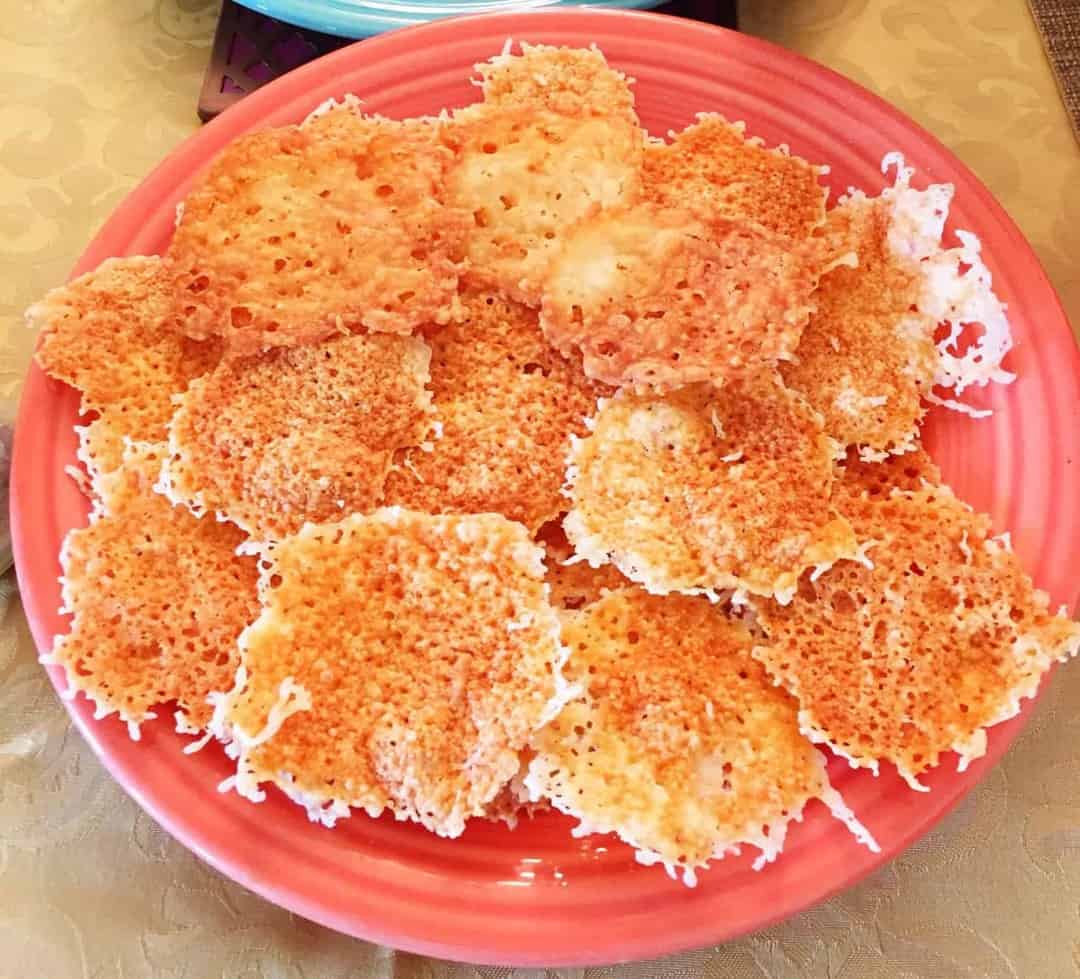 Cheese chips