As an Amazon Associate, I earn from qualifying purchases. We may also earn money from the companies mentioned in this post.
I tried a ricotta-cheese based version of enchiladas the other day. Yeah not so much. Pretty much inedible. I was going to make Kafta Kebabs today but decided to try another version of the No Tortilla Enchiladas–or something close enough to it. This tastes about equally of taco as of enchilada, but I think if I made my own enchilada sauce and got it well seasoned, it might help. If you have a good enchilada sauce recipe, do let me know.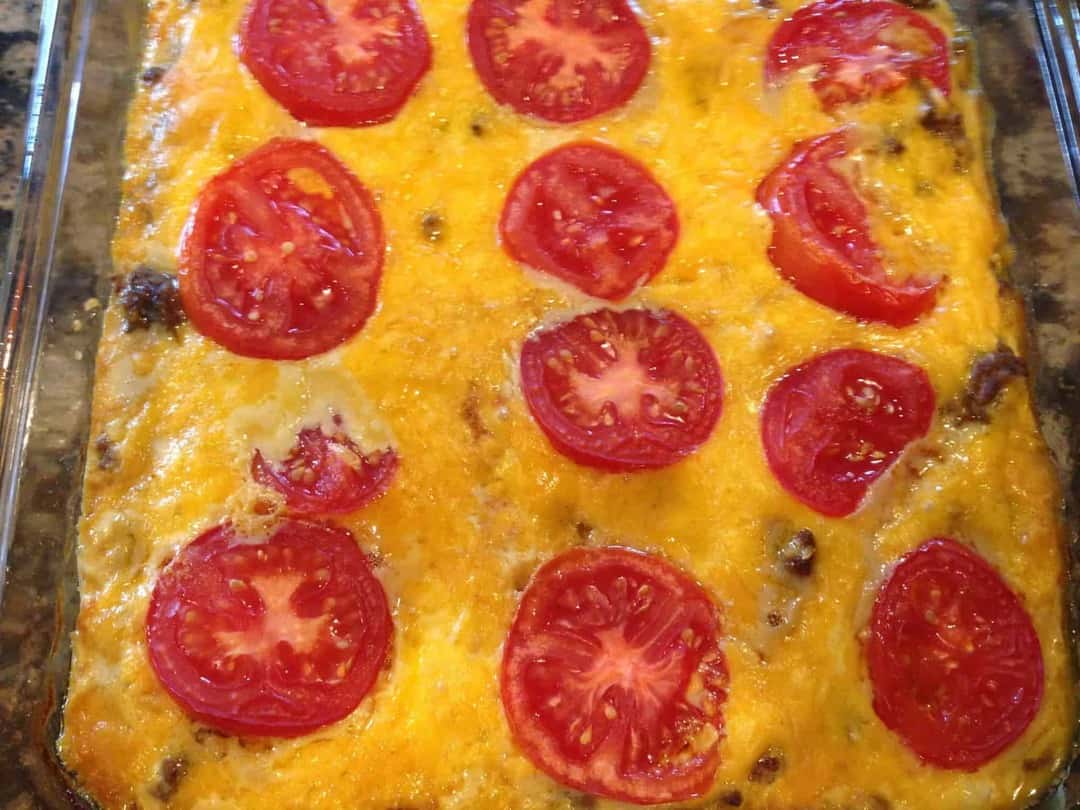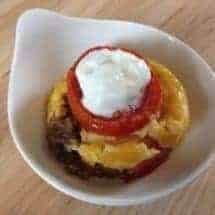 Beef Enchilada Pie
Dietary Consideration:
High Fat, High Protein, Keto, Low Carb, Low Sugar, Nut-Free, Soy-Free
Cooking Style:
Oven, Stove Top
Ease of Cooking:
Under 30 Mins
Recipe Type:
Beef, Keto Low Carb
Instructions
Brown the ground beef with the onion and taco seasoning.

Place the meat in a greased 10-inch pie plate or an 8 x 8 square pan.

Beat the eggs and enchilada sauce; pour over the meat and spread it evenly.

Sprinkle the cheese across the top.

Arrange tomato slices on top.

Bake at 350º 30 minutes or until the pie is firm in the center and the cheese is all melty.

Let stand 10 minutes before serving so that the pie firms up a bit.

Serve with small dollops of salsa and sour cream.
Nutrition facts per serving
402kcal | Fat: 24g | Saturated fat: 11g | Carbohydrates: 9g | Fiber: 2g | Sugar: 6g | Protein: 35g
I am not a registered dietician or nutritionist. Nutritional information is provided a courtesy, and can vary depending on the exact ingredients you use.