For some the holiday season can be summed up with one word: Eggnog. Some people aren't a fan, others absolutely love it, but pretty much everyone can agree that it's one of the most popular holiday beverages out there.
And for those of us who love it, we buy up pretty much every eggnog flavored treat and dessert while they're available. If you're one of those people, you're sure to love my Keto Eggnog Custard!
This Keto Eggnog Custard is rich with the eggnog flavors you've come to love in a rich and creamy custard form. It's a fantastic dessert option for a holiday party and it's quite simple to make. Best of all, it's keto friendly!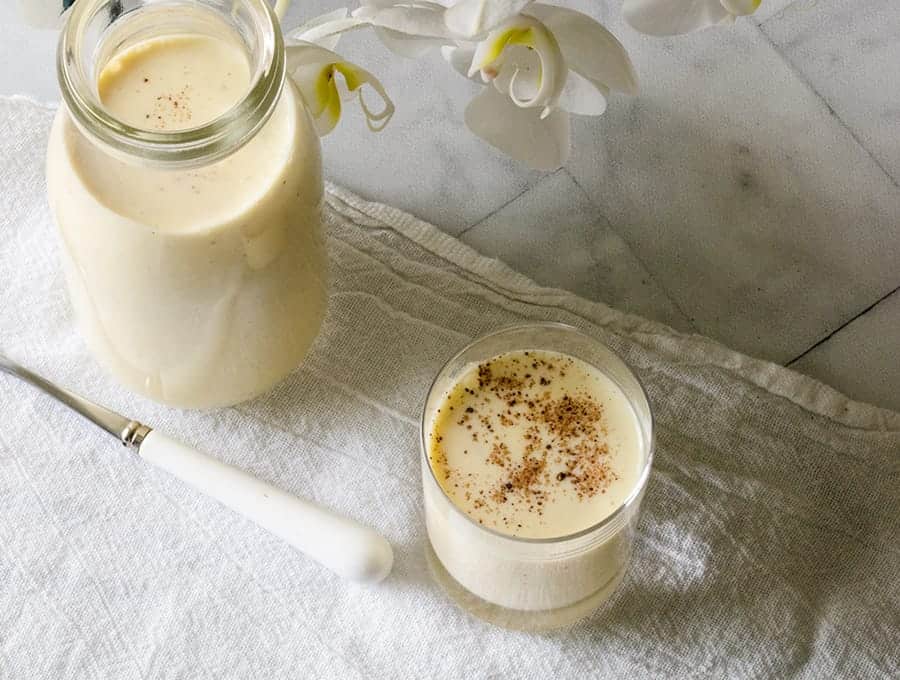 Keto Eggnog Custard | Only 5 Ingredients & Microwavable!
Keto and eggnog are probably two words you never expected to see together, but I assure you that this Keto Eggnog Custard will not disappoint. This custard gives you the full eggnog experience without the traditional carbiness of eggnog.
It's all the seasonal deliciousness you've come to love without any of the guilt. It's also low in sugar and gluten-free and vegetarian.
I mean, come on! Does it get better than that?
Actually yes.
Because that's not even the best part of this Keto Eggnog Custard recipe. This recipe takes only 5 simple ingredients to make and it's made quickly and easily right in your microwave–yes, a microwave.
If you do any level of cooking on a regular basis you are likely to already have all of the ingredients already on hand. This recipe is a simple as throwing all of the ingredients into a blender and then cooking them in the microwave for a few minutes.
With all the crazy hustle and bustle of the holiday season, why should your desserts add any stress to your life?
Is it a keto eggnog? or is it a keto Custard?
Both. Either.
In my typical #ruthlessefficiency fashion, I'm giving you one recipe that can either be an eggnog, or a creme anglaise type of pourable custard.
If you cook it according to the directions I provide, you will have eggnog. If you use a thermometer and continue to cook to 185F you will have a custard–an eggnog flavored custard, that incidentally, is to die for.
If you're looking for more low carb holiday recipes, check out my Low Carb Pumpkin Pie Pudding! It gives you all the deliciousness of pumpkin pie without all of the carbs.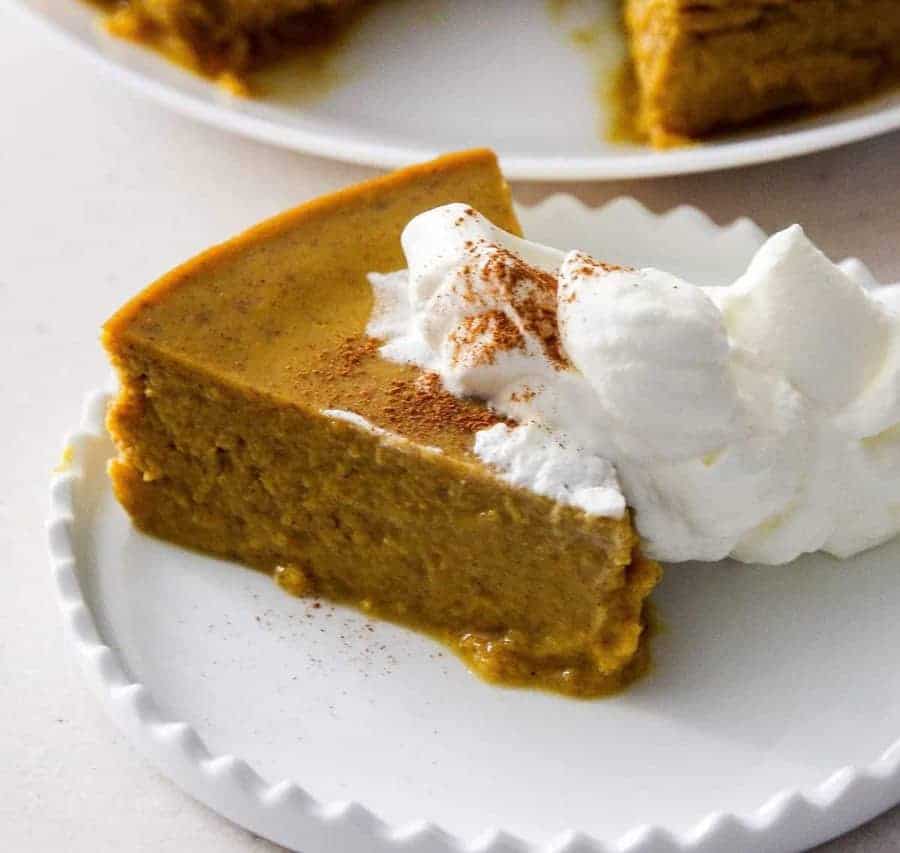 And If you're looking for more quick and microwavable sweet treats, check out my Keto Mint Chocolate Bars! They're super easy to make and so good you won't believe they're low carb.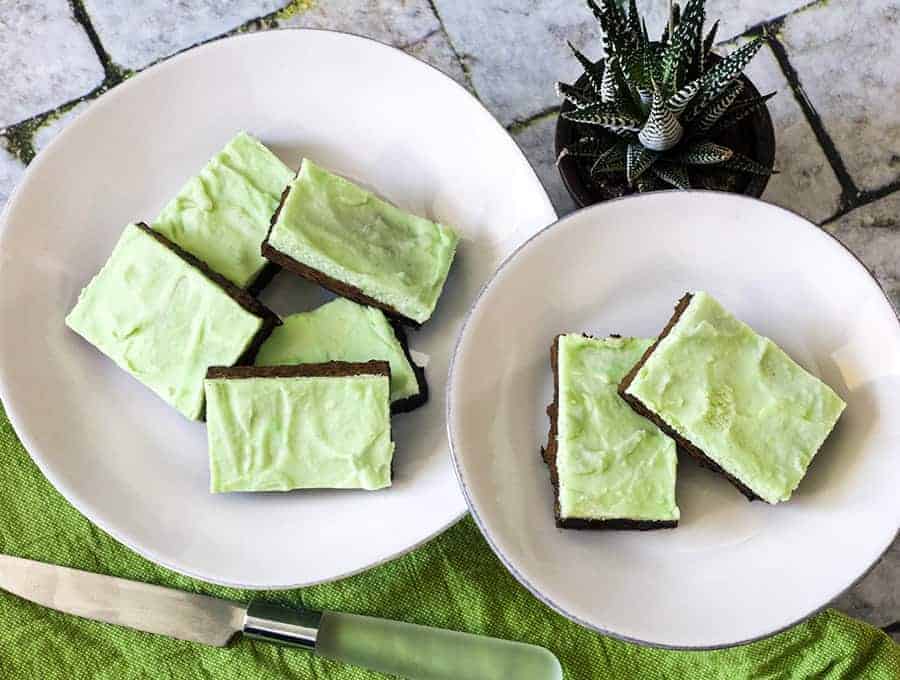 Make this Keto Eggnog Custard recipe this holiday season and save yourself the unnecessary stress of lengthy and high carb dessert recipes. You'll be getting all the classic eggnog flavors you've come to know and love in a simple and delightfully creamy custard package. It's so good a simple it's sure to become a holiday classic in your home!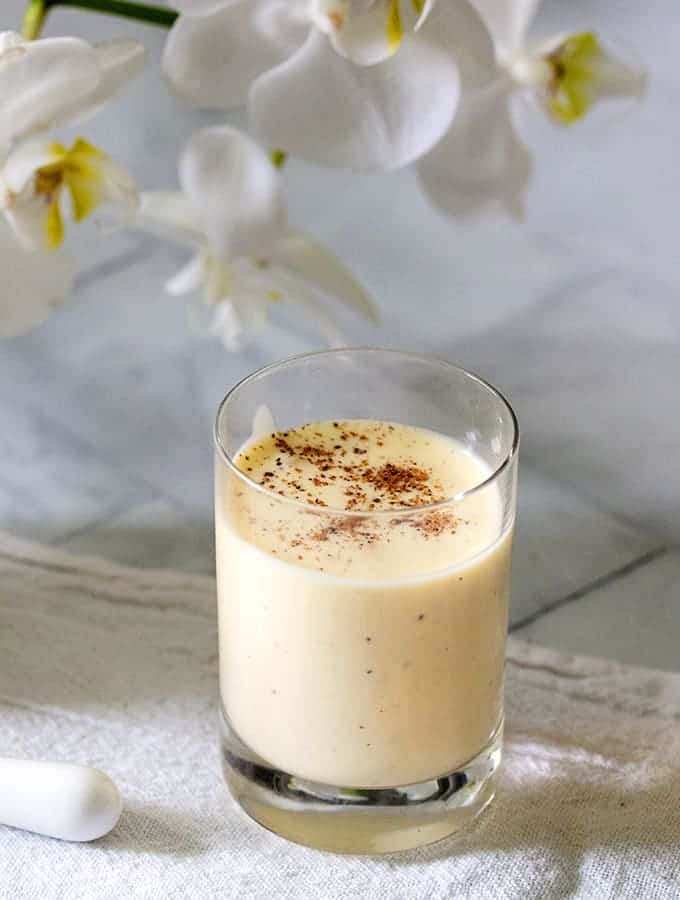 ? DID YOU MAKE THIS RECIPE? DON'T FORGET TO GIVE IT A STAR RATING BELOW! JUST CLICK ON THE STARS TO RATE.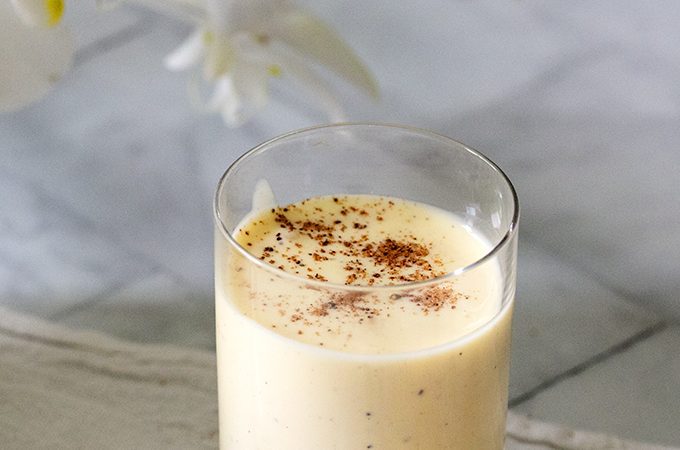 Instructions
In a blender container on low speed, blend together eggs, half and half, whipping cream, truvia and ground nutmeg, taking care to not whip air into the mixture.


Pour mixture into a 6-cup microwave safe bowl, preferably a see-through glass bowl that you can monitor.


Cook at 50% power for 4 minutes. This 50% thing is REALLY IMPORTANT. Do not use at full power unless you want scrambled eggs in your custard (ask me how I know). Stir thoroughly.


Continue to cook at 50% power for an additional 3-4 minutes. Stir well.


Serve either hot or cold.

Variation
If you'd like to have a crème anglaise or pourable custard consistency, use a thermometer and cook the mixture until it reaches about 185F. Be sure to stir every 30 seconds after the initial 7-8 minute cook cycle.

Notes
Tip:
if you find a little egg curdling has occurred, don't worry. Just use a whisk and blend gently while the mix is still hot and you should have a smooth eggnog.
Nutrition
Calories:
122
kcal
|
Carbohydrates:
1
g
|
Protein:
3
g
|
Fat:
11
g
|
Saturated Fat:
6
g
Don't forget to check out my Keto Desserts Cookbook!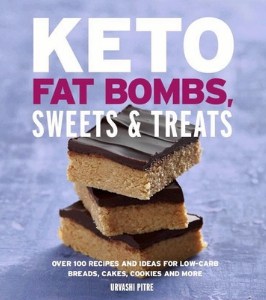 Featuring recipes for many classic, high-carb favorites that have been reworked to be "fat bombs," which help keep your macros in balance, as well as prevent you from craving all the things you usually can't eat when you're trying to lose weight. Many of the more than 100 recipes require no more than 10 to 15 minutes of prep time, and they taste as delicious and indulgent as they sound—how about Chocolate Peanut Butter Pops, Mocha Cheesecake, or Almond Butter Bombs?