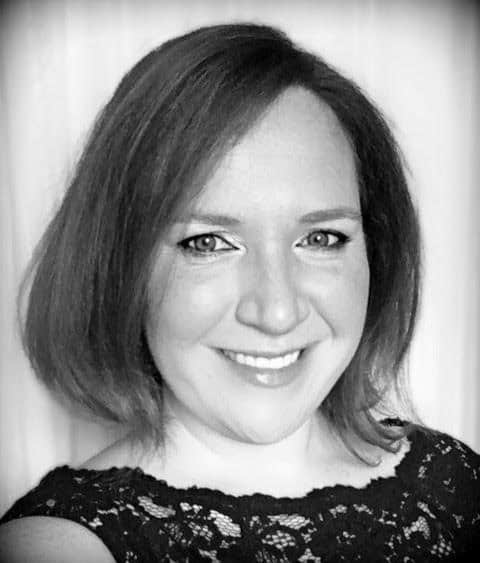 It's time for another Faces Behind the Food interview today! Meet Jenn Kosar of Food With A View.
Jenn's blog covers restaurant reviews, recipes, and stories about foodie adventures. She's got some gorgeous pictures on her site of her own food, as well as that from restaurants. Candid commentary on the best  of food experiences in the North Jersey Area.
I was delighted when she agreed to be a part of the Twosleevers Faces Behind the Food series. The point of this series is to introduce you to new and different food bloggers who work hard to bring creative recipes to the world.
URVASHI: What ingredient can you not live without?
JENN: Salt. It makes everything taste a little more like what it is supposed to be, at its very best.
URVASHI: What is your greatest kitchen extravagance?
JENN:  My entire kitchen is one big extravagance thanks to a dream kitchen renovation! If I had to pick one item, it would be my Viking double oven with the french door top oven and warming drawer. I think I hugged it when it first arrived.
URVASHI: What recipe would you put into a time capsule? And why?
JENN: Julia Child's Beef Bourguignon. We have Julia, and chefs of her era, to thank for the food culture for which we food bloggers now have the honor of stewardship. This recipe symbolizes her effort to bring "fancy French food" into the homes of the average American cook. For me, that's what started it all.
URVASHI: Who do you cook for?
JENN: Anyone who will come to my house and eat. I love to feed people.
URVASHI: Which living chef do you most admire?
JENN: I admire Nigella Lawson for her confident, take-me-as-I-am approach to food, cooking, and frankly, the world. I kind of have a crush on Stanley Tucci and I think Jenny Rosenstrach and I would be fast friends.
URVASHI: Which do you love more when you blog? Photos or words?
NEENA: Words.
URVASHI: If you were to die and come back in a certain era, what would it be?
JENN:  The 50s.
URVASHI:  Who cleans up your dishes?
JENN: My husband.
URVASHI: What do you value most in bloggers?
JENN: Their willingness to put themselves out there for all the world to see, critique, and hopefully, enjoy.
URVASHI: What music do you listen to when you cook?
JENN: Mostly whatever Alexa defines as "adult contemporary."
URVASHI: What is your motto?
JENN: More of a mantra, or a reminder for myself to be in the moment: be here now. I'm not good at it, but I try.
URVASHI: What is one of your "hidden gem" recipes? One you know people will love if they try it?
JENN: I'm not a traditional recipe-writing food blogger. I like to think of myself as a cultivator of all things food. So my "hidden gem" posts aren't recipes, but they might be the one that gets you hooked!
First up is the second in my two-part series on visiting California wine country
The second is all about hosting a brunch party, in this case a baby shower – filled with recipes and entertaining tips.
URVASHI: Where can readers follow you?
JENN: 
https://www.facebook.com/foodwithaviewaroundtown/
https://www.instagram.com/foodwithaviewaroundtown/
https://twitter.com/foodwaview