Wondering what accessories you need for your Instant Pot or pressure cooker? Here's a tried and tested list of Must have Instant Pot Accessories– as well as some that may just be nice to have. The only accessories included here are ones that I have personally tried and found acceptable.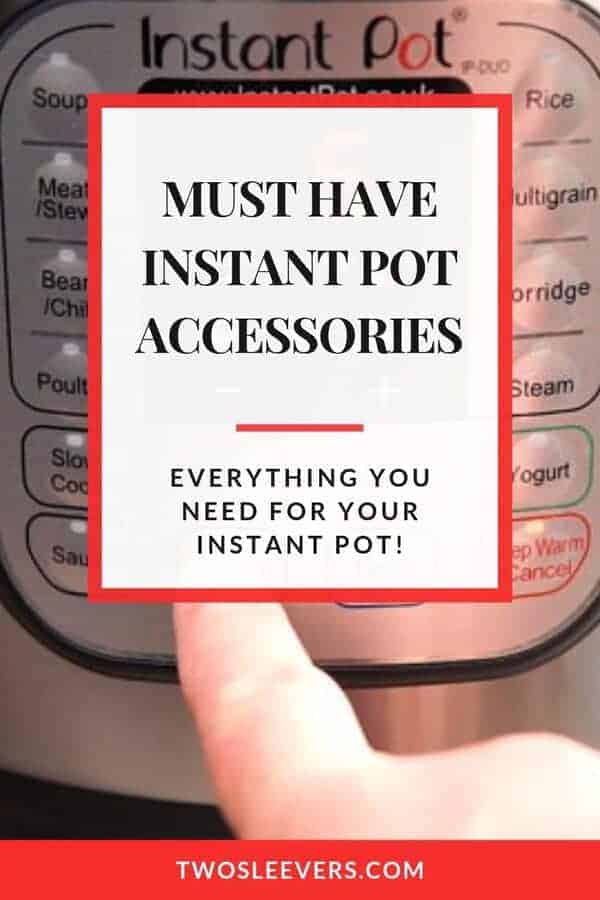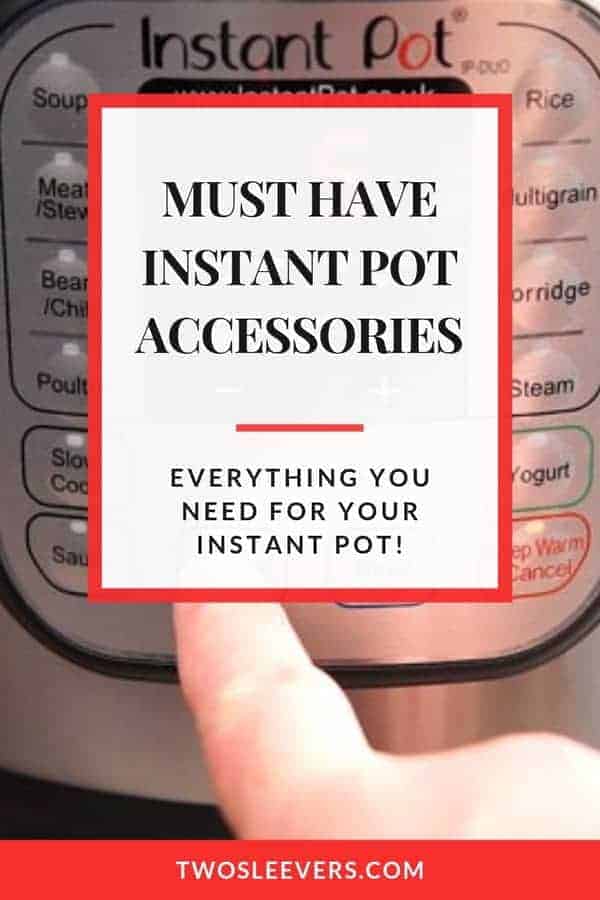 Instant Pot Must-Have Accessories
While it isn't essential to get a whole lot of different Instant Pot accessories, I do find that having a few little pots and pans, steamer racks, yogurt thingies, all really help you get the most out of your Electric pressure cooker.
I tend to use an Instant Pot Ultra and an Instant Pot Mini. So all the accessories listed below work in both.
Interestingly, many of these also work for Air fryers so I tend to use the same pans for both gadgets.
If you're looking for other recommendations, check out my Kitchen Gadgets for Foodies recommendations.
Note that all the Instant Pot Accessories listed here are ones I personally use, so they're tried and tested. I haven't listed anything that I haven't personally tried. Please also note that these are affiliate links but that I have not been compensated for recommending ANY of these items listed below.
Must Have Instant Pot Accessories
If you're looking for more great Instant Pot accessories, or if you're just a kitchen gadget fanatic like me, check out my TwoSleevers Amazon product page! It's full of awesome gadgets, foods and kitchen essentials to keep your foodie heart happy.
See any great Accessories you can't live without or know of any great accessories that I failed to mention? Let me know in the comments!