So here's my personal list of Must have Instant Pot Accessories– as well as some that may just be nice to have.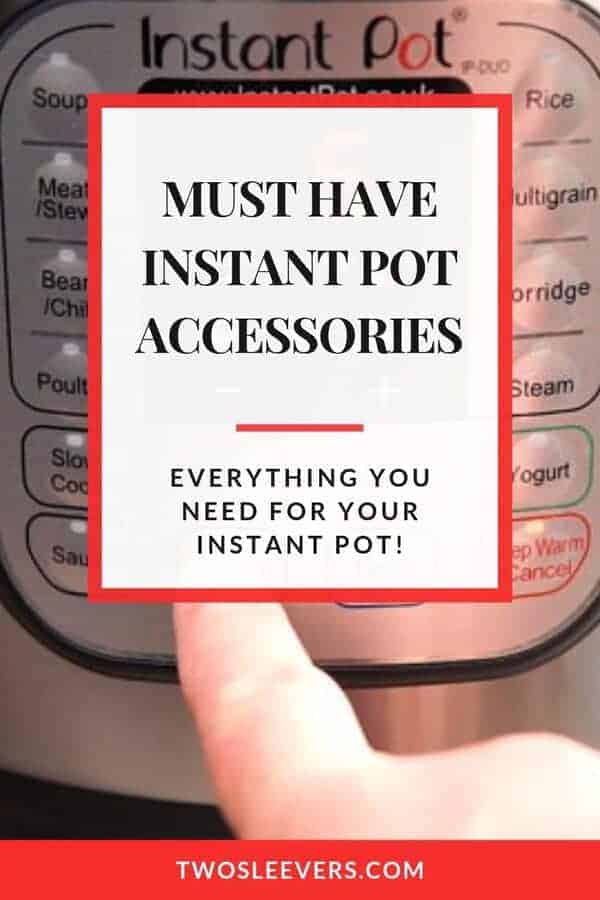 Instant Pot Must Have Accessories
If you're already an Amazon Prime Member, you may know about Amazon Prime Day where items can be sold at fabulous discounts. Last year's best seller by far was the Instant Pot, with 215,000 units sold. I created this list to help new IP owners so can you please tell me what else I should add?
Note that all the Instant Pot Accessories listed here are ones I personally use, so they're tried and tested. I haven't listed anything that I haven't personally tried. Please also note that these are affiliate links.
Must Have Instant Pot Accessories
If you're looking for more great Instant Pot accessories, or if you're just a kitchen gadget fanatic like me, check out my TwoSleevers Amazon product page! It's full of awesome gadgets, foods and kitchen essentials to keep your foodie heart happy.
See any great Instant Pot Accessories you can't live without or know of any great accessories that I failed to mention? Let me know in the comments!