As an Amazon Associate, I earn from qualifying purchases. We may also earn money from the companies mentioned in this post.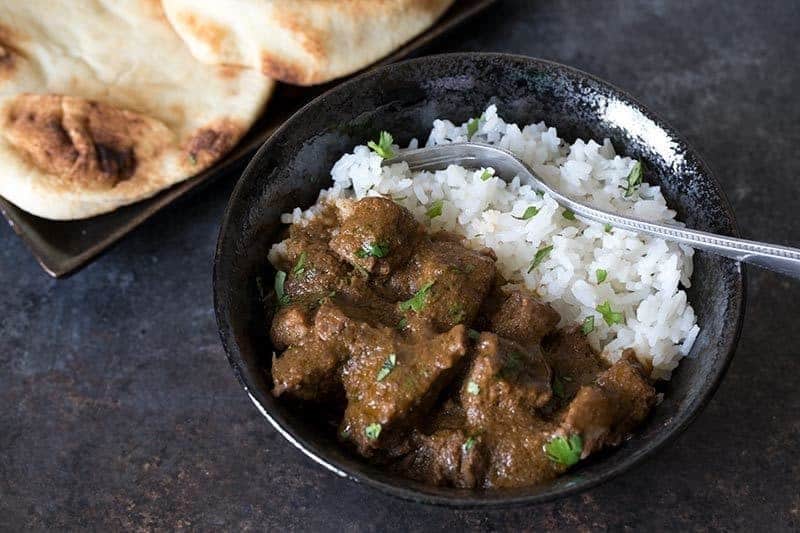 My cookbook was reviewed on Pressure Cooking today, and you can check out the Indian Instant Pot Cookbook review for yourself here. 
When this cookbook was just starting out, my friend Gail who runs the amazing www.chocolatechocolateandmore.com  blog asked a few people she knew if they'd review the cookbook for me.
Funny aside, I met Gail on the same online board that I met my husband Roger, and we've all been friends for 9+ years now, sometimes talking a lot, sometimes not, but always connected. Gail and I, I mean, not Roger and I. He and I always talk a lot 🙂
A few people, none of whom knew me or had possibly even known of my existence offered to help out. When I saw Barbara Schieving's name on the list of people who had agreed to review it, I was both excited and terrified.
On the one hand I really wanted her to review it because she is so knowledgeable about pressure cookers–in fact, she herself has a pressure cooker book that will be out soon.
On the other hand I was terrified that she would think I was insane for the ways in which I use the science of pressure cooking to short cut all kinds of traditional cooking methods.
But I need not have been afraid. From the get-go, Barbara has been nothing but supportive, gracious, and kind. She made my pressure cooker beef recipe, and reported back on her thoughts on making it, as well as what her family thought of it. 
I do hope you'll check out her unbiased review here, but while you're there, do stop and check out her most popular recipe last year, her Pressure Cooker Honey Sesame Chicken Recipe.
Thank you Barbara!
Click here for my other Pressure Cooker Beef Recipes and happy cooking!