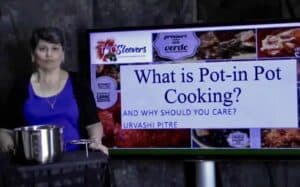 How to do Pot in pot cooking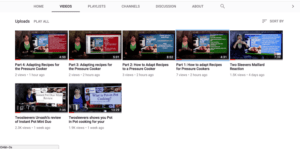 How to-Videos for Pressure Cookers
A series of How-to pressure cooker videos to help beginners and advanced cooks get the most out of your Instant Pot or Pressure Cooker.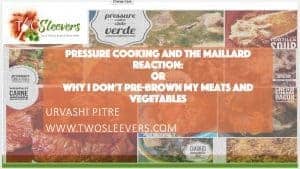 Pressure Cooking and the Maillard Reaction
Short video that explains how Pressure cookers can create a Maillard Reaction without pre-browning food, and why that makes for tastier food.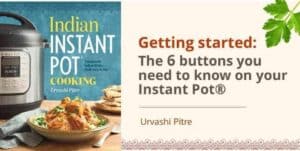 The 6 most important Instant Pot Buttons
Do you ever look at your Instant Pot and wonder what all those buttons really do? Do you need all these buttons? Where do you even start with that intimidating Control Panel? Learn about the 6 most important buttons on your Instant Pot. Perfect for beginners as well as experienced cooks.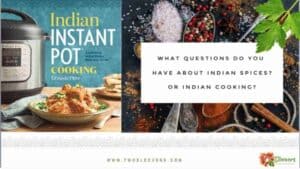 VIDEO: Cooking with Spices
Learn the basics of cooking Indian food in Cooking with spices. Shows you the different ways in which a spice can be used, the basic spice pantry you need to get started, and what else you can use those spices for. Twosleevers demystifies Indian Cooking for you, starting with the spices.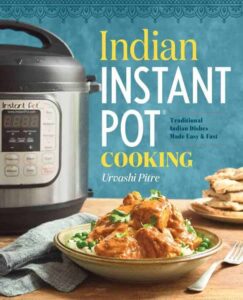 VIDEO: How to Make a Full Indian Meal Fast
Come watch this video and learn how to make a full Indian Meal fast.  Chicken Korma, Shrikhand, Shrimp Tikka, Rice, and Indian Cabbage slaw. Links to all recipe and gadgets.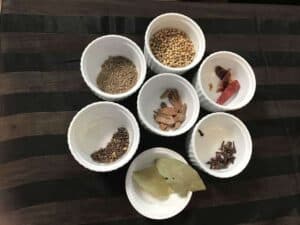 VIDEO: How to Make Garam Masala
This video on how to make garam masala covers:What's in the Garam Masala? What role do each of the spices play? How to listen and know when it's done? How to find recipes that use Garam Masala?
VIDEO: Lots of Lovely Lentils
Watch to learn how to pressure cook beans, lentils, and dals in your pressure cooker, and download a free PDF with cook times as well as a visual glossary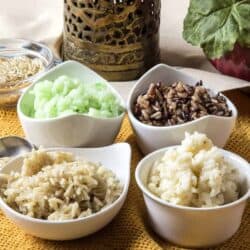 VIDEO: Perfect Pressure Cooker Rice
This video shows you how to get perfect pressure cooker rice. Many people seem to struggle with getting perfectly cooked rice in the pressure cooker. After much experimenting, I have identified the optimal rice to water ratio, as well the correct time for cooking rice.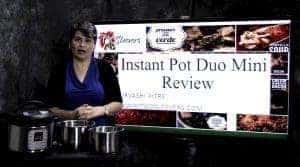 VIDEO: Unbiased Instant Pot Mini Duo Review
Unbiased Instant Pot 3 quart Mini Duo Review. Twosleevers answers all your important questions about the Instant Pot Mini DuoWhat can you use it for? How big is it really? What will it accommodate? Do you need to adjust cooking times due to size and wattage?