As an Amazon Associate, I earn from qualifying purchases. We may also earn money from the companies mentioned in this post.
I listed a crockpot beans recipe. Those beans aren't really fried, they are just wonderful-tasting beans cooked in a crockpot. If you're craving that velvety smooth texture that true refried beans have, this may be the way to get it.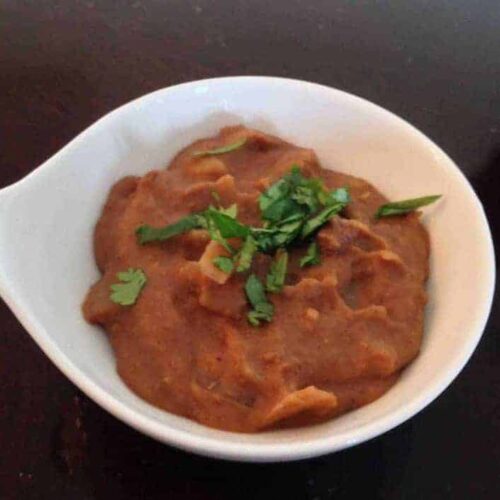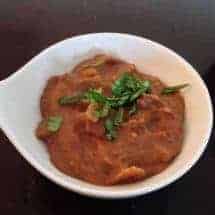 Home-made Refried Beans
Dietary Consideration:
High Protein
Ease of Cooking:
Under 30 Mins
Instructions
Heat ghee or coconut oil in a pan until hot.

Add garlic cloves and let them flavor the oil for 30 seconds.

Add onions and saute for 5 minutes or until soft and edges are browned.

Add in the pureed beans and mix everything well. If you are using canned beans, add enough water during pureeing to ensure that you have a liquid a little thicker than pancake batter.

Cook together until the liquid evaporates, you have a thick consistency, and the flavors are all mingled.

Garnish with cilantro and cheese if desired.

Enjoy as an easy-to-eat side dish. I promise you, once you try these, you won't want the canned variety.
Nutrition facts per serving
264kcal | Fat: 10g | Saturated fat: 6g | Cholesterol: 28mg | Sodium: 554mg | Potassium: 512mg | Carbohydrates: 30g | Fiber: 8g | Sugar: 3g | Protein: 12g | Vitamin A: 4.1% | Vitamin C: 6.2% | Calcium: 19.9% | Iron: 14%
I am not a registered dietician or nutritionist. Nutritional information is provided a courtesy, and can vary depending on the exact ingredients you use.