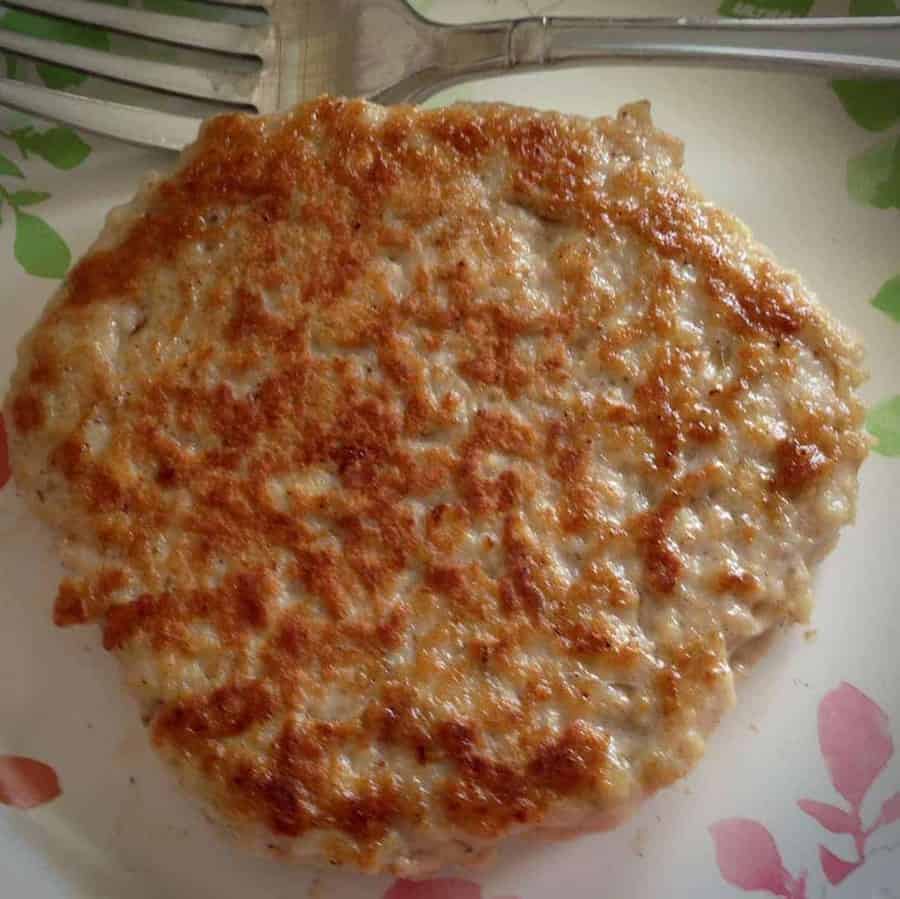 My husband just made the best chicken bratwurst from scratch! If you can't tolerate pork or can't eat it for religious reasons, here's one to try.
Makes 12 servings of 3 ounce each, about 21 gms of protein each.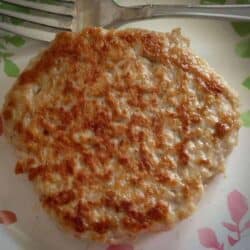 Home-made Chicken Bratwurst
Instructions
Mix all ingredients and refrigerate for 30 minutes.

Oil your hands well, and make 3 ounce patties

Cook in a nonstick pan with a little oil about 2 mins on each side. Cut into the middle to see if cooked through

Refrigerate extra for up to 2 days in the fridge or 2 weeks in the freezer.
Recipe Notes
The recipe called for 1/2 c of milk but we were out and I'm lactose intolerant and really, half n half makes it softer and smoother. Sorry for the cheesy paper plate but no one wants to do dishes right now!