I've had a package of chicken tenders sitting in the fridge since yesterday and I've been needing to cook it. I also forgot to put the spinach in the Panang Curry I made yesterday (oops!) so I had that left over. I had to come up with something plain-ish since the main customer for the chicken is my picky-eater teenager, but he's been doing better about trying different things.
So I put the tenders in the slow cooker and added several indian spices like turmeric, garam masala etc., and mixed up the chicken well. I took it out and put it in a paper plate (I hate doing dishes).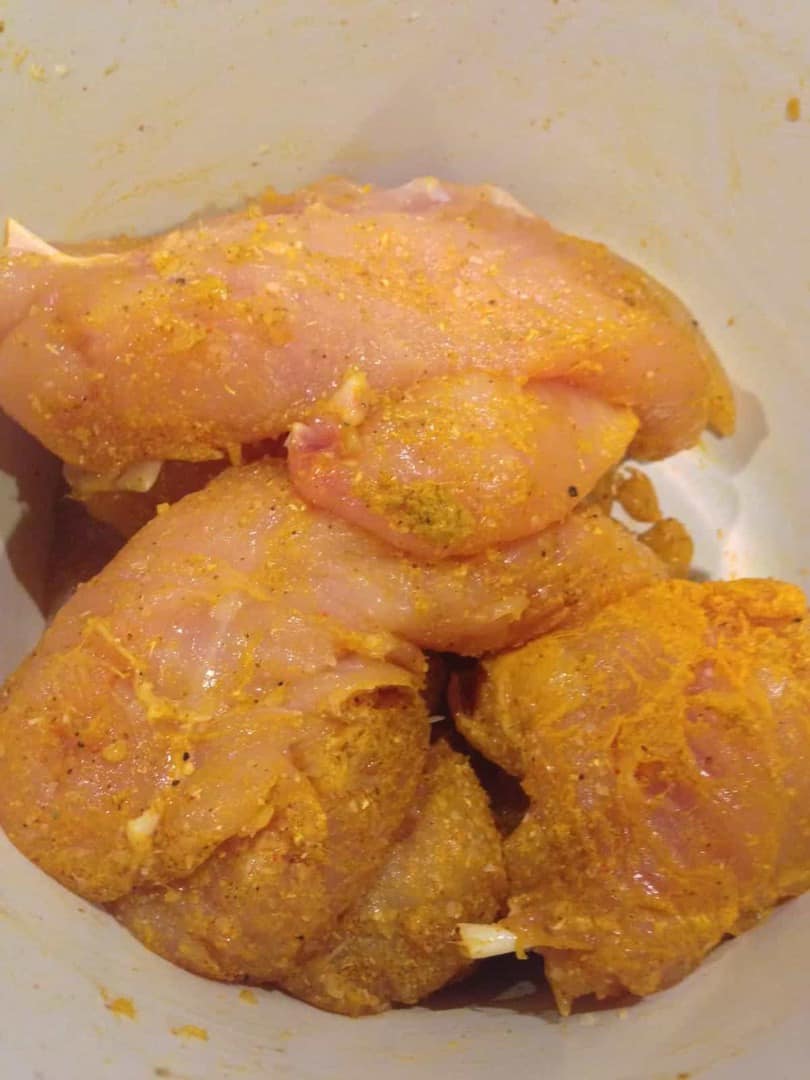 Then, I took most of the 8 ounce of baby spinach and smashed that in the bottom of the slow cooker. Normally I'd use onions as the base in a slow cooker chicken that I was making, but the Picky Eater dislikes onions. So I thought I'd try it with spinach (yes, he's more likely to eat spinach than onions. Go figure.). This way, I could still get some moisture out of the vegetables. The spinach will also make a nice sauce afterwards.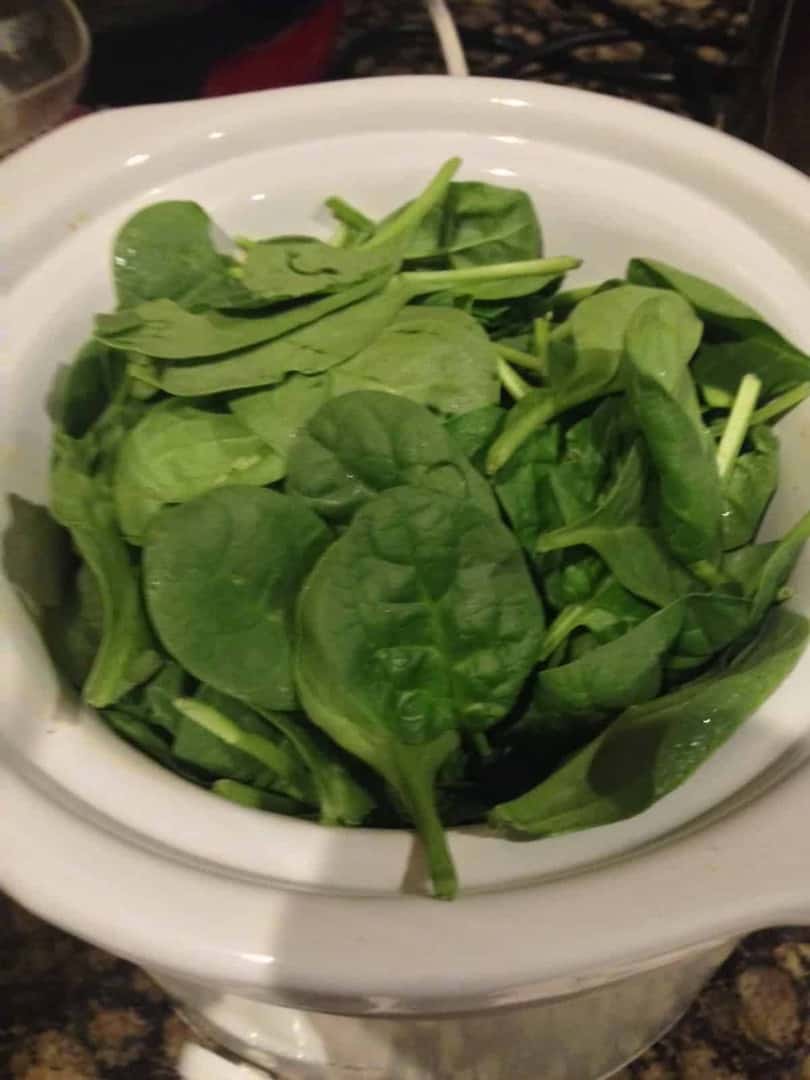 I put the chicken back in on top of the spinach, put about 2 tablespoons of water just because, and let the whole thing cook.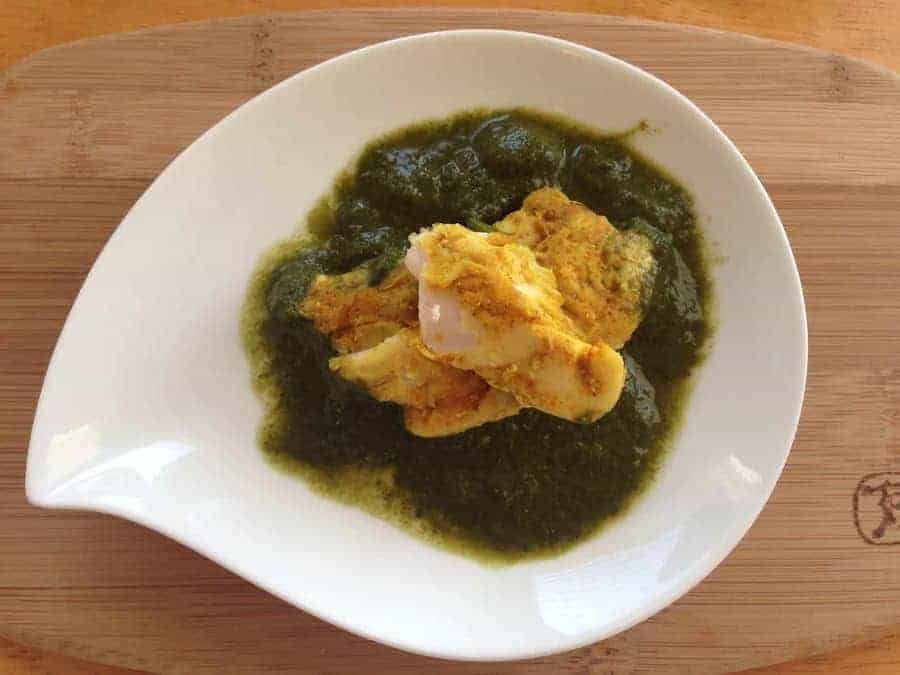 Indian Chicken with Spinach
Cooking Style:
Slow Cooker
Instructions
Put the tenders into your slow cooker (I used a small 1.5 quart slow cooker for this one).

Put in all the spices and mix it well. Set this chicken aside in a paper plate. Another way to do this may be to mix it all along with the chicken in a ziplock bag and throw the bag away. It's a little wasteful but I find the flavors really mix well when I'm not worried about having to touch raw chicken (ew!).

Put the spinach in the bottom of the slow cooker, and smoosh it down.

Place the seasoned tenders on top of the spinach.

Turn on slow cooker and cook for 3-4 hours on high and 6-8 hours on low.

Carefully remove the very tender chicken pieces and using an immersion blender, puree the spinach. You can add a little half and half if you want to increase the creaminess and fat content of your dish.

Serve the chicken with the sauce, and a little rice if you'd like. (I'm Asian, I ALWAYS like rice.)
Nutrition facts per serving
101kcal | Fat: 2g | Cholesterol: 48mg | Sodium: 505mg | Potassium: 499mg | Carbohydrates: 2g | Fiber: 1g | Protein: 17g | Vitamin A: 72.7% | Vitamin C: 14.4% | Calcium: 4.3% | Iron: 8.6%
I am not a registered dietician or nutritionist. Nutritional information is provided a courtesy, and can vary depending on the exact ingredients you use.