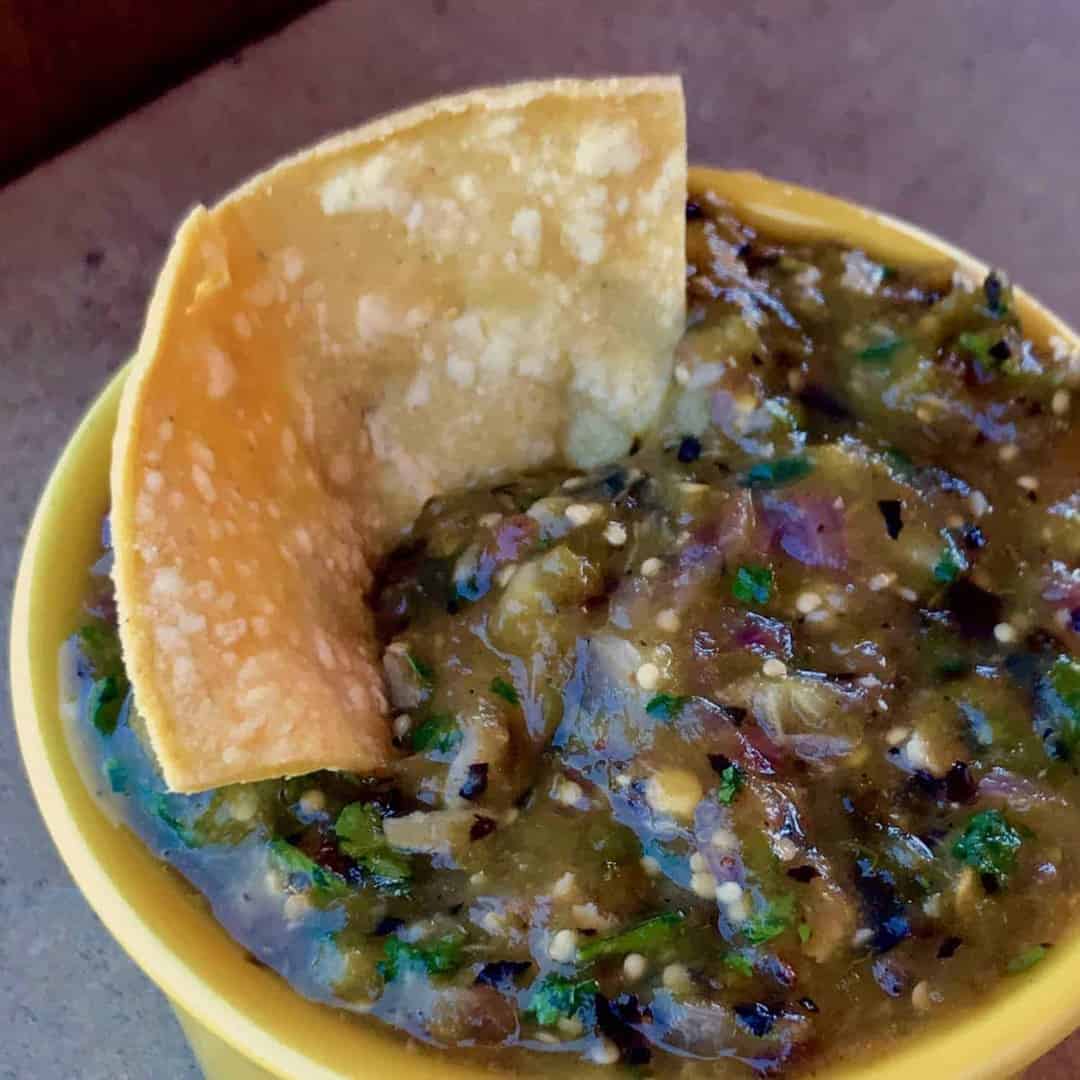 Charred tomatillo salsa. It's a lot easier to low carb if you have piquant spices on the side to add flavor to your 100th piece of chicken for the week.
I cut up and broiled tomatillos (green tomatoes with a husk), onion slices, garlic cloves, and jalapeños for 15 minutes, blended them with their juices, squeezed in half a lime, added salt and got a fresh, tangy, lively taste out of it. You may want to use fewer jalapeños, I made one extra to munch on 🙂
We sampled it on low carb tortillas. Yum! I also had some on chicken and it was a welcome change.