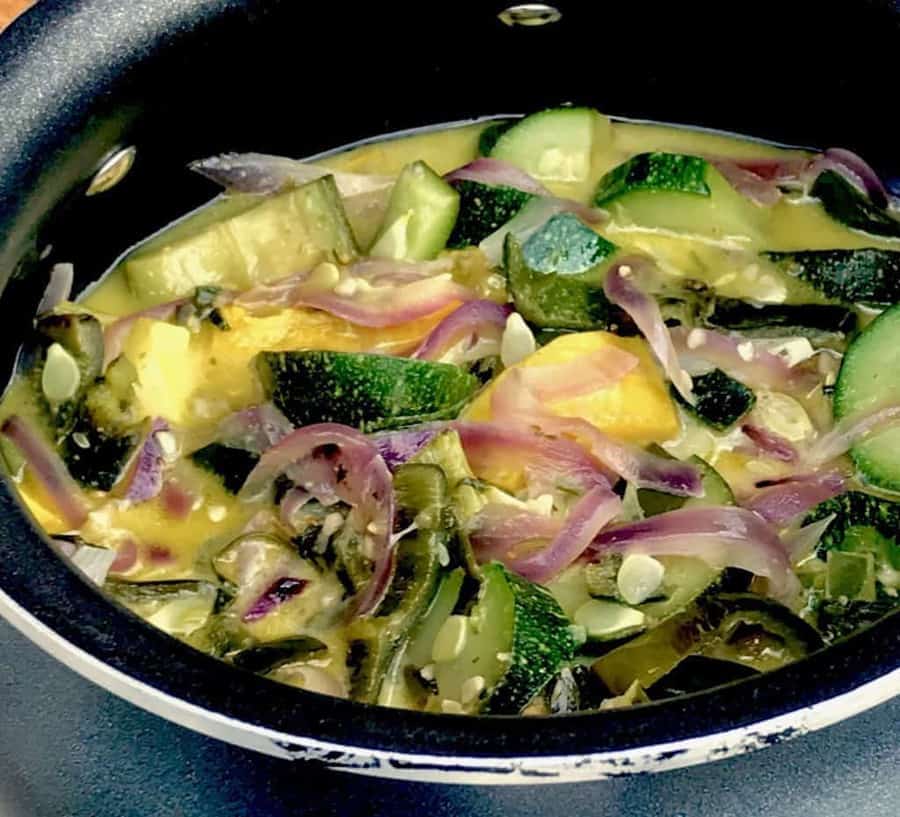 I'm trying to eat more vegetables as I cut calories this week, and I also wanted to add another vegetable dish to the Mexican cookbook. So I cooked some poblanos and some summer squash together, not expecting to get much. I was pleasantly surprised by how good it tasted. One thing I'm realizing with the pressure cooker, is that to cook vegetables well in it, not only do you need low pressure and quick cooking times, you also really need to leave the pieces a lot larger than you might otherwise. When I made the Caldo de Res, I left the chayote squash chunks quite large and even after 5 minutes, they still had a little bite to them which I loved.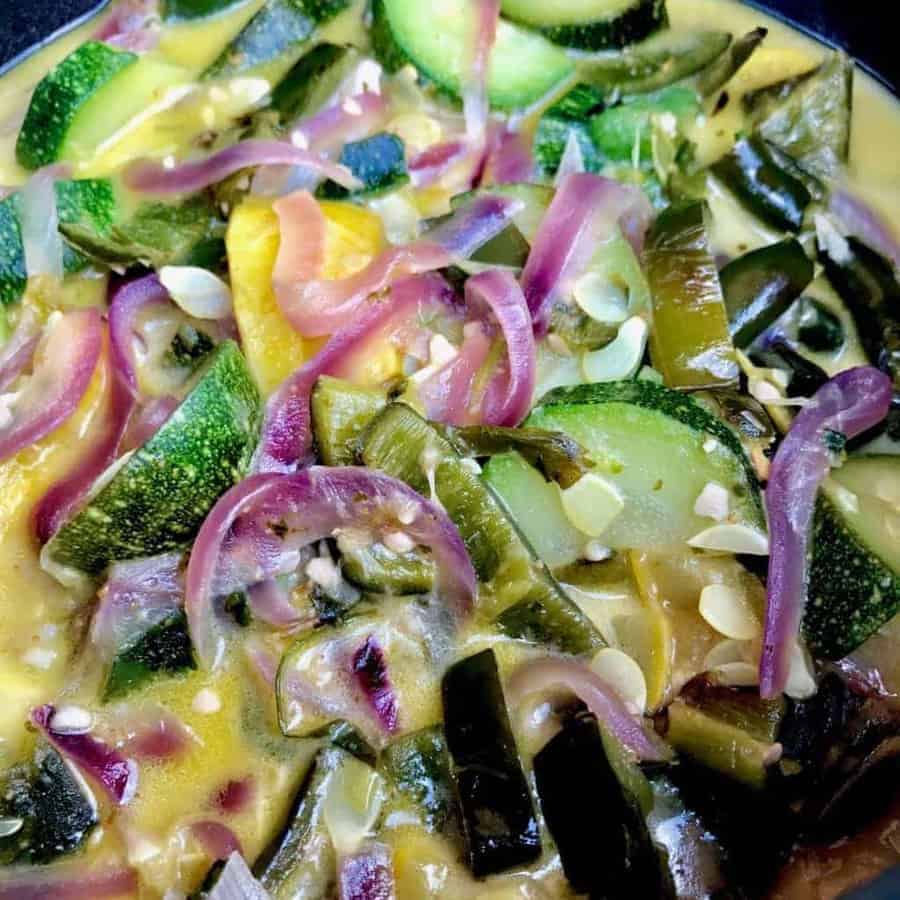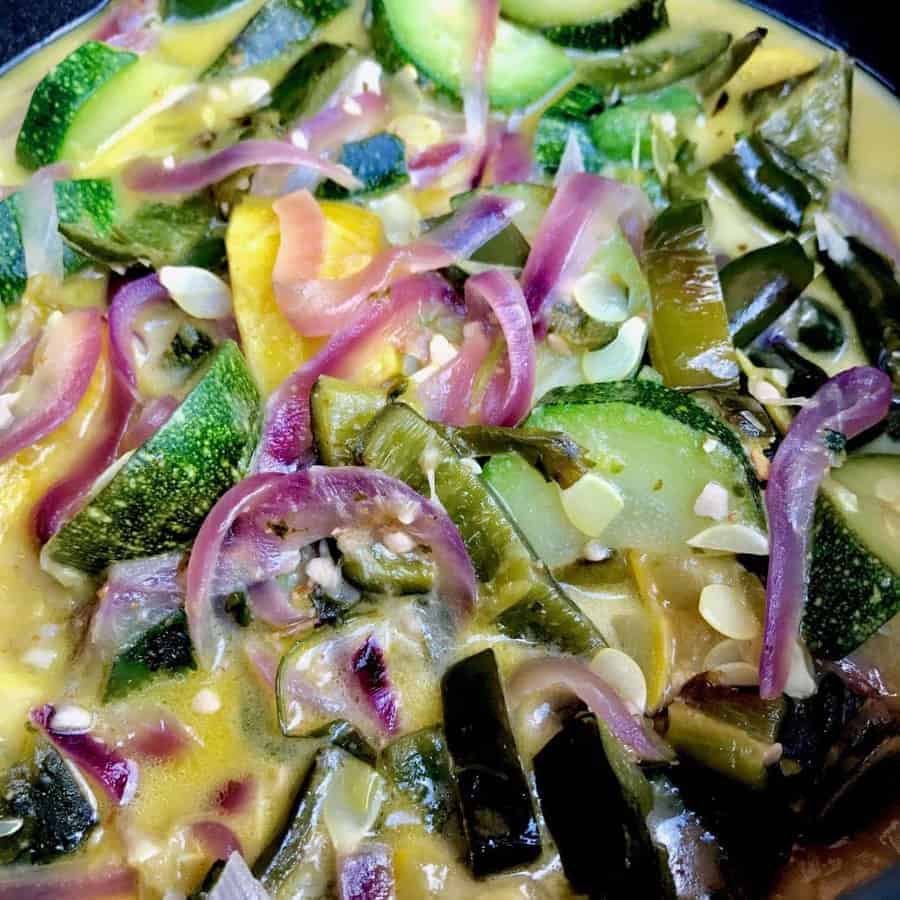 You'll notice I start the recipe with oil and then add butter. We want the poblanos to char, and butter will burn if it's left cooking for that long. So I used the oil to char, and the butter to add flavor. For this dish, after I had charred the poblano peppers and sautéed the onions, I put in 1/2 inch chunks of the squash, and cooked at low pressure for 2 minutes, releasing pressure quickly. The squash was well-cooked and not at all mushy so I think that worked well.

Pressure Cooker Mexican-Style Zucchini and Poblano
Ingredients
1 Tbsp Oil
2 poblano peppers cut into strips
2 tsp butter
½ onion sliced thin
1 Tbsp garlic
1 zucchini
1 yellow crookneck squash
½ c chicken broth
½ tsp ground cumin
1 tsp salt
1 Tbsp mexican crema or sour cream
Instructions
Heat your pressure cooker on Sauté, and once it's hot, add oil. Place poblano strips in a single layers as much as possible and allow them to char. Flip only occasionally, and cook for about 10 minutes.
Add butter and when it melts, add in onions and garlic and cook along with the peppers until soft, about 2-3 minutes
Add all other ingredients except crema, close the pressure cooker and set for 2 mins at Low Pressure. When it is done, release pressure quickly.
Add in crema while stirring so that it incorporates into the sauce.