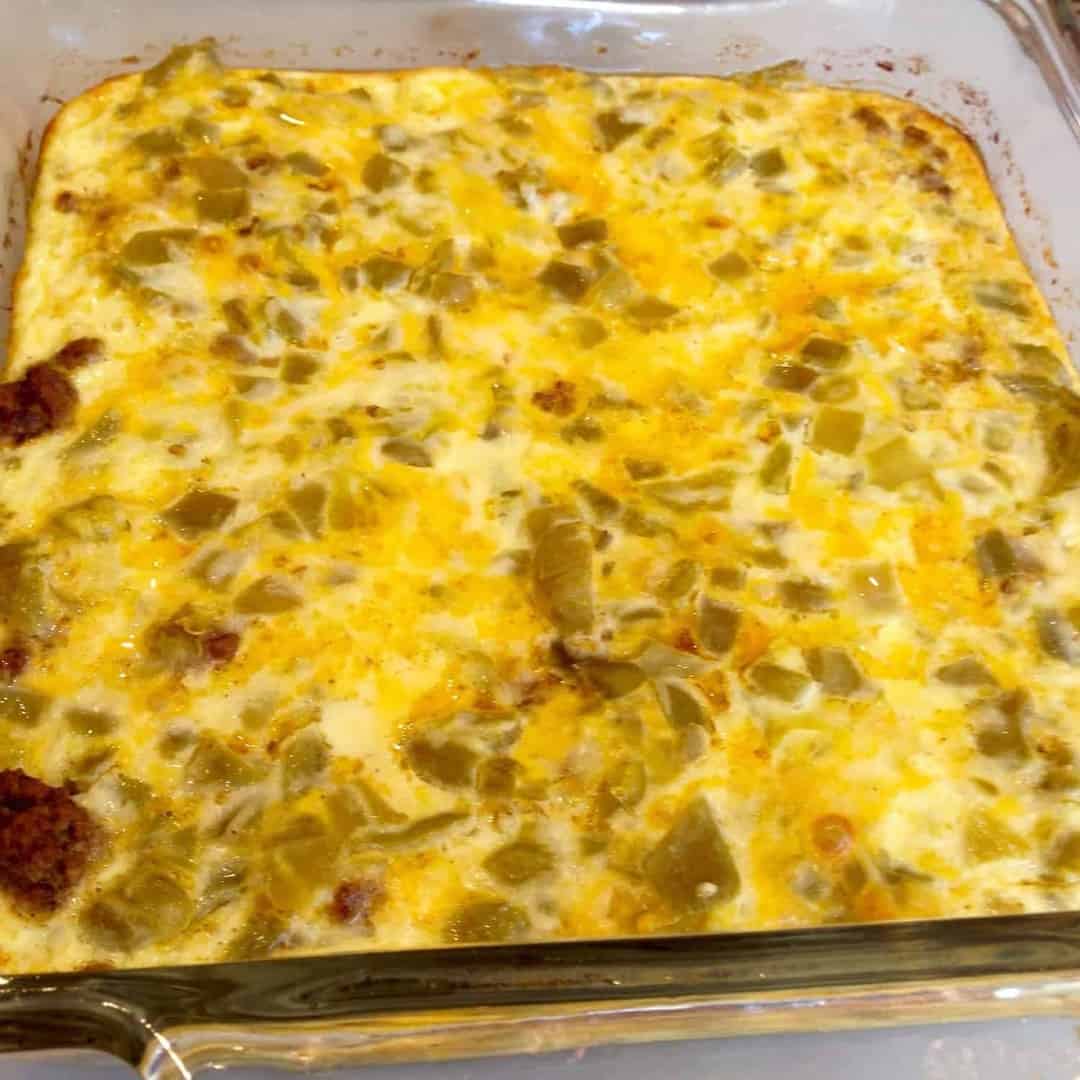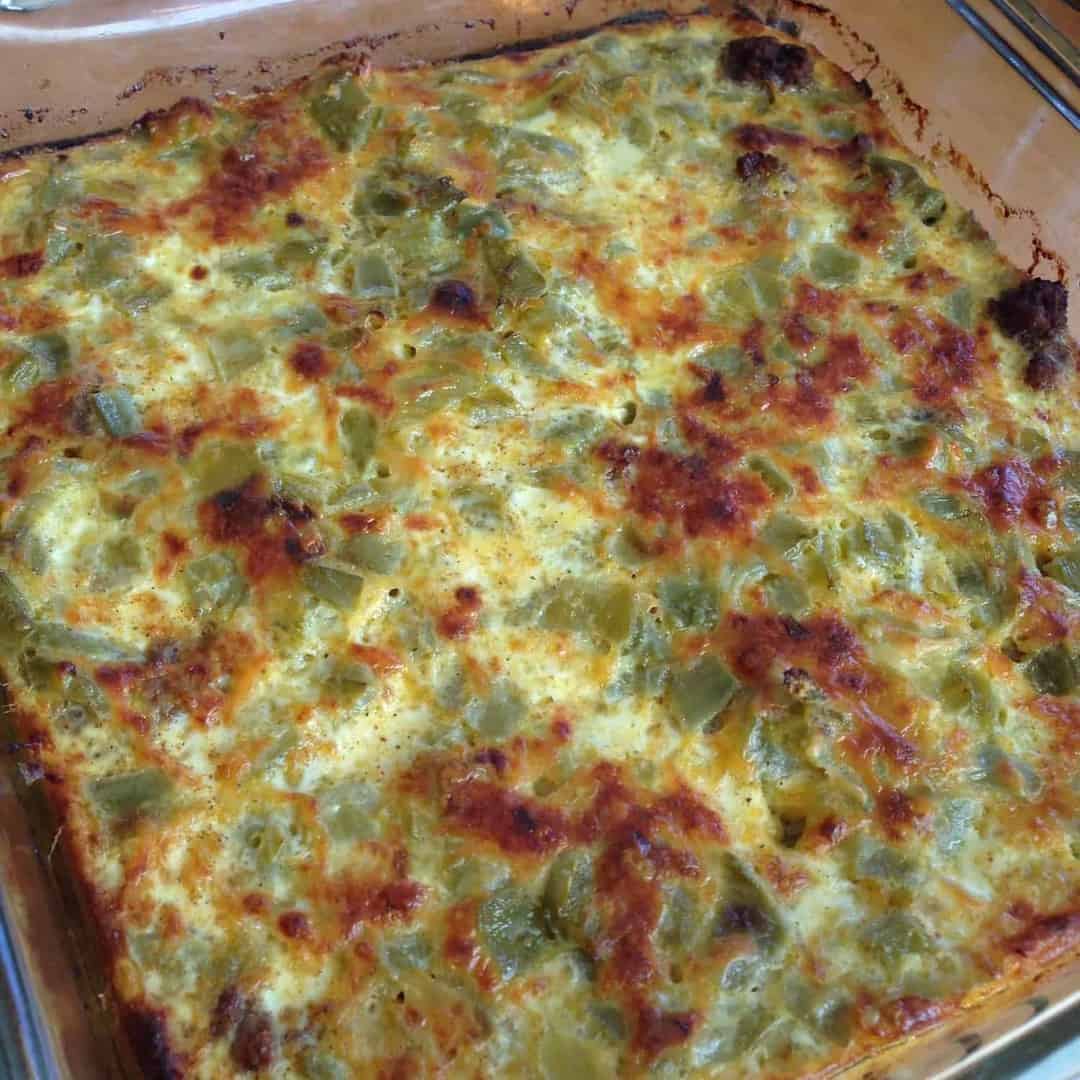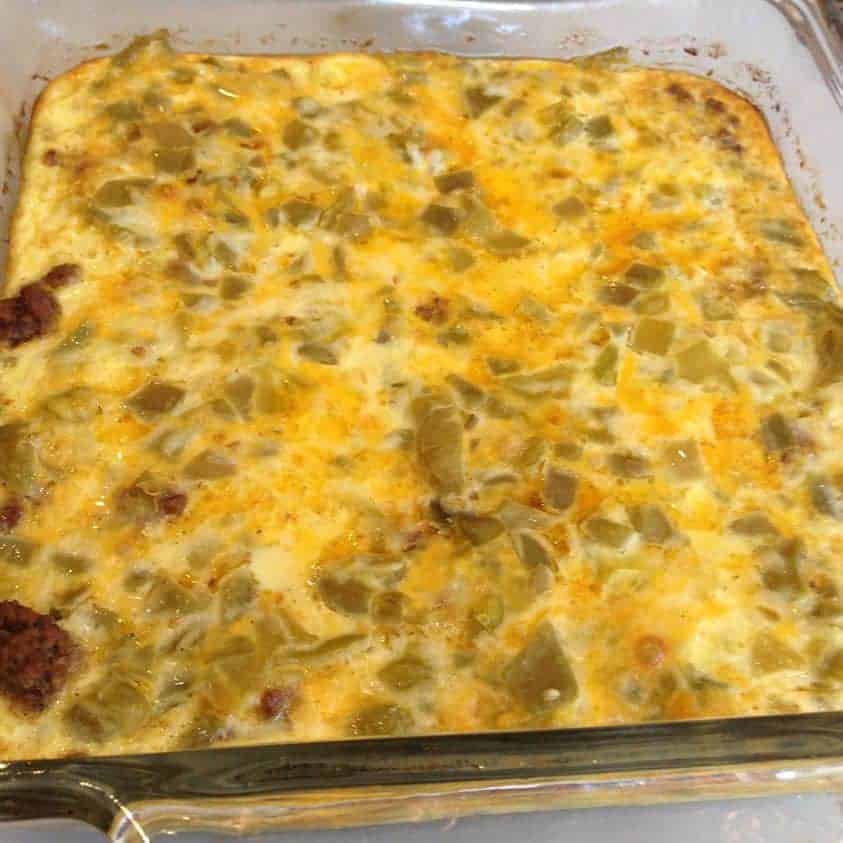 I've been on the road for 12 days and I get on the road again for 5 more starting tomorrow. I figured if I was going to cook at all anytime, today was my chance. I'm really frustrated with my blog functionality right now because I can't post pictures, I can't post from my ipad or iPhone which is typically how I post, so I've barely been able to share anything on the blog lately. I need to find time to call..someone…and get it fixed. I'm hoping the picture will show up later.  In the meantime, here it is: https://www.facebook.com/photo.php?fbid=1535237506714125&set=a.1535237843380758.1073741827.100006836711532&type=1&theater
So today I thought I'd make a Chile Relleno casserole, except I needed more protein in it than normal. So I thought I'd put ground meat in it and then I decided to flavor it with taco seasoning.
Turned out savory and not spicy. I might add a little cayenne next time just for me, but for the rest of the world, this is probably just right.

Taco Chile Relleno Casserole Low Carb
Ingredients
For the Ground Beef
1 lb ground beef 85% lean
1 tablespoon taco seasoning
For the Topping
2 eggs
¾ c milk
2 tablespoons flour
7 oz can of diced green chiles (these are not the spicy sort, but mild, poblano style chiles)
1 cup mexican blend grated cheese
Salt to taste
Instructions
Brown the ground beef and add in the taco seasoning when the meat is no longer pink. Mix well
Spray an 8 x 8 glass pan and put the seasoned ground beef into it.
In a bowl, whisk together the eggs, milk and flour until no lumps remain.
Carefully fold in the green chiles and the cheese, using a spoon to stir it together.
Pour the topping over the ground beef mixture and place in 350 degree oven for 20 minutes, or until the top is browned.
Nutrition Information
Calories: 
314
Fat: 
19
Carbohydrates: 
7
Protein: 
26